Merritt, Aguilar added to Indians' roster for depth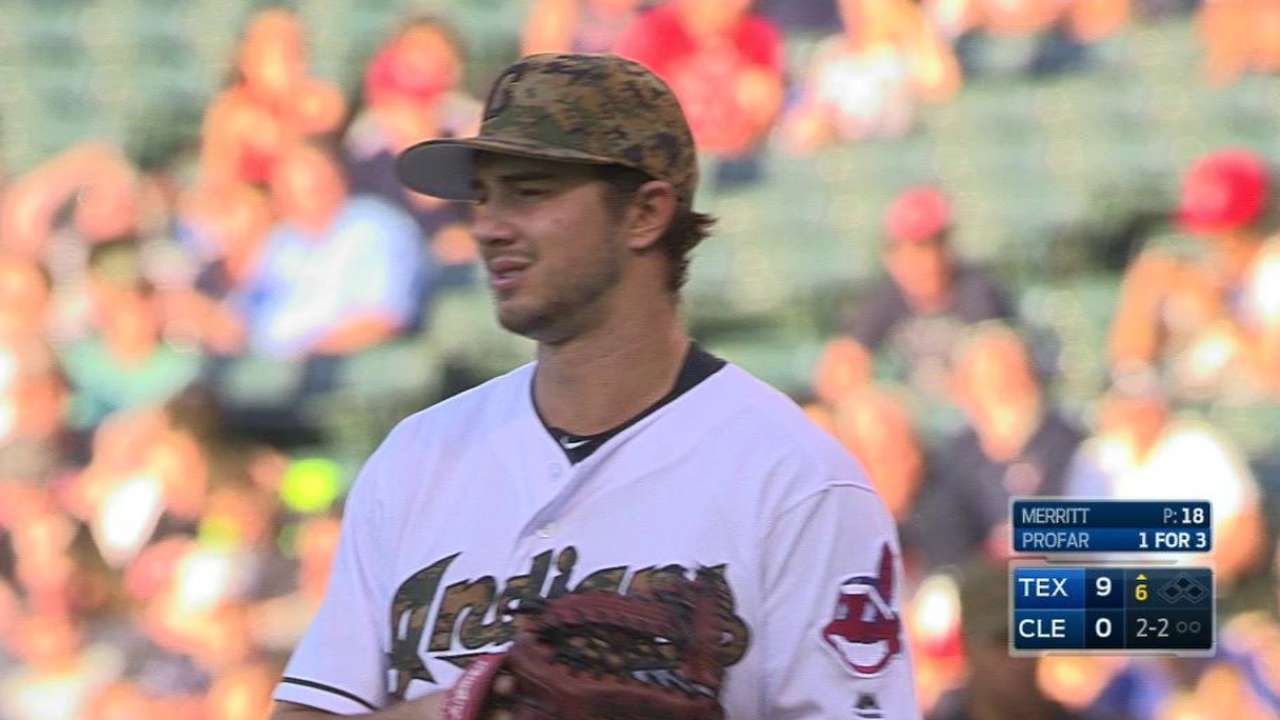 MINNEAPOLIS -- Lefty Ryan Merritt had already tasted the big leagues twice before his promotion from Triple-A Columbus on Sunday. That made things a little easier for the Indians rookie, as he prepares to potentially help Cleveland in its postseason chase for the rest of this month.
"It takes a little bit of the stress out of coming in the clubhouse," Merritt said. "The first time you come, you're a little more on your toes. It's a little more draining, I guess. It wears on you a little bit. You get home to your hotel after the game and you're ready to crash, just because you've been wide open all day.
"So, it's nice to come up here and, I wouldn't say relax, but it's a little more comfortable."
Prior to Sunday's game against the Twins, Merritt and first baseman Jesus Aguilar got the call to The Show by the Indians. The left-handed pitcher will join the army of relievers in manager Terry Francona's bullpen, while Aguilar will offer a right-handed bat off the bench. Cleveland is now carrying 36 players, including 19 pitchers.
The wealth of players gives Francona a plethora of options as the Indians attempt to lock down an American League Central title.
"In September, there's no reason to ever get caught short," Francona said. "We'll try to balance the pitching the best we can. Some of the position players, they're probably not going to play much, and they know that."
In the 24-year-old Merritt, Cleveland has a consistent strike-thrower who went 11-8 with a 3.70 ERA in 143 1/3 innings for Triple-A Columbus this season. In 10 starts in the second half, Merritt went 6-1 with a 2.72 ERA for the Clippers. Francona said his ability to to log multiple innings and pump strikes can be helpful if the Tribe encounters any one-sided games down the stretch.
Aguilar, 26, hit .247 and led the International League with 30 home runs and 92 RBIs this season at Triple-A. The big first baseman had stints with Cleveland in each of the past two seasons, and the manager said Aguilar earned the call again this month. With Mike Napoli and Carlos Santana splitting the first-base and designated-hitter duties, though, Aguilar is unlikely to garner much playing time.
"Being really honest, as of right now, we don't have at-bats here," Francona said. "But, he had a really good year."
The Indians also discussed calling up utility man Yandy Diaz, who hit .318 with 35 extra-base hits and an .854 OPS between Double-A Akron and Triple-A this year, while bouncing between third base and the corner-outfield spots. That conversation changed after the acquisitions of outfielders Brandon Guyer and Coco Crisp last month. With the 40-man roster at capacity, the Indians did not feel the time was right to promote Diaz, their No. 11 prospect, according to MLBPipeline.com.
"We did talk about him a lot," Francona said. "Not just adding him to the roster, but we talked about him a lot, because the people that have seen him think he's got a chance to be a really good player. I just think right now, there wasn't really a place for him to play."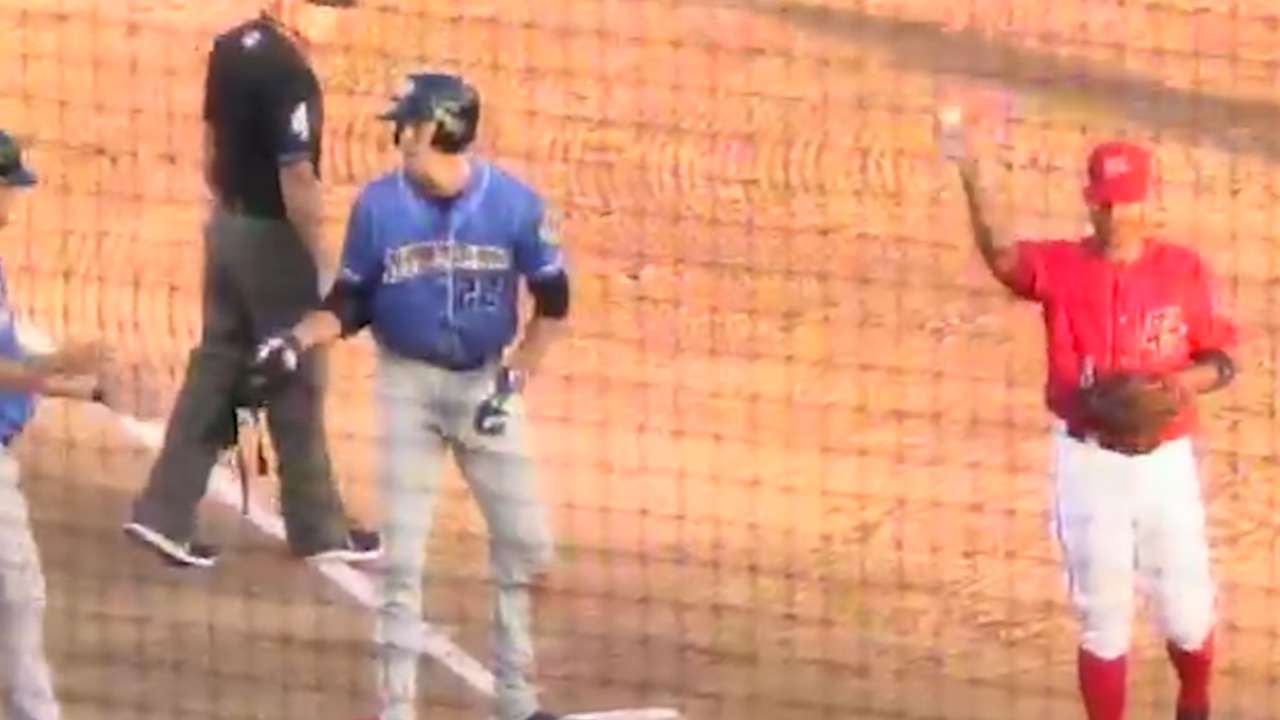 The same went for outfielder Bradley Zimmer, who is Cleveland's No. 1 prospect, according to MLBPipeline.com. Zimmer, 23, hit .250 with 15 homers, 25 doubles, six triples, 62 RBIs, 38 steals, 77 walks and 76 runs between Double-A and Triple-A this year. In 37 games with Columbus, he hit .242 with a .654 OPS and a 37-percent strikeout rate. Overall, Zimmer struck out 171 times in 130 games.
"There's a difference between developing and getting somebody here too quick," Francona said of Zimmer. "That doesn't help anybody. And it doesn't mean we don't love him. But, even the guys you love, man, you want them to knock the door down getting here, not leave it wide open."
Jordan Bastian has covered the Indians for MLB.com since 2011, and previously covered the Blue Jays from 2006-10. Read his blog, Major League Bastian, follow him on Twitter @MLBastian and listen to his podcast. This story was not subject to the approval of Major League Baseball or its clubs.