Shields confident he can finish with a flourish
Right-hander bounces back from tough stretch with solid start vs. KC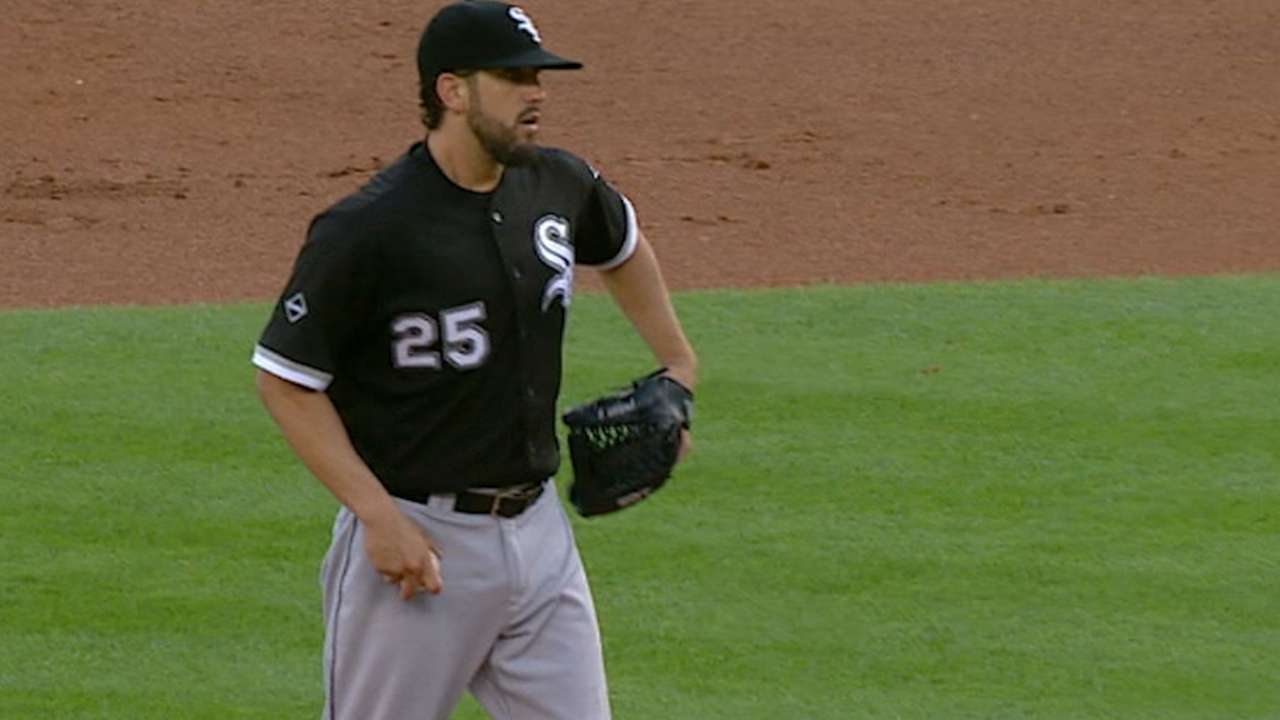 CHICAGO -- It was just another start in a turbulent season for James Shields, but his no-decision outing Saturday against the Royals might also be the start of another turnaround for the veteran right-hander.
That's the hope, anyway, for Shields and the White Sox, who acquired him from the Padres in a June 4 trade. They wanted to add a solid innings-eater to their rotation, but instead got a pitcher whose season has run either hot or cold.
"Honestly, there's no explanation [for it], except I've got to do better," Shields said. "I've got to pitch better and that's it. I'm not one to make excuses on anything. I'm pretty accountable for what I'm doing out there on the mound and inside this clubhouse. I've got to make sure I stay positive and go out and do my thing."
After the trade, Shields was rocked in three straight starts. He bounced back with a solid month, but the bottom dropped out again, including an 0-5 record with a 12.07 ERA in seven starts prior to facing the Royals. That stretch included 15 home runs allowed among the 51 hits he gave up.
Kansas City launched two more, for three runs, but that was all it got off its former rotation stalwart in six innings. Shields didn't get a decision in Chicago's loss, but left U.S. Cellular Field feeling pretty good about his performance.
White Sox manager Robin Ventura got a jolt of confidence in Shields, too. He thinks Shields still has enough time left in the final month to build off this latest outing and potentially roll into the offseason with a positive outlook heading into 2017.
"That's a better start than has been there [recently]," Ventura said. "I know he gave up a few runs ... but it was there, and I think that's part of the growth in him understanding where he's at right now and how to get through it. He's kind of evolving with that as you go."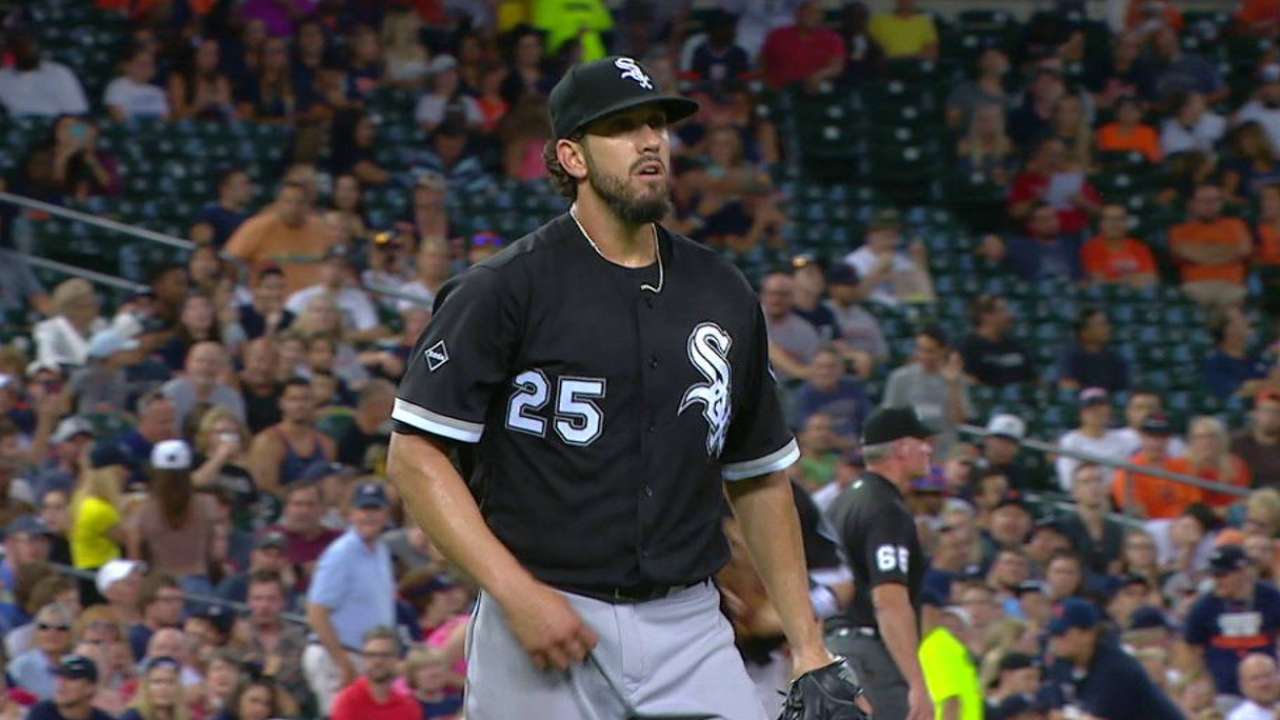 Worth noting
• Right-hander Blake Smith made his Major League debut for the White Sox by throwing a scoreless inning of relief in Saturday's loss. Smith, whose parents were in attendance, nearly earned a win thanks to Chicago's offense in the ninth. The White Sox scored a run and had the winning run on base, but were unable to get another run against Kansas City closer Wade Davis.
"I was just in there cheering them on," said Smith, a converted outfielder. "I was just kind of taking it all in at that point, sitting down in the dugout. It was honestly a dream come true."
• Ventura said left-hander Chris Sale, who struck out 12 over eight innings in Sunday's 2-0 loss to the Royals, would make all of his remaining scheduled starts. He's made 28 starts and is in line to make up to five more, which potentially could help him stay in the race for the American League Cy Young Award. Sale dropped to 15-8 on the season despite collecting 200 strikeouts for the fourth straight season -- the first pitcher in franchise history to accomplish the feat.
"As far as his numbers, they stack up there with anybody and he's always going to have that, that people should look at," Ventura said. "But if the wins were higher, I think it would be an easier shot at [the Cy Young Award]."
Brian Hedger is a contributor to MLB.com based in Chicago. This story was not subject to the approval of Major League Baseball or its clubs.