Blue Jays, Red Sox remember victims of 9/11
Club's caps feature Canadian, American flags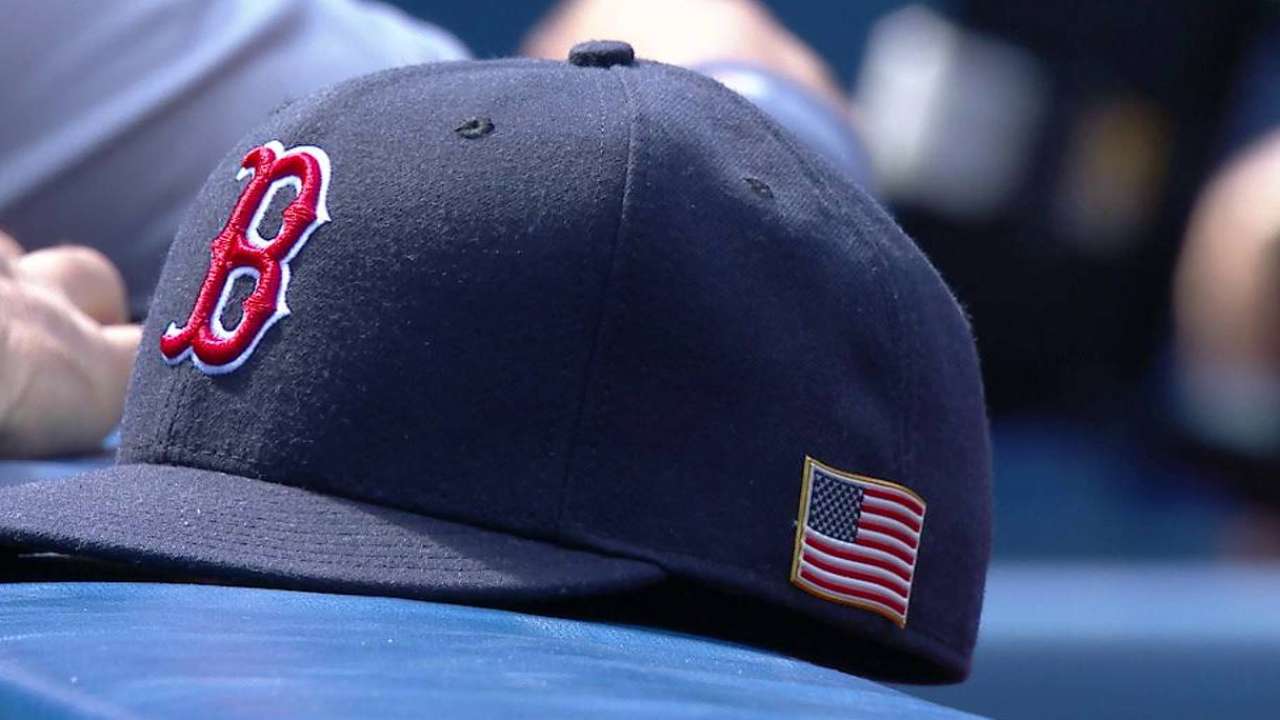 TORONTO -- The Blue Jays and Red Sox paid tribute to the victims of the terrorist attacks of Sept. 11, 2001, before Sunday afternoon's 11-8 Boston victory at Rogers Centre.
A moment of silence was followed by members of the Peel Regional Honour Guard marching out and holding the Canadian and American flags, while detective constable Melissa Elaschuk sang the national anthems. Karen and Patrick Green, the family members of fallen firefighter Patrick Pidgeon, also threw out the ceremonial first pitch.
The Blue Jays and Red Sox also featured the Canadian and American flags on their caps.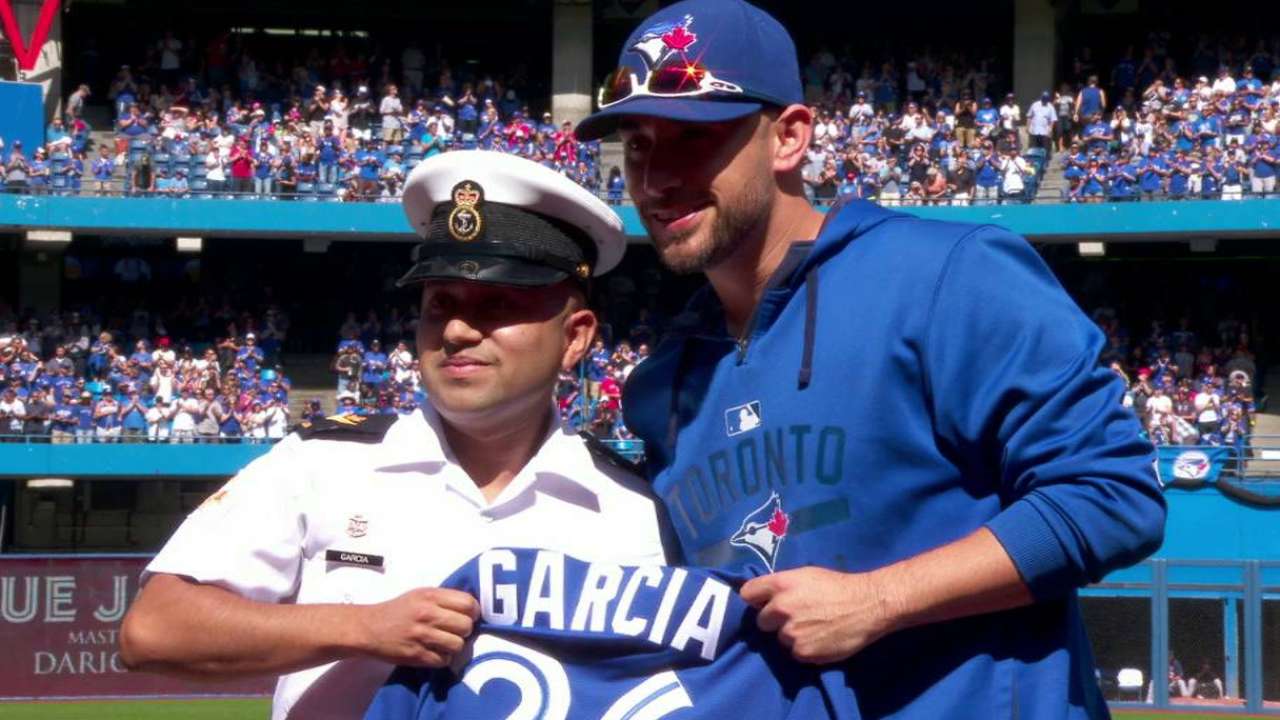 "I think Major league Baseball is great with this day because they do a lot," Blue Jays first baseman Justin Smoak said. "Especially on a day like today, a day in our history, it's a day that will always be remembered.
"They do a great job of putting the flags on our hat and commemorate the guys who fought for us through everything to make these countries as beautiful as they are."
The events of Sept. 11 affected many people around the world in different capacities, and Red Sox president Dave Dombrowski reflected on his memories from that day.
"I remember meeting with [Red Sox owner] John Henry to fly on his plane to go to a Major League Baseball meeting," Dombrowski said. "We were in south Florida, meeting in Boca [Raton]. I really hadn't heard anything about it until we got to the airport. When I got there, all of a sudden they said we may not be going. Then everything started filtering through on what had taken place. I ended up calling home. We had one daughter who was in school at that point and she was very young, and I called my wife and let her know I didn't take off and to make sure to go get our daughter out of school, which she did."
Dombrowski also praised the servicemen and women for all their continued service throughout the years, citing that baseball, at that point, was secondary.
"Major League Baseball wanted to make sure everything was safe for people when it was time to get started again and they did a good job in that regard," he said.
Alykhan Ravjiani is a reporter for MLB.com based in Toronto. This story was not subject to the approval of Major League Baseball or its clubs.