Dayton developing into go-to lefty in bullpen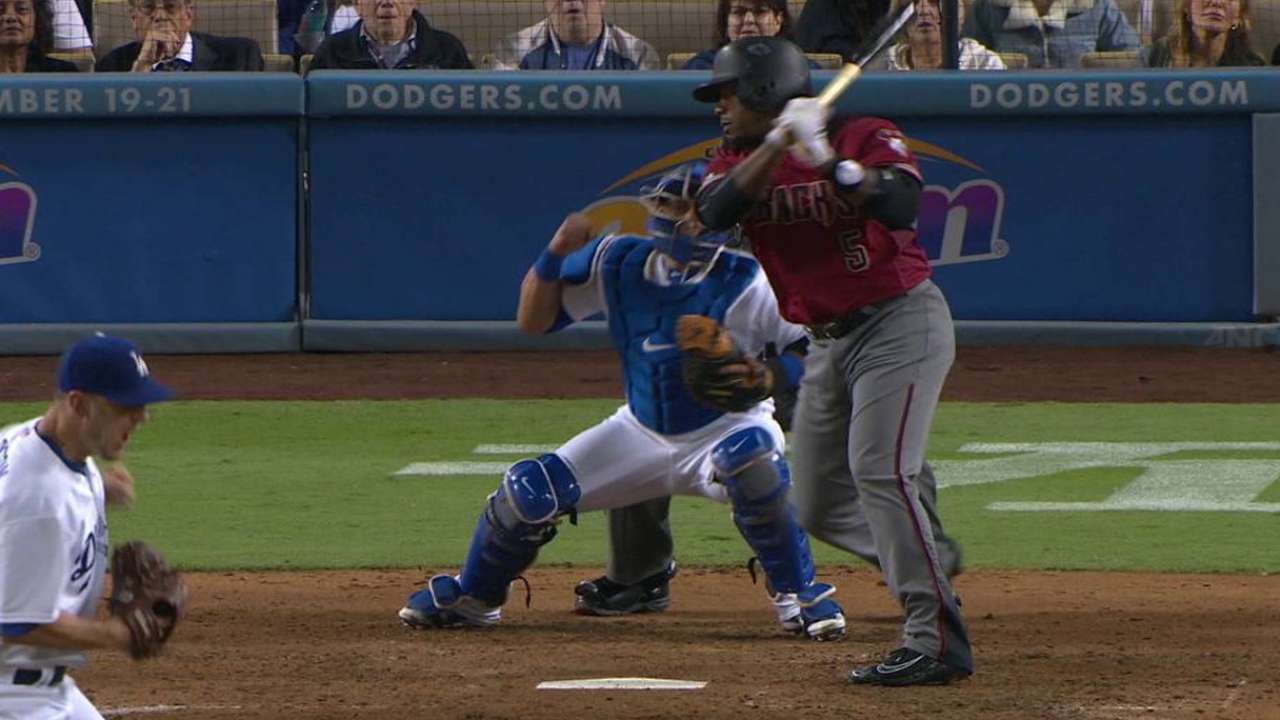 MIAMI -- When Dodgers manager Dave Roberts thought about removing Rich Hill from a perfect game on Saturday night, the first reliever he warmed up was Grant Dayton.
It has been a remarkable climb for the 28-year-old who has become the Dodgers' go-to left-hander in the bullpen by posting a 1.77 ERA with 28 strikeouts and a 0.74 WHIP in 20 1/3 innings. .
The Dodgers acquired Dayton last summer from the Marlins for former first-round pick Chris Reed. He wasn't invited to big league Spring Training camp, and one week into his third season at the Triple-A level, Dayton was victim of a numbers crunch and dropped down to Double-A Tulsa.
"I don't think it was a demotion, but being in Triple-A three years, going back to Double-A hurt," Dayton said. "I don't care what they say to me, it hurt. Looking back on it, I needed it, because I took a different mindset on the mound. I was ticked off, and I learned that helps me. I hate talking about my year, but it's been since that point. I think it helped me a lot and let me learn a little about myself. I thought I knew who I was, but I found another level I could reach on the mound."
Dayton said his mental breakthrough included renewed confidence in his breaking ball. He said the combination of Major League injuries, and management's willingness to give Minor Leaguers opportunities, provides hope for players at Triple-A.
"The organization knows what they want," Dayton said. "When they see it, they'll promote you. It's a great organization to be in. They give you chances, and I'm grateful. It keeps you hopeful, that's for sure. At the end of the day, you've got to do the job. Some organizations just say, 'Good job.' Some promote you. That's the theme this year. They've needed guys, too. It's a little, right place/right time. This organization is trustworthy in guys they believe in."
Dayton was first called up in late July, but based on late-inning usage, he has jumped past Adam Liberatore, J.P. Howell and Luis Avilan as Roberts' primary lefty. He delivered in the clutch on Wednesday night, striking out Rickie Weeks Jr. with the bases loaded after Roberts put the go-ahead run on base with an intentional walk to Paul Goldschmidt.
Ken Gurnick has covered the Dodgers for MLB.com since 2001. This story was not subject to the approval of Major League Baseball or its clubs.