Cueto turns it up on mound, basepaths in win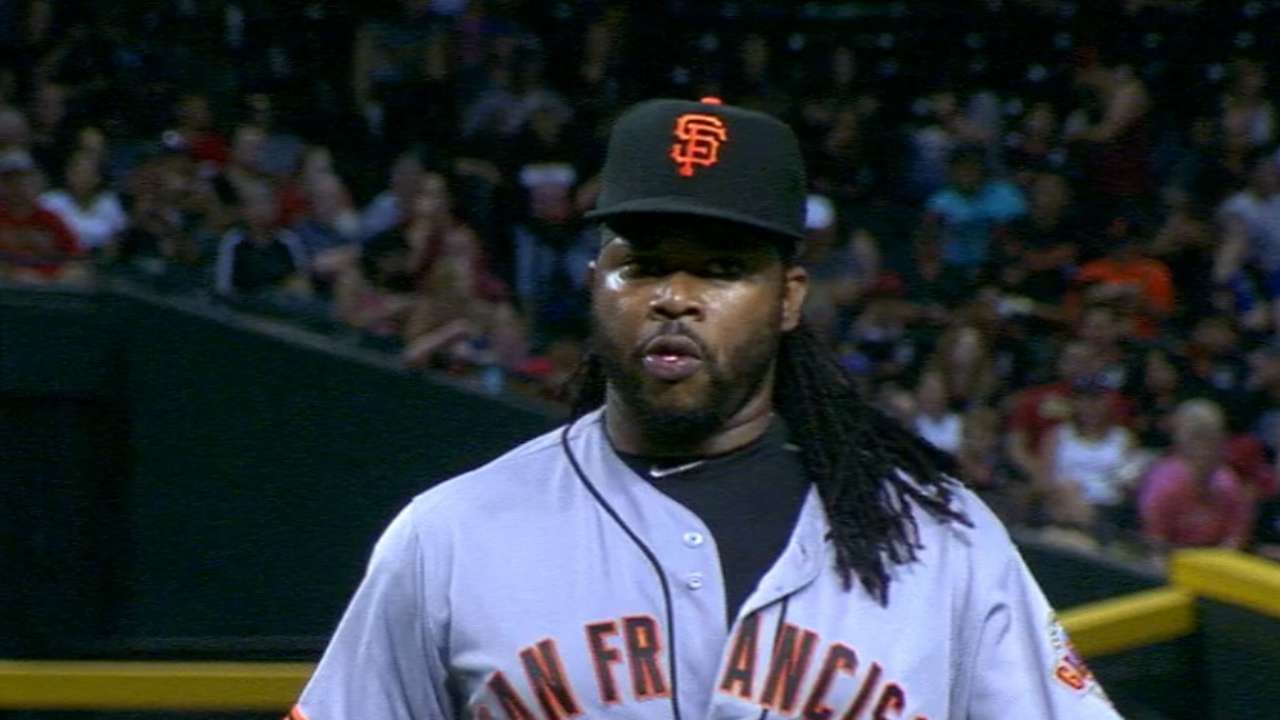 PHOENIX -- Johnny Cueto insisted he meant business Saturday when he tried to direct traffic on the bases while running out a single himself during the Giants' 11-3 rout of the Arizona Diamondbacks.
Cueto looked comical after he lined his bases-loaded, third-inning hit off D-backs starter Archie Bradley. Cueto windmilled his valuable right arm, as if he were a third-base coach, while heading for first base.
Cueto, who drove in a run on the play, explained he wanted to hustle his teammates along.
"There were two outs," he said through translator Erwin Higueros. "I really wanted to get to score."
• Johnny Cueto acted as his own excited third-base coach
Cueto didn't get his wish, but he did contribute to the first of San Francisco's two four-run innings.
"That was a nice piece of hitting on his part," Giants manager Bruce Bochy said, adding the score was still relatively close (3-1) when Cueto connected.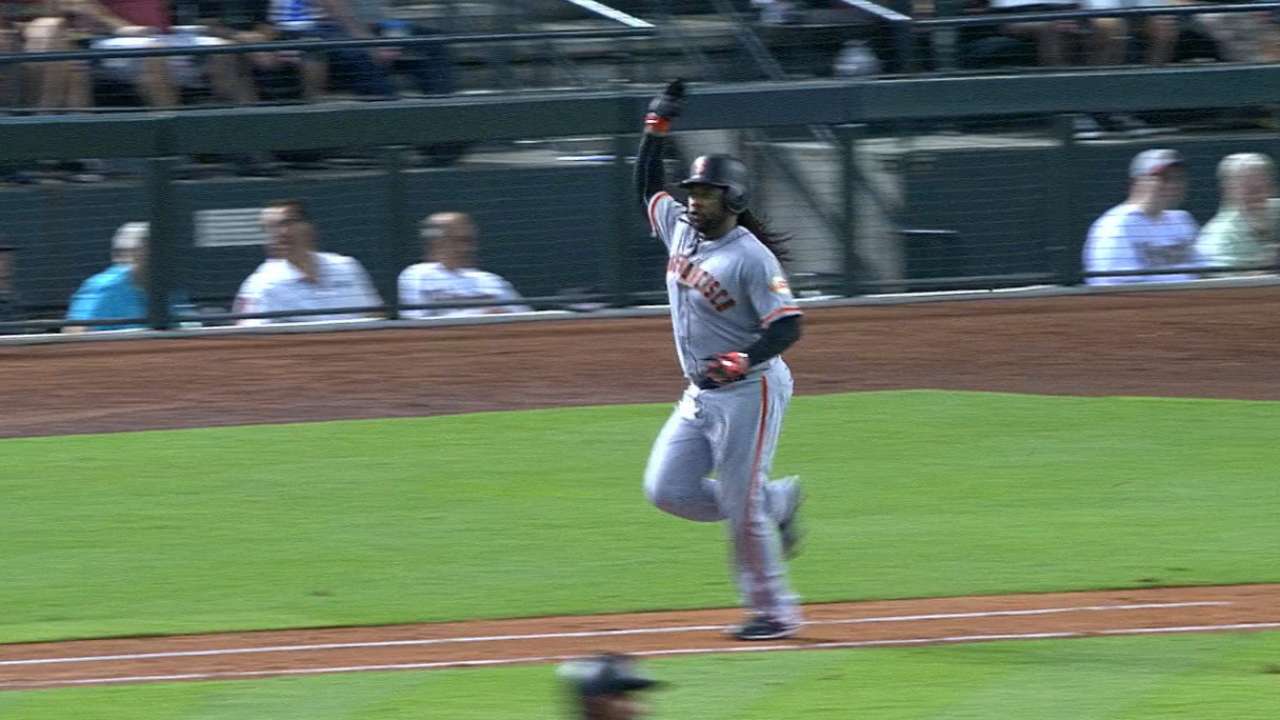 Cueto (15-5) also succeeded with his primary task, limiting Arizona to two runs and three hits in seven innings. Cueto threw only 89 pitches, which gave him a much-needed break. He entered the game having pitched 191 1/3 innings, third-most in the National League.
"I felt really good," Cueto said. "I had everything working and I wanted to give everything I have."
Cueto entered the game with a 1-4 record and a 3.90 ERA in 10 starts since the All-Star break, but his record in this stretch was deceiving, since he had received two runs of support or fewer in seven starts. His respectable 2.56 ERA in his last five outings drops to 1.67 in four games excepting a performance against these same D-backs on Aug. 30, when he allowed four runs in 4 2/3 innings.
Bochy noticed Cueto's variety of deliveries looked consistently sharper in this game.
"He was effortless with every pitch," Bochy said. "He has a way of pacing himself. He won't go full bore all the time. When he needs to turn it up, he can."
Cueto improved to 9-3 with a 3.17 ERA lifetime against the D-backs, including 6-1, 3.66 at Chase Field.
Chris Haft has covered the Giants since 2005, and for MLB.com since 2007. Follow him on Twitter at @sfgiantsbeat and listen to his podcast. This story was not subject to the approval of Major League Baseball or its clubs.