Rays know Archer's talent goes beyond win-loss record
Despite righty's 8-18 mark, Cash believes he's 'as good as we've seen him all year'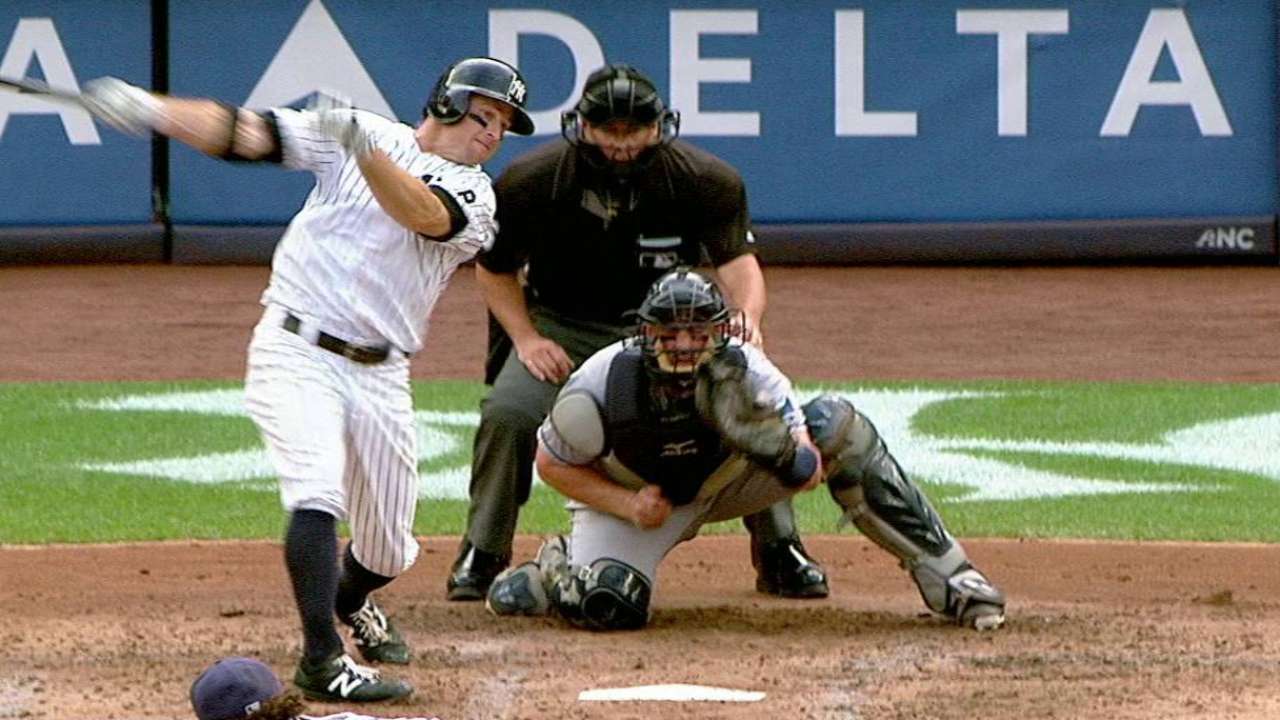 NEW YORK -- Chris Archer looked at ease before Saturday's start for the Rays, sitting in front of his locker at Yankee Stadium, smiling and chatting with teammates. He didn't look like a man crushed under the weight of more losses than any other pitcher in the American League.
"I think he's handled it fine," manager Kevin Cash said.
The Yankees then threw another loss on Archer's pile with a 5-1 victory over Tampa Bay. Archer tied Tanyon Sturtze's 2002 single-season franchise record with 18 defeats for a team that's now 59-82.
"Ever since I started playing baseball professionally, I never evaluated myself based on win-loss," Archer said back at his locker after Saturday's game.
The 27-year-old right-hander was an All-Star last season, but this season has been more of an up-and-down ride. The arrow, though, has been pointing up dating back to July 20. After yielding three runs and four hits while striking out six over seven innings on Saturday, he has now allowed three runs or fewer in nine of his past 10 starts. This marked his 16th quality start out of 30, but he's 8-18.
There hasn't been a 20-game loser in the Majors since Mike Maroth dropped 21 for Detroit in 2003.
Asked if Archer will be shut down if he reaches 19, Cash said, "No."
Cash said this was "as good as we've seen him all year." Archer's ERA is a respectable 4.05. And while he leads the league in losses, he also leads the league in strikeouts with 217.
"He's a great pitcher," infielder Brad Miller said. "Win-loss record isn't a direct reflection on the pitcher. A lot of the times, he goes out there and does his job, and we don't pick up the slack."
Archer, though, is in danger of joining Hall of Famer Nolan Ryan as the only pitchers to ever top the AL in strikeouts and losses in the same season.
"If you really pull apart his numbers a little bit, he's done some elite things this year," Cash said. "It ultimately comes down to the home run ball."
After five innings Saturday, Archer had a one-hit shutout. But Yankees starter Masahiro Tanaka had a shutout, too.
Then Brett Gardner singled to open the Yankees' sixth. Jacoby Ellsbury followed with a homer. And Gary Sanchez made it back-to-back homers off Archer. It was 3-0, just like that.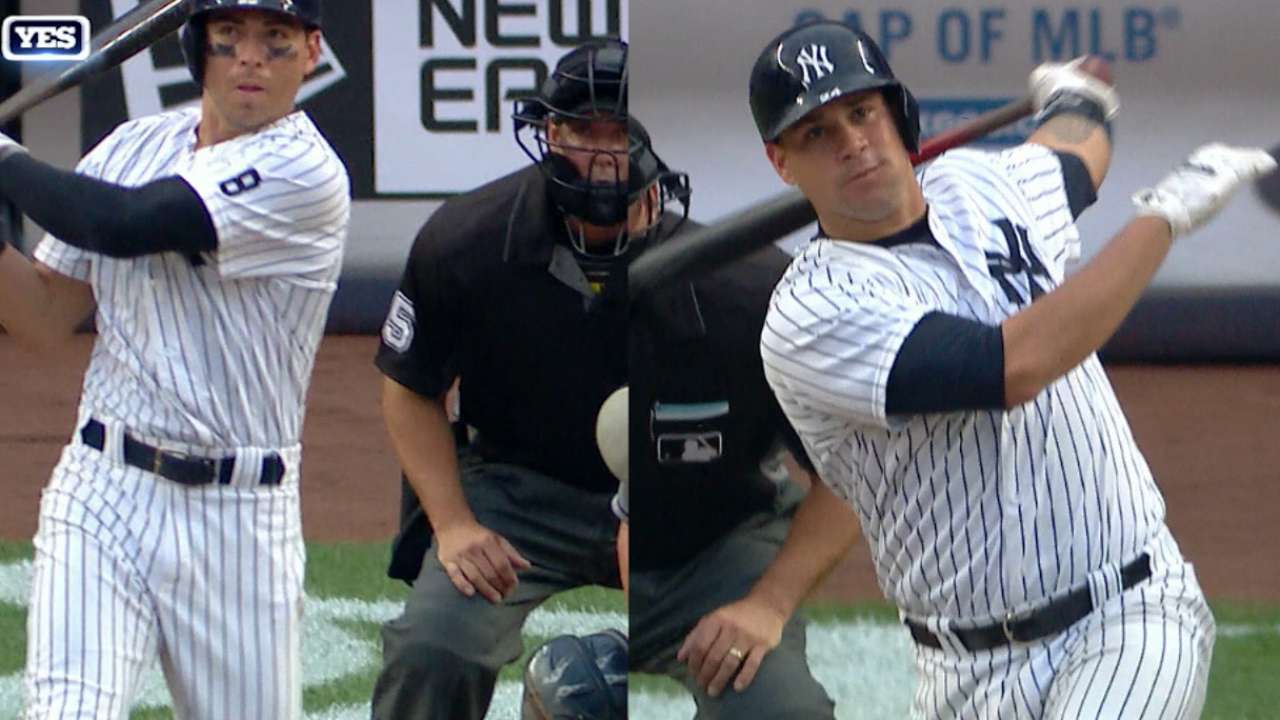 "I did feel like I had good stuff today," Archer said after losing his fifth straight start against the Yankees. "But you know what? I've got to pitch better. I can't allow that to happen."
Archer's homer count soared to 26. A meaningful number to him is 200 -- he wants to reach at least 200 innings for the second straight season. He's at 182 1/3.
"It'd be cool," Archer said. "I would like to continue to throw the ball well and get as deep as I can into the game, and whatever happens after that happens as far as statistically."
Brian Heyman is a contributor to MLB.com based in New York. This story was not subject to the approval of Major League Baseball or its clubs.