Tanaka bringing 'A' game to help Yanks roll
New York improves to 22-7 in games started by righty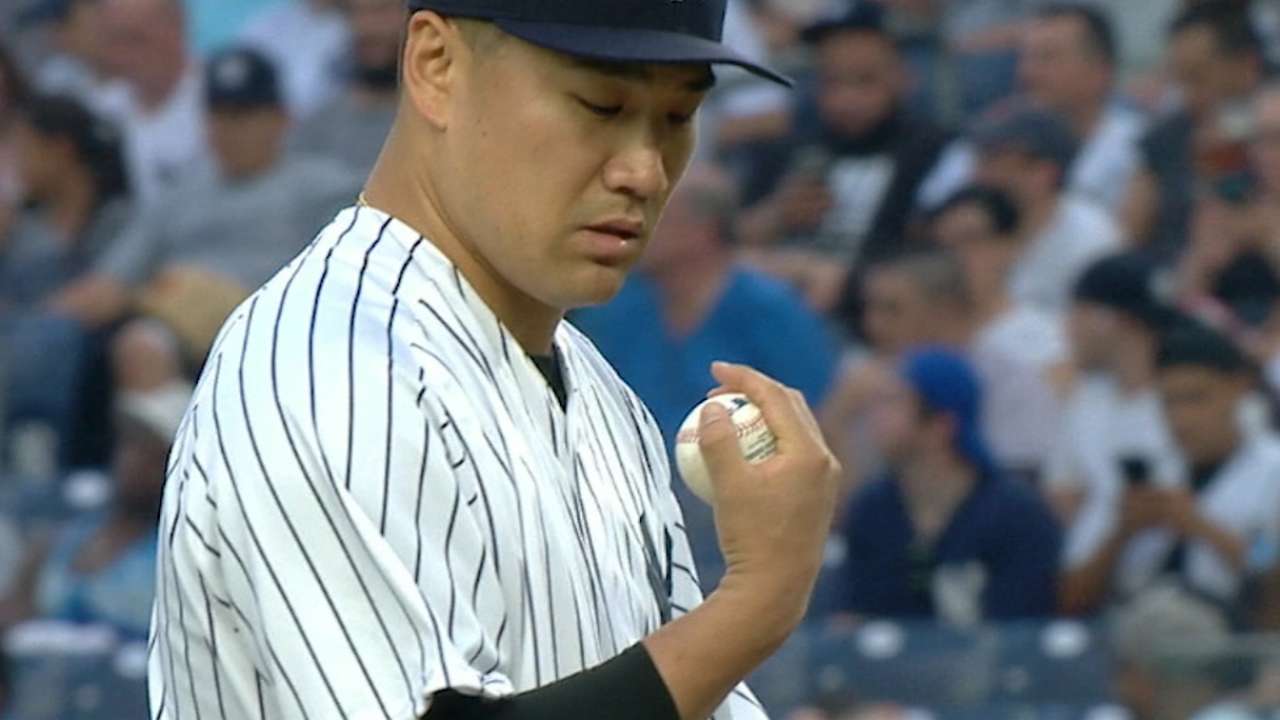 NEW YORK -- It has been a popular refrain that the Yankees' winning ways started when the Baby Bombers arrived. To carve the numbers a different way, though, they have been playing their best baseball of the season every time Masahiro Tanaka has been on the mound.
Tanaka had his "A" stuff working again on Saturday, striking out 10 without a walk as he guided the Yankees to their seventh straight victory, a 5-1 decision over the Rays. New York improved to 22-7 when they hand Tanaka the ball, and no pitcher in the Majors has enjoyed more team wins.
"I've always thought, 'Just go out there and do your job. Do the best that you can do,'" Tanaka said through an interpreter.
Only the Red Sox and Rick Porcello have as many team wins (22) as the Yankees and Tanaka; the Cubs and Jon Lester are second with 21. That staggering total means that for all of their second-half noise, the Yankees are still four games under .500 (54-58) when someone not named Tanaka starts a game.
"He has really stepped it up," Yankees manager Joe Girardi said. "You look at the second half, he has really stepped it up and performed at a really high level. You feel good every time he takes the mound."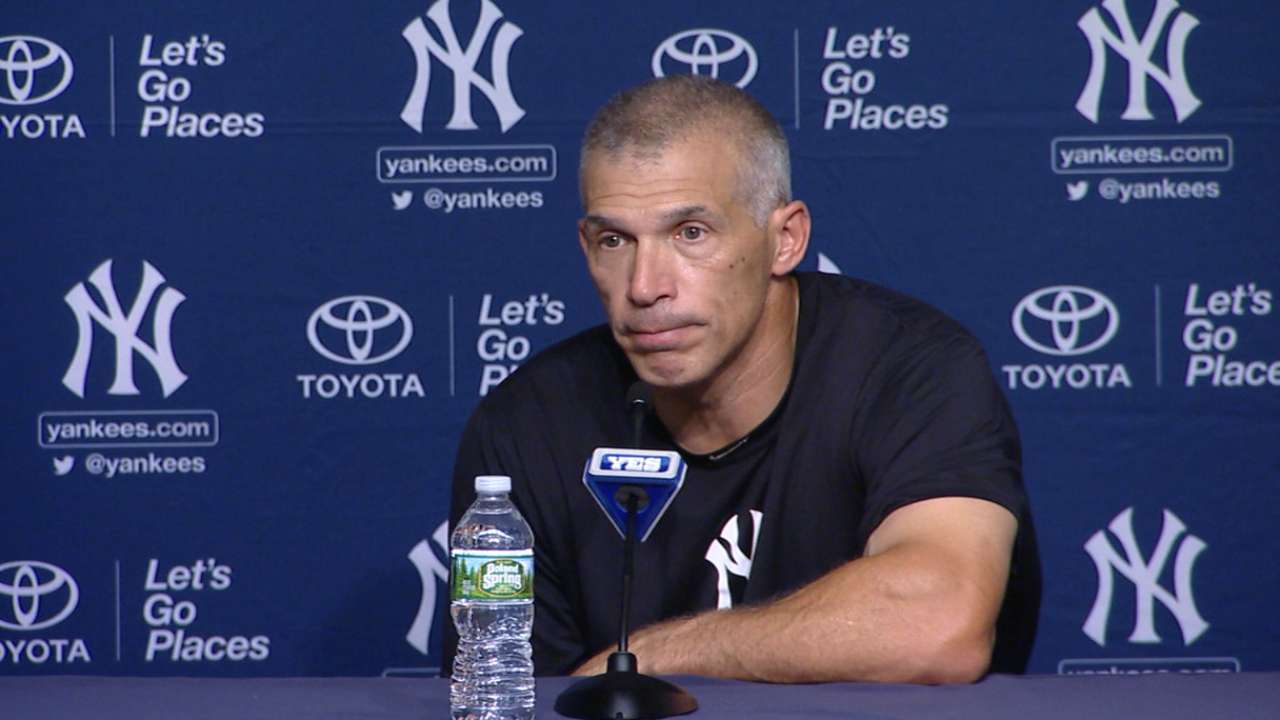 The right-hander has won each of his past six decisions since Aug. 7, going 6-0 with a sparkling 1.94 ERA over those 46 1/3 innings. Tanaka said that the major difference has been a mechanical tweak that he discovered on his own while throwing in the bullpen.
"I tried to find it myself, making little adjustments here and there," Tanaka said. "Eventually, you find that right thing. For me, I guess it was my balance on my right foot when I get into pitching motion and I lift my left leg. I'm balanced on my right foot."
Tanaka has already set career highs in innings (186 2/3) and starts (29), while ranking third in the American League in ERA (3.04) and sixth in WHIP (1.07).
Yankees reliever Adam Warren marveled at how Tanaka has excelled at dotting his pitches on both sides of the plate, changing speeds and mixing angles with his two-seamer, slider and splitter.
"He's been great," Warren said. "It seems like teams are having trouble rallying off him, and I think it just comes down to how consistent he is to making the pitch and keeping the ball down. I think he's really hit his stride here the past month or so, really strong."
Saturday's effort was all the more remarkable because Tanaka found a way to give a fatigued bullpen some distance, despite needing 41 pitches in the first two innings -- 10 of which were needed just to retire leadoff hitter Logan Forsythe for the game's first out.
Girardi and pitching coach Larry Rothschild started eyeing Tanaka's pitch count, hoping that he might match Rays starter Chris Archer for six innings. They considered it a bonus to have Tanaka walking off the mound to a standing ovation with 7 1/3 frames in the bank.
"When you're facing a guy like Archer who is a really good pitcher, it's really hard to score on him," Tanaka said. "You sort of get that sense of not giving up any runs and trying to keep the damage to a minimum."
No, Tanaka is not the same as he was in his first Major League season, when he dominated big leaguers before sustaining a partially torn right ulnar collateral ligament. It hasn't mattered, as he has found a way to replicate those earlier results, and Girardi sees a higher comfort level from his ace.
"I think he understands who he is," Girardi said. "[Against the Blue Jays on Monday], he didn't have his slider, and so he got away from it a little while and went to the split. It worked, it worked, it worked, and then he found it. So I think he's making adjustments along the way."
As the Yankees savor this run, they love the idea of Tanaka continuing to set the tone for their improbable comeback story.
"We're on a good roll, so the atmosphere is good," Tanaka said. "I feel that we're on a really good roll."
Bryan Hoch has covered the Yankees for MLB.com since 2007. Follow him on Twitter @bryanhoch, on Facebook and read his MLBlog, Bombers Beat. This story was not subject to the approval of Major League Baseball or its clubs.