Pollock hopes to return this season from groin strain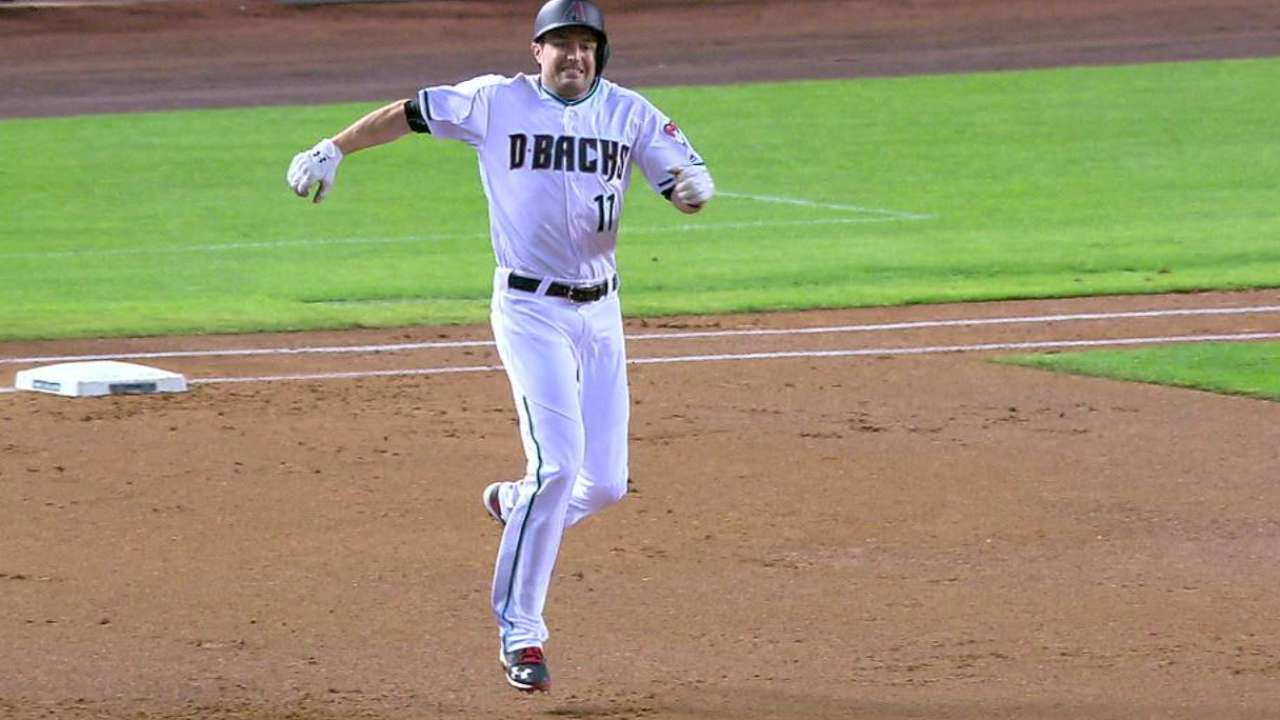 PHOENIX -- A.J. Pollock will miss some time with a strained left groin, but the D-backs center fielder may be back before the end of the season. Pollock suffered the injury in the first inning of Friday's 7-6 loss to the Giants, and an MRI on Saturday confirmed the strain.
"It's a treatable injury," manager Chip Hale said. "It should be a week before he probably gets going on doing physical stuff again, so he could possibly be back."
Pollock had been back for only two weeks after missing most of the season with a fractured right elbow he suffered in an exhibition game April 1. He batted .244 (10-for-41) with two homers and four RBIs in 12 games.
"We've only got three weeks left so I'm busting to try and get back out there," Pollock said. "It's not a super-serious thing where I'm completely done for the year. I'm just going to go in there and do my best and have the trainers work on me and see if I can get back out there as quick as possible."
Hale said there is no correlation between the strained groin and any other injuries Pollock has suffered. He had some side pain during his rehab assignment in August, but the D-backs gave him some days off and that is unrelated to the groin strain.
Pollock felt the pull when running out a fly ball to center Friday. He was in visible pain rounding first base and immediately came out of the game.
Just as Hale didn't rule out Pollock returning to the field before the end of the year, he didn't commit to that happening yet.
"It could be the end of his season, but we're not going to put him back out there until he's 100 percent," Hale said. "We'd like to get him back there."
Herrmann to undergo surgery
Catcher/outfielder Chris Herrmann suffered a season-ending injury Friday night, breaking two fingers on his left hand on a slide into second base in the seventh inning.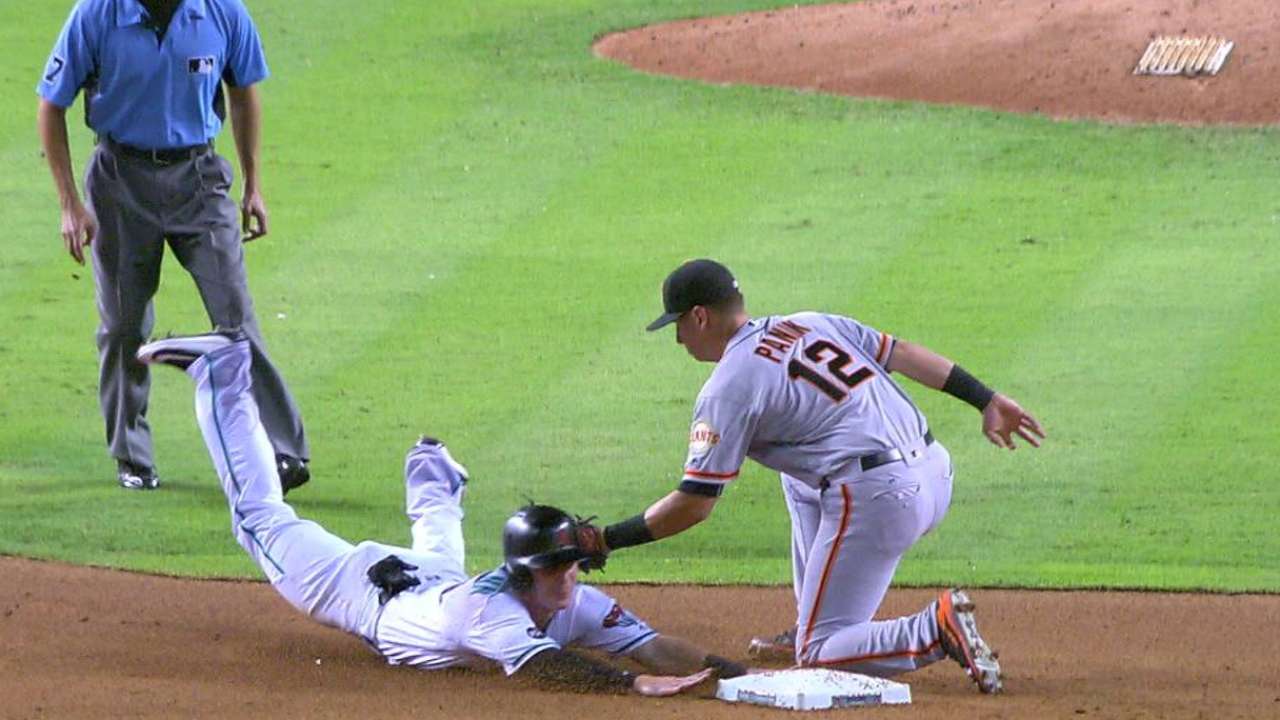 Herrmann was activated from the disabled list Tuesday after a hamstring injury had kept him sidelined since mid-July. He played in two games after returning.
He will undergo surgery Tuesday to put either screws or a plate into each of his broken fingers. Herrmann said it will probably be six weeks before he can use his hand, although the initial plan will keep him out of a cast.
Herrmann batted .284 with six homers and 28 RBIs in 56 games this season, his first with the D-backs. It was a big improvement from his time in Minnesota, where he hit .181 in limited action over four seasons.
"The previous years, I didn't really show much," Herrmann said. "I had a new opportunity here and I thank all the coaching staff for giving me that opportunity to play. It makes a difference. I just came out here and showed these guys what I can do."
Worth noting
• Reliever Andrew Chafin felt tightness in his shoulder when loosening up in the bullpen Friday night. He was scheduled to undergo an MRI on Saturday. The left-hander had not appeared in a game since being activated from the DL on Tuesday. Chafin hasn't pitched in the Majors since July 3, dealing with shoulder tendinitis.
Jake Rill is a reporter for MLB.com based in Phoenix. This story was not subject to the approval of Major League Baseball or its clubs.