Altuve plays through illness before exiting
Astros DH battles stomach bug before, during 1-for-3 game, but expected to play in finale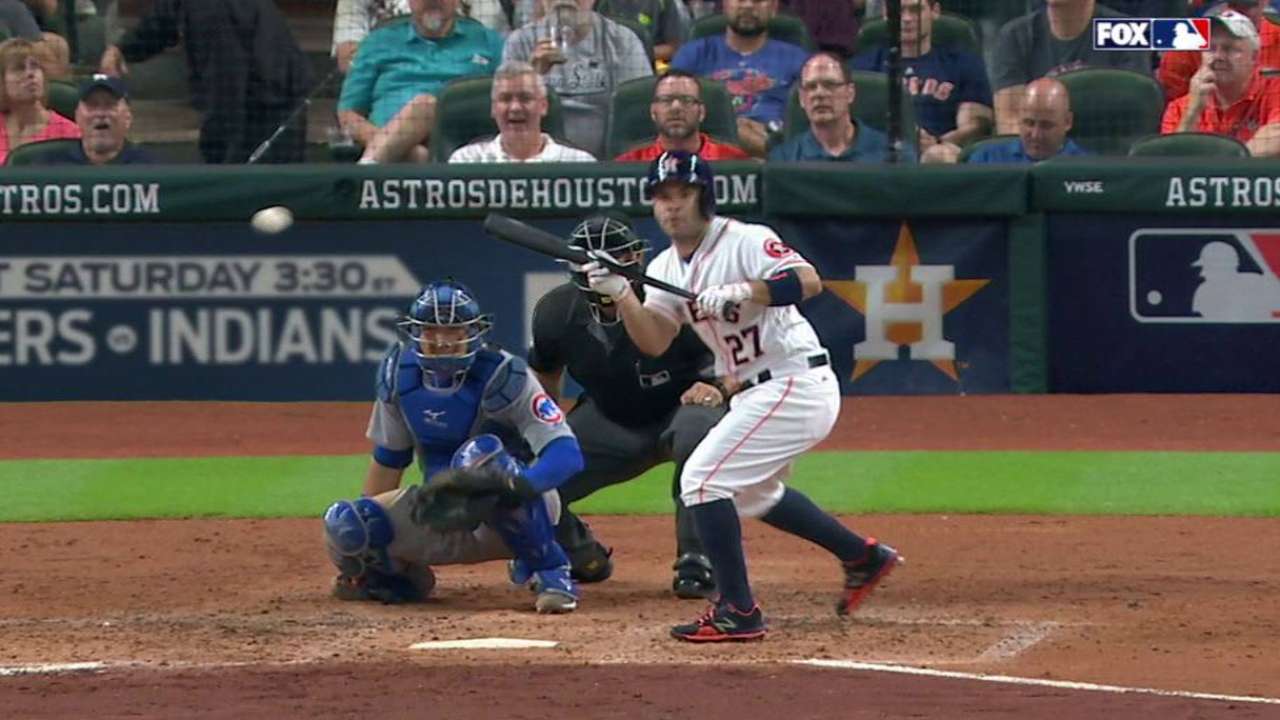 HOUSTON -- Jose Altuve was replaced for a pinch-hitter in the bottom of the eighth inning of the Astros' 2-1 win over the Cubs at Minute Maid Park on Saturday, but it had nothing to do with the All-Star second baseman being in a hitting slump.
Altuve, whose average has recently dropped from .366 to .339, was ill and had been vomiting.
"He was sick to his stomach the whole day," Astros manager A.J. Hinch said. "He threw up minutes before the first pitch, threw up a few times during the game, and then I could hear him the previous inning, so I just called it off. He had given us all he can."
Altuve, who was the designated hitter, went 1-for-3, including a bunt single that set him up to score the second run of the third inning on Marwin Gonzalez's squeeze bunt.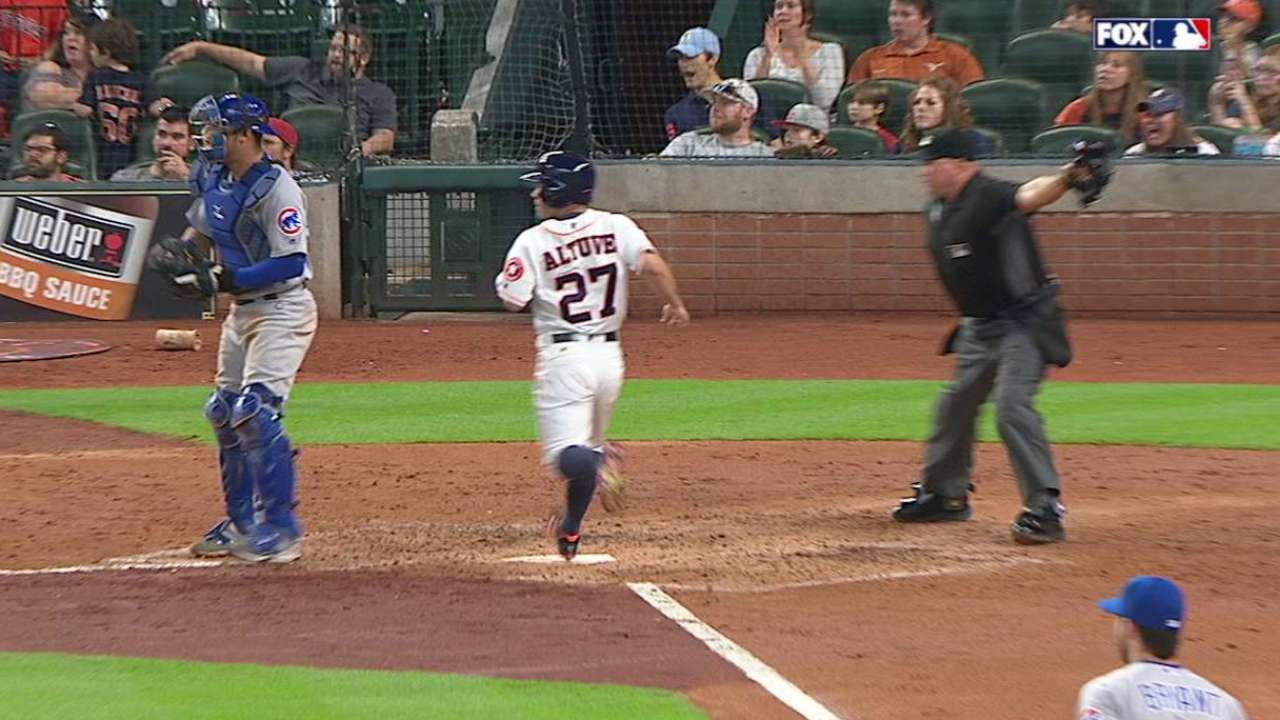 Altuve, however, is expected back in the lineup for Sunday's 7:05 p.m. CT rubber game that concludes this three-game series.
"We're going to convince ourselves it's a 24-hour stomach illness," Hinch said. "He's already been in my office, so he'll be fine tomorrow."
Altuve was pinch-hit for by Tony Kemp, who popped out to third baseman Kris Bryant in foul territory.
Richard Dean is a contributor to MLB.com based in Houston. This story was not subject to the approval of Major League Baseball or its clubs.