Whitley completes journey back from Tommy John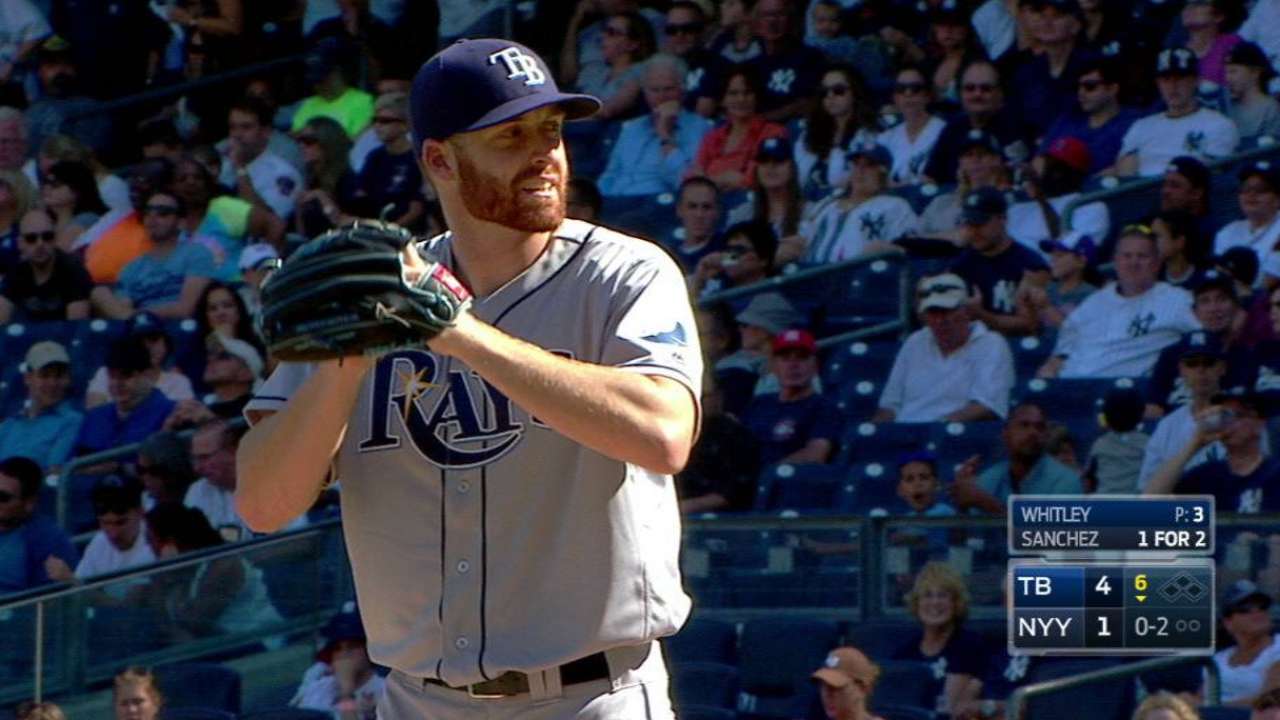 NEW YORK -- It didn't feel real to Chase Whitley until he ran out of the bullpen. Past Steven Souza Jr. Past Logan Forsythe. Right on to a Major League pitching mound for the first time in 486 days.
Whitley had been with the Rays all season. He'd reported to the home games early like everyone else, rehabbing and working for a return. He'd been with the Rays, but on Sunday, he actually showed up in a box score in his team's 4-2 win over the Yankees at Yankee Stadium. He wore a jersey that he'd actually play in. A moment he'd been desperately waiting for since having Tommy John surgery in 2015.
"I've been around the whole season, but now to actually compete with the guys," Whitley said. "Now you form that brotherhood of being able to get out there and perform together."
The righty pitcher threw two innings -- a perfect sixth and a strong seventh -- allowing only one unearned run. His next appearance will likely not come for another four or five days, as the Rays want to keep him on regular rest since he's been working as a starting pitcher during his rehab. His outings will be scheduled, and they'll all be out of the bullpen.
Whitley was living in the moment on Sunday, facing his former team. When he was injured on May 14, 2015, it was as a member of the Yankees pitching against the Rays at Tropicana Field. The injury washed away nearly two full seasons.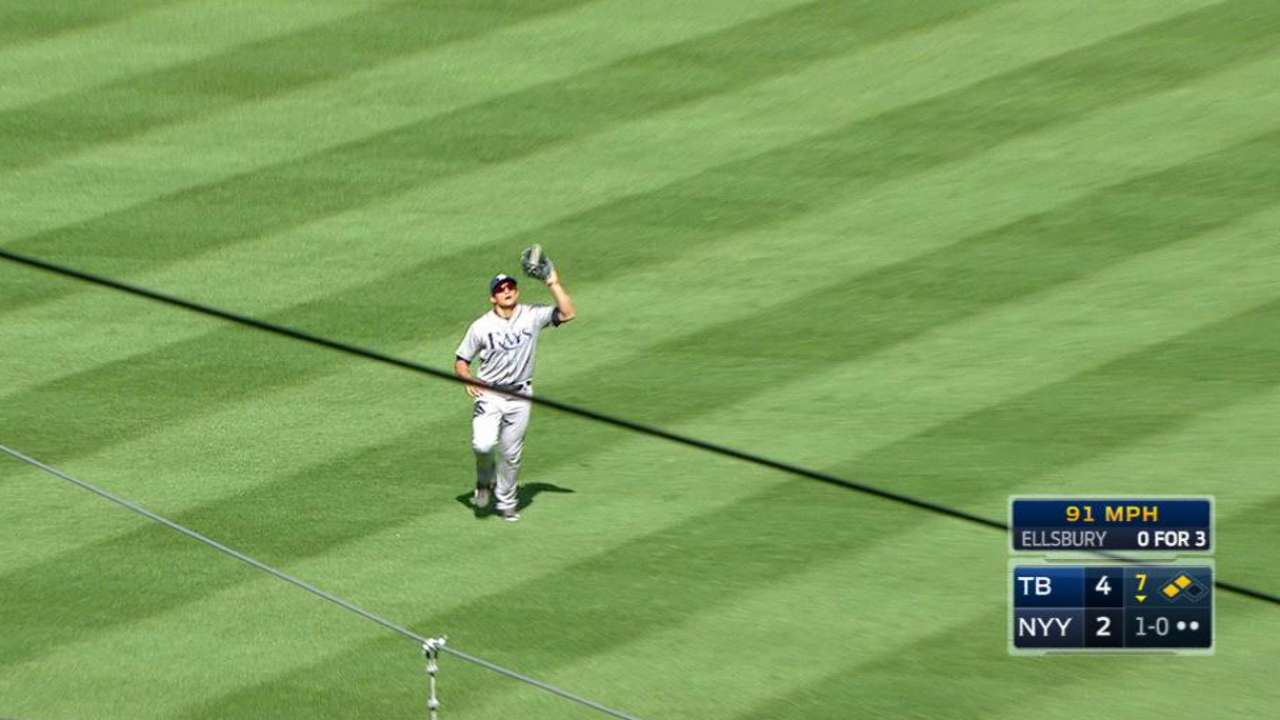 "He was very good [Sunday]," Rays manager Kevin Cash said. "Whitley's a guy, he doesn't rely on some power fastball. He's got to be out there and pitch. And I don't know what's easier or more difficult -- the guys that come back from those injuries that have power, power, power, who can overpower hitters. Or the guys that have to pitch and can really get their location down."
After the game, Whitley got a chance to see Christopher Ahmad, the Yankees' team doctor who performed Whitley's surgery. The two met before the series, and then took a picture together after the game on Sunday -- after Whitley's successful return.
The importance of his performance isn't lost in the moment. Amid the excitement of coming back, Whitley is trying to build up his innings. But he's also trying to establish himself in what projects to be a fully staffed 2017 rotation for Tampa Bay. Whitely's only made 16 career MLB starts. His career ERA coming into this season was 5.02.
There's a lot for Whitley to still prove. On Sunday, there was a lot to be excited about as well.
"It's unbelievable," Whitley said. "I feel like God just painted a picture, and there it was. I was just living it."
Sam Blum is a reporter for MLB.com based in St. Petersburg and covered the Rays on Sunday. This story was not subject to the approval of Major League Baseball or its clubs.