Gregerson, Giles cap big day for Astros' arms
Houston holds Cubs to one run on two hits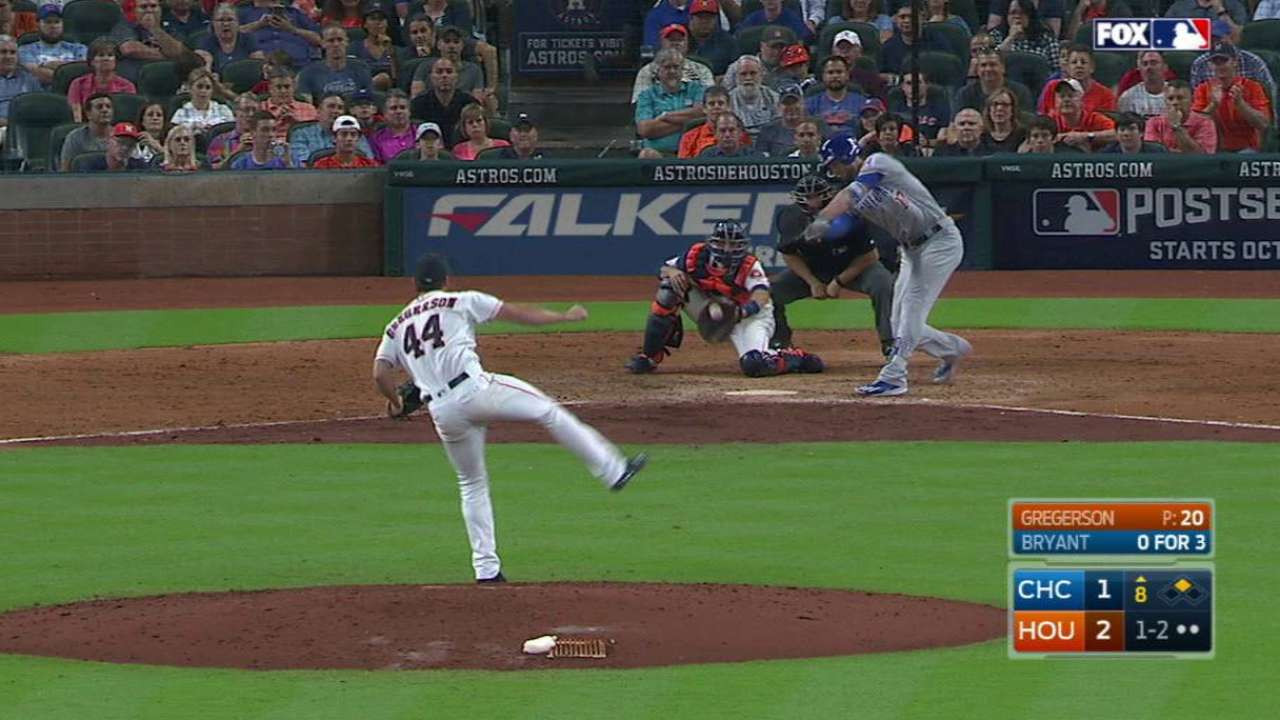 HOUSTON -- Collin McHugh got it started for the Astros' pitchers, limiting the Majors' best team to only one run and two hits over his five innings. But it was Luke Gregerson in the eighth and Ken Giles closing out a 2-1 win over the Cubs in the ninth who energized Minute Maid Park on Saturday afternoon.
Both Gregerson and Giles rose to the occasion with scoreless innings, and big strikeouts.
After striking out Dexter Fowler for the second out with a runner at second base, Gregerson ended the eighth by striking out Kris Bryant, a front-runner for the National League MVP Award.
"Those are the at-bats you come to the ballpark to see," Astros manager A.J. Hinch said. "That's the part of the at-bat that Gregerson strives against, right on right, his best against arguably the best in the National League. And he made his pitch and he got his out."
The Cubs threatened again in the ninth after Giles walked his first batter, Anthony Rizzo. By the time pinch-runner Matt Szczur reached third base with two outs, Willson Contreras was at the plate. Giles struck out Contreras swinging to end the game on a 100-mph heater.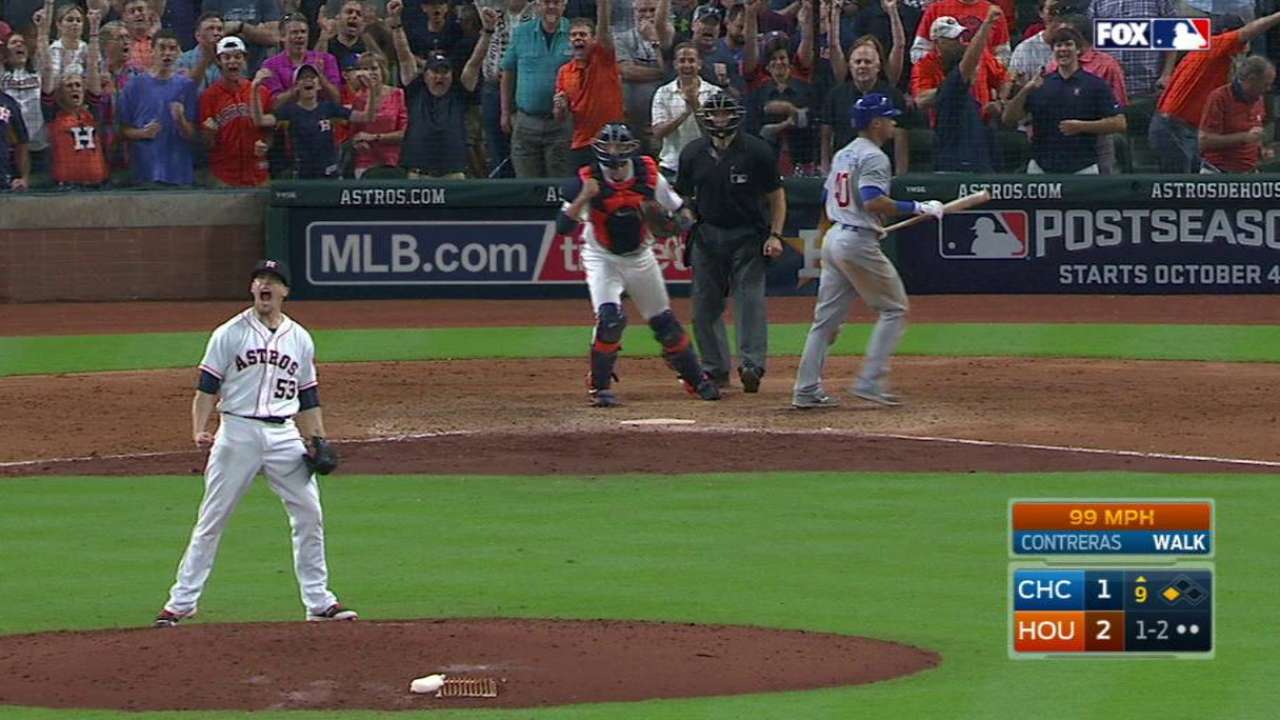 "That's all there was to it," Giles said. "I gave him some good sliders to look at, and I was going to put all my chips in one thing and see what he could do with it.
"So I just threw it right there, hoping to make a good pitch and for him to look at it, swing at it or do something with it."
The save was Giles' ninth consecutive, the second-longest streak of his career, behind a 13-game run with Philadelphia in 2015.
"He has 98 in his hip pocket whenever he wants it and a wipe-out slider," Hinch said. "He's got some margin for error due to his stuff. He's got some moxie about him, he's got a ton of confidence. He thinks his best is better than anybody in the league."
Chris Devenski relieved McHugh, followed by a scoreless seventh inning from Will Harris as the Cubs managed only two hits for the game.
"That doesn't surprise me that that's the method we won today's game," Hinch said.
McHugh allowed the two hits and run, striking out six and walking three.
"Anytime you hold a team like that at bay, you got to feel good about it," McHugh (10-10) said.
Richard Dean is a contributor to MLB.com based in Houston. This story was not subject to the approval of Major League Baseball or its clubs.