Lawrie's leg injury making his return unlikely
White Sox infielder hasn't played since hitting DL on July 27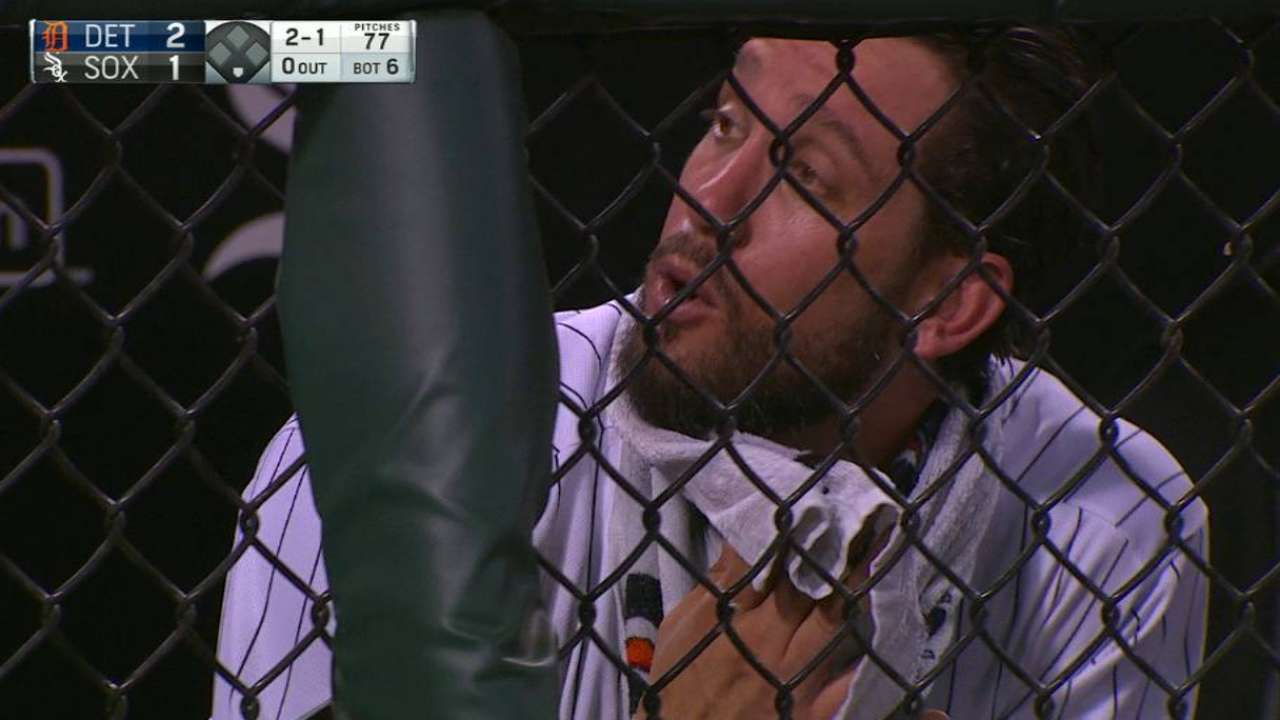 CHICAGO -- Time is running out on White Sox infielder Brett Lawrie's return this season.
Lawrie is at the club's Spring Training facility in Glendale, Ariz., rehabbing an injury that has kept him out since July 21. He's been on the 15-day disabled list since July 27 with a left hamstring strain, but manager Robin Ventura said there could also be a knee or hip issue.
"There's part of it, they were thinking was his hip, and then it became his knee," Ventura said. "It's a little bit of everything on that. I don't think he's quite sure what it is, but he can feel it, and he's one who's pretty in tune with what's going on with his body. So, I don't know the answer to that."
Only three weeks remain in the regular season, and it could be difficult to get Lawrie back up to speed in time to rejoin the White Sox.
"I think that's become a long shot at this point, just because he's been out so long," Ventura said. "He hasn't been playing. At this point, he would have to find some way to get some reps to be able to get back in there and get the timing of everything again. So, it's becoming more of a long shot at this point."
Lawrie, 26, hit .248 with 12 home runs and 36 RBIs in 94 games prior to the injury. Initially, he felt like it was just a slight hamstring strain that would keep him out a few days. Instead, it lingered. Lawrie, in his first season with the White Sox, did began a rehab stint in August at Double-A Birmingham, but cut it short after feeling pain in his left quadriceps.
"He had come in at one point and just said he was feeling a click behind his knee, and he just came over and said, 'I can't do this,' because he couldn't bend it and then he couldn't straighten it out," Ventura said. "Then he went out and it became more. They tried to make sure it wasn't his hip, and we're still trying to figure that out."
Saladino stepping up
The bright side to Lawrie's absence is how Tyler Saladino has played while getting the majority of starts at second base.
In 40 games since Lawrie left the lineup, Saladino was hitting .282 with three home runs, 17 RBIs, 14 runs scored and seven stolen bases entering Saturday. His approach at the plate is rooted in making contact and moving runners along, two things Ventura appreciates.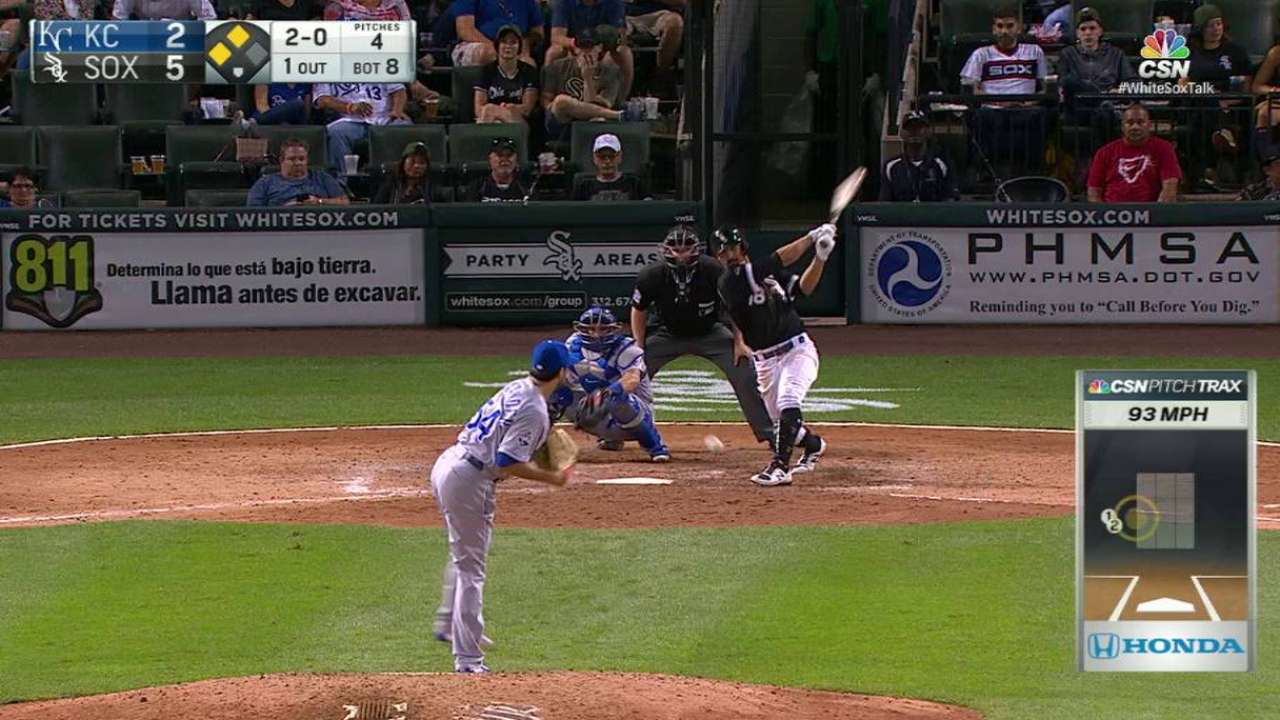 "You always have a job out there, and they've always preached that since the beginning of my career, in the Minors, just knowing the situation and knowing what job you have," Saladino said. "If there's a runner on second base and nobody out, I'm not going to hit 30 homers, so why would I swing for one? Get the guy over."
Throw in Saladino's ability to play multiple positions and he's beginning to carve out a valuable niche.
"I think his biggest thing becomes his versatility," Ventura said. "He's going to be in the big leagues for as long as he's healthy. He can play on any team. He can play anywhere. Is he going to hit 40 homers here? Probably not. But is he a good player, that can help a team be a playoff championship team? Absolutely. I think that's always going to be his big thing. He does smart things when he's on the field. He makes stuff happen. I think that makes him a good player and it makes him attractive to not only us, but other teams."
Brian Hedger is a contributor to MLB.com based in Chicago. This story was not subject to the approval of Major League Baseball or its clubs.