Cubs tested as they battle through hit slump
High-powered club not concerned after scoring 2 or fewer runs in three straight games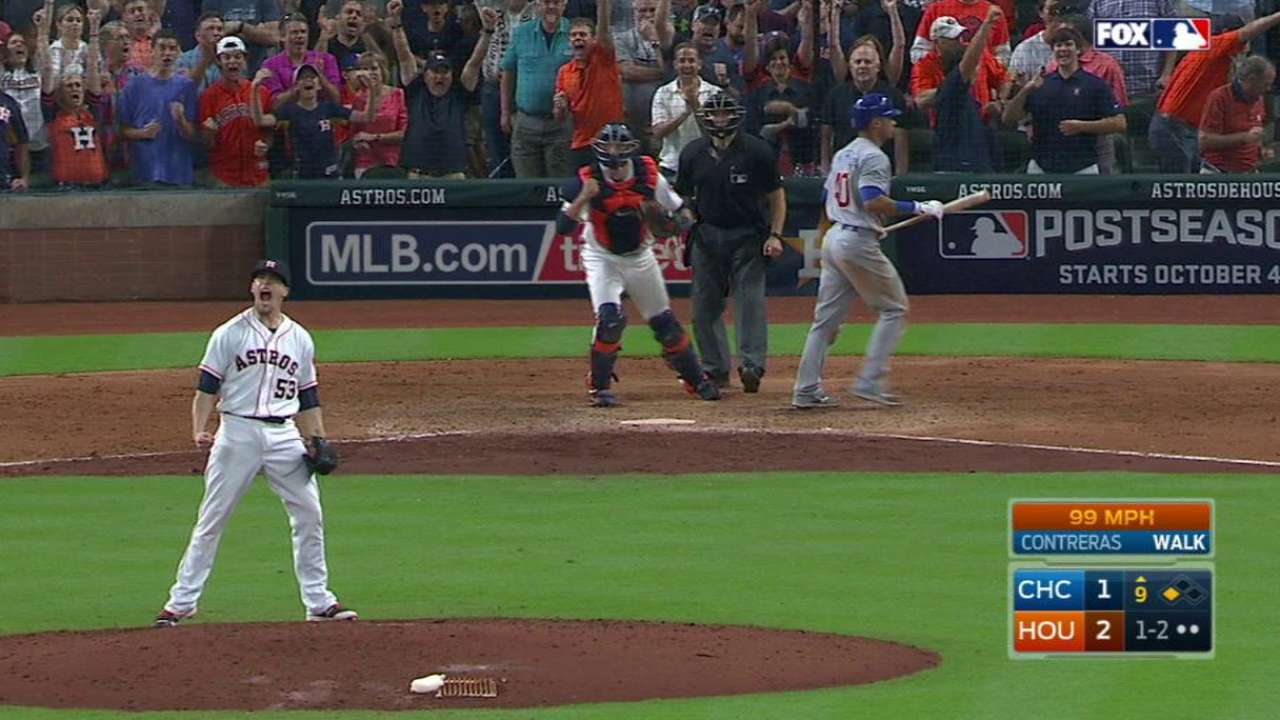 HOUSTON -- Owning baseball's best record at 90-51 and closing in on a clinch of the National League Central certainly doesn't mean the Cubs are immune to hitting slumps. And their offense has indeed been in short supply recently, exemplified in a 2-1 loss to the Astros on Saturday afternoon at Minute Maid Park.
It was the third consecutive game that the Cubs -- who scored their 700th run, ranking third-most in the Majors before Saturday's action was complete -- couldn't score more than two runs in a game. Chicago's two hits also tied its second-lowest total for any game this season, behind only a 5-0 one-hit loss to the Dodgers on May 31.
"It's baseball," Cubs designated hitter Miguel Montero said. "Anything can happen."
A prime example of their struggles came in the ninth, when pinch-runner Matt Szczur, the potential tying run, advanced to second on a wild pitch with no outs only to wind up stranded at third. Jorge Soler struck out, Montero grounded out and Willson Contreras fanned to end the game.
"I felt like I was right on it," Montero said of his last at-bat. "At the last second, I felt the ball get caught late. Maybe he just pulled it, but I felt like I was right on it."
Dexter Fowler and Kris Bryant also struck out with a runner on second to end the eighth, as the Cubs went 0-for-10 with runners in scoring position.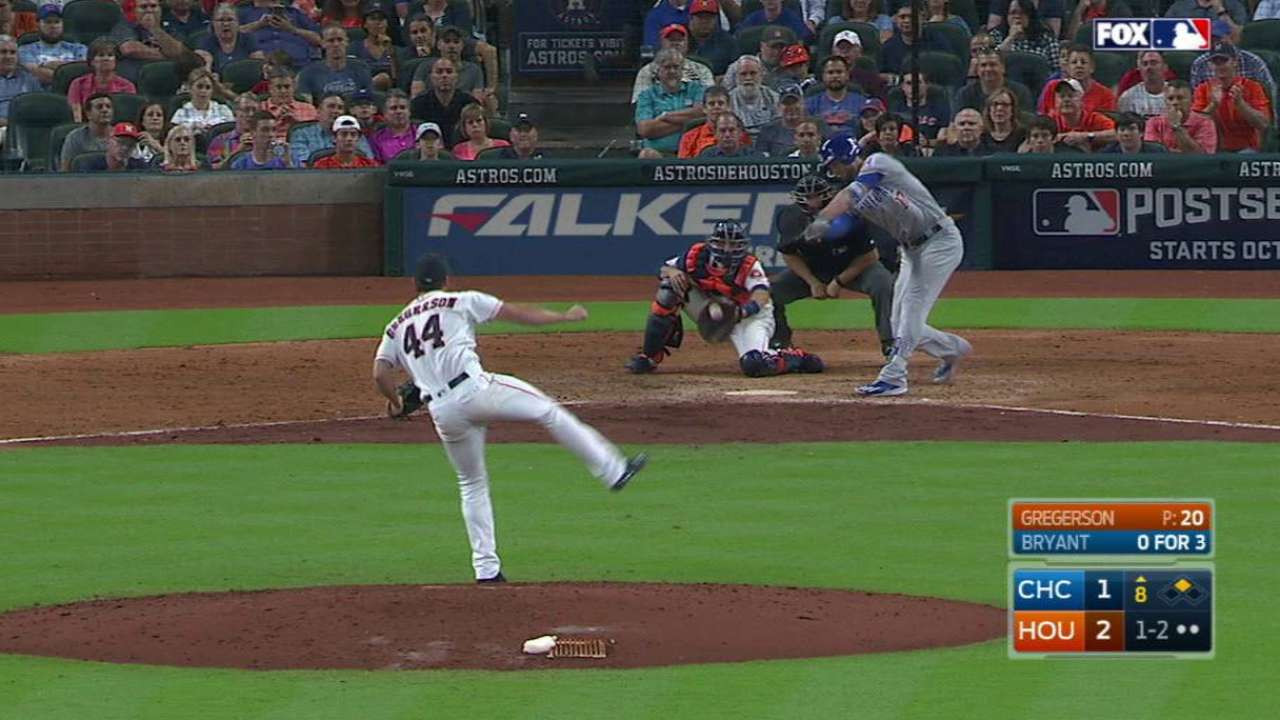 While the lack of offensive production could be concerning to some, the Cubs aren't worried. In fact, they embrace the low-scoring, tight-knit games.
"Our bullpen has gotten so good to the point where we're able to maintain a small deficit or a small lead," Cubs manager Joe Maddon said. "I love playing in those games, I think our guys do also. You want to win 'em, but you can't do it all the time."
The Cubs are 21-22 in one-run games this season.
Montero said he's confident that the offense will come around soon.
"I believe that hitting is a little bit contagious. When we get a couple guys going, I think the whole offense is going to get going. Nothing to worry about. Guys seem to be putting good at-bats together. They just have to find holes, get in good counts, work the pitching.
"Tomorrow we come in, we show up and we probably score 15 runs. Who knows? That's how it goes sometimes."
Jordan Ray is a reporter for MLB.com based in Houston. This story was not subject to the approval of Major League Baseball or its clubs.