O's get to Zimmermann from get-go, thanks to Jones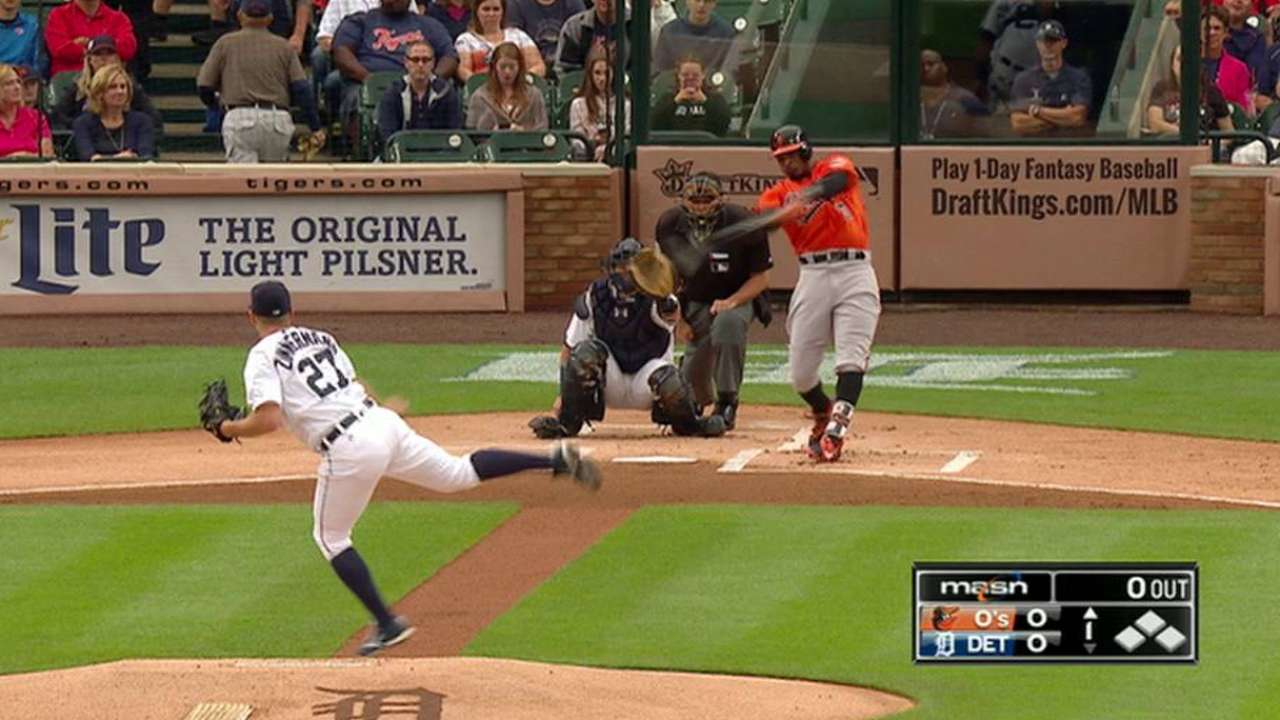 DETROIT -- Seemingly every night, the Orioles add to their Major League-leading home run total. They added four more Saturday night at Comerica Park to run the total to 224 on the season in an 11-3 win over the Tigers to help them regain sole possession of the second American League Wild Card spot.
Adam Jones wasted no time in doing so, hitting the first pitch of the game into the bullpen beyond the left-field fence for his fifth career leadoff home run. It was the 10th time this season Jones hit a home run on the first pitch of an at-bat. His 10 first-pitch homers are second in the Majors this season, trailing only teammate Chris Davis, who has 11 such home runs.
"I just felt that I needed to get in there and get something going on," Jones said. "I think since I've been leading off I've been aggressive. I was just trying to jump-start the team. Obviously this is a big win for us, and I'm glad that the ball got out."
Davis gave the Orioles their second home run of the night when he also hit a first-inning blast, his 36th of the season. Catcher Matt Wieters kept the home run train going in the second inning with a two-run shot before the Orioles chased Jordan Zimmermann from his return from the DL two batters later.
Wieters capped the night off by adding a two-out, three-run homer in the sixth inning. While any home run feels good, Wieters said it felt even better for the Orioles to get a big win.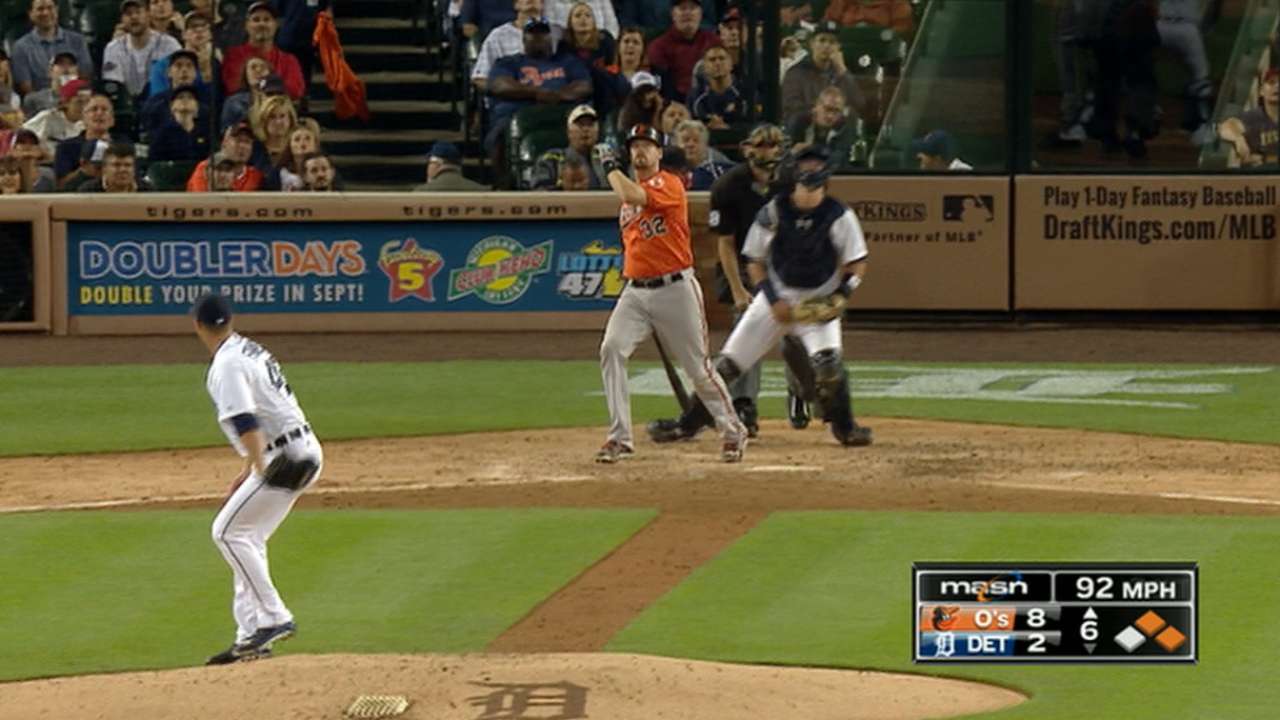 "It's nice to be able to drive in runs, it's nice to hit home runs, but if they don't come with wins right now in this part of the year, it doesn't really matter," Wieters said.
After hitting his 27th home run of the season, Jones added two singles to finish the night 3-for-4 with two RBIs.
Manager Buck Showalter said his team didn't have any special plans to try and jump on Zimmermann in his first game back, but jumping on first pitches is just Jones' mentality.
"We like what Adam is," Showalter said. "He's always fine, we never have to worry about him not being home. He doesn't have any days where he's not engaged."
Showalter said it is a tribute to his team's mentality to be able to jump on Zimmermann after a deflating loss on Friday.
"Zimmermann's a real good pitcher, too, we just happened to catch him at the right time," Showalter said.
Kyle Beery is a reporter for MLB.com based in Detroit and covered the Orioles on Saturday. This story was not subject to the approval of Major League Baseball or its clubs.