O's Davis: Too much at stake to rest ailing hand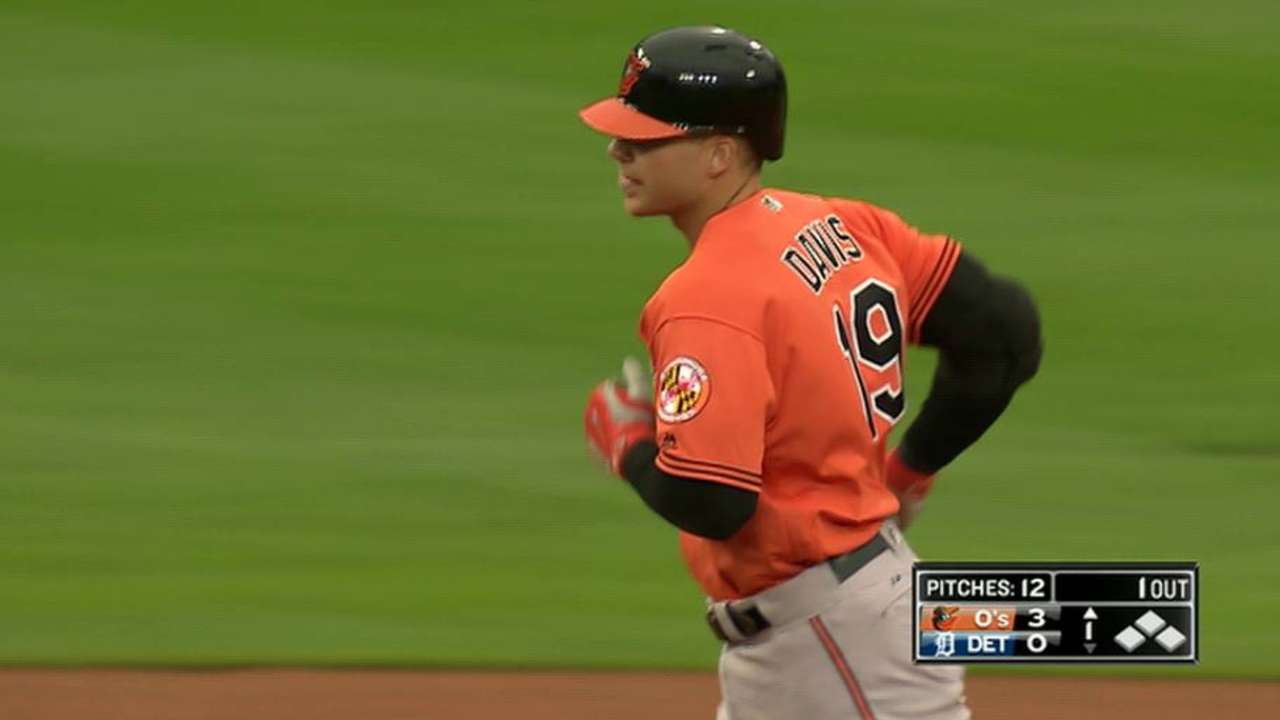 DETROIT -- Chris Davis is frustrated by his lingering left hand injury that has been bothering him since April, but it is not going to hold him out of the Orioles' postseason push.
"It's been an issue all year," Davis said before homering in Saturday's 11-3 win over the Tigers. "It's not going to get any better until I have time to rest, and I'm obviously not going to rest right now with what's at hand."
Davis was pulled from Tuesday's game against Tampa Bay and he took an extra day of rest on Wednesday, but he said it did not make much of a difference for him after still feeling pain Friday at Detroit.
"Swinging a bat is painful," Davis said. "I went 0-for-3 [on Friday] and I had two days off before that, so I don't think it made a whole lot of difference."
While Davis continues to battle his sore hand, the Orioles continue to battle for playoff position, with both the American League East and the AL Wild Card in play. The Orioles have 17 games left within the division, and Davis said he and the team still have their eyes set for the top.
"We're in a great position right now," Davis said. "That's the great thing about having two Wild Card teams, you have a little bit more of an opportunity. But we still have a chance to win the division, and that's where our focus is."
While the Orioles have made the postseason in two of the last four years, Davis said he has become used to others writing off the Orioles.
"People are going to write us of every year," said Davis. "They've done it since I've been here. They're going to pick the Red Sox, the Yankees, and now the Blue Jays. That's just the way it is. For this group of guys, we couldn't care less about what people think about us as a team. We're going to go out there every day, compete, and do whatever we can to win."
Kyle Beery is a reporter for MLB.com based in Detroit and covered the Orioles on Saturday. This story was not subject to the approval of Major League Baseball or its clubs.