Zunino, Aoki get in on Mariners' power party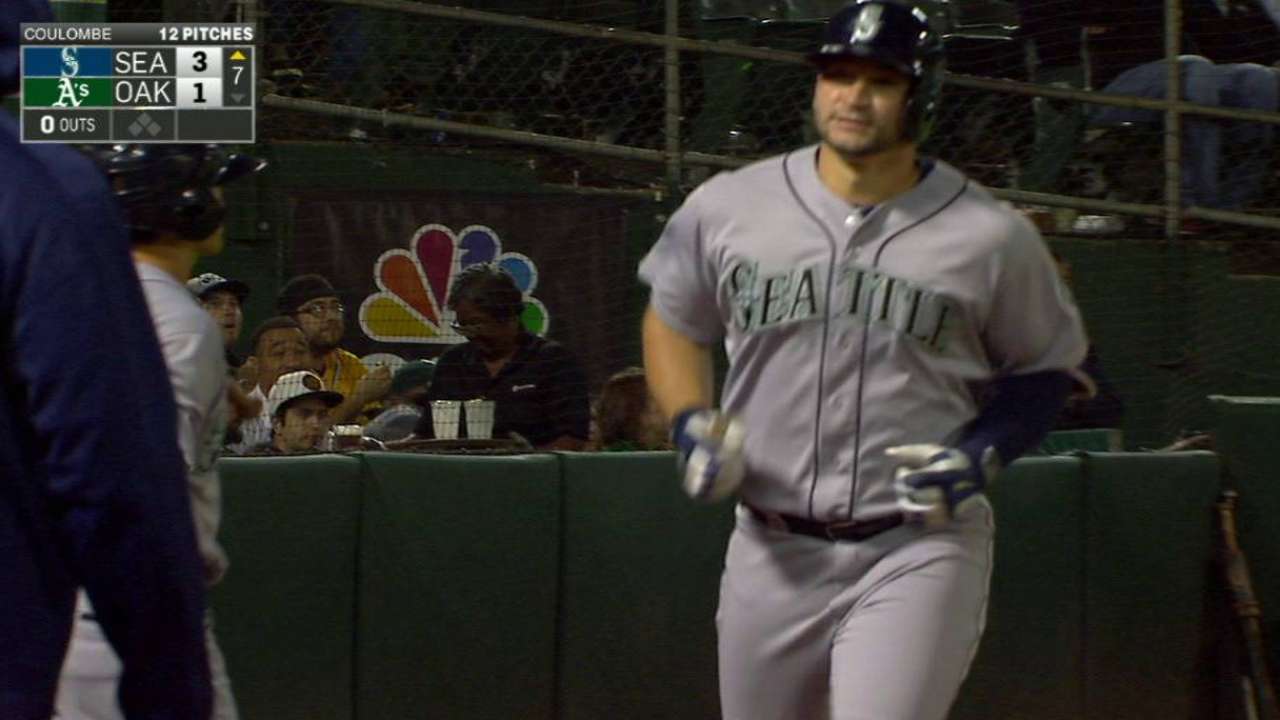 OAKLAND -- The Mariners benefited from a frequently utilized resource in their 3-2 win over the A's at the Coliseum on Friday: home runs.
Thanks to solo shots from Norichika Aoki and Mike Zunino, the club outlasted Oakland and continued to stay in striking distance of the second American League Wild Card spot. While the offense didn't splurge like it had during its most recent series against the Rangers -- in which they scored 35 runs in four games -- the home runs proved to be enough with Hisashi Iwakuma dominating on the mound.
"It's nice to be able to change the game that quick," said Zunino, who became the ninth player on the team with 10 or more home runs this season after his blast cleared the fence in the seventh. The mark tied a club record set in 2015.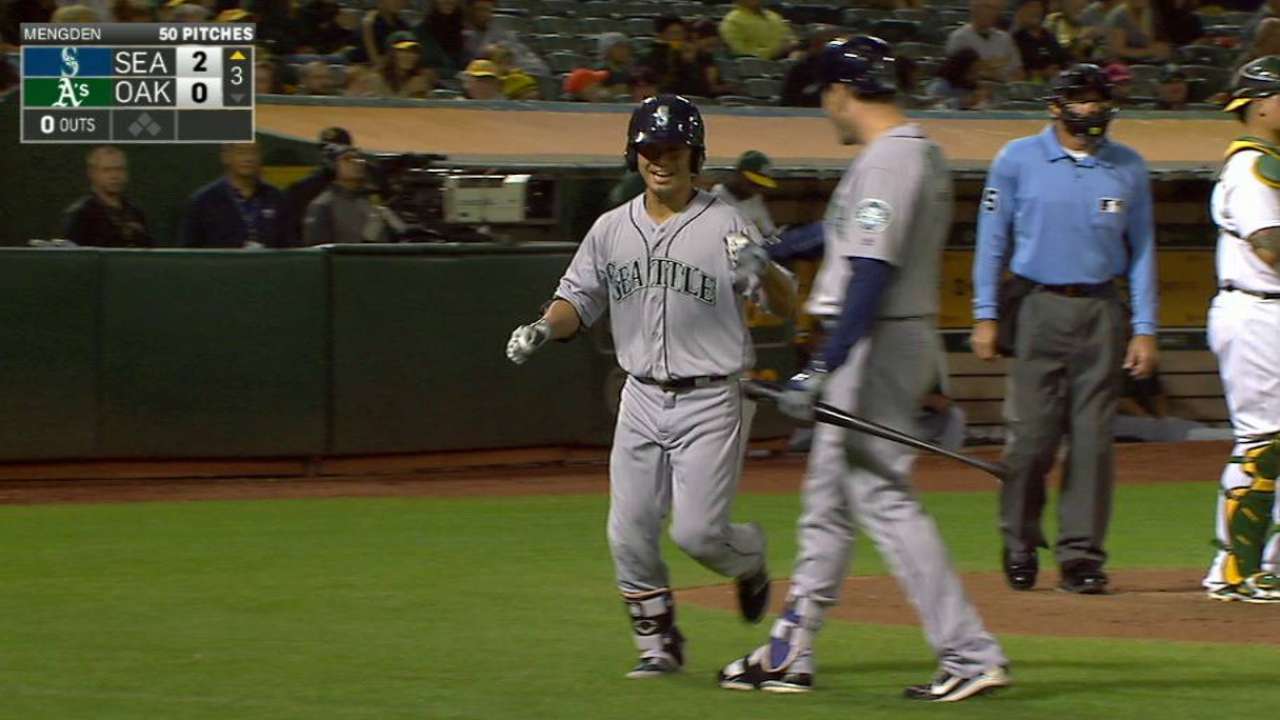 Friday night also marked the seventh straight game in which the Mariners hit at least two home runs. But, the homers didn't come from the power of the lineup. Aoki's homer was his first since May 28 and Zunino entered the game with just three hits in his last 36 at-bats.
They also moved the club's home run total to 195, which ranks fourth in the Majors this season.
"We don't have to be perfect here," Zunino said. "We can just go out and play good baseball and let everything handle itself. It's been nice to do that and it's been taking a lot of pressure off the guys."
Justin Wise is a reporter for MLB.com based in the Bay Area. This story was not subject to the approval of Major League Baseball or its clubs.