Despite short start, Rays believe in Snell's potential
Tampa Bay feels struggles simply growing pains for young lefty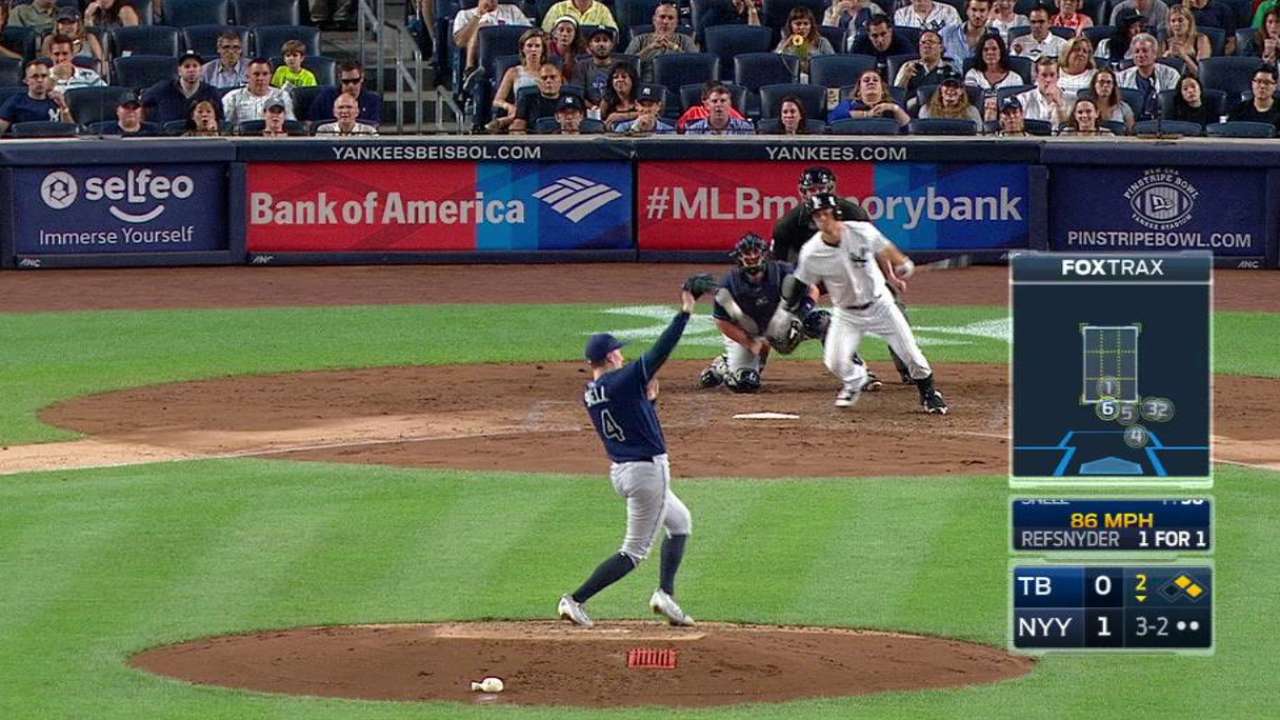 NEW YORK -- The game went on and on, which only gave Blake Snell more time to think about how much better he needs to get.
The Rays and Yankees waited through three rain delays and played past midnight ET, but Snell was gone from the Rays' 7-5 Friday night loss before the rain even began. The young left-hander was out in the third inning, knocked out early for the fourth time in his past six starts because his pitch count kept rising and the out total didn't.
"It's been the same story," Snell said. "It's something I just need to get through. It's something I need to work on."
The Rays still believe in the 23-year-old Snell's potential, and they've seen enough good starts to back up that belief. He debuted at Yankee Stadium back in April, and that day, he went five innings and allowed just one run on two hits.
Just last Saturday, Snell gave up one run on two hits in six innings against a strong Blue Jays lineup.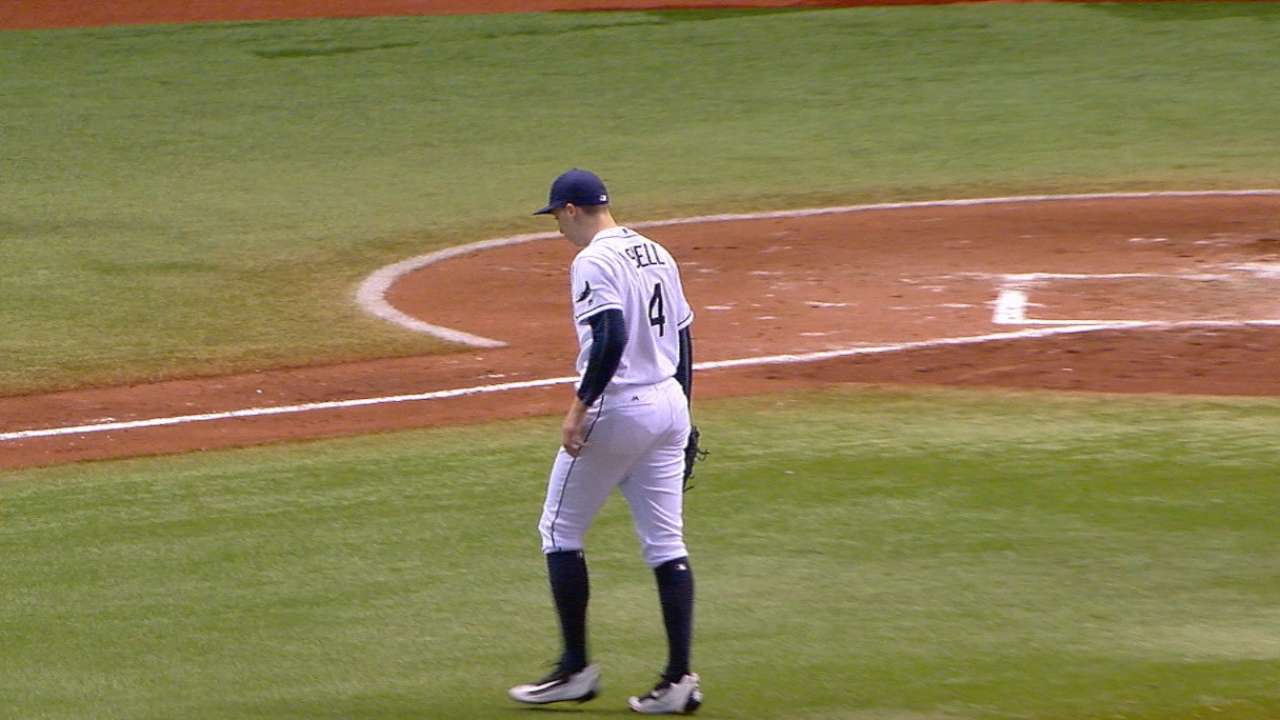 Friday night, he fell back into the same frustrating pattern of long pitch counts. He allowed three runs on six hits, but the big number was the 88 pitches by the time manager Kevin Cash came to get him two outs into the third inning.
"There were a lot of balls in the dirt," Cash said. "I don't think that was his intent, trying to get them to chase."
It's not unusual for young pitchers to struggle, but the string of short outings has to be a concern. Even though he spent half the season in the Minors, Snell already has five starts where he hasn't finished the fourth inning. The only Major League starter with more is ex-Ray James Shields, who has six.
Only three pitchers in Rays history have had more than five starts of fewer than four innings in a season. Edwin Jackson had seven in 2007, while both Bobby Witt and Dave Eiland had six in 1999.
Friday's start was just the 16th Snell has made in the Major Leagues, after 101 in the Minors. He's learning on the job, and the Rays believe the recent struggles are simply the growing pains of a young starting pitcher.
"I think we're confident that's exactly what it is," Cash said. "He's got to right the ship a little, but he's totally capable of it. As soon as he can find a pitch he can get in the zone whenever he wants, he's going to take off as a starting pitcher."
Danny Knobler is a contributor to MLB.com based in New York. This story was not subject to the approval of Major League Baseball or its clubs.