Yanks 'hungry' with postseason within reach
Betances closes out rainy win to help gain Wild Card ground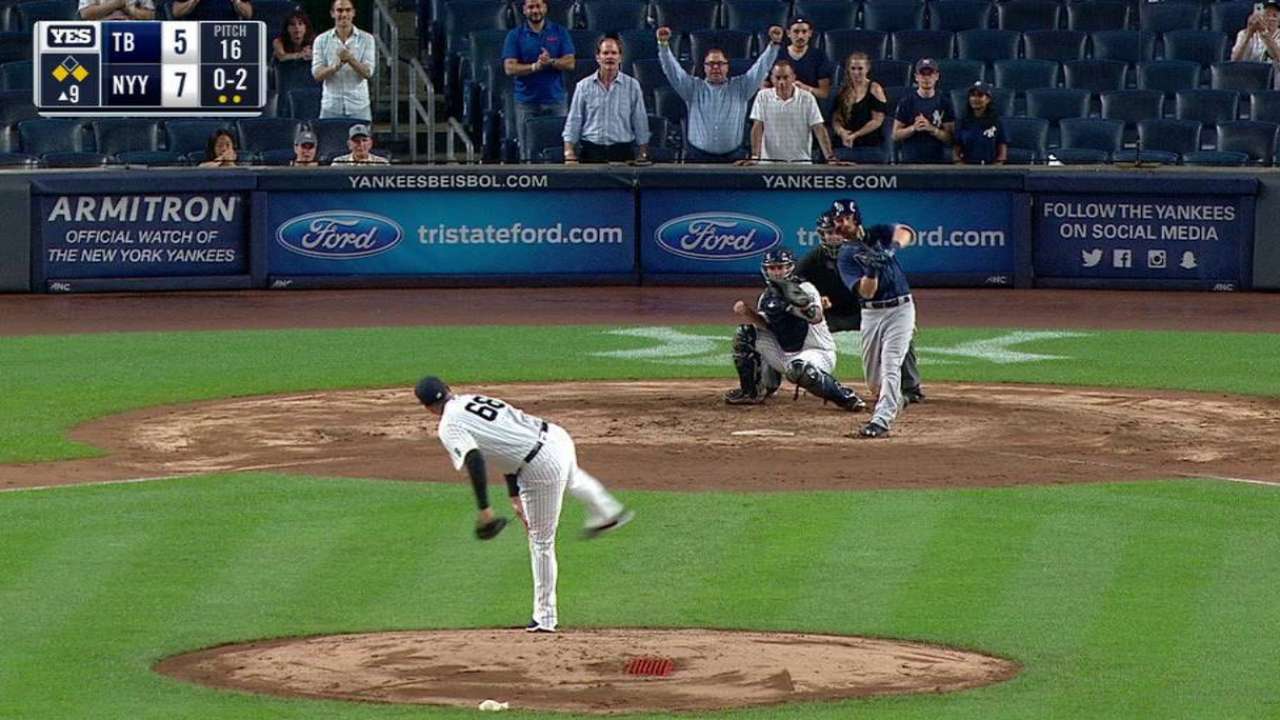 NEW YORK -- As the Yankees watched the rain pelt the tarp in the ninth inning on Friday, needing two outs to move oh-so-close to postseason position, Dellin Betances gripped the ball tightly in his right hand. He wasn't about to give it up.
It took until after midnight ET, but Betances got his wish, returning after a 51-minute rain delay to record the final outs of New York's 7-5 victory over the Rays. The Yankees came this far to battle back into the race, and their closer wasn't about to let someone else steal this moment.
"I don't think I was going to come out there. It was going to be a problem," Betances said.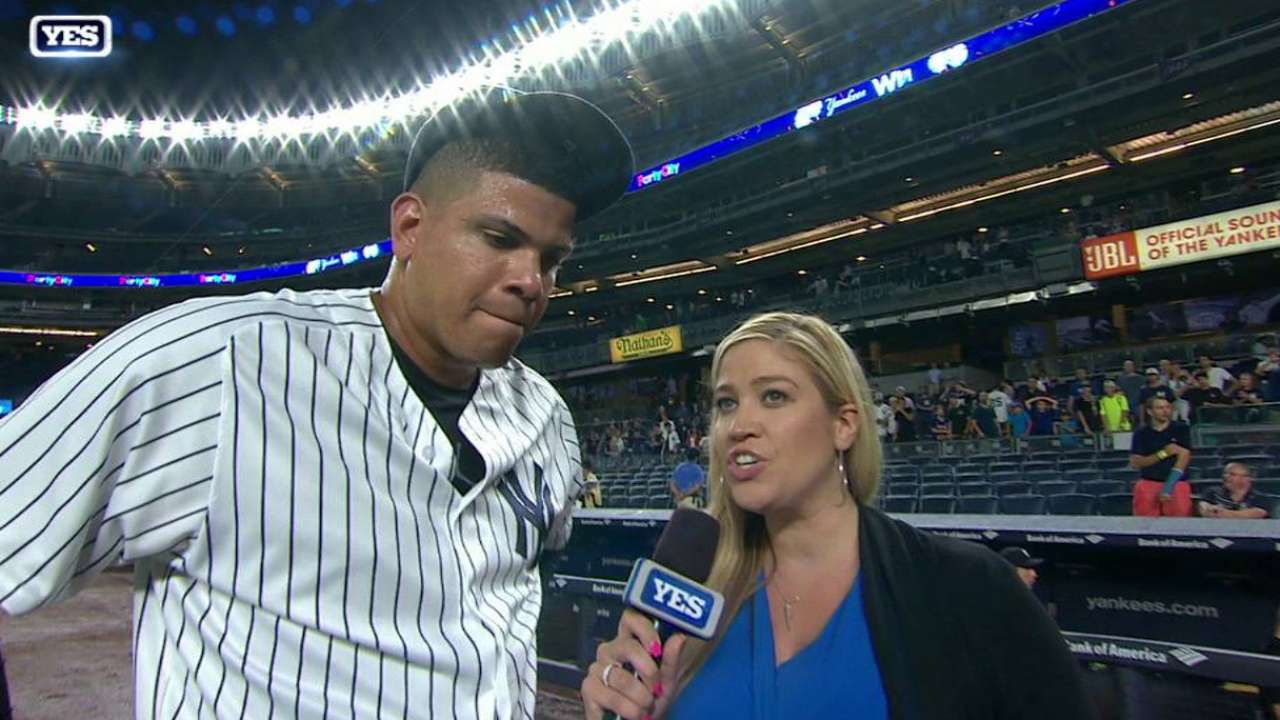 Instead, Betances lathered his right arm with heating gunk and kept his blood pumping on a stationary bicycle before returning to whiff Steven Souza Jr. for the final out, securing the Yankees' sixth straight victory and moving New York a season-high 10 games over .500 at 75-65.
They are improbably now just one game behind the Orioles and Tigers for the second American League Wild Card spot, two behind the Blue Jays for the first spot and four behind the Red Sox for the top spot in the AL East.
Two managers will fill out a lineup card for a Wild Card Game on Oct. 4, and Joe Girardi doesn't see why one can't be his.
"We've got to keep it going," Girardi said. "I said it all along, everything was right in front of us because of the teams we were playing. We had an opportunity. We didn't necessarily have to rely on so many other people, and these guys have done a tremendous job."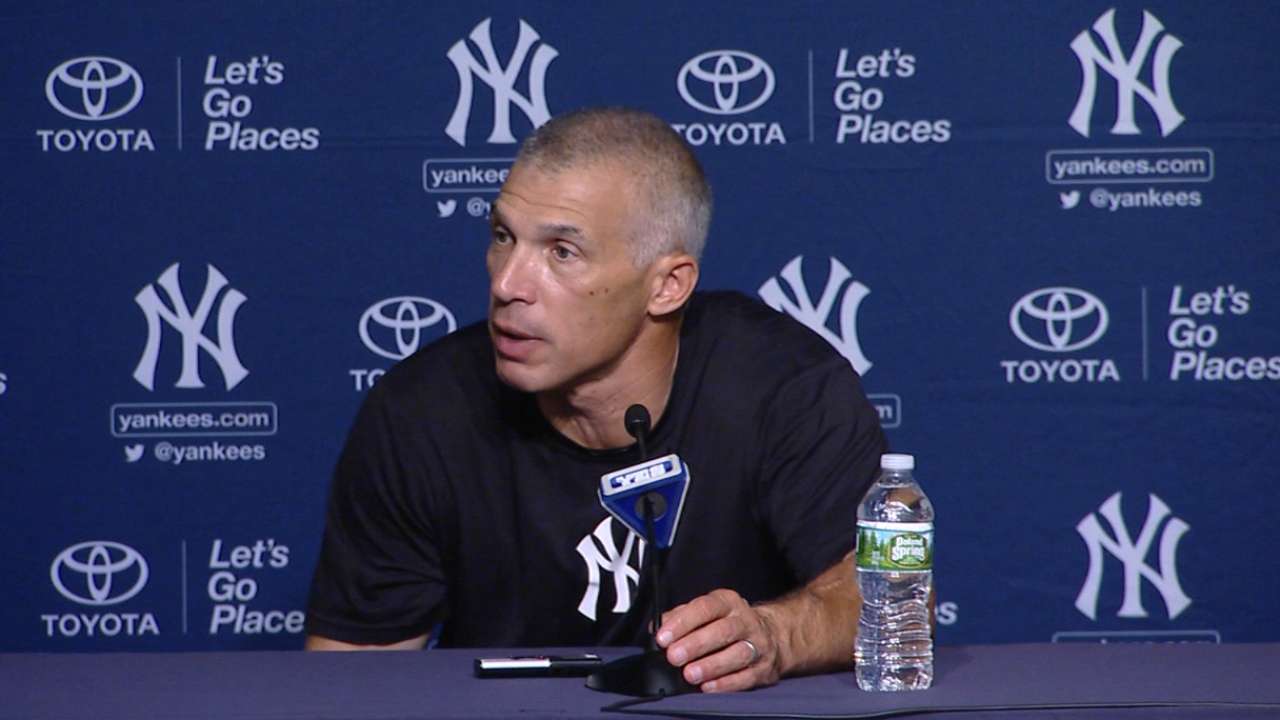 New York is 19-9 since Aug. 10, their best 28-game stretch of the season, and are 23-13 since Aug. 1, when managing general partner Hal Steinbrenner made the tough call to start the youth movement.
The Yankees' 87 wins were enough to host a Wild Card Game last season, and though it once seemed to be an extreme long shot to match that total, they'd now just need to win 12 of their final 22 games to do so -- a goal that seems well within their reach.
Mark Teixeira, who hit his 11th career grand slam in Friday's win, said the resulting clubhouse atmosphere has been "great."
"We're closer than we were two weeks ago, so we can taste it a little bit," Teixeira said. "We're hungry right now."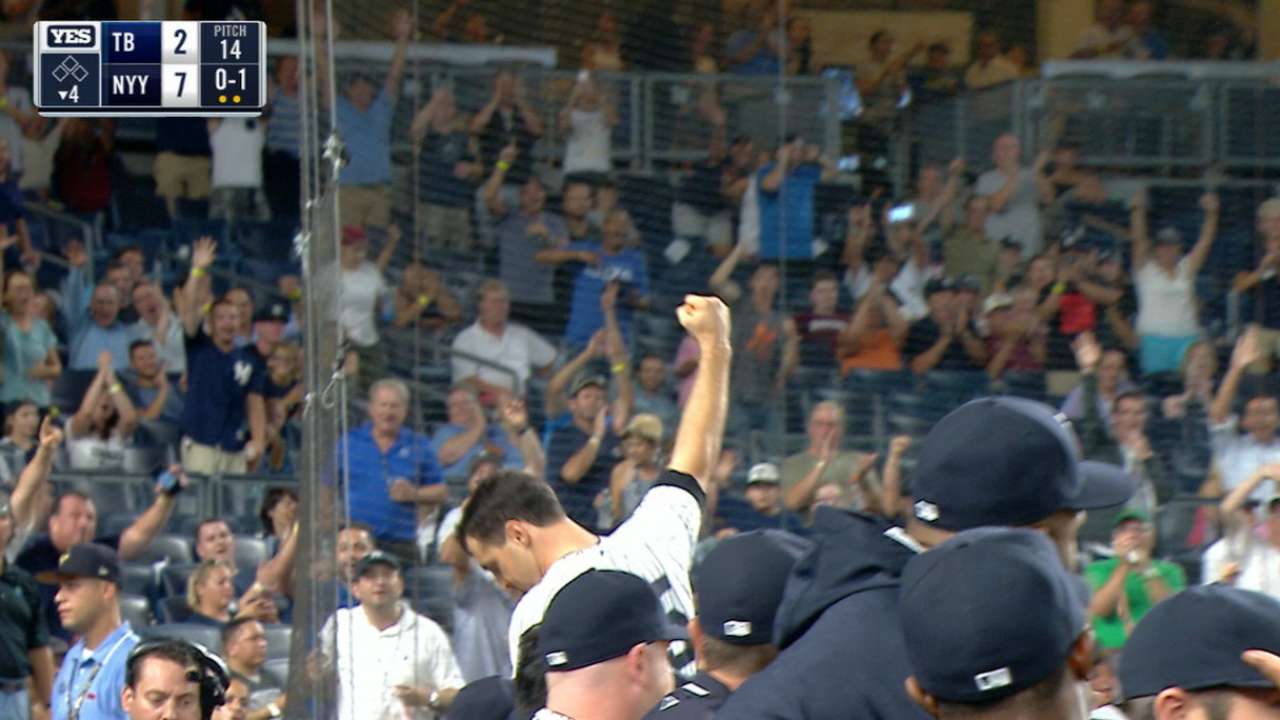 Even though the Yankees seemed to be raising a white flag by parting with stars like Carlos Beltran, Aroldis Chapman and Andrew Miller, Girardi said that he thinks his players knew that they could make a run like this.
"I think they've always believed it," Girardi said.
There may not have been a lot of outsiders who agreed, but the bandwagon is getting crowded now, thanks in large part to Baby Bombers like Gary Sanchez and company.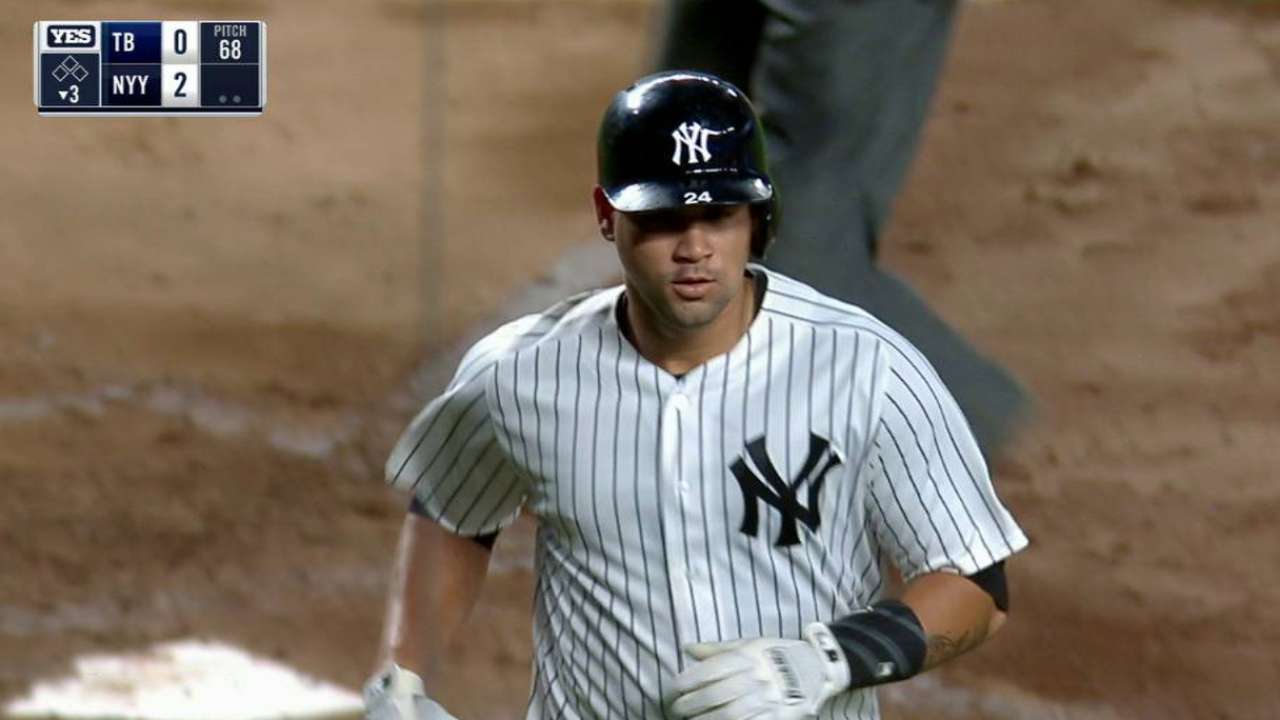 "These young guys, man. The energy is definitely feeding off of everybody here," Betances said. "Obviously, we're just trying to do the best we can and try to get in. That's our goal. We've just got to continue to play good ball."
Bryan Hoch has covered the Yankees for MLB.com since 2007. Follow him on Twitter @bryanhoch, on Facebook and read his MLBlog, Bombers Beat. This story was not subject to the approval of Major League Baseball or its clubs.