Bucs' baserunning gaffes prove costly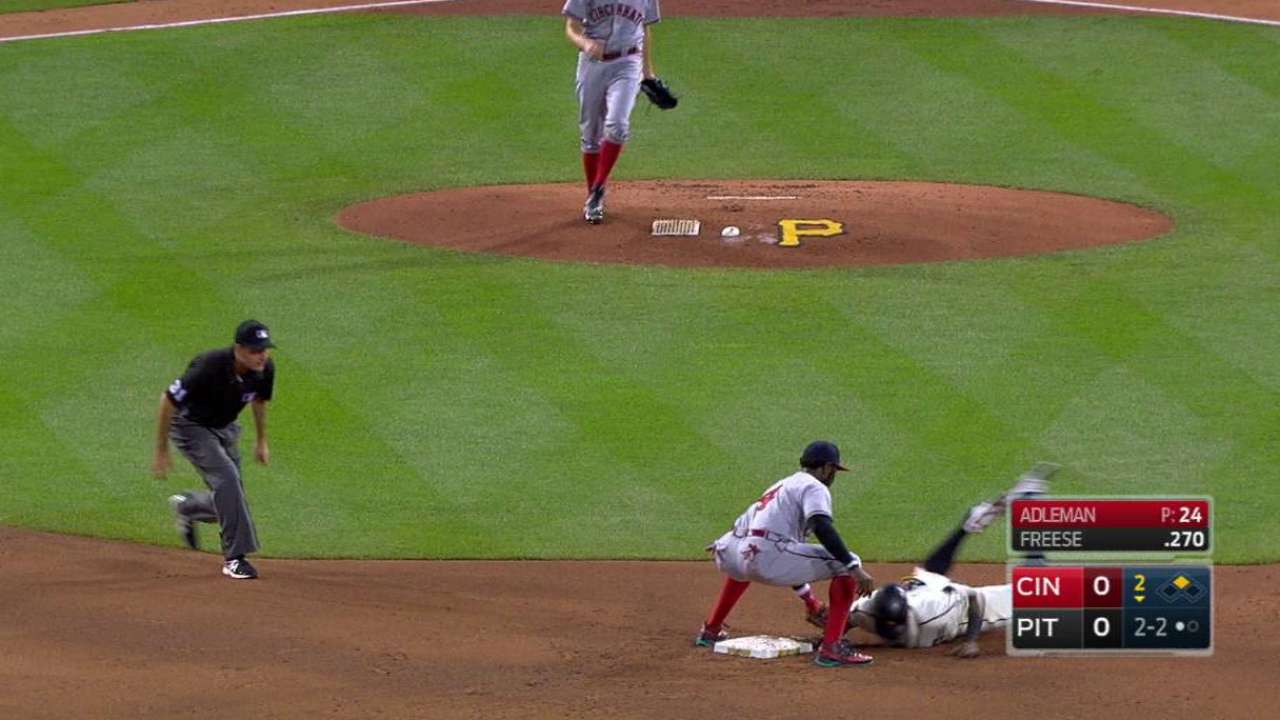 PITTSBURGH -- The Pirates suffered a litany of missed opportunities in a tough 4-3 loss to the Reds on Friday at PNC Park. The loss left the Pirates five games behind the Cardinals in the race for the second National League Wild Card spot.
The Pirates had 10 hits but stranded eight men on base. They were 1-for-11 with runners in scoring position, grounded into four double plays and had two baserunners picked off.
"We have not shown the ability to play to the level of what I think our skill set is on offense," Pirates manager Clint Hurdle said. "We still have complicated things."
One of the complications this season is having a total of 17 baserunners picked off on the basepaths.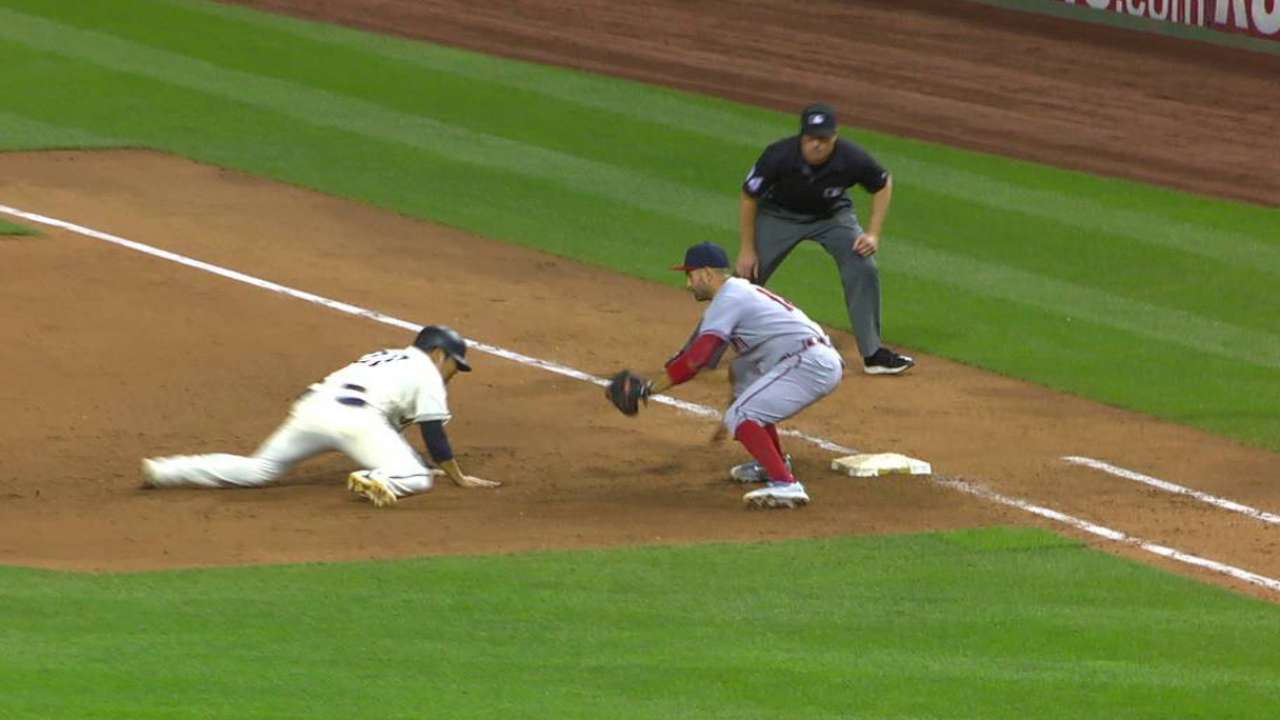 "We hit into four double plays on the night," Hurdle said. "We created opportunities, we had some opportunities to move runners, to score runners from third. Offensively, the execution part of it has been one of our challenges.
"We talk about baserunning all the time. We're well aware of the number, I think we're first in the league. I know we were second awhile back. We've been on this from the start -- it's not like all of a sudden we've gotten here. You talk to them about situational baseball, and in my observation from the notes I'm taking of when we are getting picked off, I think we're trying to create something that may not be there. I appreciate the want to, but we've got to improve the will to and the win to."
George Von Benko is a contributor to MLB.com. This story was not subject to the approval of Major League Baseball or its clubs.