Facing uphill battle in WC race, Jose dominates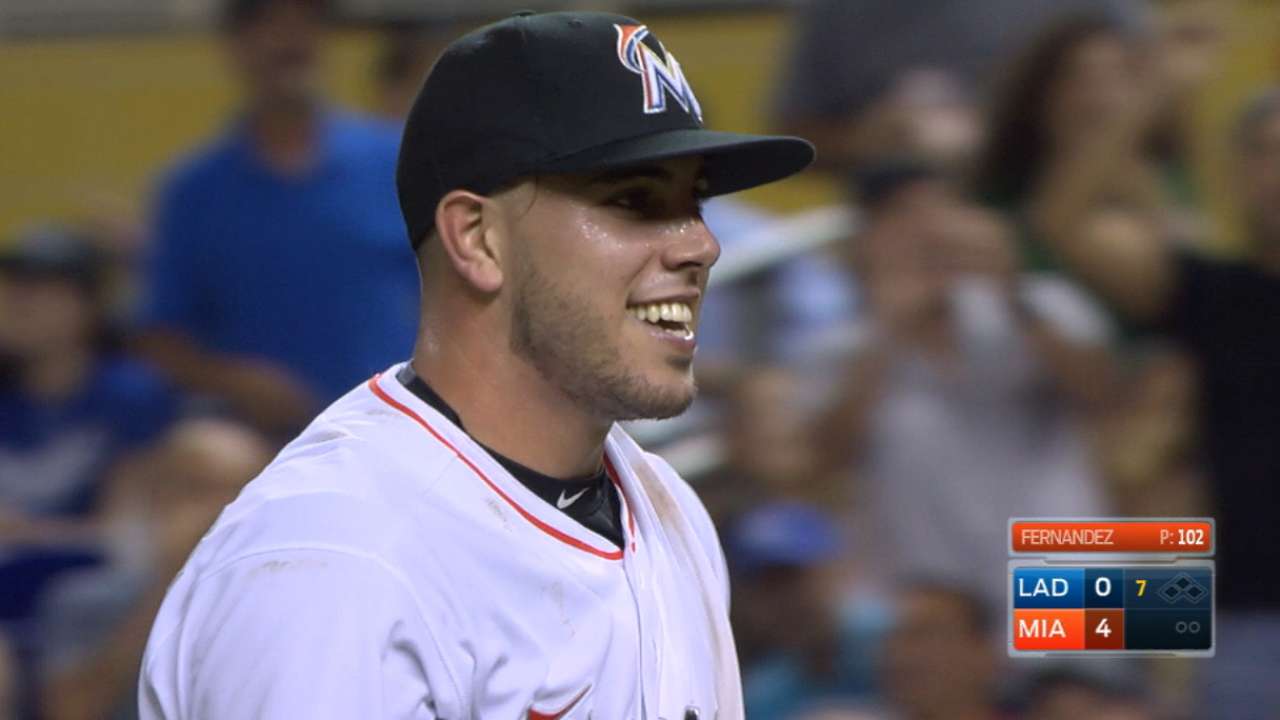 MIAMI -- When Jose Fernandez struck out the side in the seventh inning in the Marlins' 4-1 win over the Dodgers on Friday, not only did the All-Star right-hander match a personal record, but he also made a statement.
Fernandez's final pitch was a 98-mph fastball pinch-hitter Yasiel Puig couldn't catch up to. It was his 14th strikeout of the night, tying his career high, done five times.
"I feel like that's the only thing I do lately," Fernandez said laughing. "I can't pass 14."
To Fernandez, 14 must seem like his lucky number, because three times this year he has reached that total. The hard-throwing right-hander also matched it on June 5 against the Mets and July 18 at Philadelphia.
Against the red-hot Dodgers, winners of five straight before Friday, Fernandez needed the strikeout as a weapon. He delivered, getting out of a first-and-third jam in the first inning by striking out Yasmani Grandal.
The Marlins needed Fernandez (14-8, 2.90 ERA) to step up, especially with Clayton Kershaw on the mound for Los Angeles.
"We all know that name, obviously," said Fernandez, who is 11-2 with a 1.77 ERA at Marlins Park this season. "We know who Kershaw is, we know how good he is. In games like this, you just want to go out there and compete and give everything you have. You know you're facing one of the best pitchers in baseball, one of the best lineups in baseball. But, you know your team believes in you and they expect you do to your job the right way."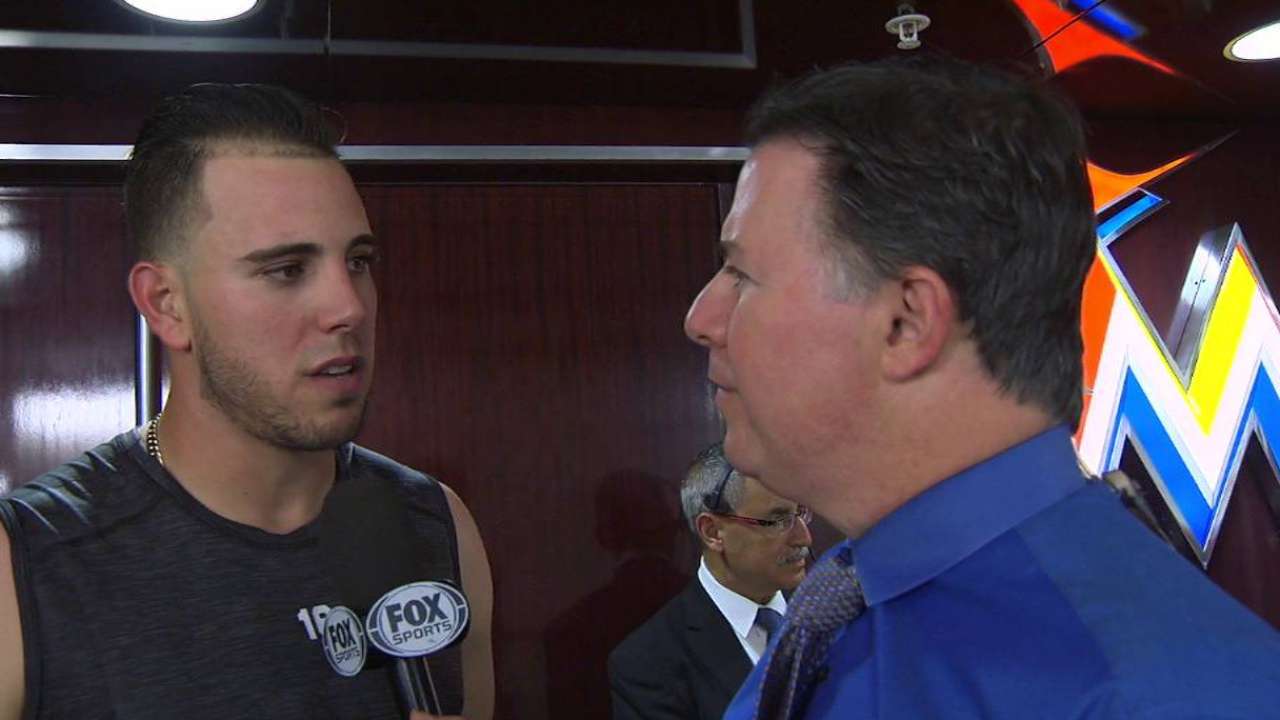 In the third, Fernandez struck out the side, and in the fourth, he fanned three, but he also allowed a double to Josh Reddick. In the seventh inning, with the Marlins ahead by four, Fernandez got Joc Pederson, Andrew Toles and Puig swinging.
"He used his changeup more tonight," manager Don Mattingly said. "I thought he pitched inside more tonight."
With time running out on the season, the Marlins are desperate for wins with 21 games left. They've got an uphill battle to reach the postseason, sitting five back of the Mets for the second National League Wild Card spot.
The Marlins have won two straight for the first time since taking three at the Pirates, Aug. 19-21.
"It's two in a row now," Fernandez said. "We're going to try to keep winning. Keep winning: That's the only thing we can worry about, winning ballgames. No matter what we do, just win the game."
Fernandez exited after seven shutout innings, scattering three hits and walking three. With Fernandez at 102 pitches, Mattingly wasn't taking any chances on his ace, who is at 167 1/3 innings on the season.
"We've been careful with him all year long," Mattingly said. "We have that plan not to get too far with him. We've kept him under seven innings. At that point, we trust our guys back there."
Fernandez felt strong and wanted to come back for the eighth.
"Velocity was there. Command was there. Stuff was there," Fernandez said. "I honestly wanted to go back out for the eighth. He didn't let me, but I kind of felt very strong. That's the time the work you put in pays off."
Joe Frisaro has covered the Marlins for MLB.com since 2002. He writes a blog, called The Fish Pond. Follow him on Twitter @JoeFrisaro and listen to his podcast. This story was not subject to the approval of Major League Baseball or its clubs.