Giants get creative for extra-inning relief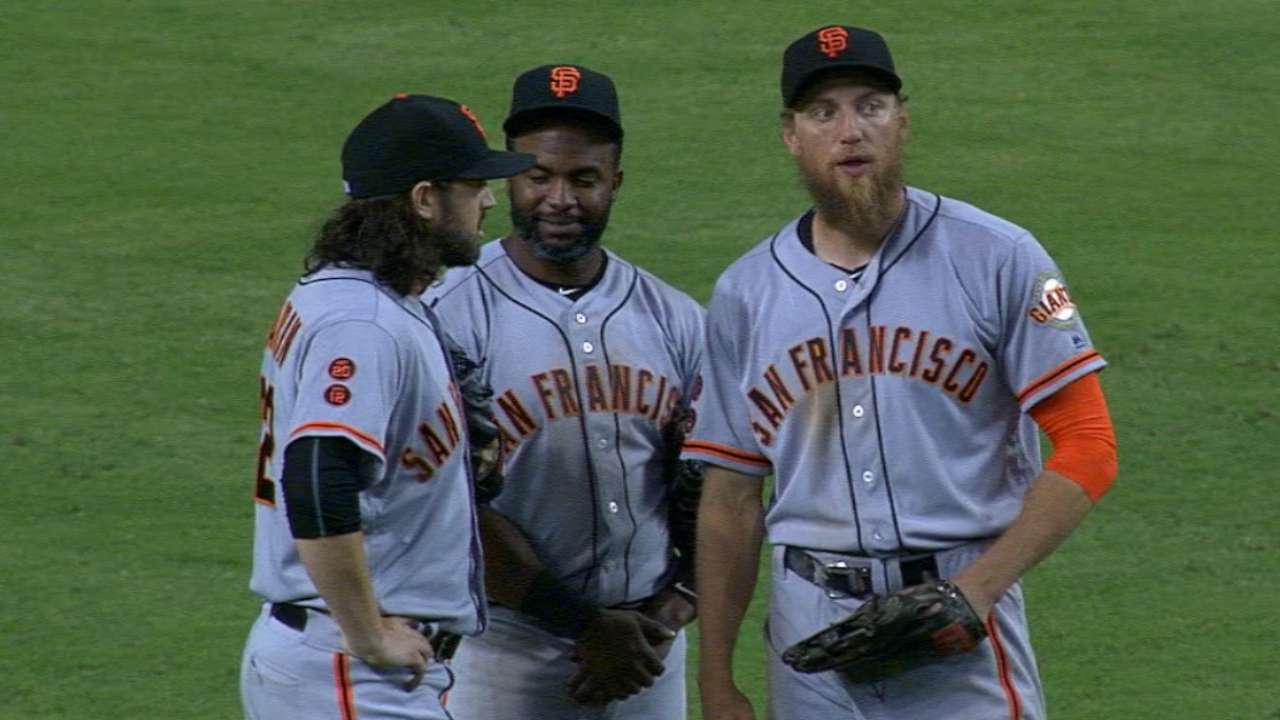 PHOENIX -- When Giants manager Bruce Bochy said before Friday night's game against the Arizona Diamondbacks that situations, not roles, would dictate how he would mix and match his use of relievers, he meant it.
Santiago Casilla will remain part of that mix, though the Giants' 7-6, 12-inning victory over Arizona included Casilla's eighth blown save of the season. But the game also featured Cory Gearrin's flip-flopping between pitching and playing outfield, enabling Bochy to keep the right-hander in the game to obtain optimal matchups.
Gearrin was informed by bullpen coach Mark Gardner as he warmed up that he might switch to left field to await a return to the mound while Bochy employed a lefty-against-lefty matchup. That's indeed what happened after Gearrin struck out Chris Owings to begin the 12th. Javier Lopez entered the game to face Arizona's Jake Lamb as Gearrin went to left.
Gearrin related that center fielder Denard Span and right fielder Hunter Pence asked him, "What are you doing out here?" When they told Gearrin to play Lamb straightaway, he asked them, "Where do I line up for that?"
Of course, all pitchers are somewhat familiar with the outfield, due to shagging fly balls during batting practice.
"Cory moves around pretty good, so I was comfortable with that," Bochy said.
After becoming the first Giants pitcher to play a position since Noah Lowry on June 8, 2007, against Oakland, Gearrin made the first pitcher-position player-pitcher switch since Keith Comstock on June 17, 1987, at Atlanta. Lopez walked Lamb, but Gearrin (with full-fledged outfielder Gorkys Hernandez now in left) recorded the final two outs to rescue the Giants, becoming the first player in the last 25 years to play the field and record a save in the same game. The Dodgers Roger McDowell was the last to complete the feat, doing so on Oct. 1, 1991.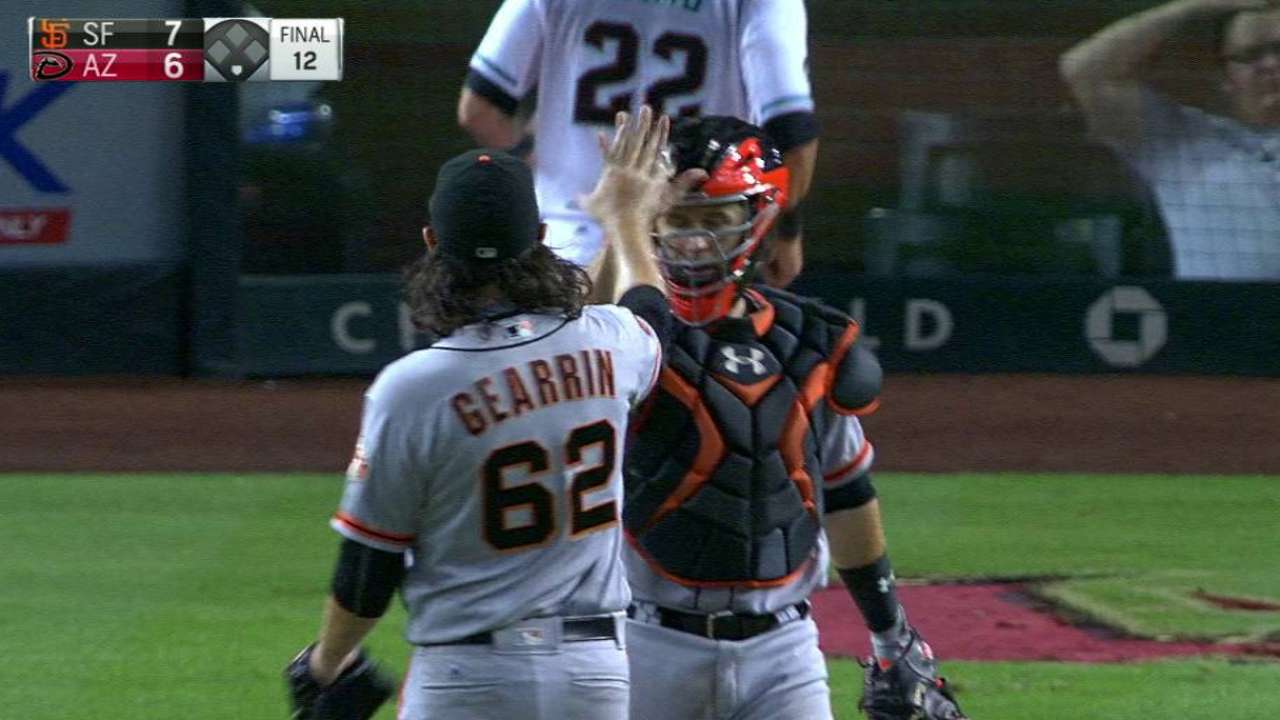 Casilla also had a save opportunity, but he yielded Lamb's one-out homer in the 10th that erased San Francisco's 6-5 lead. Lamb just happens to have four home runs in eight career at-bats against Casilla. Bochy reasoned that Casilla had good stuff, including a 96 mph fastball, and expressed hope that pitching with nobody on base would relax the embattled closer.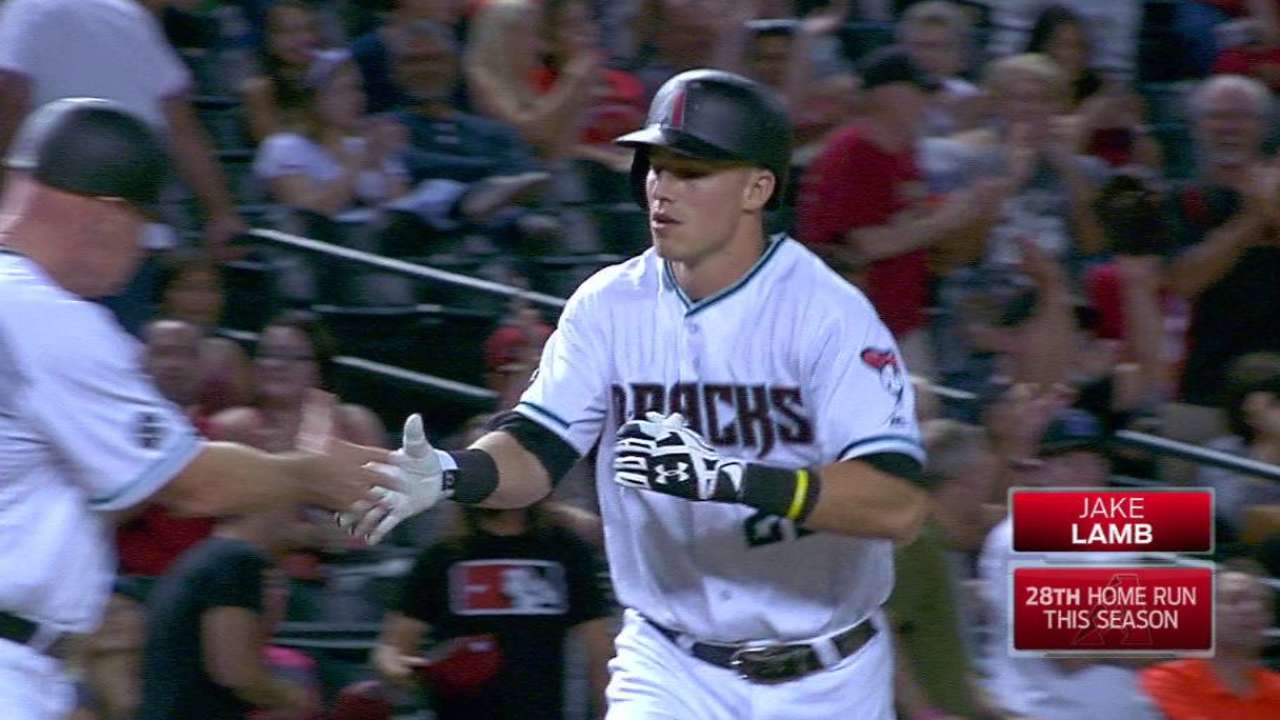 "You're hoping he makes good pitches to him," Bochy said.
Casilla didn't, causing his third blown save in his last 10 appearances.
"I don't know if you'll see [that matchup] again," Bochy admitted.
Earlier, Bochy said he had spoken extensively about the closer issue with members of the Giants' hierarchy, including executive vice president of baseball operations Brian Sabean and general manager Bobby Evans. Bochy indicated the issue remains open for discussion.
The Giants are hoping rookie right-hander Derek Law, who was being used in more pressurized situations before he strained his throwing elbow, will help bolster the bullpen when he's activated from the disabled list. Law, 4-2 with a 1.94 ERA and one save in 53 appearances, is eligible to leave the DL on Monday.
"He does give you more flexibility, to be honest," Bochy said of Law. Asked whether he thought Law could succeed at preserving ninth-inning leads after handling that chore in the seventh or eighth inning, Bochy said, "That's what you don't know. That's a great question. It's a different inning. It really is."
Chris Haft has covered the Giants since 2005, and for MLB.com since 2007. Follow him on Twitter at @sfgiantsbeat and listen to his podcast. This story was not subject to the approval of Major League Baseball or its clubs.