D-backs giving Owings a look as No. 2 hitter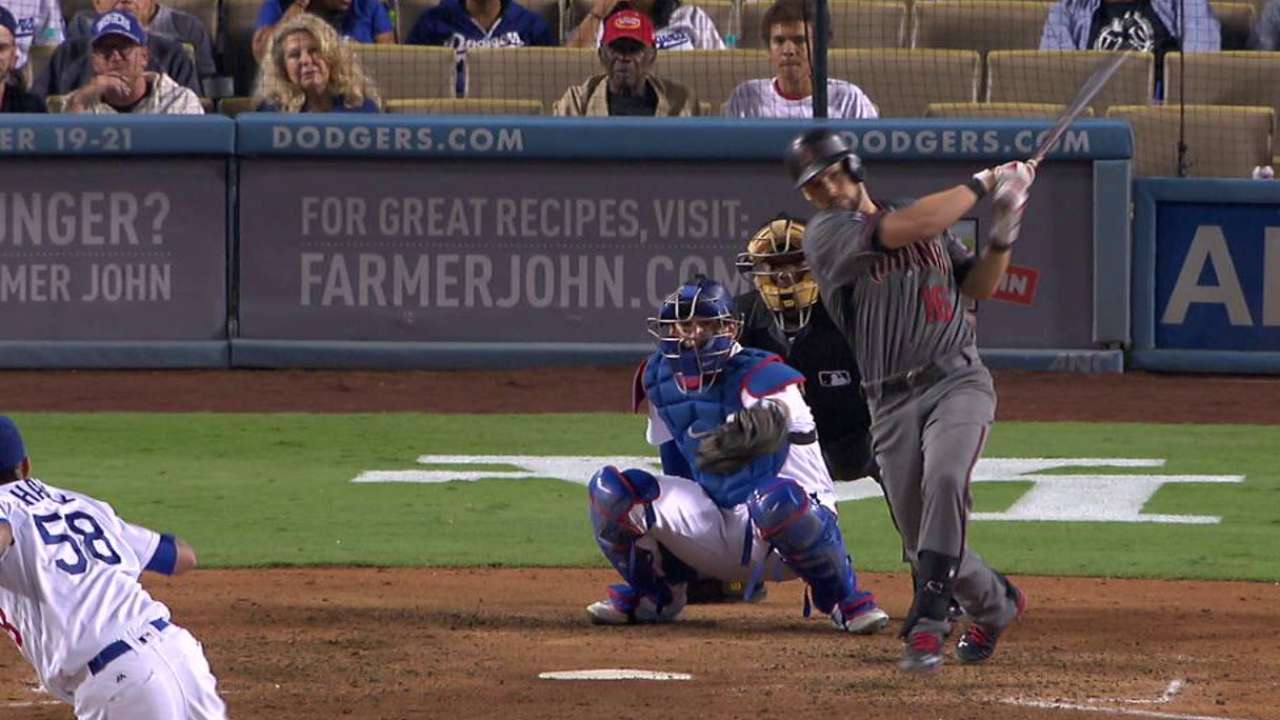 PHOENIX -- Chris Owings has done anything the D-backs have needed him to do this season. He's played infield, played outfield and batted in various spots throughout the order.
Right now, Arizona is rewarding Owings' strong season by putting him in the No. 2 hole, a spot typically held by one of a team's top hitters.
"That's something that we're going to look at for the rest of this year," D-backs manager Chip Hale said. "He had some big hits in L.A. to drive in some runs. It just adds another great athlete to the top of the order that can wreak some havoc on the pitching."
Owings is batting .289 in 97 games with a pair of homers, 20 doubles and nine triples. He has a hit in all seven games in September, including multiple hits in five of them. It's a big improvement from last season when Owings slashed .227/.264/.322 in 147 games.
The stat that has impressed Hale the most is strikeouts. Owings fanned 144 times in 515 at-bats in 2015. He has just 66 in 346 ABs this year.
"His improvement from last year to this year has been remarkable," Hale said.
So has his versatility. Owings competed for a role playing second base or shortstop all of Spring Training. But when A.J. Pollock fractured his elbow in an exhibition game April 1, Owings turned into the starting center fielder -- a position he had never played in his professional career.
"He took it right in stride," Hale said. "His attitude's been the same all year."
Owings has been the everyday shortstop since Nick Ahmed went on the DL in July and later underwent season-ending hip impingement surgery. Hale is nowhere near ready to start configuring where Owings and Ahmed, among others, will fit in next year's lineup -- and where in the field.
"I'm not going to say that Nick doesn't have a chance to play shortstop for us next year," Hale said. "Things happen over the winter, No. 1."
Jake Rill is a reporter for MLB.com based in Phoenix. This story was not subject to the approval of Major League Baseball or its clubs.