Weigel, Peterson take home top Minors honors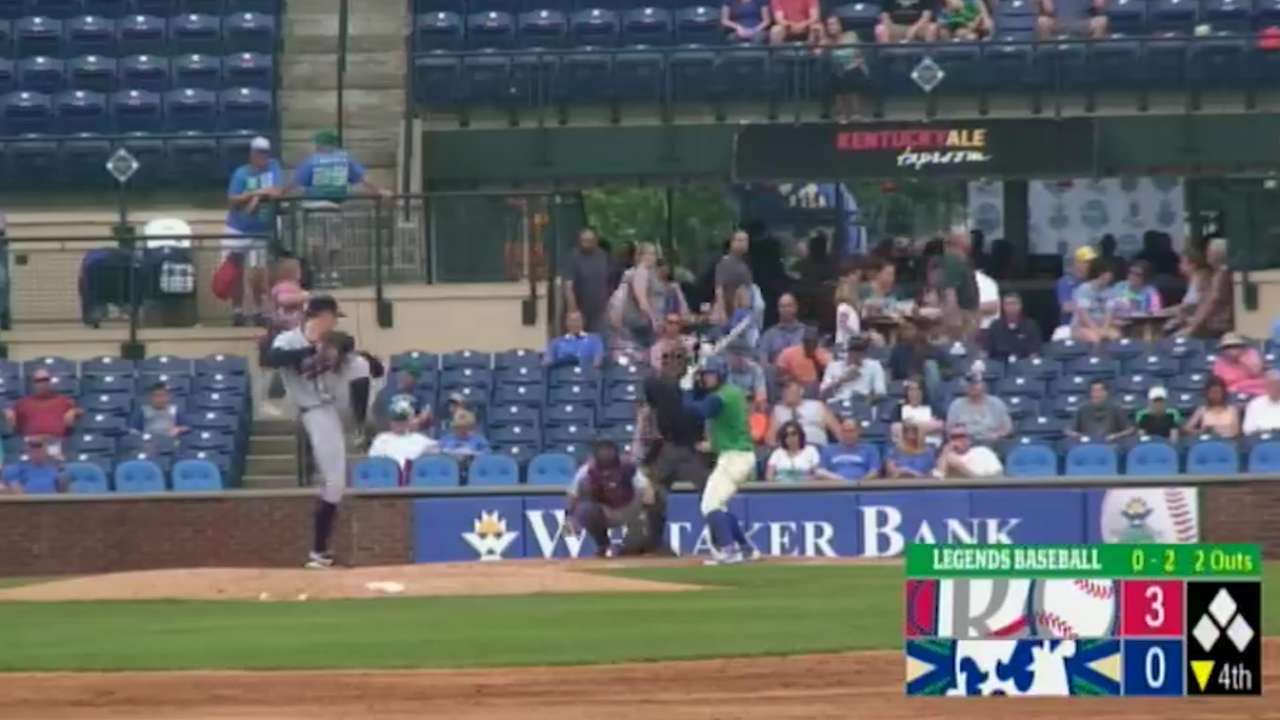 ATLANTA -- Almost two weeks after the Braves acquired reliever Chris Withrow from the Dodgers, the team selected his brother, Matt, with the 180th overall pick of the 2015 MLB Draft.
And on Friday night at Turner Field, they were reunited once again, as Atlanta held a pregame ceremony honoring their Minor League Pitchers and Players of the Year.
Right-hander Patrick Weigel, who has pitched with Class A Rome and and Double-A Mississippi this year, and Double-A outfielder Dustin Peterson received the organization's overall Pitcher and Player of the Year Awards. But with Mississippi playing in the Minor League playoffs, neither player attended the ceremony.
But among those who did make it to Turner Field on Friday was right-hander Rob Whalen, who earned Pitcher of the Year honors for Mississippi.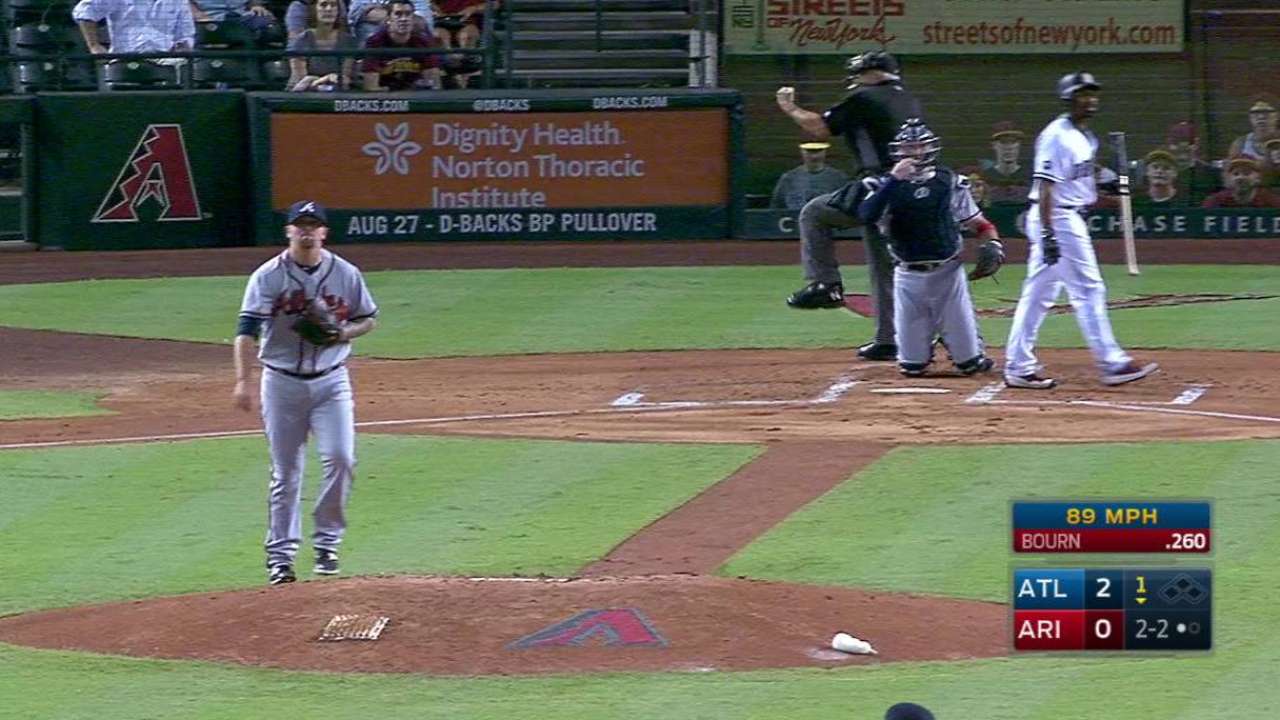 Coming off double knee surgery this past offseason, the 22-year-old posted a 7-5 record and a 2.49 ERA in Double-A before ultimately earning a promotion to Triple-A Gwinnett and then the big leagues.
Whalen made five starts for the Braves, going 1-2 with a 6.57 ERA before he was placed on the disabled list on Aug. 25 with shoulder fatigue. He finished with 144 2/3 innings for the year after never pitching as many as 100 in his previous three seasons.
And while Whalen rejoined his big league teammates for a short time on Friday, Matt Withrow had the chance to catch up with his brother before Atlanta's series opener vs. the Mets.
"Whenever I saw I got drafted by the Braves, it was a huge surprise," said Matt Withrow, who earned Pitcher of the Year honors for Class A Advanced Carolina. "I called my brother, and I think he was more excited than I was that we were going to get to kind of enjoy the baseball life together. It's been really cool for our family."
Peterson and Weigel join Austin Riley, the Player of the Year winner for Class A Rome, as Braves prospects who couldn't attend Friday's ceremony because of the Minor League playoffs, but who improved their standing within the organization this season.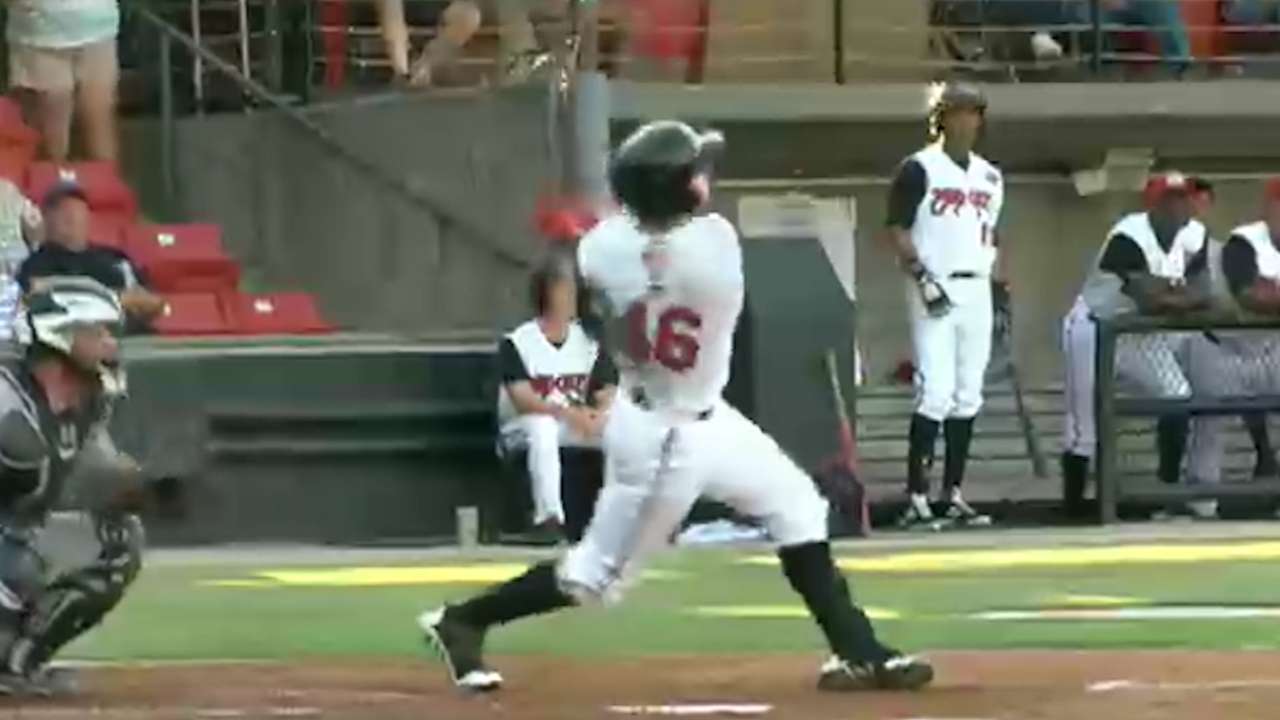 The 21-year-old Peterson caught the attention of scouts this year while batting .282 with 12 homers, 38 doubles and 88 RBIs. And after entering the season as Atlanta's No. 21 prospect according to MLBPipeline.com, he now sits at No. 18 as perhaps the player with the most power in the Braves' system.
A seventh-round pick in the 2015 MLB Draft, Weigel thrived in his first full Minor League season, registering a 10-4 record and a 2.51 ERA with Rome. The Braves' No. 28 prospect earned a promotion to Double-A on Aug. 20 and has only continued his success by going 1-2 with a 2.18 ERA.
Riley, the Braves, No. 13 prospect, meanwhile, bounced back from a rough first half of the season, in which he batted .252 with only three homers and 26 RBIs, to hit .289 with 17 homers and 54 RBIs in his final 66 games with Rome.
Triple-A Gwinnett
Pitcher: Rob Wooten
Player: Rio Ruiz
Double-A Mississippi
Pitcher: Whalen
Player: Peterson
Class A Advanced Carolina
Pitcher: Matt Withrow
Player: Keith Curcio
Class A Rome
Pitcher: Weigel
Player: Riley
Rookie Danville
Pitcher: Jhon Martinez
Player: Ramon Osuna
Rookie Gulf Coast League
Pitcher: Kyle Muller
Player: Anthony Concepcion
Dominican Summer League
Pitcher: Filyer Sanchez
Player: Raysheandall Michel
Pat James is a reporter for MLB.com based in Atlanta. This story was not subject to the approval of Major League Baseball or its clubs.