Anderson impresses as White Sox shortstop
Ventura says rookie looks like he belongs in Major Leagues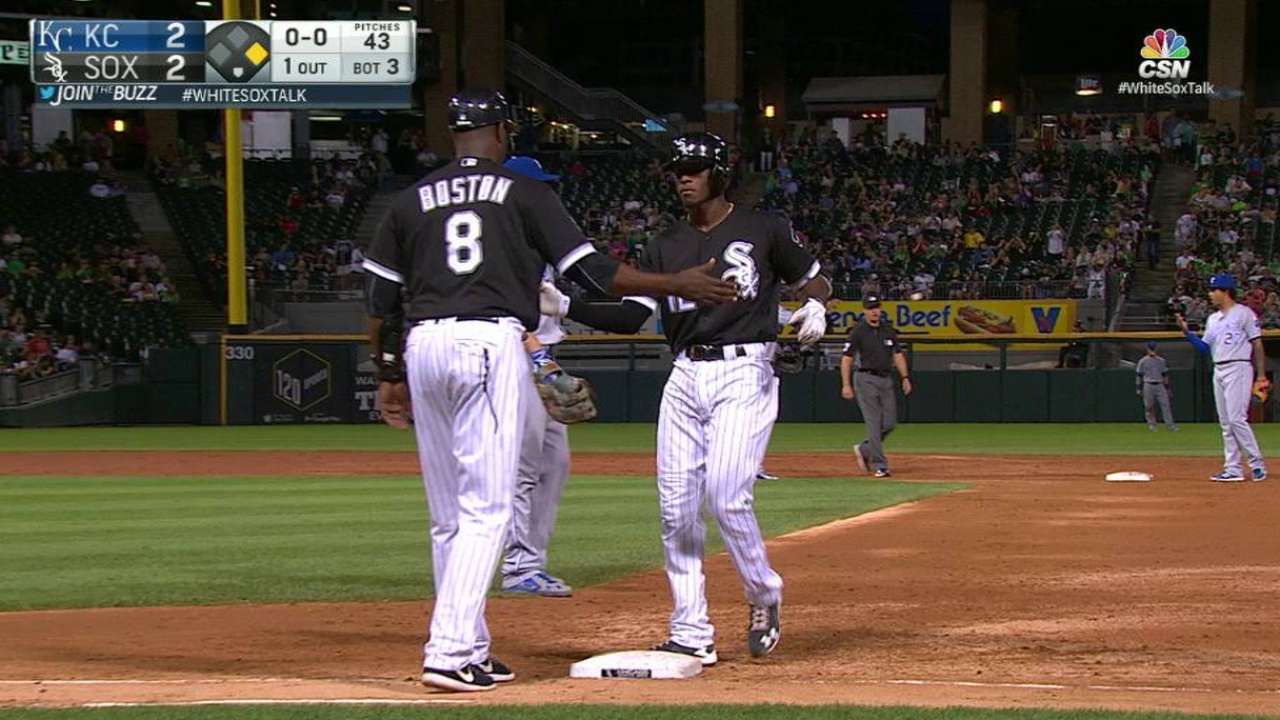 CHICAGO -- When the White Sox conclude what's been a disappointing season, the development of rookie shortstop Tim Anderson will be one of the biggest bright spots as they look forward.
Anderson still has areas to improve, of course, but overall, he's been a breath of fresh air. Since being recalled from Triple-A Charlotte and making his Major League debut on June 10, Anderson has cemented himself as the club's starting shortstop. He logged an RBI single and stole a base in Friday night's 7-2 win over the Royals.
"He deserves to be here," manager Robin Ventura said. "It's not as though we're just handing out time and seeing what's going on. We needed him when we brought him up."
Anderson's arrival coincided with veteran Jimmy Rollins being designated for assignment, which cleared the path to the Majors for the White Sox top prospect, according to MLBPipeline.com. There was no guarantee he'd stick in his first Major League stint, but Anderson has steadily proven he was ready for the promotion.
Anderson is playing every day, but he's no "September callup," who's just getting a shot to show what he can do. He's hitting at the top of the order, playing solid defense and learning on the fly.
"Sometimes you have kids that, you're coming up and September can be that time when guys come up, and you might want to take a look at them and see them play, but we needed Tim and he's performed, and that's the biggest thing," Ventura said. "He continues to find ways to improve."
Anderson is hitting .285 with seven home runs and 24 RBIs. He's only drawn eight walks, which is the main reason his on-base percentage is just .303, but his 28 extra-base hits help make up for it.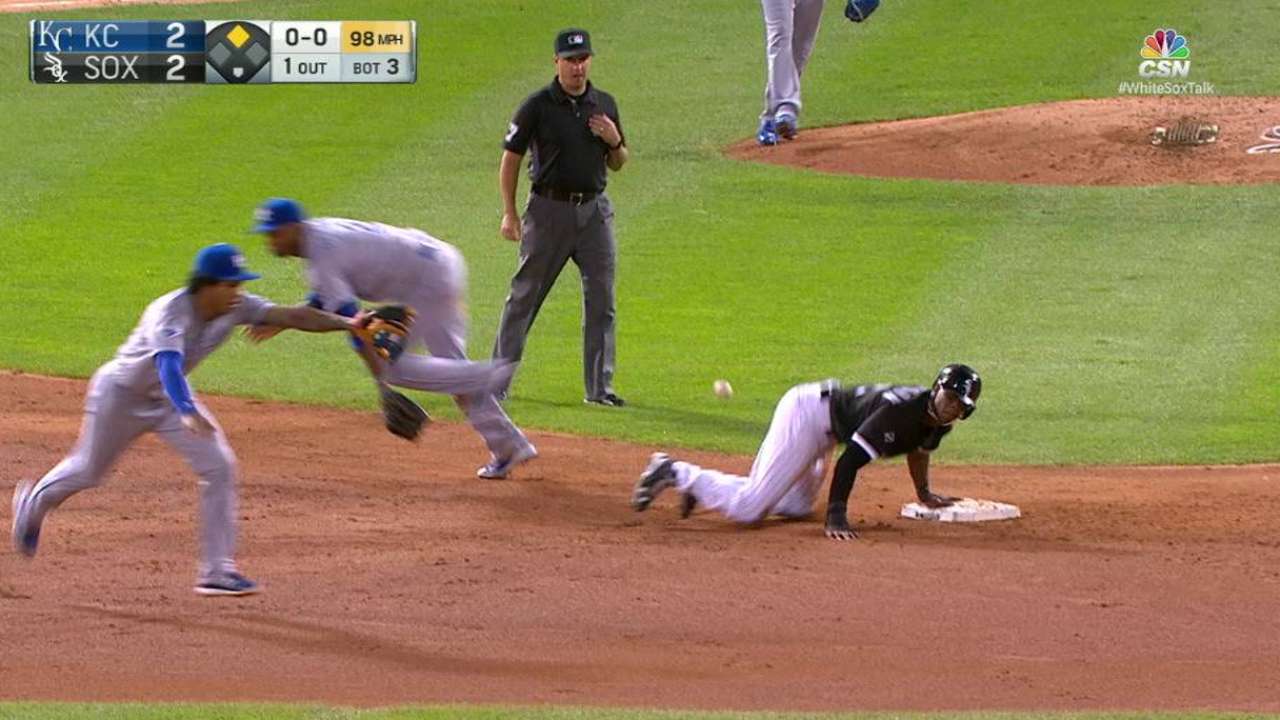 Aside from the numbers, Ventura said he's most impressed with Anderson's willingness to ask questions and absorb knowledge on all aspects of playing in the majors. He's also impressed at the adjustments Anderson is making at the plate now that opposing teams have gotten a chance to put together a solid scouting report on him.
"It's not just the numbers that are there, but it becomes important for how much time he's here, because he's starting to see teams two and three times, so they get an idea about him," Ventura said. "He has to make adjustments to what they're doing as well, and I think he's done a great job of understanding that and reacting to it."
Worth noting
• Ventura has also been impressed with designated hitter Justin Morneau, who went 1-for-4 with an RBI on Friday and is hitting .264 with five home runs and 11 doubles.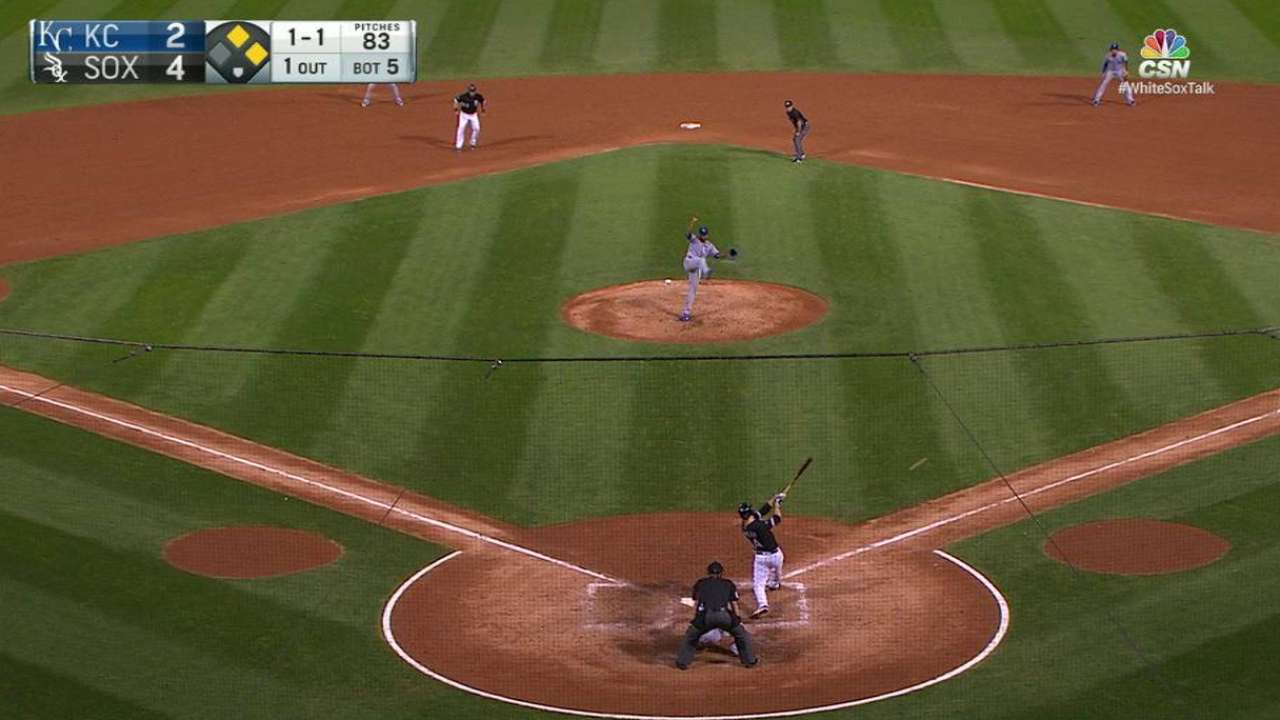 "What he goes through to get ready for a game, for how long he's played and still to have the passion to be able to come in here and put in the time and do it right, that's important," Ventura said. "He's got something left. He can play next year if he wants to. It's up to him, but he can play. Absolutely."
• Right-hander James Shields, who will start on Saturday, said he understands why White Sox fans have booed him, off and on, following the trade on June 4 that brought him to Chicago from San Diego. Shields struggled mightily in his first three starts following the trade, began to pitch well for a month and then struggled again.
Shields is 0-5 with a 12.07 ERA in his past seven starts, and experienced pain in his back during his last outing. He's been cleared to pitch after getting an MRI, but is still trying to figure out why he's been so ineffective.
"As a player it's frustrating, there's no doubt about it," Shields said. "But I know what I'm capable of doing. I know what I've done in my career, but the fans here in Chicago only have one taste of me and that's what I've done this year. Hopefully, I finish strong here and next year will be a different story."
Brian Hedger is a contributor to MLB.com based in Chicago. This story was not subject to the approval of Major League Baseball or its clubs.