Reds surging at plate, but still seeking runs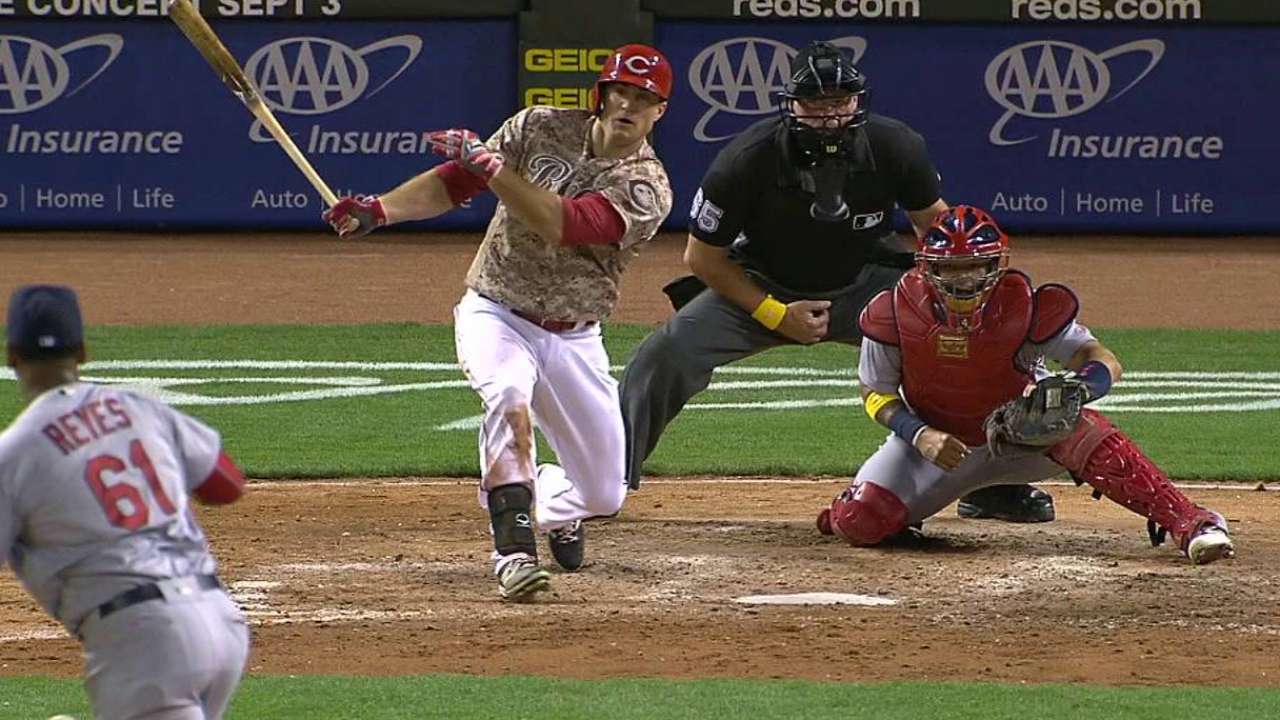 PITTSBURGH -- Since the Reds traded right fielder Jay Bruce to the Mets on Aug. 1, they have actually weathered the loss of one of their biggest run producers quite well. Cincinnati had its best month in runs scored, team batting, on-base percentage and slugging while playing two games under .500 for the month, at 13-15.
This month, the Reds are actually hitting better than last month, entering Friday with a .282 batting average compared to .276 in August and getting on base more (.362 OBP, up from .338). But they sure aren't driving anyone in. They entered with 21 runs scored over seven games (with nine runs in one game vs. the Cardinals on Sept. 3), including nine over a five-game losing streak while hitting one home run.
Although Bruce's production has nosedived in New York since the trade, has his departure finally caught up to the Reds? He had 25 homers and 80 RBIs this season for them, but Reds manager Bryan Price didn't believe he left a void.
"There is no doubt we miss Jay," Price said. "But we did continue to perform at a very high level after the trade and continued to win at a pretty nice clip there in August."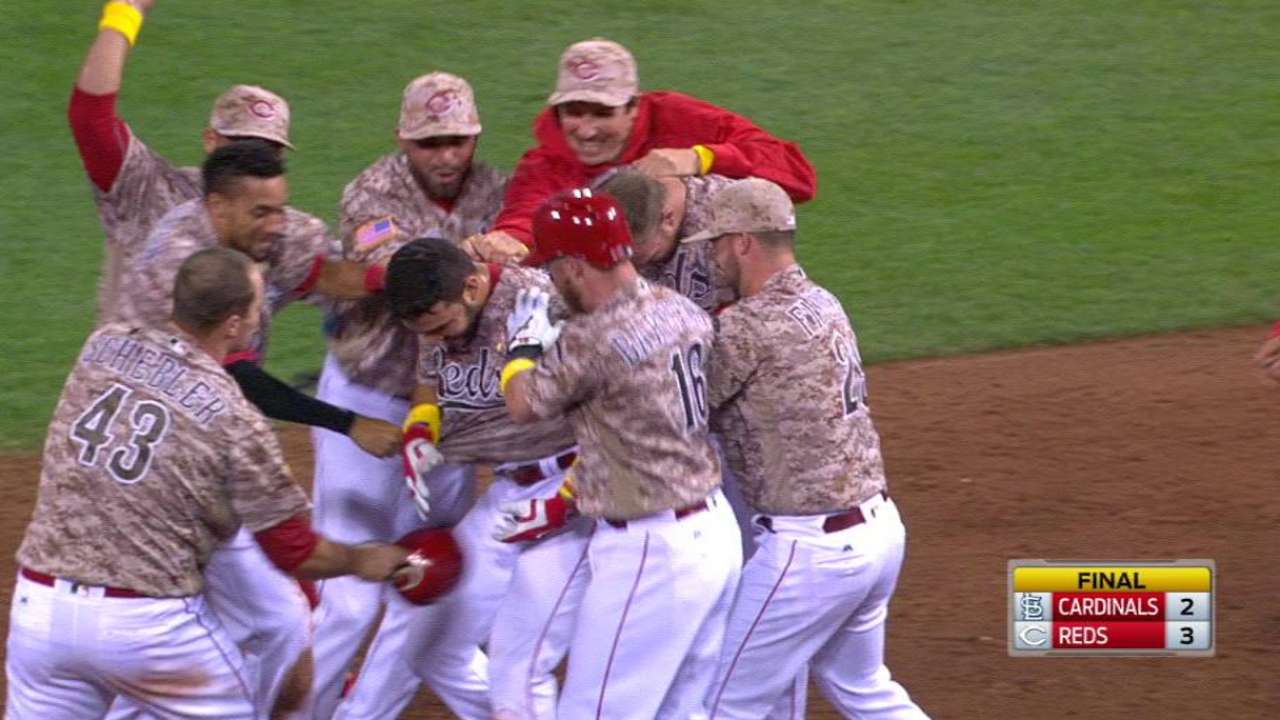 Price cited the cyclical nature of a long season and the fact that teams have ebbs and flows -- such as the Pirates, who lost eight in a row before winning their past two games, or the Mets, who were nearly dropped from contention before embarking on a scorching stretch.
What's perplexing for the Reds is that many of their hitters are in the midst of nice stretches. Bruce's replacement in right fielder, Scott Schebler, came in batting .350 over his last 23 games. Joey Votto has hit .408 since the All-Star break and Jose Peraza was hitting .455 over his previous 18 games. Brandon Phillips, Eugenio Suarez and Tucker Barnhart have had strong second halves of the season as well. However, Votto has one extra-base hit and two RBIs this month, and All-Star Adam Duvall has seen his production dip in the second half.
"We're certainly not a better team without Jay Bruce or some of the players that have moved on over the last year," Price said. "That being said, when you look at the development of a guy like Peraza, or Schebler or Duvall and Suarez, who has had a much better second half than first half and is doing a better job defensively. Tucker Barnhart is looking like he could be a five-out-of-seven [day] type of catcher, basically an everyday catcher from what he's provided us, not just defensively but offensively.
"There are some really good things that have happened that, unfortunately, aren't translatable in wins and losses."
Mark Sheldon has covered the Reds for MLB.com since 2006, and previously covered the Twins from 2001-05. Follow him on Twitter @m_sheldon and Facebook and listen to his podcast. This story was not subject to the approval of Major League Baseball or its clubs.