De Leon, Urias to start series at Yankee Stadium
Kazmir's recurring injury keeps rookies in rotation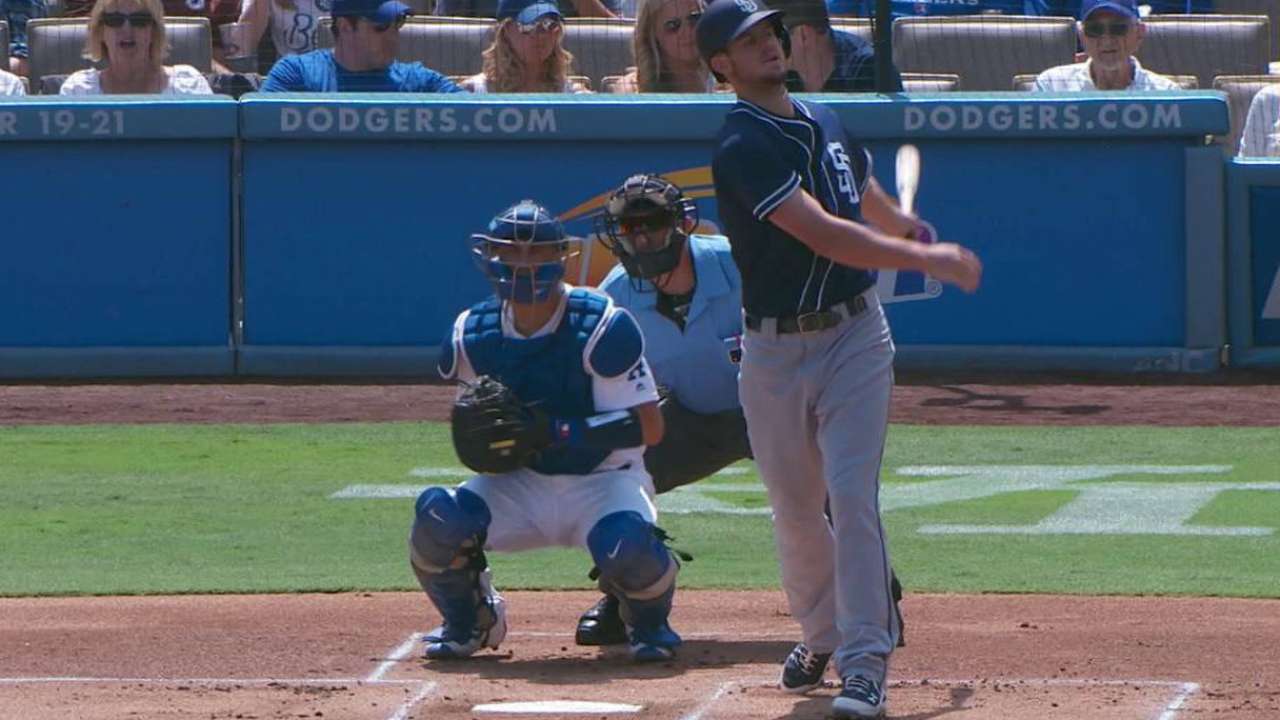 MIAMI -- Manager Dave Roberts announced on Friday that rookie pitchers Jose De Leon and Julio Urias will start for the Dodgers on Monday and Tuesday, respectively, at Yankee Stadium, followed by Clayton Kershaw on Wednesday.
Roberts on Friday acknowledged that his rotation has basically been a day-to-day decision because of injuries and rookie pitch limits.
Now, with Scott Kazmir undergoing a bone scan on his thoracic region on Friday for a recurring injury that terminated a rehab start on Wednesday, De Leon's winning debut on Sunday was enough to earn another start. Even before knowing the test results, Roberts does not expect a start any time soon by Kazmir, who is 10-6 with a 4.59 ERA and second on the staff with 25 starts.
"To come out of a game after X number of pitches, it's going to take some time to get back," Roberts said. "It's a couple weeks to ramp back up after a shutdown period."
Meanwhile, the club delayed Urias' move to the bullpen one more start. The 20-year-old southpaw, who had never pitched more than 87 2/3 innings in a season, is up to 113 1/3 combined frames this year between Los Angeles and Triple-A Oklahoma City. The Dodgers have been trying to throttle back Urias to protect his arm, but he has also been one of their most effective starters in the second half.
Kershaw's start against the Yankees is contingent on how he feels coming out of his Friday night return from the disabled list. But Roberts said Kershaw wants to remain on a five-day cycle, even while returning from a herniated disk in his lower back.
Starters Rich Hill and Kenta Maeda follow Kershaw against the Marlins.
Worth noting
To make room for the activation of Kershaw, the Dodgers recalled pitcher Carlos Frias from Oklahoma City and placed him on the 60-day disabled list. Frias is the 28th Dodger to be placed on the DL this year, which the club said surpasses the 2012 Red Sox for the most by a team since 1987.
Ken Gurnick has covered the Dodgers for MLB.com since 2001. This story was not subject to the approval of Major League Baseball or its clubs.