After final bullpen session, Tillman ready to return
Right-hander set to come off DL to start Sunday vs. Detroit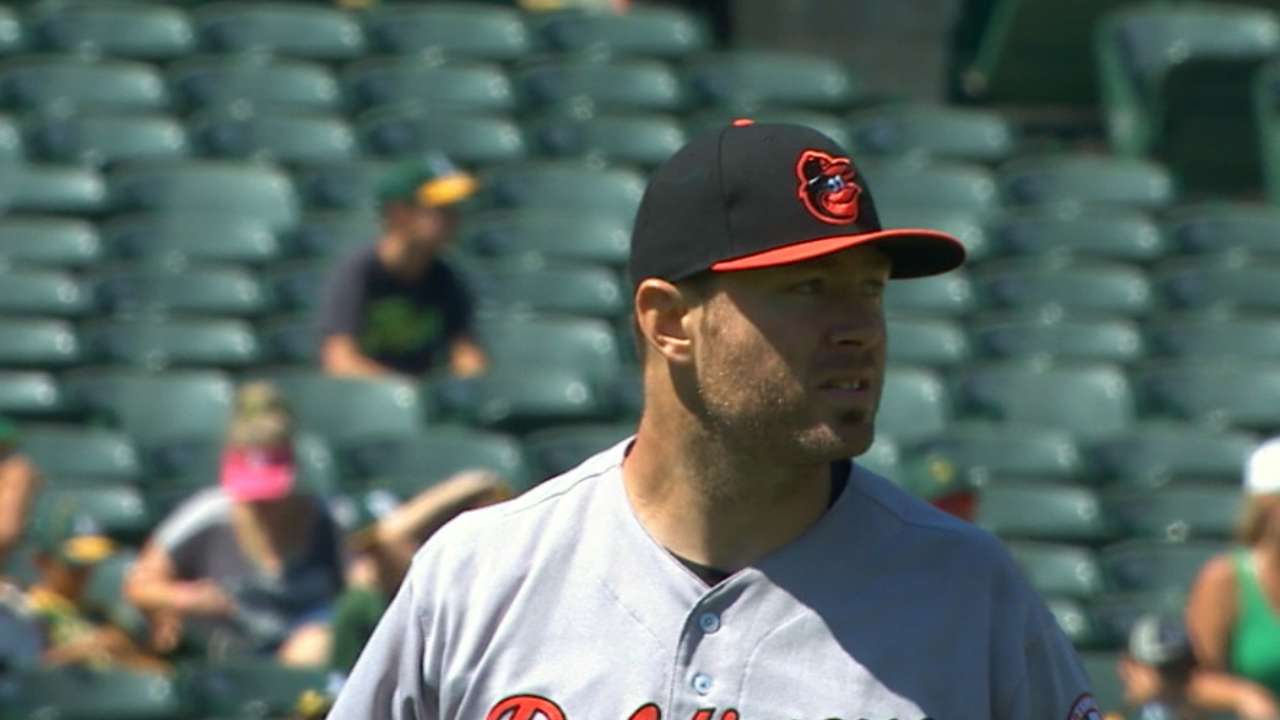 DETROIT -- Orioles right-hander Chris Tillman is set to return from the 15-day DL Sunday in Detroit.
Tillman, who has not pitched since Aug. 20 with right shoulder bursitis, said he is feeling better and he will be ready to go in Detroit, though there may still be a little rust left to shake off after three weeks out of the rotation.
"I'm sure there will be [rust], but that's what we've been working on with bullpens," Tillman said. "We've had two or three bullpens and we had time to work on it. And that was go out, feel good, and pitch."
Another light bullpen session in Detroit on Friday has Tillman (15-5, 3.76 ERA) and manager Buck Showalter feeling good about his return.
Tillman had been battling shoulder discomfort leading up to his last start, even missing his spot in the rotation in mid-August. He allowed six runs in two innings against the Astros in his last outing before heading to the DL. After that start, he initially said his shoulder felt fine and cited his lack of command as his biggest issue against the Astros.
With Tillman's return comes his veteran presence, which Showalter said is certainly a plus, but at this point in the season, he cares more about results.
"We like to have that back, but at this time of the year, it's about who can help you pitch better," Showalter said. "And that's usually the teams that will be playing in October."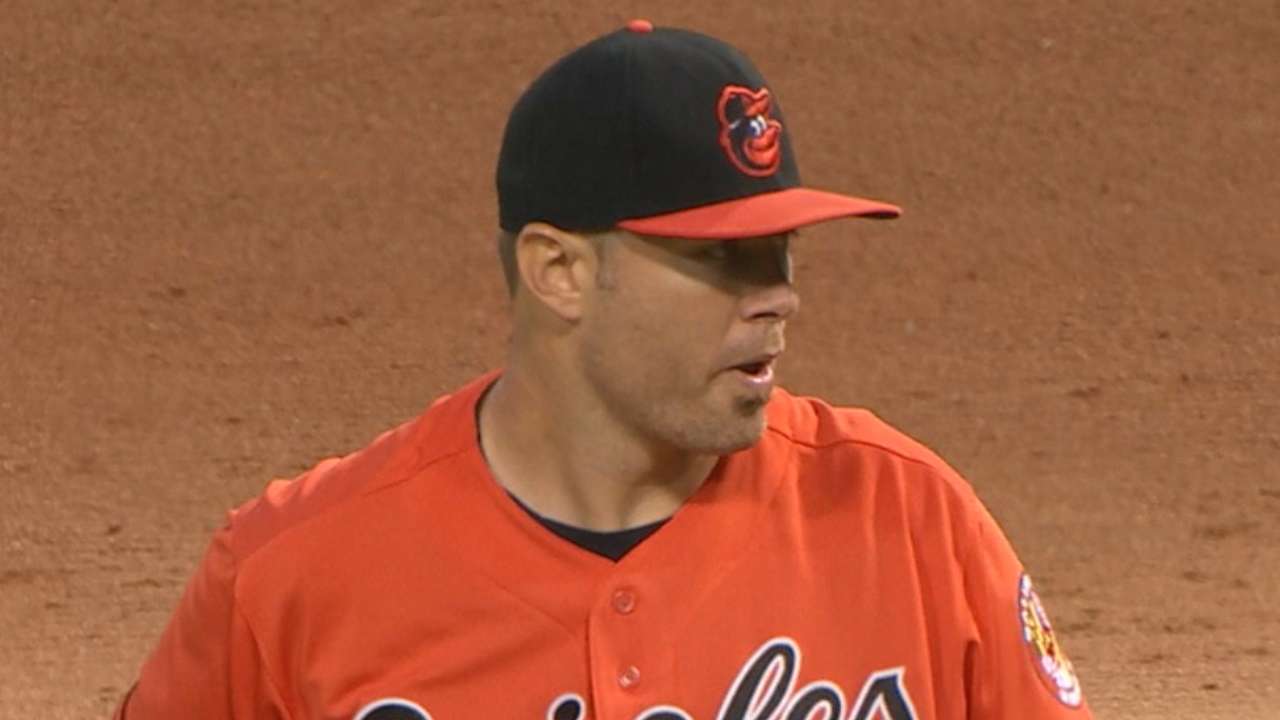 Tillman's start Sunday will come in the finale of a series with Detroit that has American League Wild Card implications, but Tillman doesn't think that changes his mentality, or the team's, for that matter.
"The mentality the whole year has been to go out and win every game that we can," Tillman said. "We've got to play good baseball and we've been doing that lately. We've got to give the team a chance to win every time we go out."
Worth noting
• First baseman Chris Davis returned to the lineup on Friday after leaving Tuesday's game at Tampa Bay with a sore left hand and getting a day of rest Wednesday. Davis went 0-for-3 in a 4-3 loss to the Tigers.
Davis has been battling a sore hand since April and said that some days it hurts and some days it hurts worse. Showalter said that while Davis' injury battle may be a little more public, many players have similar problems throughout the course of a season.
"I don't think people realize the aches and pains these guys play with seven days a week," Showalter said.
Kyle Beery is a reporter for MLB.com based in Detroit. This story was not subject to the approval of Major League Baseball or its clubs.