Red Sox, Jays continue AL East clash on MLB.TV
Scherzer goes for Nats; Tigers, O's meet in battle of Wild Card hopefuls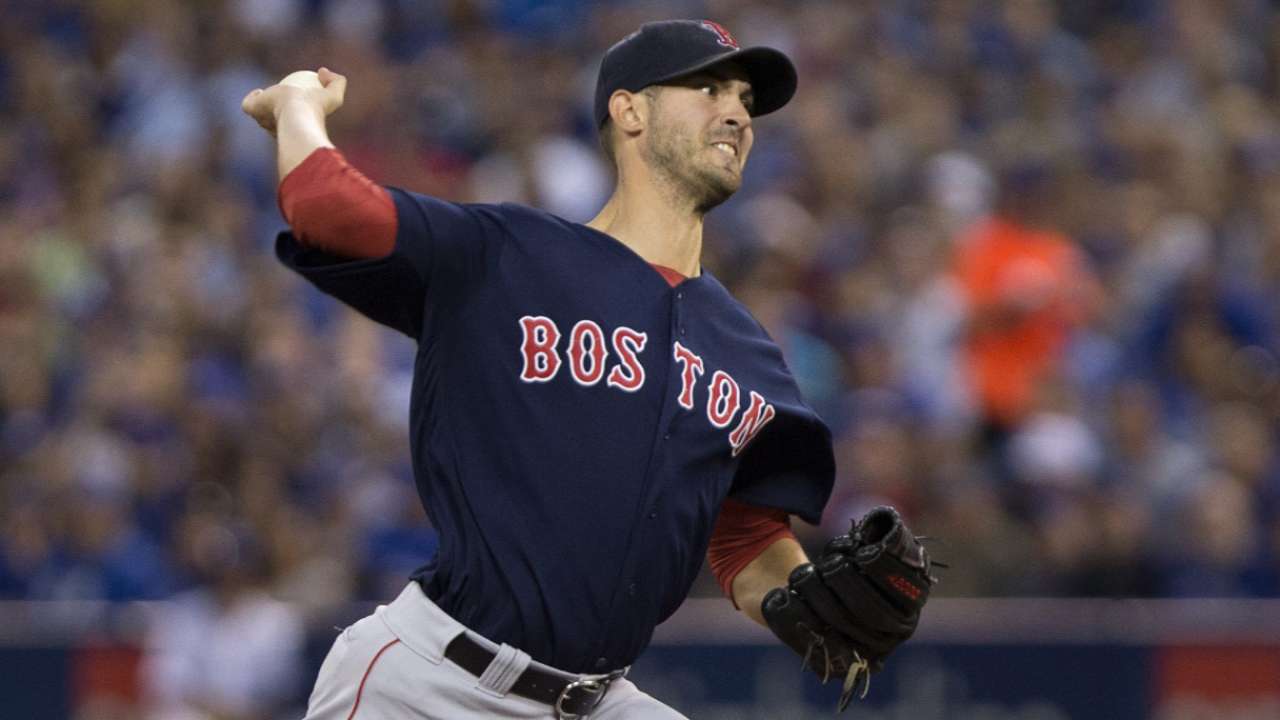 The tightest pennant race in baseball is on display this weekend as the Red Sox and Blue Jays battle for control of the American League East in Toronto.
Boston, Toronto and Baltimore have each claimed possession of first place in the division throughout the year, and the race remains as close as ever heading into the final weeks of the regular season. While only one can emerge with the division crown, it may not be the end for the runners-up. All three teams, as well as the Yankees, are firmly in the mix for the AL's one-game playoff.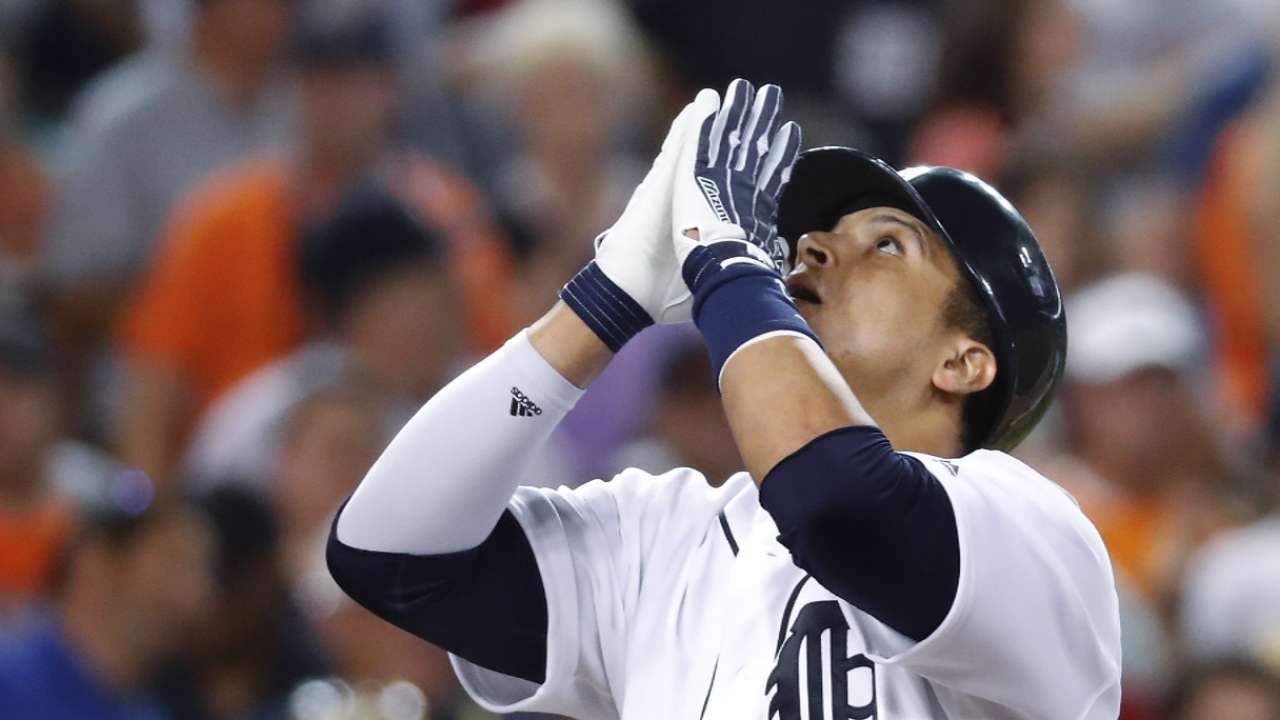 This AL East clash is just one of several intriguing matchups highlighting today's MLB.TV schedule, which also includes a meeting of Wild Card hopefuls in Detroit and a start by the Nationals' Max Scherzer.
MLB.TV Premium is only $20.16 for the rest of the 2016 stretch run. This package has the best value and provides access to more than 400 devices and a free subscription to the MLB.com At Bat Premium app (a $19.99 value). It offers the best picture quality ever -- a new 60 frames per second -- for supported devices.
Here's what to watch for throughout the day (all times ET):
AL East up for grabs: BOS@TOR, 1:05 p.m.
Eduardo Rodriguez was four outs from history in his last start when a replay review awarded the A's their first hit off the Red Sox lefty. That play broke up Rodriguez's no-hit bid, which would have been Boston's first since Jon Lester's gem in 2008. Rodriguez will look to carry that momentum into today's matchup with the division rival Blue Jays in the midst of a heated pennant race.
"In the bigger picture, Eddy's start [Sunday] is extremely important to us as we continue to build out this rotation over the final three to four weeks here," Red Sox manager John Farrell said after the game.
For the Blue Jays, left-hander J.A. Happ will toe the rubber. Happ, who rejoined the Blue Jays in the offseason, is enjoying one of the best seasons of his career. The 33-year-old owns a 3.34 ERA through 27 starts in 2016. His 1.181 WHIP and 17 wins are each personal bests, and he's on pace to set a career high for strikeouts and innings pitched.
Stat that matters: Opponents are hitting just .238 against Happ with runners in scoring position this season. That's good for third among all qualified starting pitchers.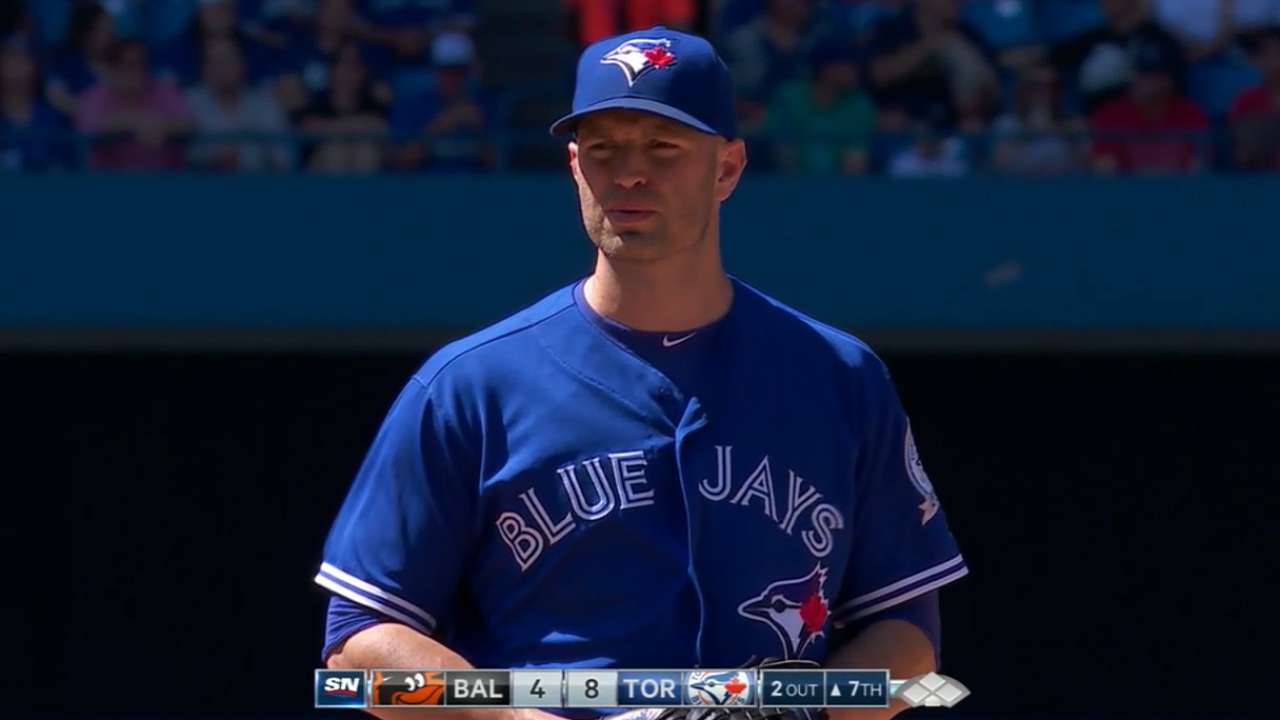 Phillies look to solve Scherzer: PHI@WSH, 7:05 p.m.
It seems every time Scherzer takes the mound, he has the potential for a historic outing. The Washington right-hander has repeatedly flirted with a no-hitter or dazzled with double-digit strikeout performances, of which he has 12 this year, the most in the Majors and in Nationals history.
"I think when he goes out there, we're pretty pumped," Bryce Harper said. "Being able to see him do what he does every five days, he has an opportunity to go out there and throw a perfect game or a no-no."
Even when he's not quite his dominant self, Scherzer is still a tough assignment for opposing hitters. His last time out, Scherzer started slowly, recording just one swing-and-miss against the first seven batters he faced before settling in to earn his 16th victory.
The Phillies will have to contend with the National League Cy Young Award candidate, who held them hitless until the sixth inning on Aug. 30, when they take on Washington today in the third game of a four-game set. Philadelphia will counter right-hander Jerad Eickhoff, who has logged six innings in five of his last six outings. Eickhoff enters the game having turned in three consecutive quality starts.
Stat that matters: Scherzer has carried a no-hitter into the sixth inning in nearly 15 percent (9-of-62) of his starts since signing with the Nationals prior to the 2015 season.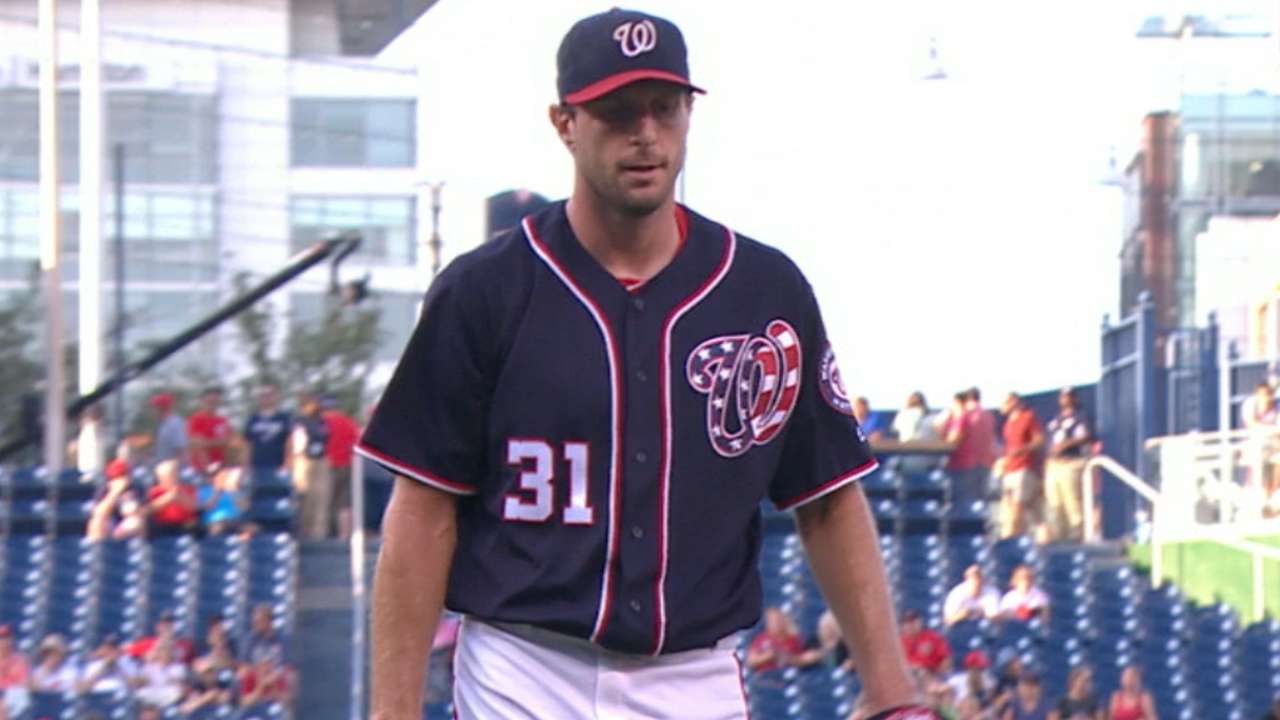 Zimmermann rejoins Tigers for crucial series: BAL@DET, 7:10 p.m.
Jordan Zimmermann will return to action for Detroit, coming off his third stint on the disabled list to face the Orioles. Zimmermann is making his first start since Aug. 4 after being sidelined with neck pain for the second time this season. This is a pivotal series for both teams, who are in direct competition in a crowded AL Wild Card field.
"It's probably a little ironic that we're facing Baltimore in September, out of division -- or fortuitous, depending on your outlook," Tigers manager Brad Ausmus said. "But it's an important series. Both teams are trying to clinch a playoff spot, and they're essentially fighting for the same ones right now."
Ubaldo Jimenez will start for the Orioles, coming off a complete-game win over the Rays, his first nine-inning effort since June 1, 2011. Jimenez has taken full advantage of Chris Tillman's absence due to injury by tossing three quality starts since rejoining the O's rotation.
Stat that matters: Opposing hitters are batting just .053 (3-for-57) against Jimenez on the first pitch of at-bats, which ranks first among all qualifiers.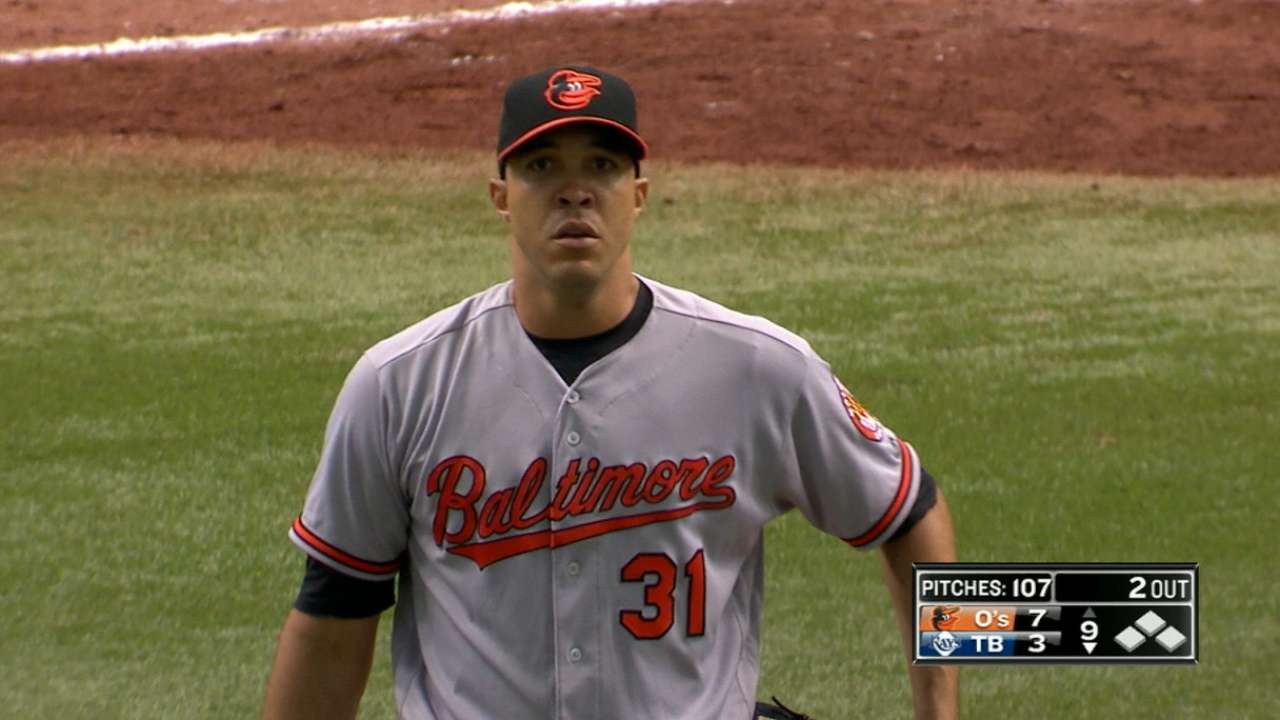 MLB.TV Premium subscribers get the Mosaic View -- split screen or quad, available on PC or Mac only. That always comes in handy, especially when scoreboard-watching looms. MLB.TV Premium and MLB.TV Single Team subscribers both enjoy HD and both will get real-time highlights and player stats automatically loaded moments after they occur (only for the game you are watching with MLB.TV Single Team, and for all games with MLB.TV Premium).
Chad Thornburg is a reporter for MLB.com. This story was not subject to the approval of Major League Baseball or its clubs.