Phillies announce Paul Owens Award winners
Hoskins, Cozens named top position players, Lively top pitcher
WASHINGTON -- Dylan Cozens and Rhys Hoskins had two of the best seasons in Minor League baseball this year.
So the Phillies on Friday announced both Double-A Reading sluggers earned the organization's Paul Owens Award for its top position players. It is the third time two players won the Paul Owens Award in the same season, and first since 1997, when Jimmy Rollins and Jeff Key won it.
Triple-A Lehigh Valley right-hander Ben Lively earned the Paul Owens Award as the organization's top pitcher.
Cozens, 22, hit .276 with 38 doubles, three triples, 40 home runs, 125 RBIs, 61 walks, 21 stolen bases, 106 runs scored and a .591 slugging percentage. He led the Minors in home runs, RBIs, extra-base hits (81) and total bases (308). Cozens, who the Phillies selected in the second round of the 2012 Draft, set the Reading single-season home run record and is just the second Phillies' Minor Leaguer since 1963 to hit 40 or more homers in a season. Ryan Howard hit 46 in 2004.
The outfielder also earned the Eastern League MVP Award and earned a spot on the MLB Futures Game roster.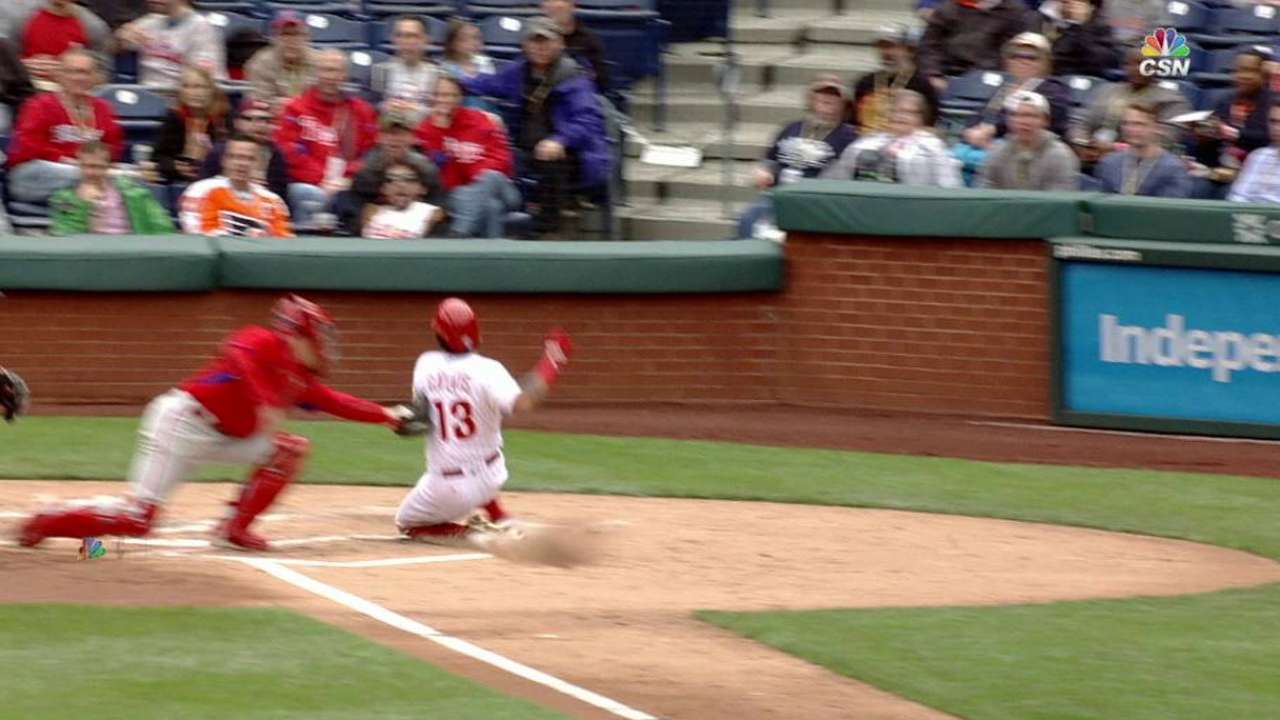 Hoskins, 23, hit .281 with 26 doubles, 38 home runs, 116 RBIs, 71 walks, eight stolen bases, 95 runs and a .566 slugging percentage. He had three multi-homer games and seven games with four or more RBIs. Hoskins ranked second in the Minor Leagues in home runs, third in RBIs and total bases (282) and tied for ninth in extra-base hits (65) and runs.
The Phillies selected the first baseman in the fifth round of the 2014 Draft.
"The hardest thing to develop is power, and the hardest thing to find is a run-producing bat," Phillies player development director Joe Jordan said in a statement. "We feel like both of these guys are going to be that. It has been a fantastic experience to watch them, and the reward was seeing them develop as players. We couldn't have drawn it up any better. I think both of them should be a bright part of our future."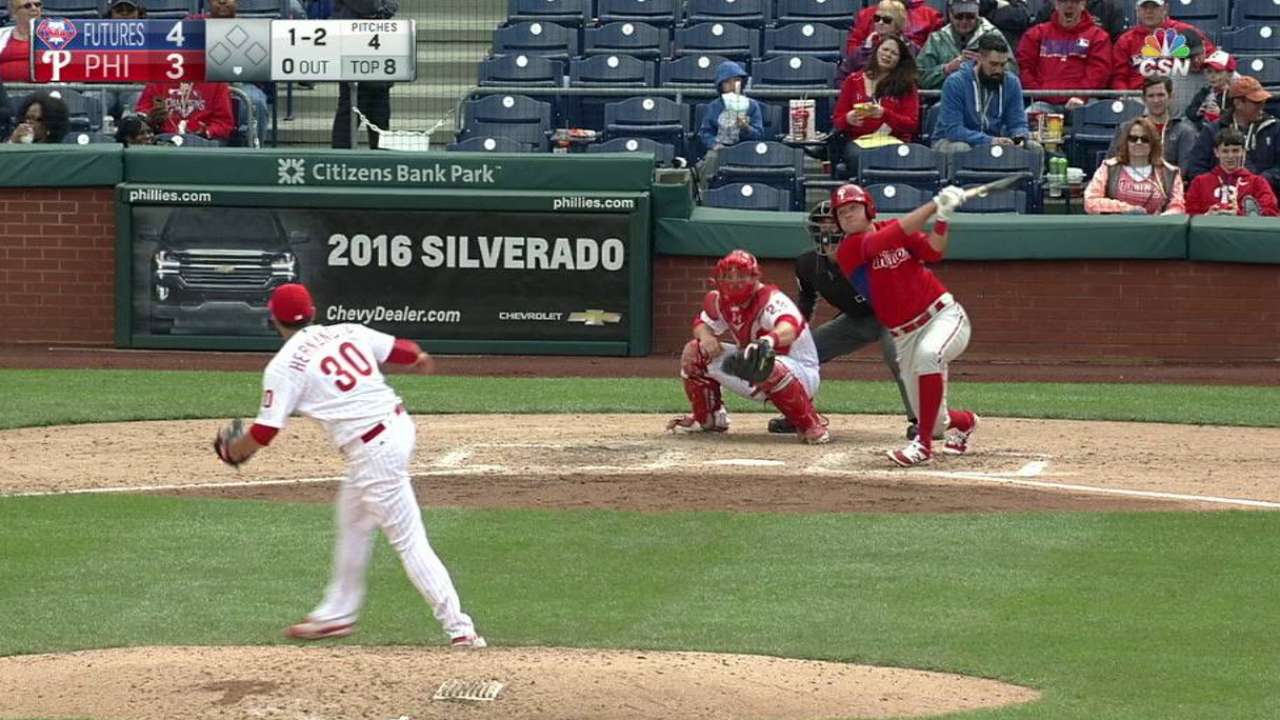 Lively, 24, went a combined 18-5 with a 2.69 ERA, 0.94 WHIP (42 walks, 118 hits), 139 strikeouts and a .192 opponents' batting average in 170 2/3 innings with Reading and Lehigh Valley. He is the first Minor Leaguer to win 18 games in a season since Colorado's Jhoulys Chacin in 2008. Lively led the International League in WHIP and opponents' batting average and finished second in ERA.
Lively, who won Reds' Minor League Player of the Year in 2014, was acquired from Cincinnati in a trade for Marlon Byrd in Dec. '14.
"Ben opened himself up in Spring Training and said, 'I've got to do what I can to get better,' and he has taken a huge step forward," Jordan said. "His delivery is sound and he is a big, strong guy that lives at the bottom of the strike zone. We saw this summer what he has a chance to be."
Todd Zolecki has covered the Phillies since 2003, and for MLB.com since 2009. Read his Phillies blog The Zo Zone, follow him on Twitter and listen to his podcast. This story was not subject to the approval of Major League Baseball or its clubs.