Normally stout defense has off night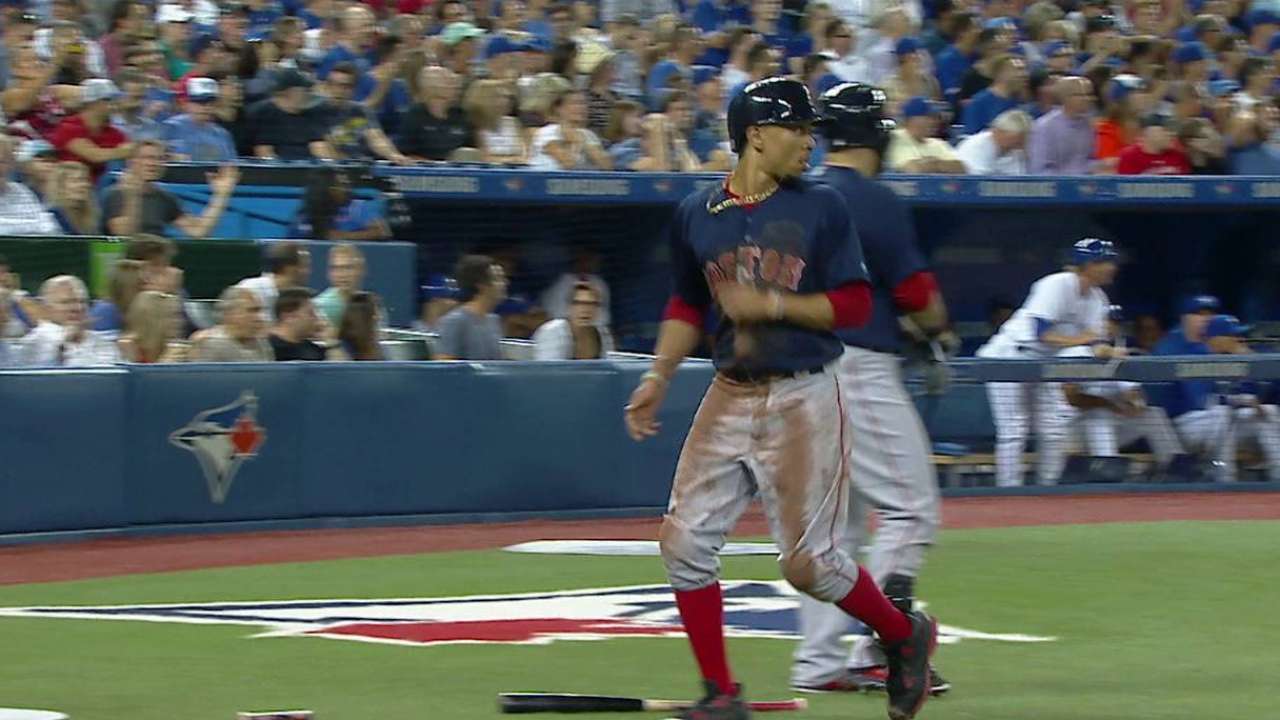 TORONTO -- The Blue Jays have one of the better defensive teams in the American League, but they picked a really bad time to have an off night at the ballpark.
Toronto committed a pair of errors and made several other miscues in a 13-3 loss to the first-place Red Sox on Friday night. Typically, the Blue Jays are taking hits away from their opponents, but in the series opener, they were giving them out for free.
Left fielder Melvin Upton Jr. had several misplays in left. Devon Travis committed an error, Dioner Navarro was charged with a passed ball and Michael Saunders had a ball bounce over his head in right field. Those were just a few examples of what all in all was a night to forget.
"You don't like it, no doubt about it," said Blue Jays manager John Gibbons, whose team has lost four straight. "It's uncharacteristic of us, so we'll move on and play the game tomorrow. You really can't dwell on that. We haven't necessarily been playing good baseball over the last week, but I like these guys. They got us to this point and I think they'll continue to do that."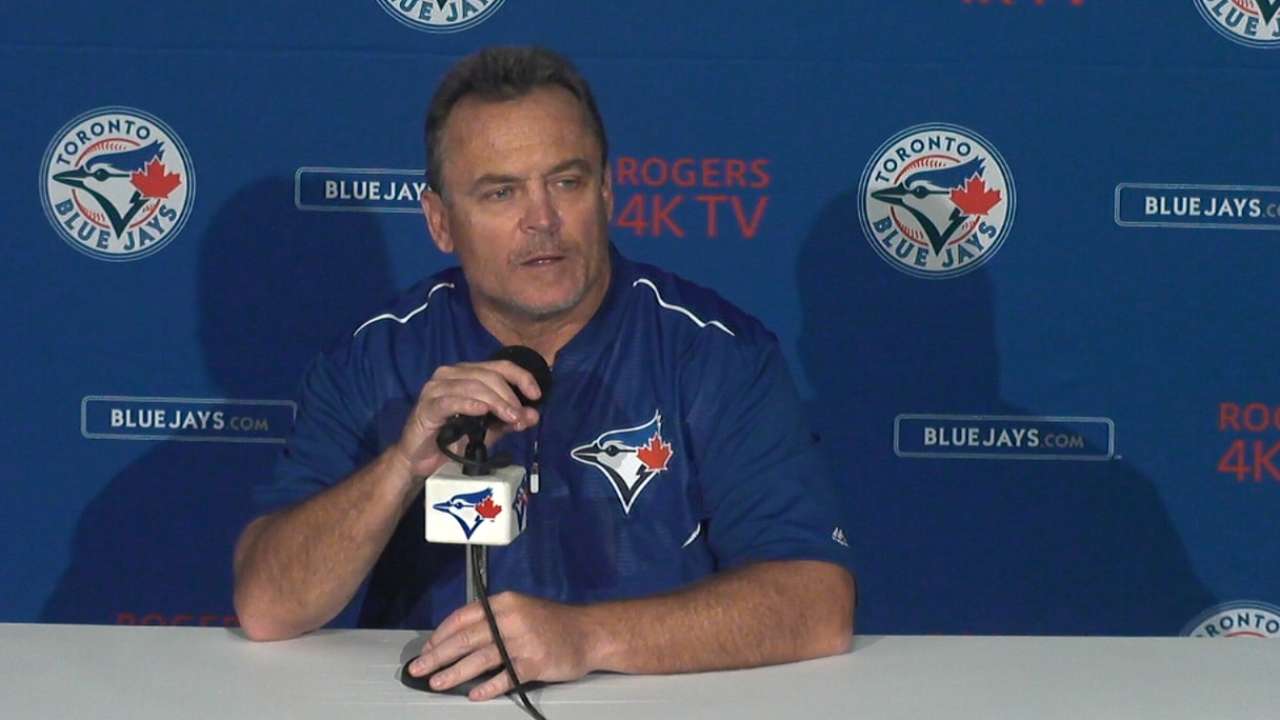 The biggest miscue came in the top of the third inning when Toronto was still within striking distance. The Blue Jays were trailing, 2-0, and Boston was threatening with runners on the corners when Travis Shaw hit a fly ball to relatively shallow left field.
Boston's Mookie Betts went back to tag from third base, and it was apparent that the All-Star intended to test Upton's arm. That usually doesn't lead to very good results, but Upton never got a chance to showcase his arm because the ball bounced off his glove for an error.
After the game, Upton wasn't making excuses and accepted responsibility for the play by admitting that he was too focused on the upcoming throw and that likely led to the dropped ball.
"It's obviously a big series. I tried to make a play. I just didn't catch it first," said Upton, who received a pair of Bronx cheers during the game. "I don't think we were flat. We just didn't play like we expect ourselves to play. That's about it."
Upton cost himself a shot at throwing out another runner in the fourth when he overran a ball in left and allowed Brock Holt to coast into second. The series of mistakes was enough for the crowd to go with a couple of Bronx cheers, which included a standing ovation in the fifth after he caught a routine fly ball.
The veteran outfielder was not the only person who came up short on the defensive end, and plays not made seemed to have an impact on almost every Boston rally. When the Blue Jays made mistakes, the Red Sox were there to make them pay.
Saunders' miscue in right allowed Pedroia to score in the first. Navarro's passed ball in the fourth set up an eventual sacrifice fly. Travis' error in the seventh came just before Hanley Ramirez's three-run shot. Toronto's pitching didn't have it Friday night, but the fielders also didn't do them any favors.
"You could always use any defensive play," said starter Marco Estrada, who allowed four runs over 2 1/3 innings. "It was a tough day. It's a very good lineup over there. They squared up a few pitches, but there also was a few that just fell in. They were hit into no-man's land or whatever and that's the way it goes sometimes."
Gregor Chisholm has covered the Blue Jays for MLB.com since 2011. Follow him on Twitter @gregorMLB and Facebook, and listen to his podcast. This story was not subject to the approval of Major League Baseball or its clubs.