Rangers' rotation rut continues with Holland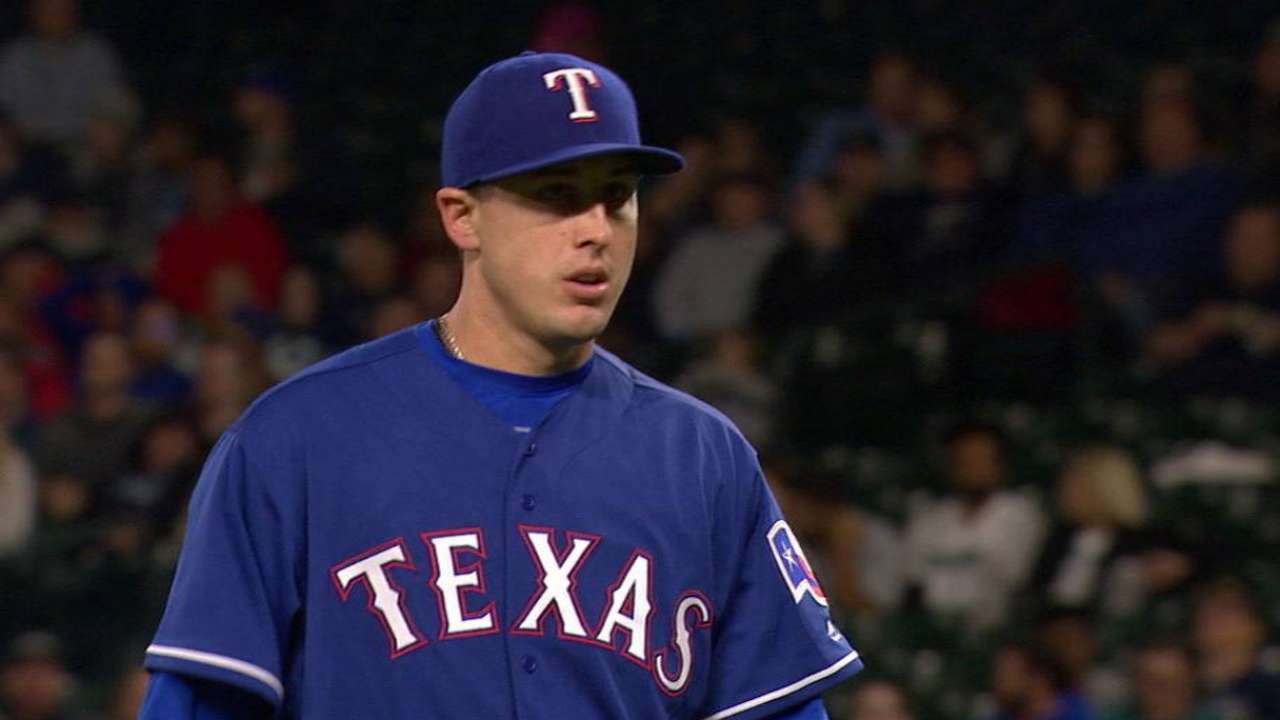 SEATTLE -- Rangers right-hander Colby Lewis is scheduled to come off the disabled list and start Sunday for the first time since June 21. He might be returning at a most opportune time for the Texas rotation.
The last outing by each of the current members of the rotation has not been pretty, and Derek Holland was the latest to have a turbulent start. Holland allowed four runs on 10 hits and three walks over just 4 1/3 innings in the Rangers' 6-3 loss to the Mariners on Thursday night.
Rangers starters are now 1-4 with an 11.70 ERA in their last five starts, beginning with Yu Darvish against the Astros on Sunday and then Cole Hamels, Martin Perez, A.J. Griffin and Holland in the four-game series with the Mariners.
"We're in a little funk but we'll get out of it," Holland said. "I know what we are capable of. We'll get out of it."
The only winner was Perez, who allowed four runs (two earned) in six innings in a 10-7 win on Tuesday. Over their past 20 innings, Rangers starters have allowed 26 earned runs on 38 hits, including eight home runs, and 14 walks.
Holland was 2-1 with a 2.00 ERA in three starts since coming off the disabled list Aug. 23. But he couldn't build on that success against the Mariners even though he came into the game with a career 2.65 ERA in Safeco Field.
"I came out of the bullpen feeling great," Holland said. "I thought I had some of my best stuff of the year. That was the frustrating part. It's upsetting. I have to do better than this, especially at this time of the year."
The strange part about Holland's outing is Robinson Cano and Nelson Cruz were a combined 0-for-6 off him. He struck out both of them to get out of a bases-loaded jam in the third. But the rest of the Mariners lineup was 10-for-15 with three walks off him. The big blows were a home run by Dae-Ho Lee in the second and a two-run double by Chris Iannetta in the fourth.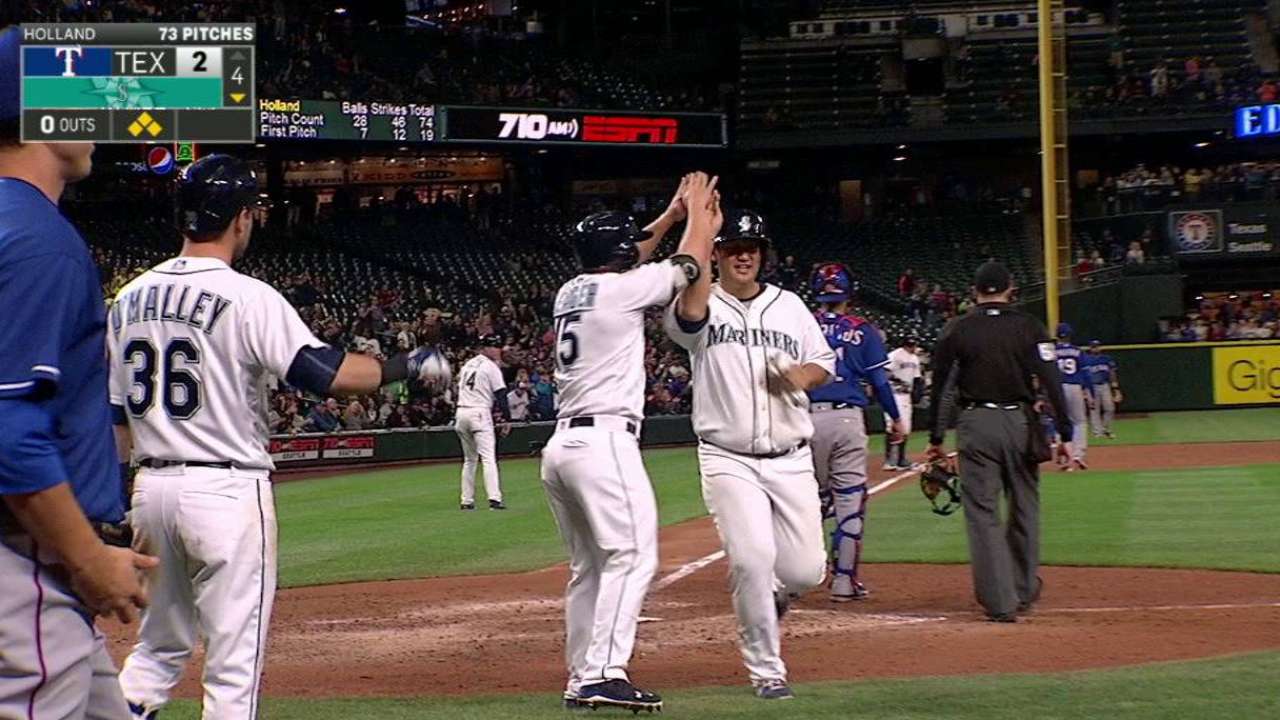 "There are not many weak spots in their lineup," Holland said. "You've got to contain all their guys; you can't sleep on any one of them."
The Rangers hope Darvish and Hamels can get it turned around quickly. They will open the three-game series against the Angels with Darvish on Friday and Hamels on Saturday before the eagerly awaited return of Lewis on Sunday.
Darvish and Hamels both have put time in studying video and working with pitching coach Doug Brocail on mechanical issues in the bullpen.
"It's tough," Hamels said. "There are little things that you go through during the season. You get tired and something might change. As much as we'd like to be automatics, you've got to keep fine-tuning it. You're not going to be at your best unless you push it to a higher level."
T.R. Sullivan has covered the Rangers since 1989, and for MLB.com since 2006. Follow him on Twitter @Sullivan_Ranger and listen to his podcast. This story was not subject to the approval of Major League Baseball or its clubs.