Mariners 'really happy' with Walker's rebound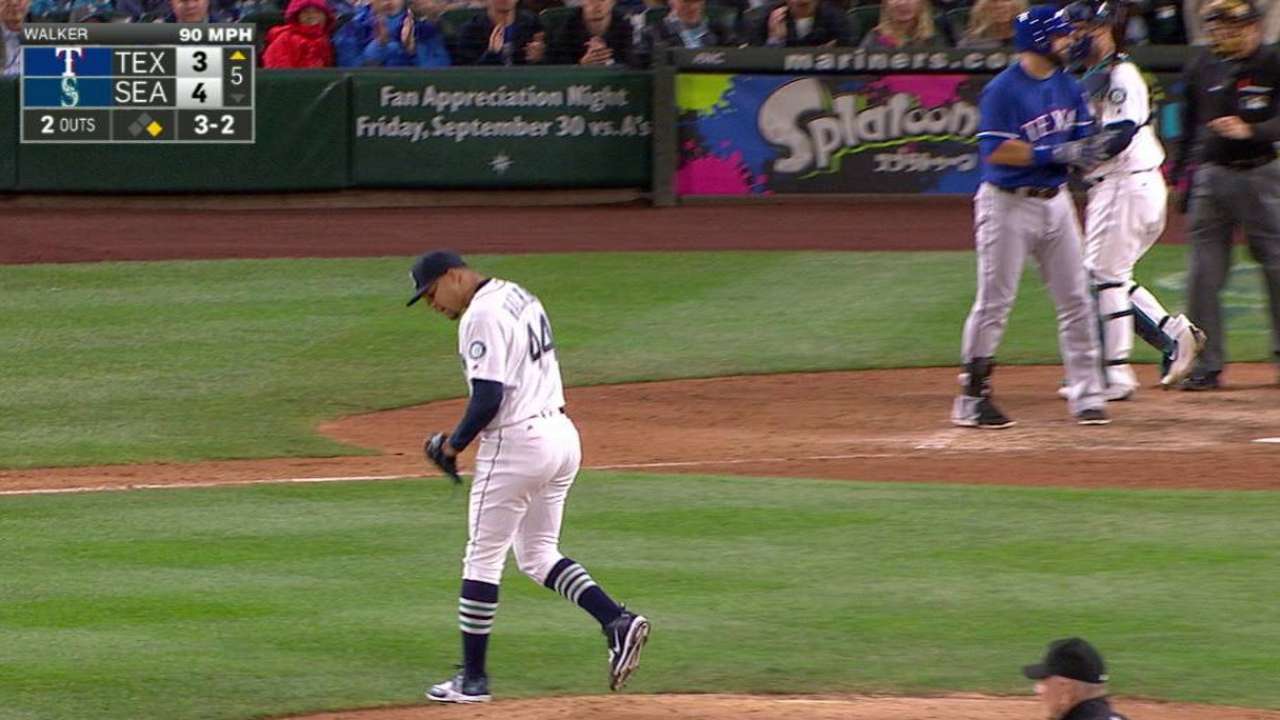 SEATTLE -- The last pitch Taijuan Walker threw in Thursday night's 6-3 victory against the Rangers was the 10th pitch in Mitch Moreland's fifth-inning at-bat. Moreland swung.
And missed.
Walker pounded his glove and shouted. He had battled out of the inning and put together a successful start to bounce back from the worst outing of his career.
"Really, really happy," manager Scott Servais said of Walker's outing. "About as happy as I've been for a player in a long time. To go through the ups and downs and buying into what we talked about."
Walker allowed three runs on seven hits in five innings vs. the Rangers. He earned the win, all the while feeling out new mechanics that he and pitching coach Mel Stottlemyre introduced after his last start.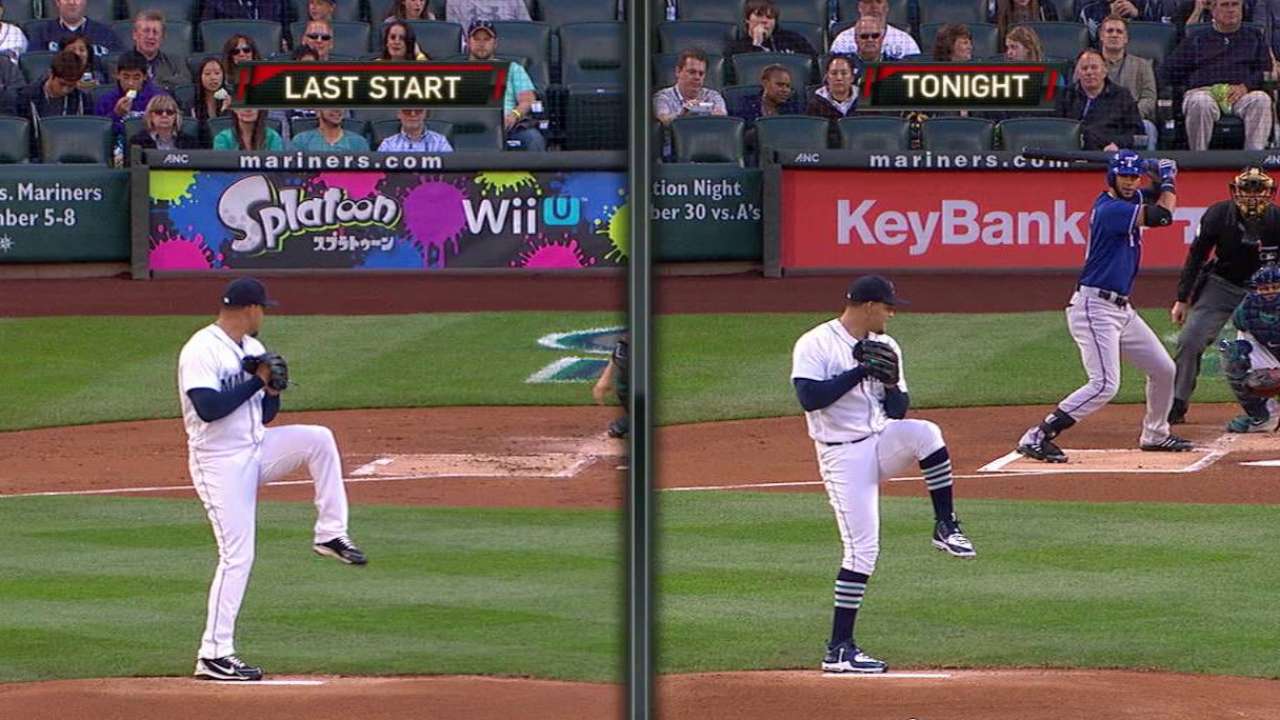 "It's still a little uncomfortable," Walker said. "It's still a little different, but just really working on staying back and getting my legs into it. It's something that I've tried before, but I've never really stuck with it. The challenge is to just keep working with it and trusting it and trusting Mel, trusting the process."
That was easier said than done after he walked the first two batters he faced Thursday. But Walker didn't revert to his old motion and proceeded to retire the next six straight.
"After those first two hitters tonight, it would have been so easy to melt," Servais said. "And he didn't. Really, really proud of him."
The outing wasn't perfect. Walker started off the third by hitting Robinson Chirinos, and he allowed four straight hits that inning. But Walker escaped with just two runs allowed in that frame. Then there was the solo home run by Ian Desmond in the fifth. But no one was looking for a flawless start from him.
"It's not going to be perfect right away," Walker said. "And that's something I keep telling myself, is just stick with it. There's going to be some ups and downs with it, but you've got to stick with it."
It has been a rough few months for Walker. The right-hander dealt with tendinitis in his right foot and then struggled coming off the disabled list. He made one start after the Mariners activated him from the 15-day DL on Aug. 6. He allowed six runs in four innings, and then the Mariners optioned him to Triple-A Tacoma.
After the team recalled Walker on Aug. 23, he lost three straight, although his four-run, 7 1/3-inning effort in Chicago was promising. He hit rock bottom Saturday when he allowed six runs (five earned) in two-thirds of an inning against the Angels, and Servais was forced to pull him before he could make it through a single inning.
Walker wasn't so easily shaken Thursday. He finished his outing by battling through long at-bats with Rougned Odor and Moreland, striking them both out on a combined 19 pitches.
"It's a testament to him that at the end," catcher Chris Iannetta said, "his pitch count being up, being tired, everything he had to go through, to really battle."
Maddie Lee is a reporter for MLB.com based in Seattle. This story was not subject to the approval of Major League Baseball or its clubs.