Kershaw-Fernandez, 3 key races featured on MLB.TV
Red Sox-Blue Jays, Orioles-Tigers and Astros-Cubs have postseason implications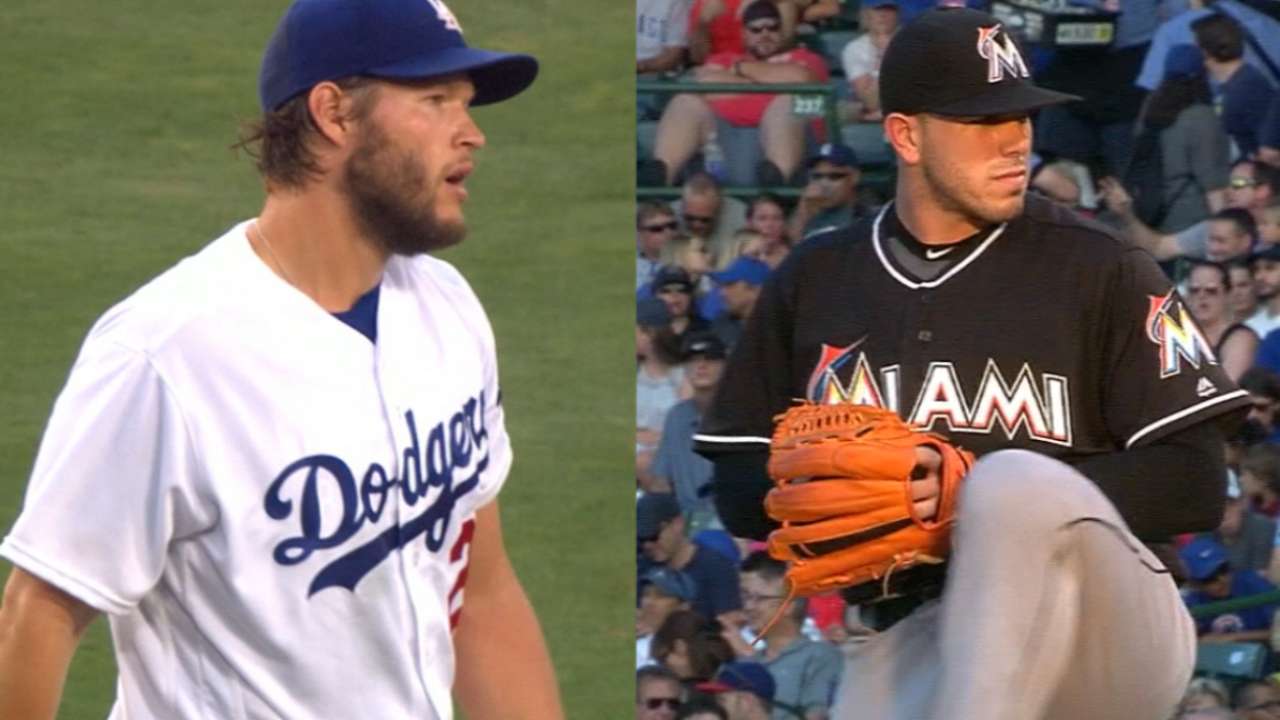 The doom and gloom when Clayton Kershaw went to the disabled list in late June has been replaced by Dodger Blue skies in September. Kershaw is back on the mound, and the Dodgers have themselves five games of daylight atop the National League West standings.
The three-time Cy Young Award winner will return to action on Friday night when the Dodgers open a three-game set at the Miami Marlins, who will feature young ace Jose Fernandez in the opener as they begin a series that will be crucial to their chances to remain relevant in the NL Wild Card race.
The pitchers' duel is the MLB.TV Free Game of the Day and highlights a full slate of 15 games on Friday that includes the Red Sox and Blue Jays vying for supremacy in the American League East and a host of other games with potential postseason implications.
And the best place to watch all the drama unfold is on MLB.TV.
MLB.TV Premium has returned with the same features as last year, and is only $24.99 for the rest of the season. This package has the best value and provides access to more than 400 devices and a free subscription to the MLB.com At Bat Premium app (a $19.99 value). It offers the best picture quality ever -- a new 60 frames per second -- for supported devices.
Here's what to watch for today in the Majors (all times ET):
Back in the saddle: LAD@MIA, 7:05 p.m.
Since Kershaw last pitched on June 26, the Dodgers have gained a full 13 games on the rival Giants. Los Angeles fell to eight games behind San Francisco as of Kershaw's disabling injury with a herniated disk, and it enters the weekend five games up.
Kershaw will be on an unspecified but limited pitch count for his first start back, coming off a Minor League rehabilitation start with Class A Advanced Rancho Cucamonga in which he threw 35 pitches on the game mound and another 15 in the bullpen afterward. As much as the Dodgers are eager to see their ace back on the mound, Kershaw has to be thrilled at joining a club that has flipped the division race on its ear since his departure.
"For Clayton to watch his teammates play for this length of time, it was killing him," manager Dave Roberts said. "To be active again and help us win a baseball game, he's over the moon."
Fernandez, meanwhile, needs to put a rough outing in Cleveland behind him to give his club a chance to start chipping away at the five-game deficit they have for a Wild Card spot. The 24-year-old ace allowed six earned runs to tie a career high and 12 hits to set one in an 8-3 loss to the Indians on Saturday.
Stat that matters: Kershaw's worst start of the season took place vs. the Marlins when he allowed five earned runs in seven innings April 26 at Dodger Stadium. But Kershaw owns a 1.27 ERA and .200 opponents' batting average at Marlins Park in three career starts covering 21 1/3 innings.
AL Beast: BOS@TOR, 7:07 p.m.
One division in all of baseball is bringing a four-horse race down the stretch in September, and the two teams battling at the front of the AL East pack square off for a huge weekend series north of the border. The Red Sox hold a one-game lead in the division as they invade Rogers Centre to face the Blue Jays, and the Orioles and Yankees are both within four games -- or closer than any second-place team in any division in baseball.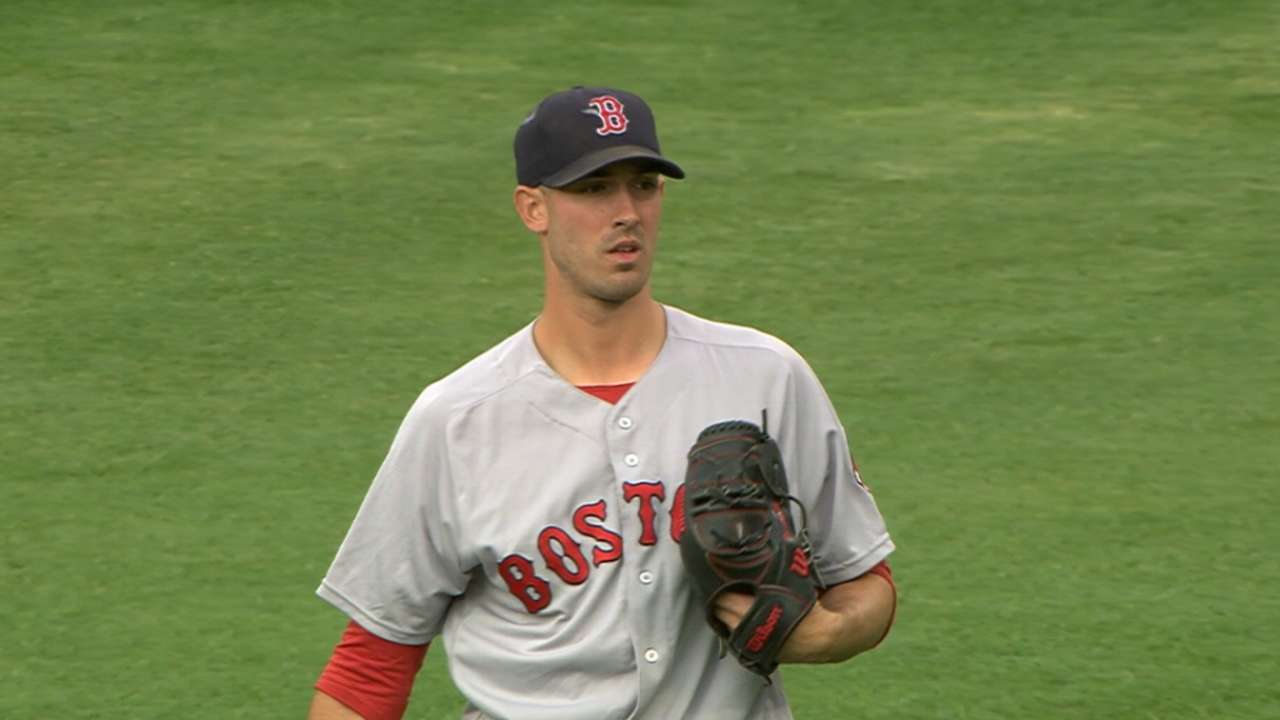 The Sox will send Rick Porcello to the mound as he tries to become this year's first 20-game winner, and the Jays will counter with right-hander Marco Estrada.
The Red Sox have gone 4-2 thus far on a nine-game trip, winning road series against two last-place clubs, the A's and the Padres. The Blue Jays return home after a 3-6 road trip vs. AL East rivals Baltimore, Tampa Bay and New York, and manager John Gibbons said his club will be ready for the Sox.
"One thing about these guys, they've always been resilient," Gibbons said. "Even last year, when we had some tough spots, we always bounced back."
Stat that matters: Starting Friday, Boston's final 23 regular-season games will be against AL East opponents. Meanwhile, 16 of Toronto's final 23 games will be against division rivals. The two teams will close the season with a three-game set at Fenway Park.
Wild race: BAL@DET, 7:10 p.m.
The Tigers still have hopes in the AL Central, but more immediately they have a chance to make some headway in the Wild Card race as well with the Orioles coming to Comerica Park for a three-game series.
The O's have control of one Wild Card slot with the Blue Jays holding down another, and the Tigers enter the weekend one game behind Baltimore for that playoff spot on the bubble. Right-hander Kevin Gausman will take the ball for the Orioles against impressive rookie Michael Fulmer.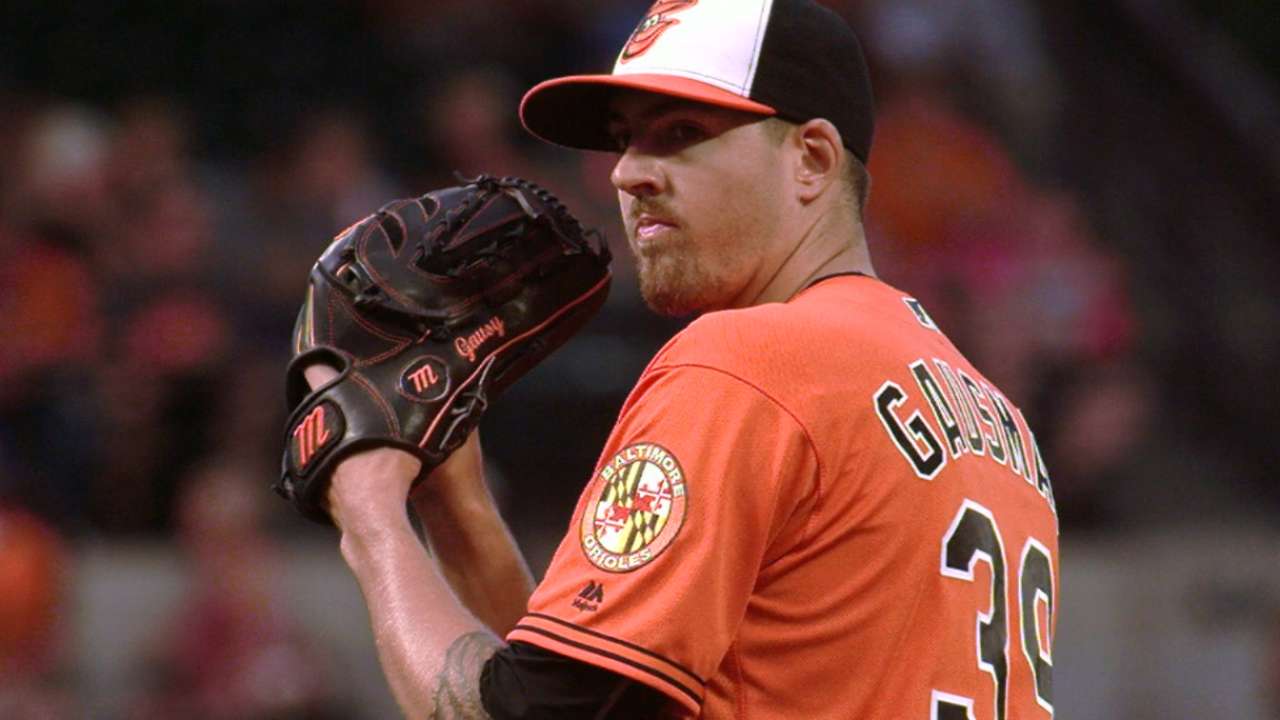 "Both teams are trying to clinch a playoff spot, and they're essentially fighting for the same ones right now," said Tigers manager Brad Ausmus, whose club is down six games in the AL Central race but with seven to play vs. the division-leading Indians.
Stat that matters: Per FanGraphs, Baltimore's Wild Card chances are projected at 36.2 percent, while the Tigers are projected at 41 percent, even though they are one game back, thanks to scheduling differences.
Road to October: CHC@HOU, 8:10 p.m.
The Cubs would appear to have clear sailing to October with their magic number down to eight entering their series at Houston. They're playing 13 of their last 23 regular-season games on the road, where they have a 38-30 record, and their NL Central lead is at 16 games.
The Astros are in more of a day-to-day situation, and they know they'll need to be at the top of their game this weekend in an Interleague series between former division rivals. Houston faces a third consecutive first-place club when the Cubs come to town with lefty ace Jon Lester pitching the opener against right-hander Joe Musgrove.
Houston heads home after splitting a four-game series at Cleveland that included a key disputed play in the finale, and manager A.J. Hinch knows what's at stake.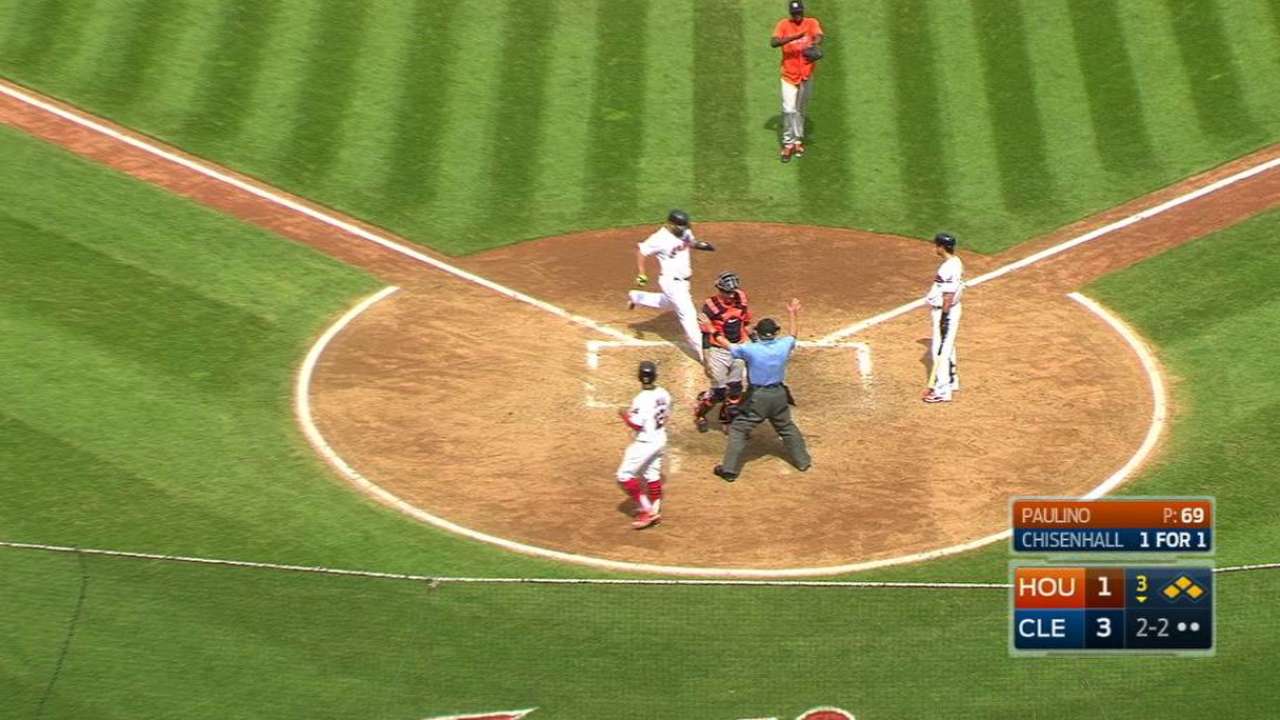 Said Hinch: "You're as good as your last game, you're as good as your last series. … We have a big series ahead of us with the Cubs. We have the Rangers following them and a nice homestand. We play complete baseball, we'll win these games."
Stat that matters: The Cubs are 12-1 in their last 13 series openers dating to July 27 vs. the White Sox.
MLB.TV MLB.TV Premium subscribers get the Mosaic View -- split screen or quad, available on PC or Mac only. That always comes in handy, especially when scoreboard-watching looms. MLB.TV Premium and MLB.TV Single Team subscribers both enjoy HD and both will get real-time highlights and player stats automatically loaded moments after they occur (only for the game you are watching with MLB.TV Single Team, and for all games with MLB.TV Premium).
John Schlegel is a national reporter for MLB.com. You can follow him on Twitter @JohnSchlegelMLB. This story was not subject to the approval of Major League Baseball or its clubs.