Stakes remain high for D-backs as season wanes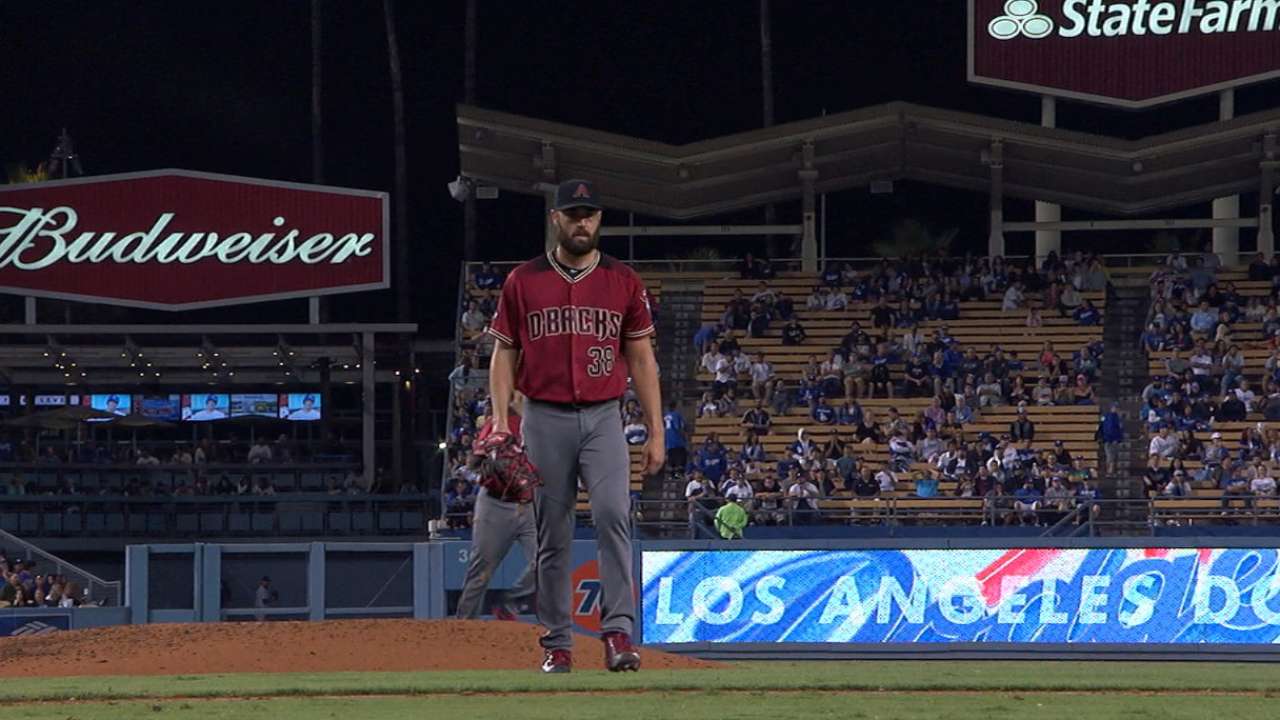 PHOENIX -- Their postseason hopes evaporated long ago, but the last four weeks of the regular season will not just be about playing out the string for the Arizona Diamondbacks.
Nor does the organization have its eyes on its positioning in next year's Draft, which would improve with more losses.
If you have any doubts about this, you should spend a few minutes watching a game with chief baseball officer Tony La Russa, who is still living and dying with every pitch.
"Every victory you eke out is worth something," La Russa said.
The D-backs added seven players to the roster -- five callups and two players activated from the disabled list on Monday -- and are expected to also activate Rubby De La Rosa before long.
Getting a look at those players is important, but manager Chip Hale said he also wants to be mindful of the fact that the D-backs could influence the pennant races in both the National and American Leagues.
Of the D-backs' final 23 games, 17 are against teams that are still fighting for a postseason berth. Arizona will play the Giants, Rockies, Orioles and Nationals three times each, and the Dodgers four times.
The only non-contending team that the D-backs will face is the Padres, whom Arizona will play six times -- three in San Diego and the final three games of the season at Chase Field.
"I would say when that game starts, we play every game to win it," Hale said. "You want to give the teams that are in it the best that you have. You can only do what you can do with your bullpen if they're rested."
In other words, if Hale is going to rest one of his lineup mainstays, or wants to start a young player like Kyle Jensen, who played nearly 1,000 games in the Minors before getting called up to the big leagues for the first time, it will more than likely come against the Padres.
"I'll manage no different than I do against the Padres, but maybe some of the starters we would give off against the teams that aren't in it," Hale said. "Maybe give Jensen a start or some of the younger kids that are going to come up. That may be the only difference."
Steve Gilbert has covered the D-backs for MLB.com since 2001. Follow him on Twitter @SteveGilbertMLB. This story was not subject to the approval of Major League Baseball or its clubs.