SD's Norris hit by foul, has X-rays on arm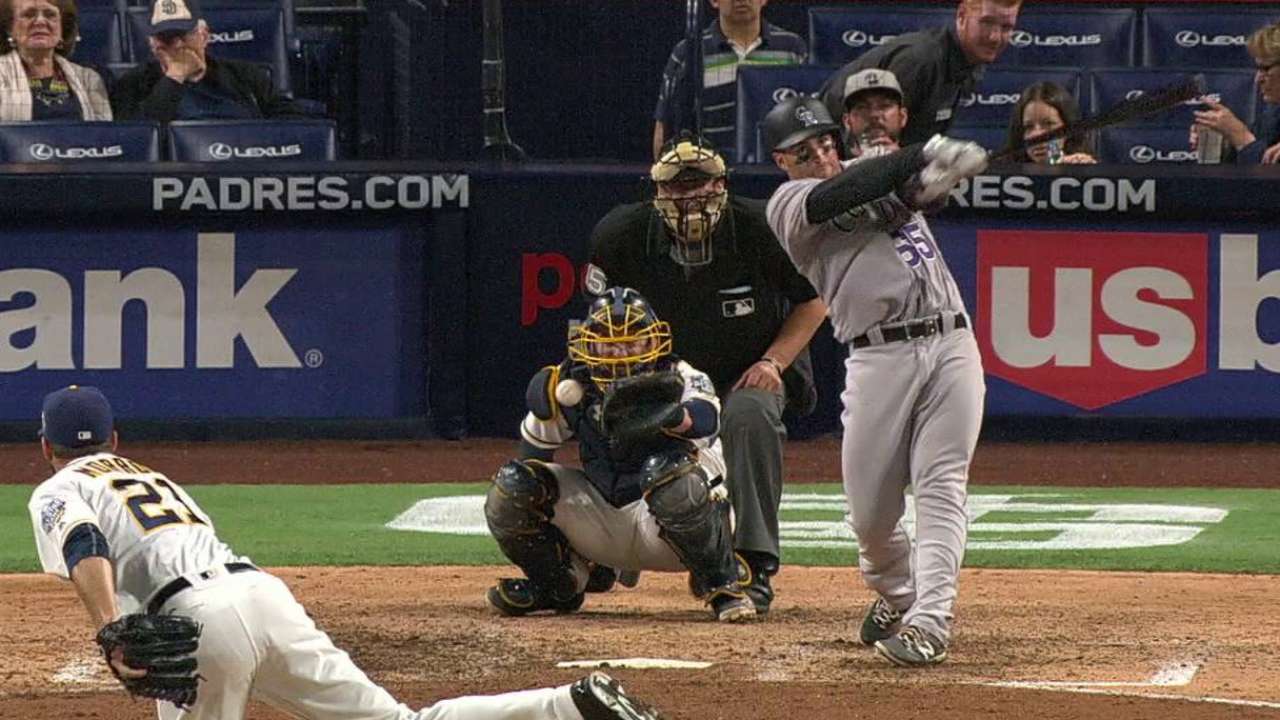 SAN DIEGO -- Derek Norris was sent for X-rays following Thursday's 14-1 victory over the Rockies, after the Padres' backstop sustained an upper arm injury in the top of the ninth inning.
Norris was struck by a foul ball in the right shoulder area off the bat of the Rockies' Stephen Cardullo. The extent of the injury remains unclear, and Norris was replaced by backup catcher Hector Sanchez.
In a cruel twist of fate, Norris' injury came half an inning after he had launched his first home run since July 10. It's been a rough season for Norris, who has posted a career-low .565 OPS -- well below his lifetime .688 mark.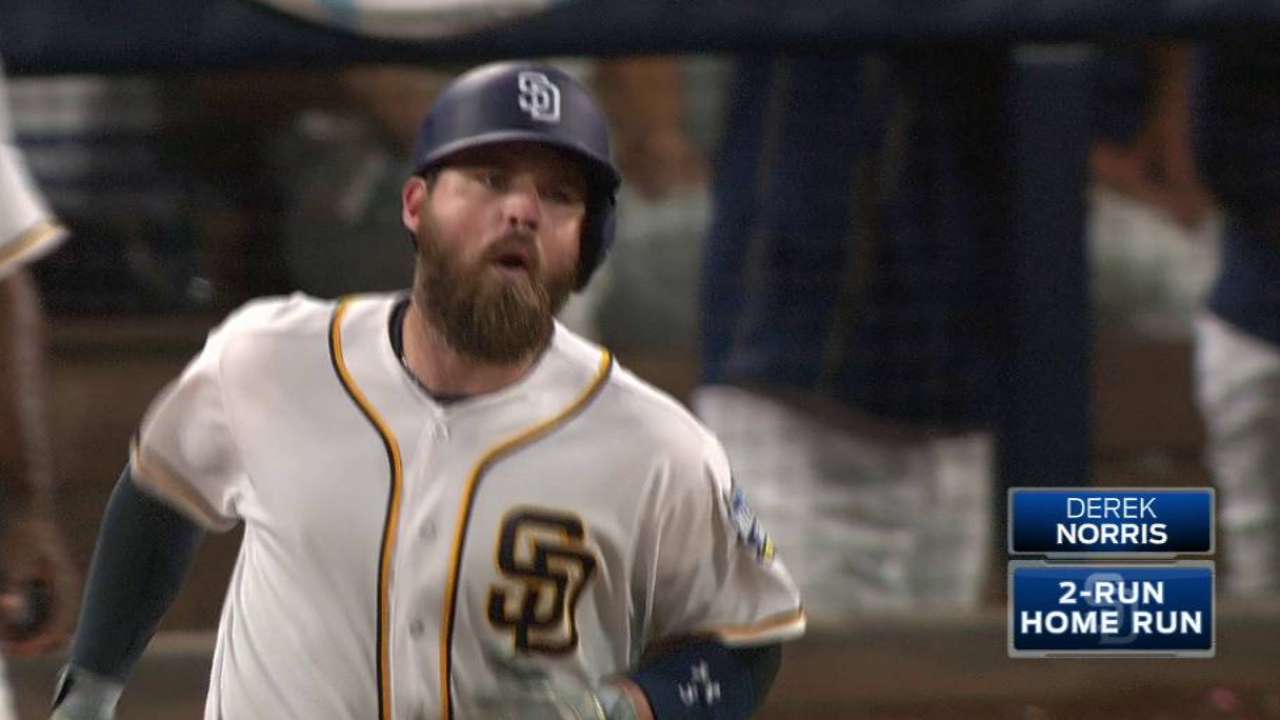 "The guy puts forth a tremendous effort, and it's just been one of those years where you finally feel like you get something moving in the right direction, and it derails on you," said Padres manager Andy Green. "He'll learn an immense amount from going through it all this year. He'll be better for it. Hopefully it's nothing severe, and he's able to be back out there in the next couple days."
With Christian Bethancourt (left intercostal strain) already sidelined, Norris' injury could necessitate a further roster move. Besides Sanchez, the only other catcher on the 40-man roster is 24-year-old Austin Hedges, the presumed backstop of the future.
But if the Padres can hold off on recalling Hedges until Sept. 15, it would give them an extra year of team control. Plus, the club has spoken often about the importance of giving their top youngsters experience in the Pacific Coast League playoffs.
With that in mind, it's probably more likely the Padres would find a way to clear room for Rocky Gale, who spent most of the season with Double-A San Antonio.
Of course, should Norris be fully recovered by first pitch Friday, no roster shuffling will be necessary.
AJ Cassavell covers the Padres for MLB.com. Follow him on Twitter @ajcassavell. This story was not subject to the approval of Major League Baseball or its clubs.