Richard's second SD stint going smoothly
Veteran twirls another gem with seven scoreless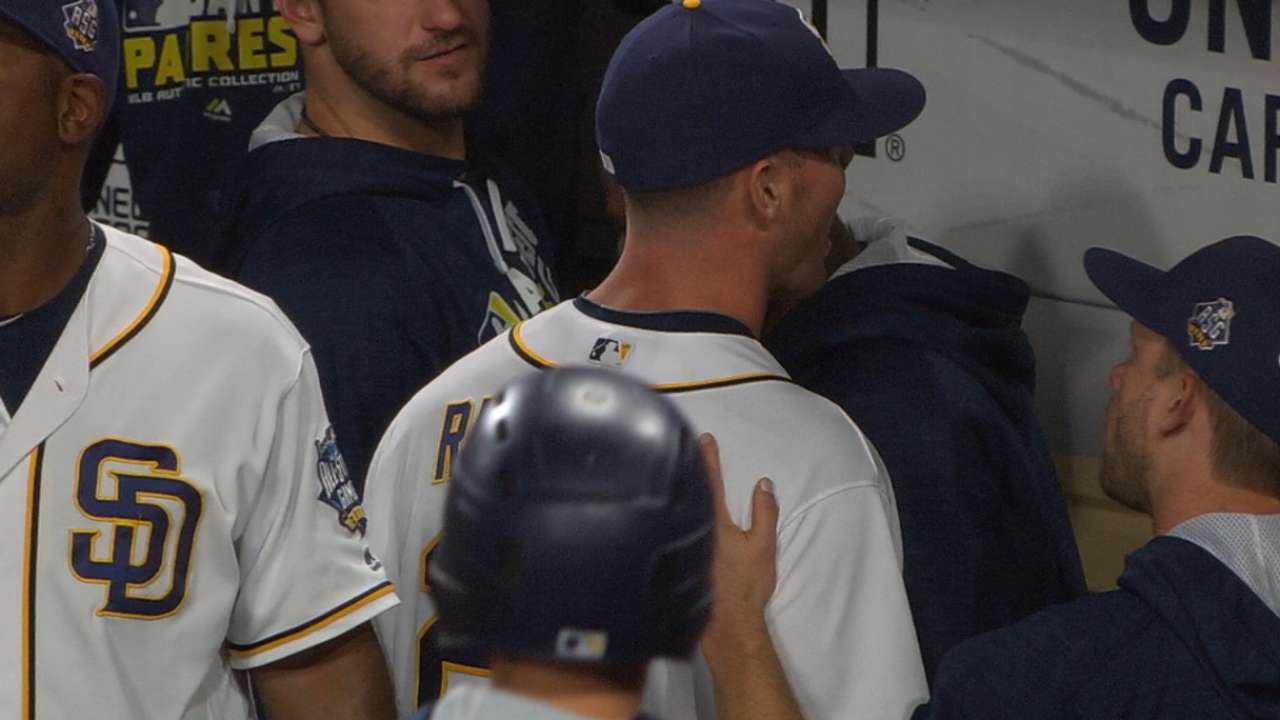 SAN DIEGO -- It wasn't long ago that Clayton Richard was facing high schoolers in an effort to stay in pitching shape, after he was designated by the Cubs in late July.
Since joining the Padres' rotation a month ago, the veteran left-hander has done his best to make his opponents look like high school hitters at the dish.
Richard turned in another masterful performance in the Padres' 14-1 victory over the Rockies on Thursday night at Petco Park. With seven shutout frames, he has pitched 30 innings since joining the rotation and he's allowed just three earned runs.
"He's one of those guys that works harder than everybody," said Padres manager Andy Green. "I've learned not to count those types of people out."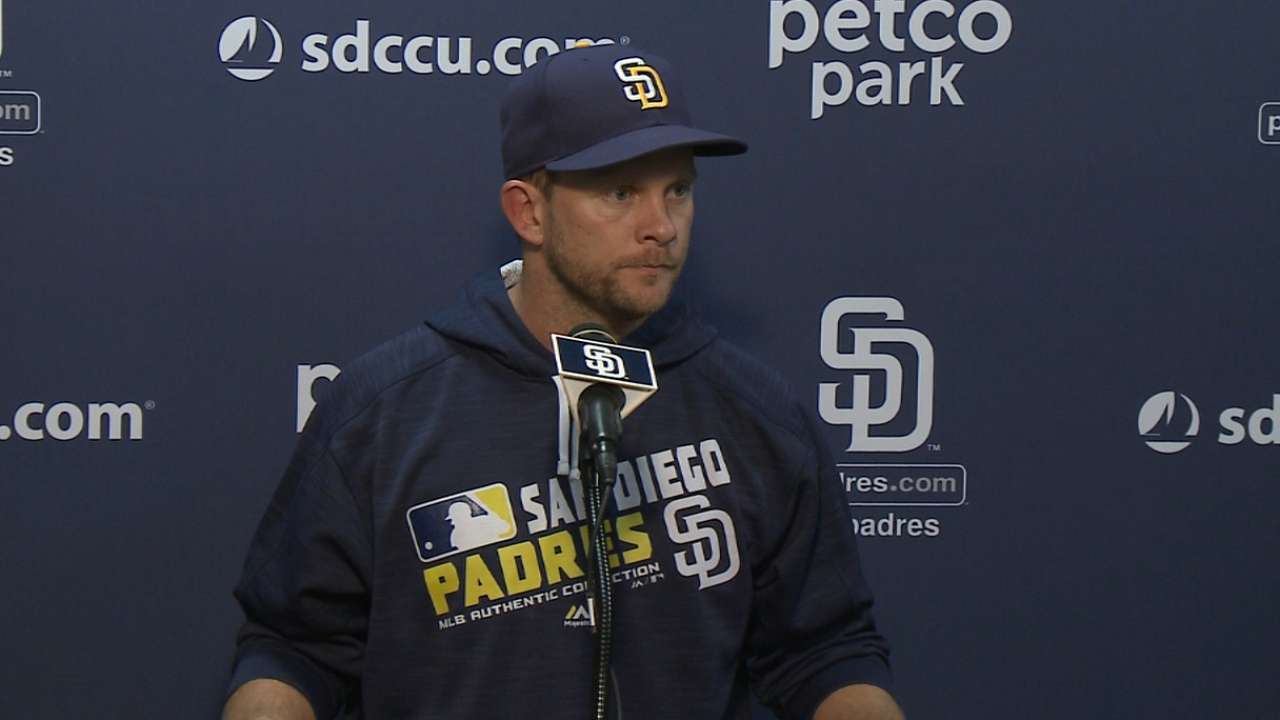 Richard spent five seasons with the Padres before he underwent shoulder surgery in 2014. When he re-signed with the team in early August, there were no guarantees he'd start. But sure enough, after two appearances in the 'pen, Richard was back in a starter's role.
He's quite clearly a different pitcher from his last stint in San Diego. Most noticeably, Richard's arm slot has dropped somewhere below a three-quarters delivery.
But what's been the biggest difference in his eyes?
"[I'm] smarter," Richard said. "I'm taking things a little bit easier instead of always trying to press to do more."
When the Padres assessed the possibility of a reunion with Richard, it was his sinker that stood out in their eyes. He's used the pitch to great success, and recorded 10 groundouts to one flyout Thursday night.
"He's just a bulldog out there, attacking guys and really taking charge out there," said second baseman Ryan Schimpf. "It's always good playing behind him."
In July, Richard was a castoff from the Cubs' bullpen. Now, he's making a strong case for a starting job somewhere next season.
In his five starts this year, Richard has recorded 57 outs via the ground ball. He's allowed only five runs -- three of them earned -- while holding opponents to 22 hits.
Or, as Green put it: "Kind of a long way from throwing to high schoolers in Lafayette, Indiana."
AJ Cassavell covers the Padres for MLB.com. Follow him on Twitter @ajcassavell. This story was not subject to the approval of Major League Baseball or its clubs.