Inbox: Will the Braves give Ruiz a shot at third?
Beat reporter Mark Bowman answers questions from Atlanta fans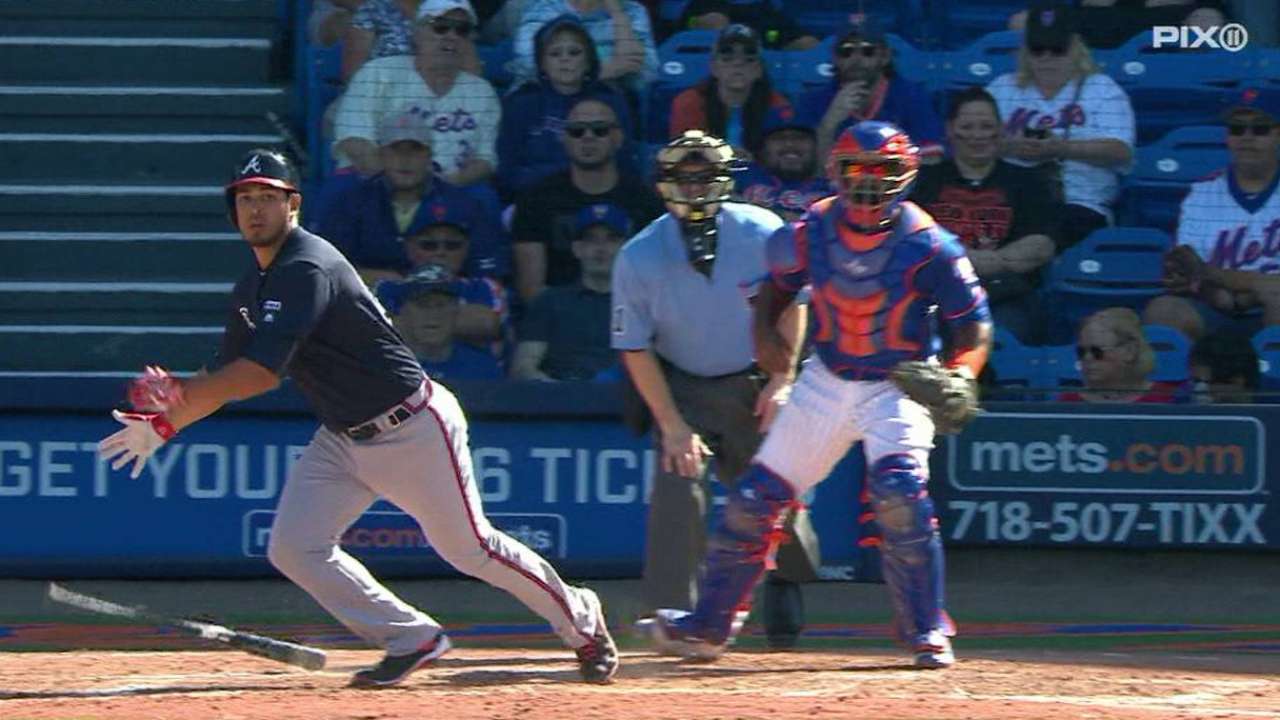 What is the chance that Martin Prado or Justin Turner starts at third base for the Braves next season? If not them, a platoon of Adonis Garcia and Rio Ruiz?
-- Scott C., Tucson, Ariz.
Atlanta doesn't want to lose a Draft pick, so unless Prado or Turner would surprisingly not receive a qualifying offer, they likely won't be pursued. It would be nice to see Ruiz get some time at the big league level once Triple-A Gwinnett concludes its playoff run this season. After struggling at the Double-A level last year, the 22-year-old prospect -- No. 15 in the system, according to MLBPipeline.com -- enhanced his value by hitting .271/.355/.400 with 10 homers for Gwinnett this year.
Ruiz certainly profiles for a platoon role, as he has compiled a .833 OPS vs right-handed pitchers and a .522 OPS against left-handers. Garcia has batted .291/.357/.385 vs. lefties and .263/.297/.425 vs. righties. It should be noted that 12 of his 13 homers have come against righties, but yeah, if Ruiz provides indication he might be Major League-ready at some point next year, it might be wise to at least discuss the possibility of a platoon.
Regardless of which option the Braves choose, they will not get into a long-term commitment that would block the rise No. 13 prospect Austin Riley could make within the next couple seasons.
• Submit a question to the Braves Inbox
What do you think the rotation will look like next season past Julio Teheran and Mike Foltynewicz?
-- Joe L., Harrisburg, Pa.
Throughout the summer, we've known Atlanta would pursue at least one veteran starter, but it now sounds like the club will attempt to add two over the course of the offseason. Because the Braves want to monitor the development of some of their top Minor League pitchers over the course of the next year, they will be reluctant to trade prospects, and thus will likely attempt to find value within a rather weak free-agent market.
If Matt Wisler overcomes his oblique injury and is able to make a few effective starts down the stretch, he might influence the Braves to add just one additional starter this offseason. But for now, there's a chance Wisler, Aaron Blair, Sean Newcomb, Rob Whalen, John Gant and Williams Perez could be among those who come to Spring Training fighting for the rotation's fifth spot.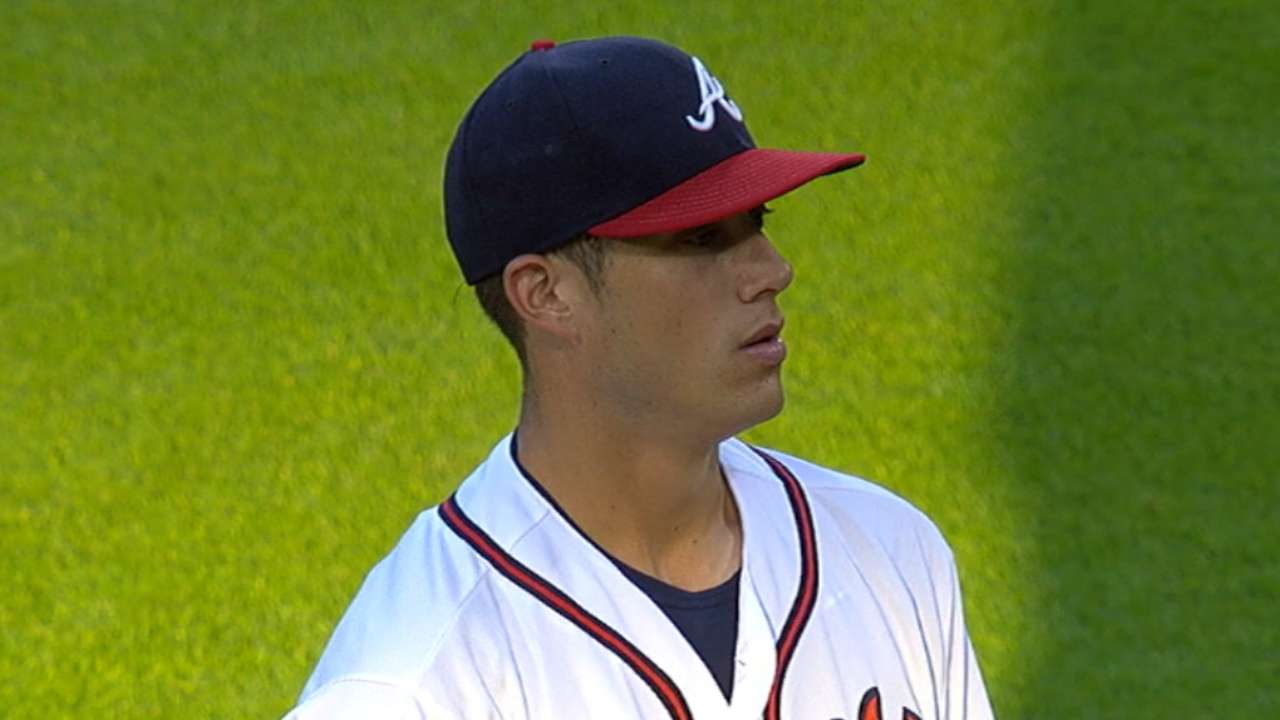 My guess for the rotation at the start of 2017 is Teheran, Foltynewicz, Ivan Nova, Wisler and Newcomb. You've got be encouraged by the improved control Newcomb showed late this season with Double-A Mississippi, and I included Nova because all former Yankees are now given the same treatment in Atlanta that former Braves used to be given in Kansas City.
What will the Braves do to address their need for a catcher?
-- Joseph P., Chattanooga, Tenn.
Tyler Flowers has produced a 116 wRC+ -- the fifth-best mark among all National League catchers with at least 200 at-bats -- but he has also thrown out just one of the 50 opponents who have attempted to steal against him this season. Flowers possesses a strong baseball IQ and he seems to have a good understanding for how to handle many of the young pitchers within Atlanta's system.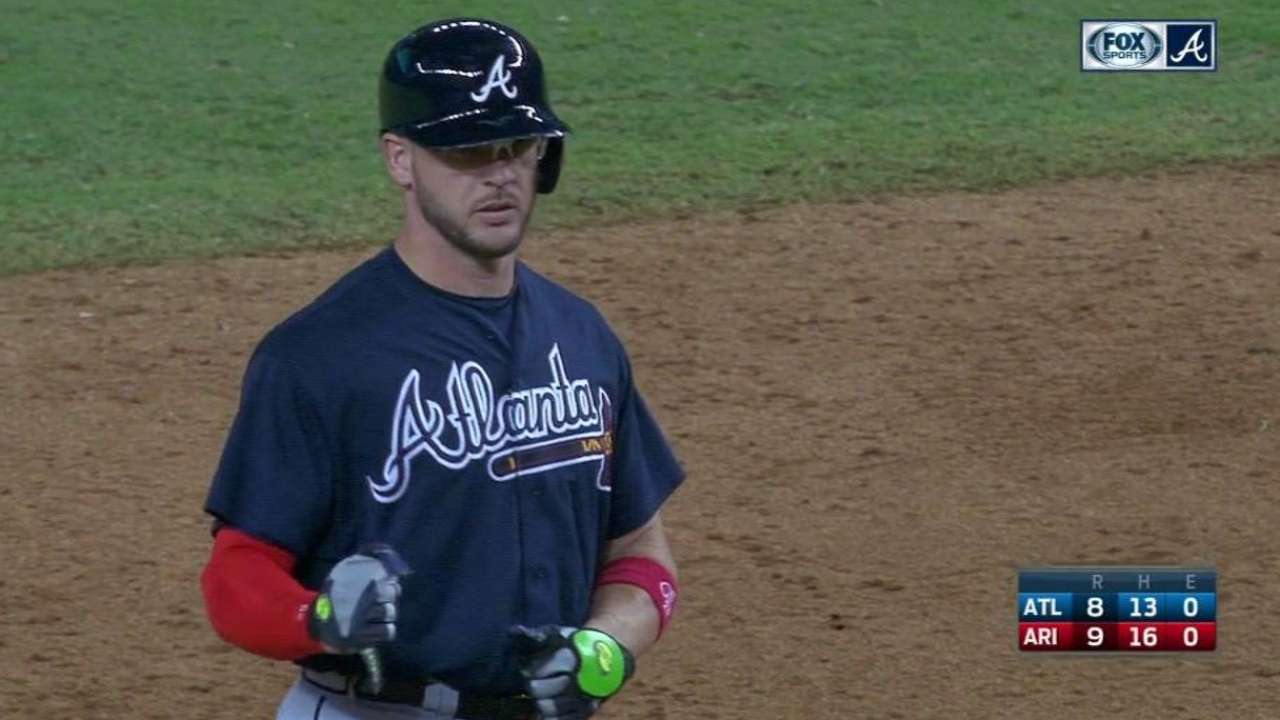 Still, it appears the Braves will look to add a starting catcher this offseason. If the Yankees drop their asking price from insane (they previously asked for Ender Inciarte and Foltynewicz) to reasonable, there's still a chance Brian McCann could return to share the position with Flowers.
Wilson Ramos' cost and the fact that he will get a qualifying offer seems to significantly decrease the likelihood he'll land in Atlanta. As for Matt Wieters, there has never been a sense that the Braves will show interest. Thus, the additional catcher may be acquired via trade or a more economical free-agent option.
What more does Inciarte have to do to reach the "right arm" status like Freddie Freeman and Teheran in the eyes of general manager John Coppolella?
-- Mason L., College Park, Ga.
Let's see, Inciarte has established himself as an NL Gold Glove Award favorite, and he's also proven to be a legit top-of-the-lineup catalyst while positioning himself to possibly produce the best post All-Star break batting average in Braves history. He's 25 years old, under control through the end of the 2020 season and still a season away from making big money via arbitration-eligible status.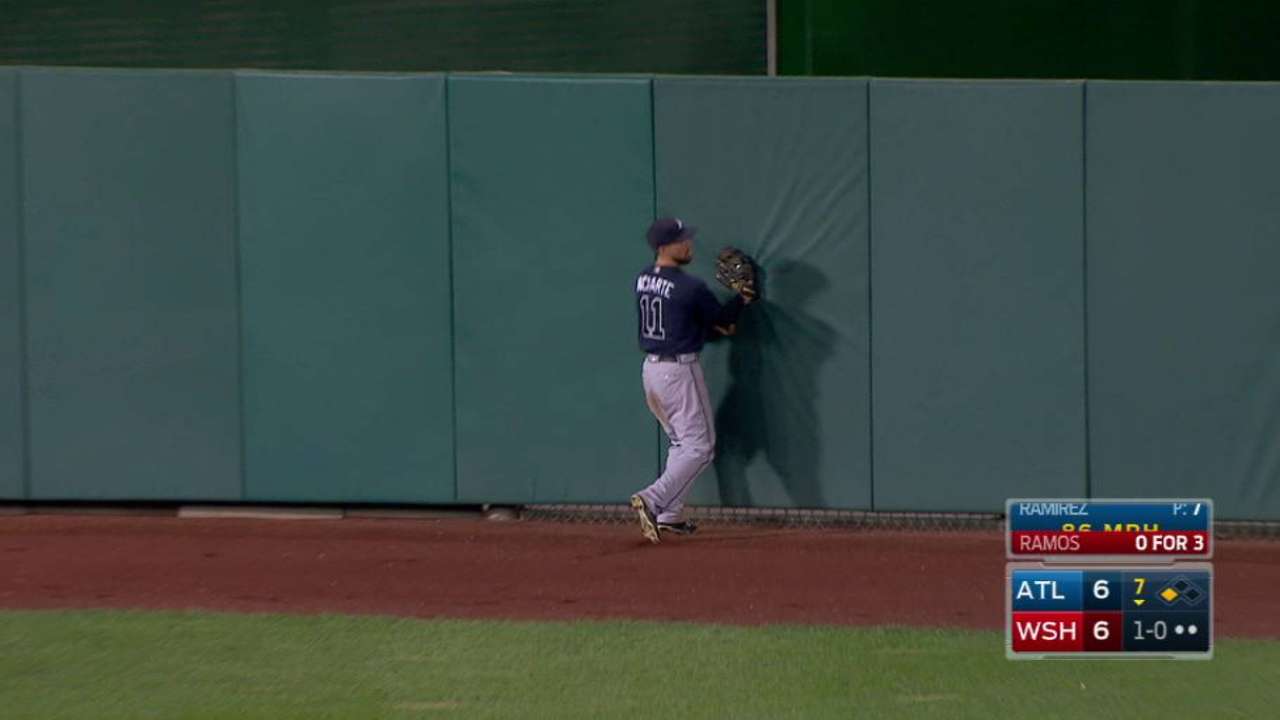 Given that the Padres and D-backs are probably no longer willing to accept Coppolella's calls, I don't see how he would receive the ridiculous offer he would need to be tempted to trade Inciarte, who stands as a significant reason why Atlanta's offense has proven to be so much more efficient during the season's second half.
Mark Bowman has covered the Braves for MLB.com since 2001. This story was not subject to the approval of Major League Baseball or its clubs.