El Paso drops PCL playoff opener in 12 innings
Margot homers, has four hits for Triple-A Chihuahuas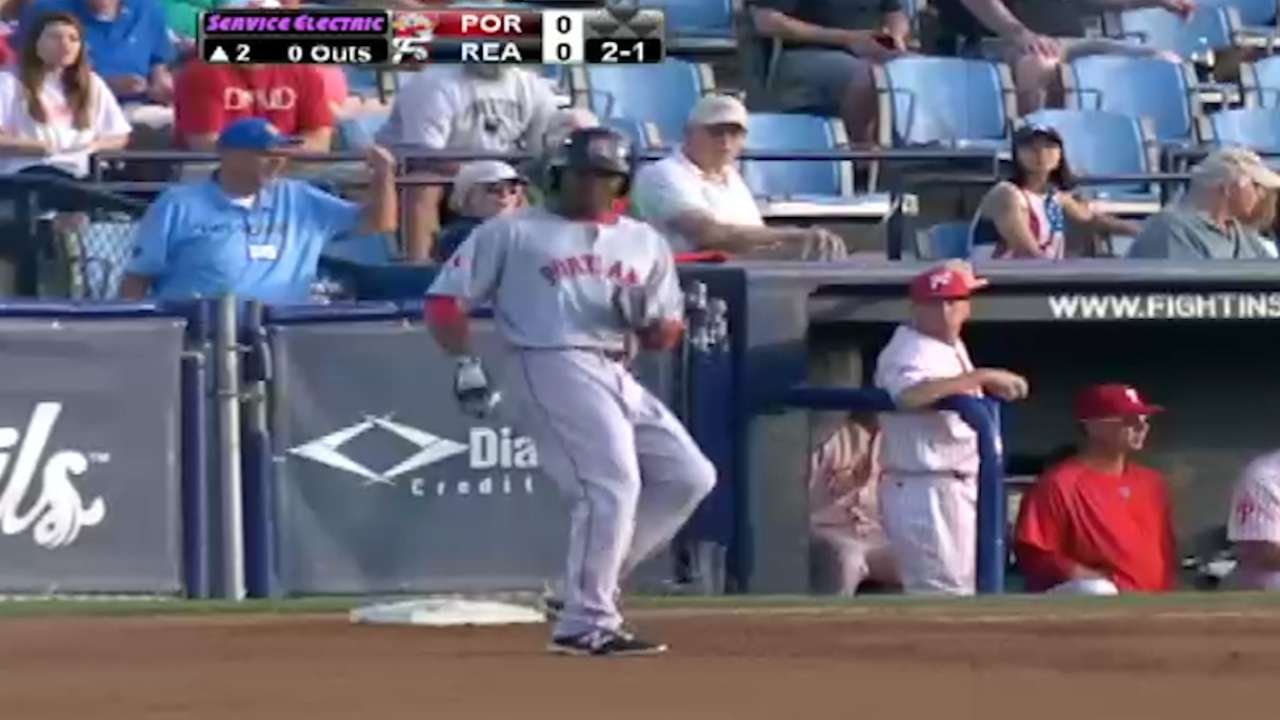 Bill Center, longtime sportswriter for U-T San Diego, is an employee of the Padres.
Tacoma strung together three straight singles off Triple-A El Paso reliever Jason Jester in the top of the 12th inning Wednesday night to defeat the Chihuahuas, 6-5, in the opener of the best-of-five Pacific Coast League Pacific Conference finals in El Paso.
Right-hander Walker Lockett will start the second game for the Chihuahuas on Thursday night at Southwest University Park in El Paso.
The Chihuahuas scored twice in the bottom of the ninth to tie the score.
Center fielder Manuel Margot led the El Paso offense, going 4-for-6 with a solo homer and a double for two RBIs and two runs scored. Second baseman Carlos Asuaje was 2-for-5 with a walk. Left fielder Patrick Kivlehan was 2-for-5 with a run scored and a walk.
First baseman Diego Goris was 1-for-5 with an RBI. Third baseman Nick Noonan had a double in five at-bats. Noonan and Margot both scored after hitting back-to-back doubles in the ninth.
Left-handed El Paso starter Frank Garces gave up five runs on 10 hits with seven strikeouts in 5 1/3 innings. El Paso relievers kept Tacoma scoreless until the Rainiers scored the decisive run in the 12th.
Left-hander Kyle McGrath had two strikeouts in 1 2/3 perfect innings. Right-hander Phil Maton allowed two hits with a strikeout in a scoreless inning. Left-hander Buddy Baumann struck out two in two perfect innings.
Jester gave up a run on four hits and a walk with a strikeout in 1 2/3 innings. Right-hander Derek Eitel got the final out in the 12th.
El Paso had a chance to win it in the bottom of the 11th. They had the winning run on second with one out, but Tacoma reliever Al Alburquerque retired PCL Most Valuable Player Award winner Hunter Renfroe and fellow All-Star Austin Hedges to keep the game tied.