MLB.com Columnist
Anthony Castrovince
No subplot shortage in Red Sox-Blue Jays showdown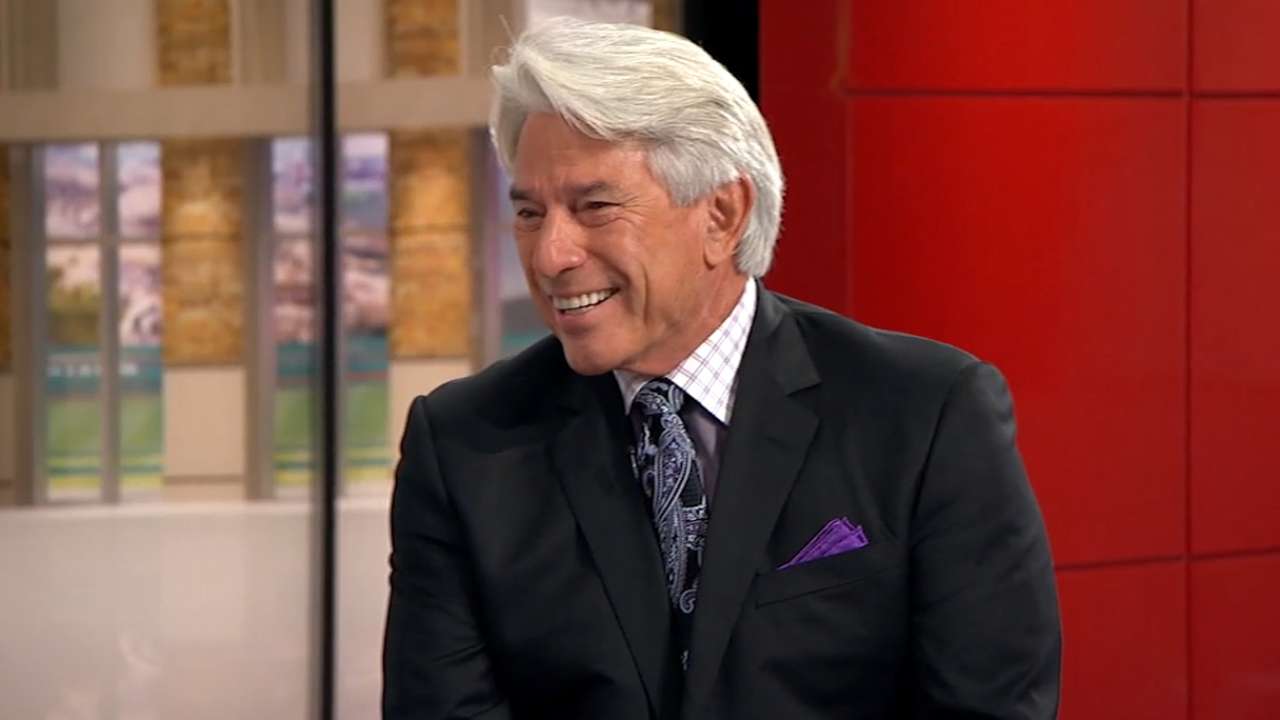 Other than featuring a couple of American League MVP Award candidates, a few guys in the AL Cy Young Award discussion and the two teams at the forefront of a deep and dynamic chase for the AL East title, this weekend's Blue Jays-Red Sox series at Rogers Centre is a real dog.
OK, that's called sarcasm, people. (Unless you thought I was referring to one of those pure-bred, well-fed, well-manicured and well-mannered "Best in Show"-type dogs, in which case, carry on.)
Point is, Toronto-Boston is the highlight of the Major League schedule this weekend, a clash of colossuses that will give us at least a little bit more clarity in an ultra-complicated AL East.
Here are 10 key talking points for this set:
1. Heavy Cys
Every single one of these three games features an AL Cy Young Award candidate. How's that for starters?
Friday: Rick Porcello opposes Marco Estrada. Estrada was probably in the running before this recent stretch in which he has a 7.29 ERA over four starts, but Porcello might be at the top of the Cy heap at the moment. He's vying for his 20th win Friday, he's got a Major League-best 5.5 strikeout-to-walk ratio to go with a 3.23 ERA and 143 ERA+ in 186 2/3 innings. He's been a totally different pitcher in the past calendar year, as his changeup and cutter have become almost unhittable.
Saturday: J.A. Happ opposes Eduardo Rodriguez. Happ is another guy whose evolution since July 2015 is striking. He made some mechanical adjustments in Pittsburgh and is now legitimately one of the best lefties in the game, with a 17-4 record and a 3.34 ERA.
Sunday: Aaron Sanchez vs. Clay Buchholz. Sanchez has had some notable tweaks to his schedule as the Blue Jays try to maximize the impact of his innings after converting from relief work, but he enters this start as the AL ERA leader (2.92) in 169 1/3 innings.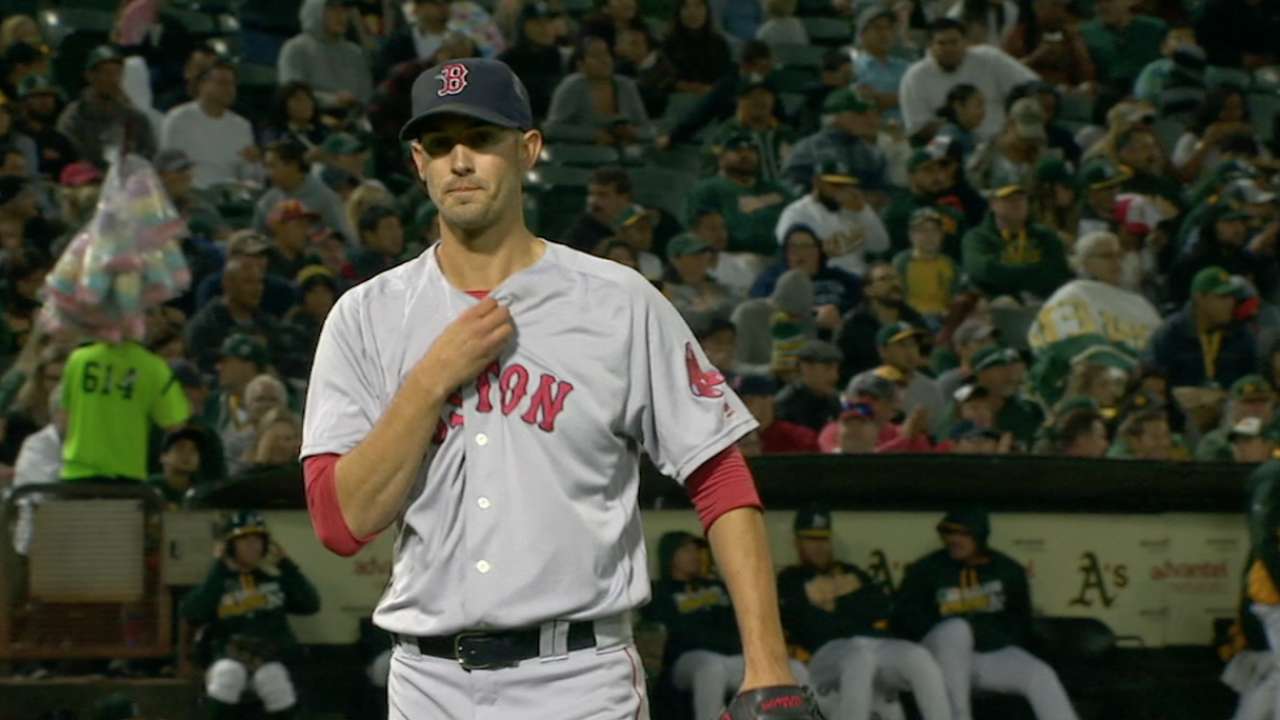 2. Buchholz is back?
The roller-coaster career of Buchholz has taken another dramatic turn, with the Red Sox first turning to him in desperation in their setup role and then placing him back in the rotation as it became clear Steven Wright's shoulder issue isn't abating. It seemed all but certain the Sox would move Buchholz back at the Trade Deadline, but instead he's re-emerged as a key weapon for them, with a 2.20 ERA and .574 OPS against in his past 12 appearances, including a brilliant start in San Diego this week.
"It's been about as wild a year as I can remember me having," he told reporters.
3. Blue Jay blues
Toronto went 19-12 in the season's final month to push its 1 1/2-game lead to six by season's end in 2015. It was a club on a second-half surge that, as manager John Gibbons said the other day, "was like a light switch -- it wasn't gradual, it was like, 'Bam.'"
This time around, the Blue Jays have dropped five of their first six in September, including a sweep in the Bronx. They might win their second straight division crown, but the road's bumpier.
4. Canadian raking
Barring the ever-present possibility of these two clubs facing each other in October, this is David Ortiz's final series in a foreign land that has produced a familiar result.
Did you know that Big Papi has hit more home runs at Rogers Centre (40) than any ballpark not named Fenway Park (219)? It's also the place where he's logged the third-most doubles (34), behind Fenway (323) and the Metrodome (64).
5. Don't forget me
Jose Bautista has played just 93 games this year, and all the attention placed upon Ortiz's final lap and the up-and-coming kids in the Boston lineup has distracted us from Dustin Pedroia. But these two signature stars are still going to have a huge impact on how this race turns out.
The Blue Jays batted Bautista in the cleanup spot Wednesday for just the second time since 2014. Walks and homers have allowed him to remain a productive hitter, but consistency has not been his strength in his potential free-agent walk year, and the Blue Jays need him to get hot in a hurry.
Pedroia, meanwhile, is quietly having a monster second half, with a .445/.475/.518 slash line in his past 27 games to take that loaded Boston lineup to another level.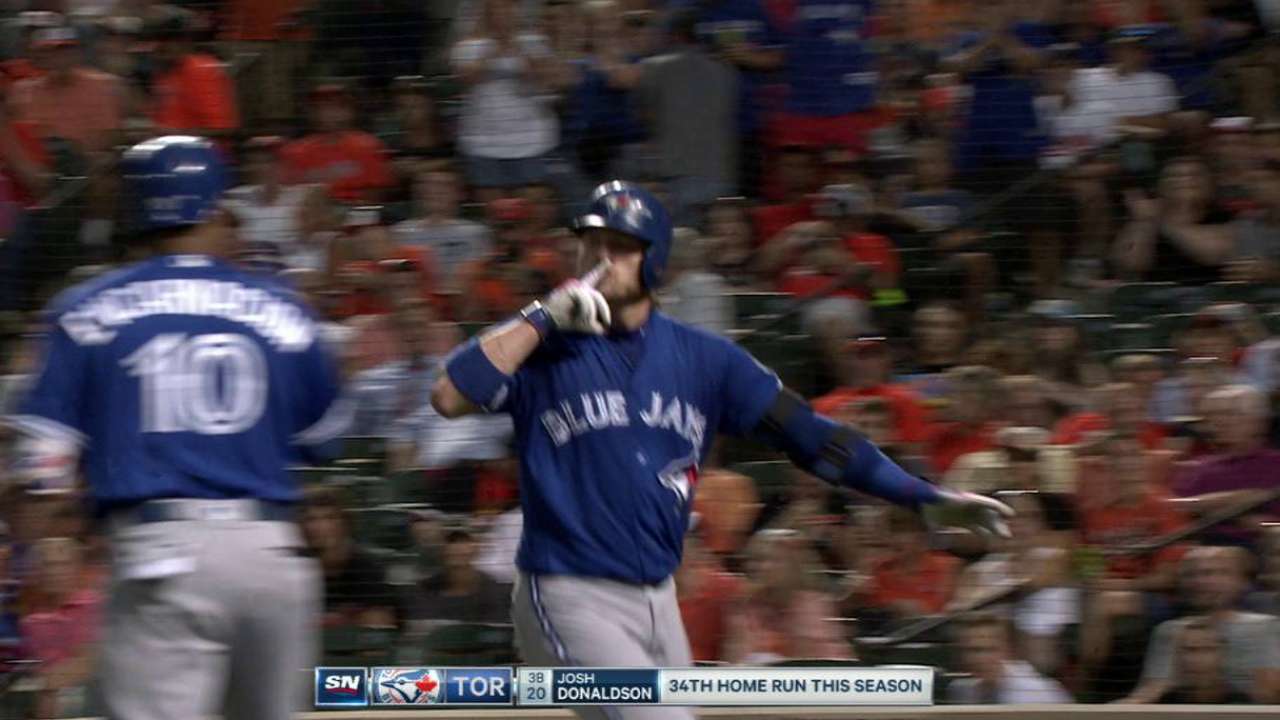 6. Betts vs. Donaldson: Who ya got?
Since 1995, the AL MVP Award winner has come from a non-playoff team exactly once (Alex Rodriguez, 2003). That's a significant trend, which doesn't bode well for Mike Trout (even if he's my personal pick at the moment) and might possibly prove to be an impediment for Jose Altuve.
So if the season ended today, Mookie Betts and Josh Donaldson would be in particularly strong position to win the game's top individual prize. For what it's worth, FanGraphs gives them virtually identical Wins Above Replacement marks (6.9 for Betts, 6.8 for Donaldson), while Baseball Reference slightly favors Betts (7.8) over Donaldson (7.0).
Here are their offensive numbers:
Betts: .316 AVG, .356 OBP, .550 SLG, 30 HR, 37 2B, 5 3B, 100 RBIs, 21 SB, 105 R, 132 OPS+ in 633 plate appearances
Donaldson: .290 AVG, .405 OBP, .564 SLG, 34 HR, 27 2B, 5 3B, 92 RBIs, 6 SB, 109 R, 155 OPS+ in 609 plate appearances
7. Evenly matched
Toronto has the slightest of edges in the season series, 7-6, but the two teams have each scored 62 runs total in those games.
8. Bullpen banter
Because these clubs are so evenly matched, the bullpens take on added importance. The in-season additions of veterans Jason Grilli and Joaquin Benoit gave the Blue Jays a fundamentally better and more reliable bullpen. For Red Sox president Dave Dombrowski, addressing the 'pen in the trade market has proved trickier. He dealt for Craig Kimbrel, Carson Smith, Fernando Abad and Brad Ziegler, yet still found himself with a shaky relief corps entering September.
But Koji Uehara pitched for the first time since July 19 on Wednesday, and he looked fresh and effective in the eighth, so maybe he provides hope for the Sox's setup situation. Grilli, meanwhile, is suddenly laboring, blowing two late leads in his past three appearances. This series will show us which direction these bullpens are trending.
9. Playing the percentages
The Red Sox enter this series a game up in the standings, and our MLB.com projections give them a 56.6 percent chance of nailing it down, versus a 32.7 percent chance for the Blue Jays to overtake them. (The Orioles are given a 9.9 percent chance, while the Yankees are still mathematically alive with a 0.9 percent chance.)
10. We'll meet again
The Blue Jays and Red Sox meet one more time, in the final series of the season in Fenway. So this weekend could merely prove to be an appetizer. But it definitely rates as a heavy app.
Anthony Castrovince has been a reporter for MLB.com since 2004. Read his columns and follow him on Twitter at @Castrovince. This story was not subject to the approval of Major League Baseball or its clubs.