MLB.com Columnist
Richard Justice
Kershaw returns to surging Dodgers club
LA has gone 38-24 since its ace went on DL in late June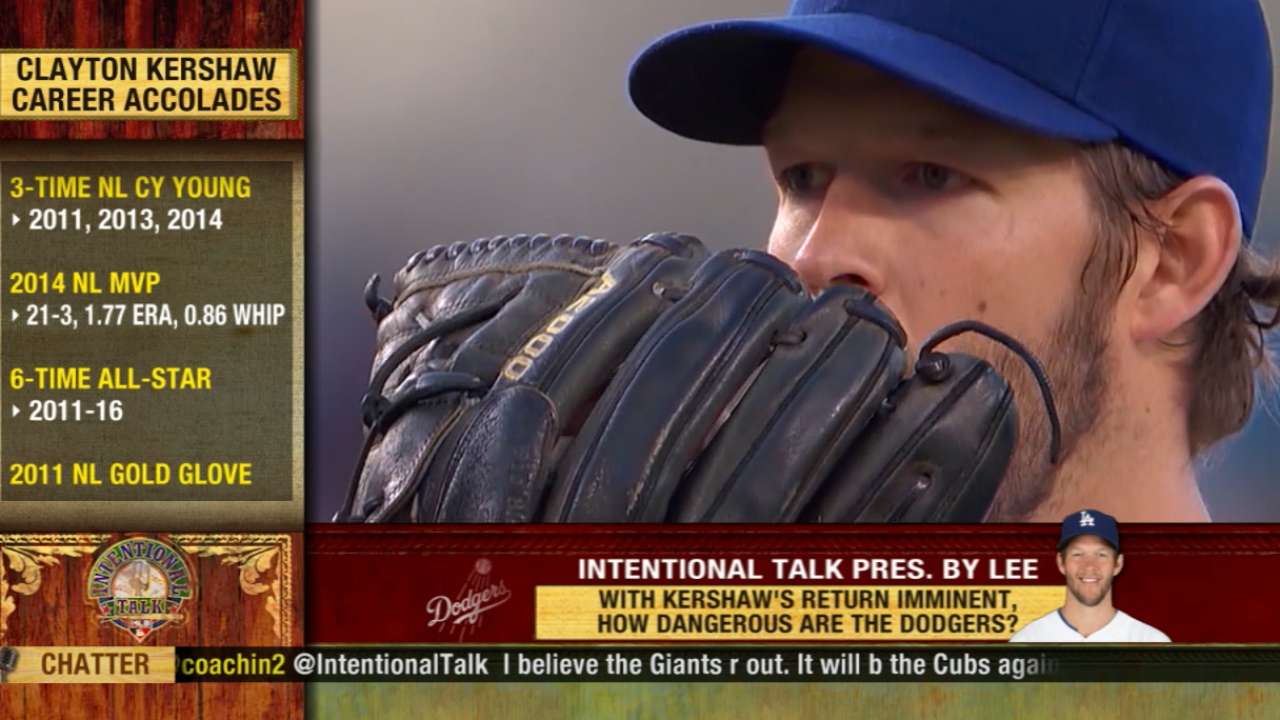 In the 74 days since Clayton Kershaw most recently threw a pitch for the Los Angeles Dodgers, plenty has changed. Most notably -- and most dramatically -- the standings. In less than 11 weeks, the Dodgers have made up 13 games. Yes, you read that correctly.
Los Angeles trailed the San Francisco Giants by eight games in the National League West when Kershaw walked off the mound with an aching back on June 26. As the Dodgers prepare for Kershaw's return in Miami on Friday -- in an epic pitching matchup against Jose Fernandez that will be MLB.TV's Free Game of the Day -- they lead by five games.
Sure, the Giants have had their troubles (25-37) since then, but the Dodgers have done their part in running up the second-best record in the Majors at 38-24.
How they've done it is the amazing part. They've used 11 starting pitchers, including five rookies. They've put five more starters on the disabled list. And it hasn't mattered.
Starting pitching? Who needs it?
The 11 starters used during Kershaw's absence have thrown the fewest innings in the Majors and averaged fewer than five innings per start. Rookies Kenta Maeda and Julio Urias have been very solid. But as a group, the rotation has posted a 4.91 ERA (ranked 19th among 30 Major League teams) since the staff ace went down.
The Dodgers have gone 38-24 anyway because their strengths are greater than their weaknesses. Their bullpen led the Majors in innings while Kershaw was sidelined, and it compiled a solid 3.59 ERA. Their offense has averaged five runs per game, good for sixth highest overall in the big leagues.
Los Angeles has homered 83 times in 62 games, and the club is on a pace for its most in a full season since 2004. Four Dodgers have have hit 20 long balls in a season for the first time since '01: third baseman Justin Turner (25), catcher Yasmani Grandal (24), rookie shortstop Corey Seager (24) and center fielder Joc Pederson (20).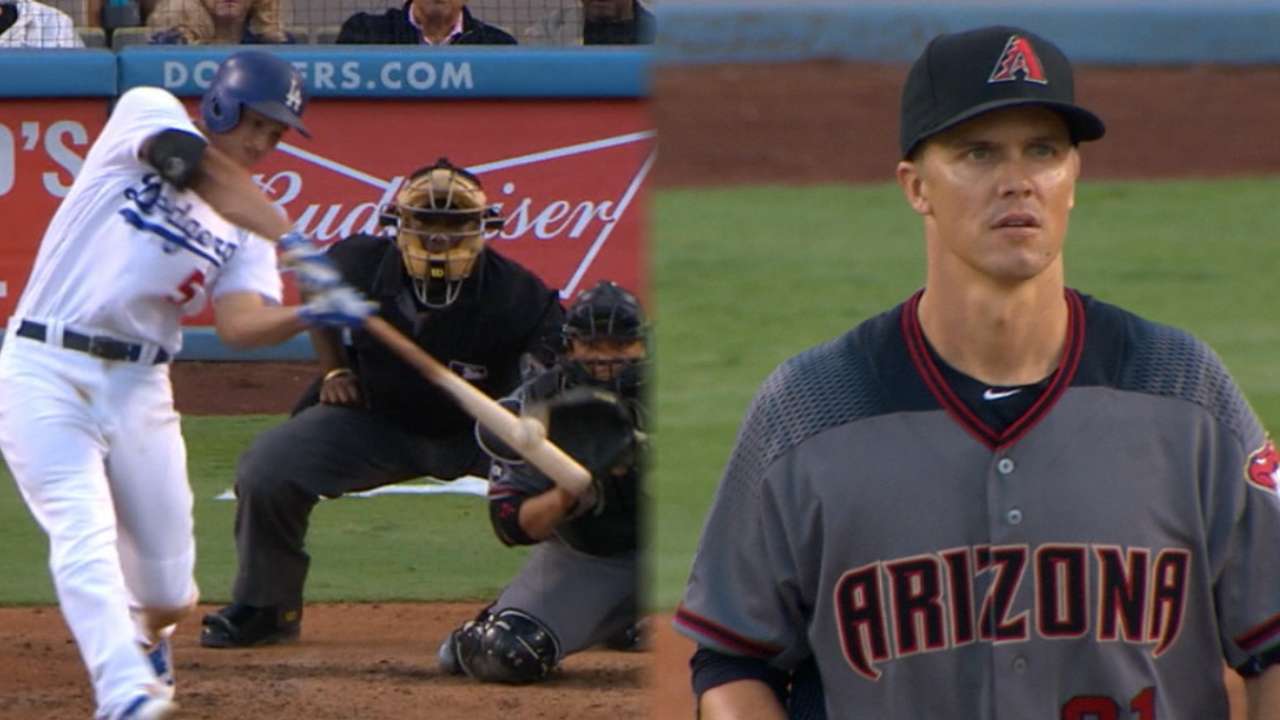 Seager has emerged as one of the five best players in the game, hitting .345 with eight home runs in this stretch. He has all but locked up the NL Rookie of the Year Award, and he should finish high in NL MVP Award voting as well.
During the Dodgers' run, first baseman Adrian Gonzalez has batted .328 with 11 home runs. Grandal has clubbed 14 of his 24 home runs. Turner, who is emerging as a star in his own right, has hit 14 home runs and 45 RBIs.
Even outfielder Yasiel Puig, who was banished to the Minors on July 31, has gone 4-for-9 with two home runs in four games since returning to the Major Leagues. When Puig was sent down, there were plenty of people who thought he'd played his last game for Los Angeles.
So even with Dodgers president of baseball operations Andrew Friedman scrambling to find pitching -- acquiring Bud Norris from the Braves and Rich Hill from the Athletics and summoning a string of rookies from the Minors -- only the Cubs have had a better record (41-24) in the past two-plus months.
"There are many people that wrote us off," Dodgers manager Dave Roberts said.
No one could have seen it coming. At the time of Kershaw's injury, Los Angeles was 14-2 in his starts, 27-34 with anyone else on the mound.
And the Dodgers have been hit hard in other areas. They've placed 27 players on the diisabled list, tying the 2012 Red Sox for the most since 1987.
The Dodgers have used 54 players in all, including 31 pitchers, 15 of them starters. When Kershaw is activated, there'll still be five starters on the DL: Scott Kazmir, Alex Wood, Brandon McCarthy, Brett Anderson and Hyun-Jin Ryu.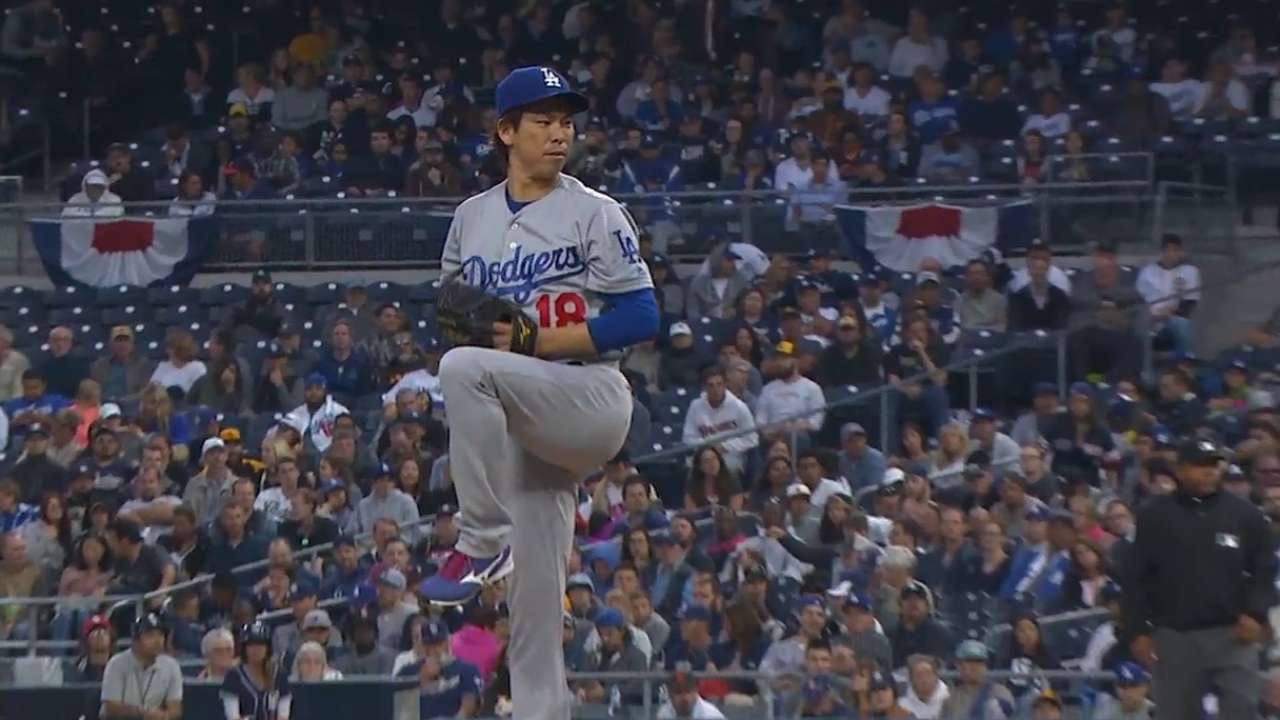 McCarthy and Anderson could return before the end of the season, but Kazmir didn't make it through his rehab start on Wednesday.
Speaking of rookies, there's also Roberts. To hold a club together with a revolving-door roster and the loss of a player who appeared on his way to winning both the NL Cy Young Award and the NL MVP Award in the same season for a second time reflects well on his ability to communicate, organize, teach and motivate.
This week, Roberts started rookie pitchers four days in a row and got victories from all of them: Jose De Leon, Maeda, Ross Stripling and Brock Stewart. In the long history of the Dodgers, this was a first, according to the Elias Sports Bureau.
And there's 28-year-old rookie left-hander Grant Dayton, who wasn't even invited to big league camp and began the season in Double-A. He made his debut on July 22, and in 16 games since, he has been invaluable out of the bullpen, compiling a 1.83 ERA.
Dayton got the biggest out of the game Wednesday in a 3-1 victory over the D-backs when he entered the game with the bases loaded in the seventh and struck out Rickie Weeks to end the inning.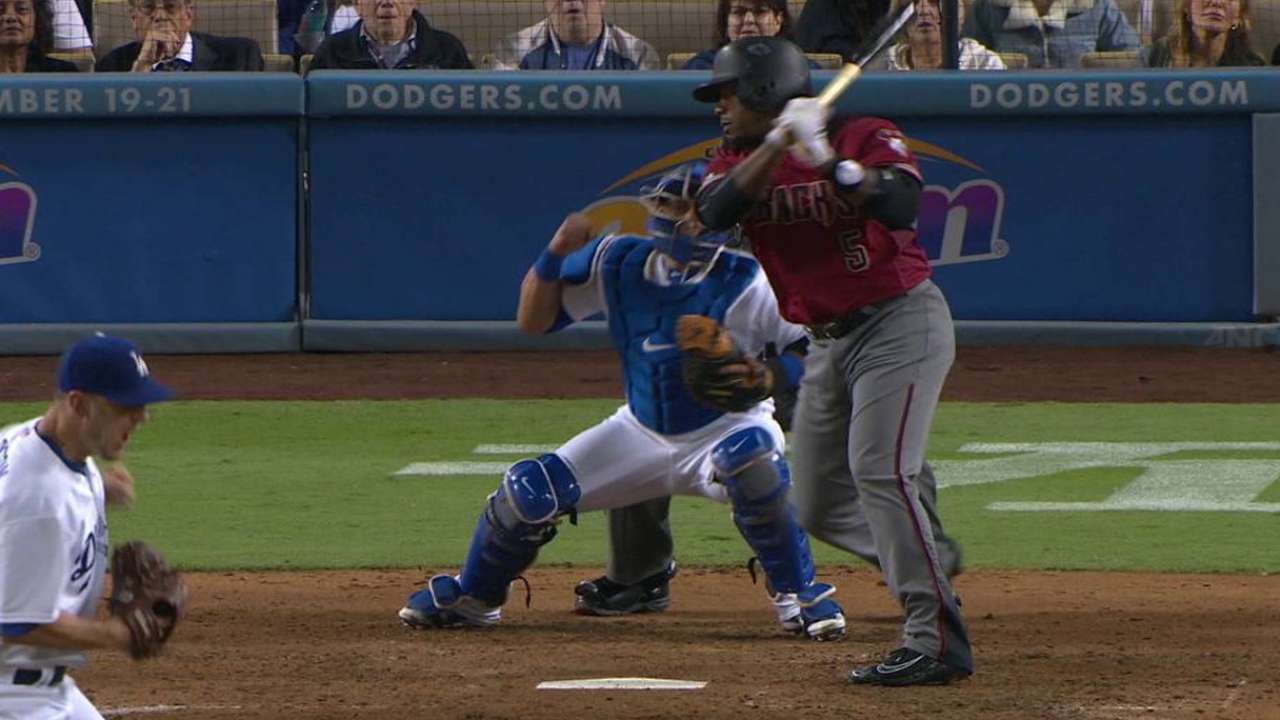 The home dugout at Dodger Stadium erupted in cheers, and Dayton was greeted with high fives and slaps on the back.
"All the young have guys are really growing," Roberts said. "This is definitely a crash course."
Kershaw will love the energy and emotion the Dodgers are riding. And having pitched only 121 innings, he could enter October fresher than he has been in years.
There's no telling how it will work out. The Dodgers and Giants still play six more times, so Los Angeles hasn't yet won anything. Down the line, there could be a postseason matchup with the Cubs.
But that's a discussion for another day. The Dodgers still have some business to take care of, and they now have their ace back. All things considered, they couldn't be in a better place.
Richard Justice is a columnist for MLB.com. Read his blog, Justice4U. This story was not subject to the approval of Major League Baseball or its clubs.