Inbox: Can Marlins make one final push?
Beat reporter Joe Frisaro answers questions from fans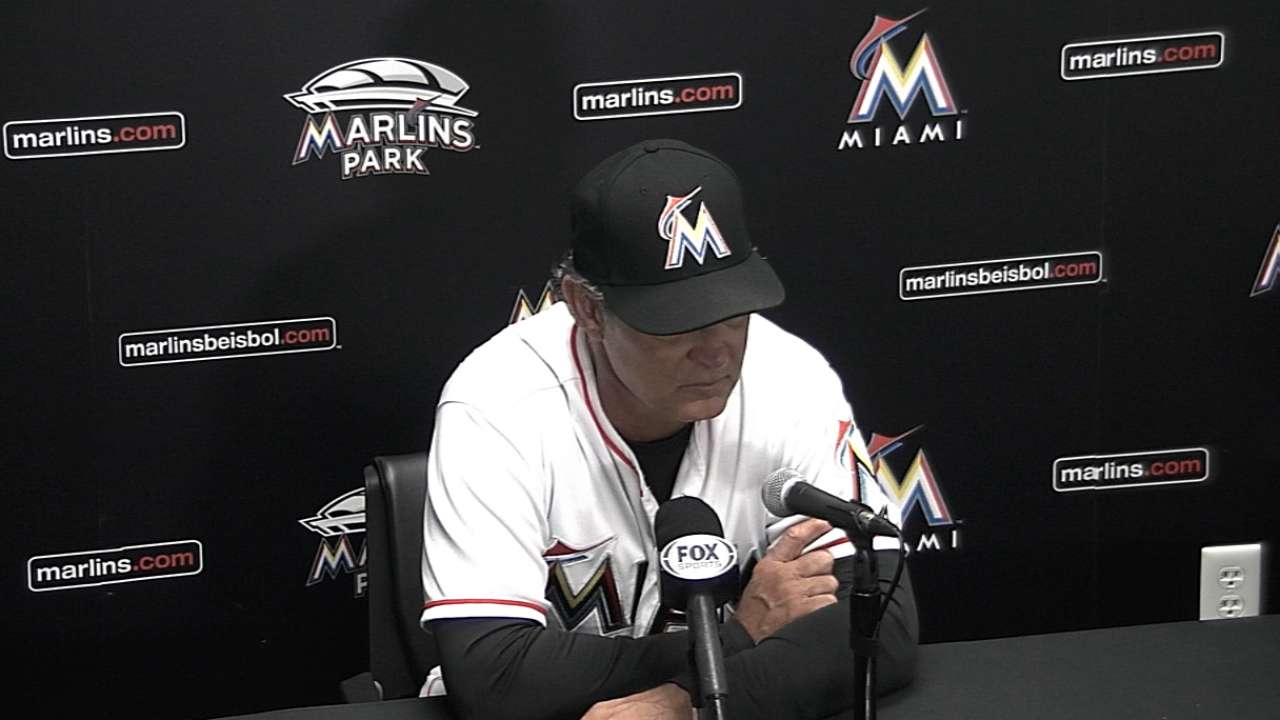 Justin Bour was out significantly longer than expected, and Giancarlo Stanton is back far ahead of schedule. Who is making these diagnoses?
-- @JasonParness
In Bour's case, he rolled his right ankle on July 2, and he initially tried to play through it. He eventually went on the disabled list with the hope of returning in 15 days. But the inflammation didn't go away, leading to more discomfort, and he missed two full months.
Stanton's injury was called a Grade 3 left groin strain. Initially, the timeline was six to eight weeks, meaning the best-case scenario was returning later this month. Stanton worked diligently to be back as soon as possible, and he made it back in three weeks. But keep in mind, with rosters expanding in September, Stanton's initial role is strictly to pinch-hit. He can handle swinging the bat and jogging to a base. I would anticipate he could play right field in about a week to 10 days, at the earliest.
Is there still hope for the season?
-- @armanim06
The downward slide the Marlins have been on the past few weeks, obviously, has seriously dented their Wild Card hopes. But there is still a shot if they get hot the final three weeks. Keep in mind, this club made great strides to be in contention through five months, but it was really set back by injuries in the second half. If the playoffs are not meant to be, finishing over .500 for the first time since 2009 is an important step for many of these players who have only experienced losing seasons.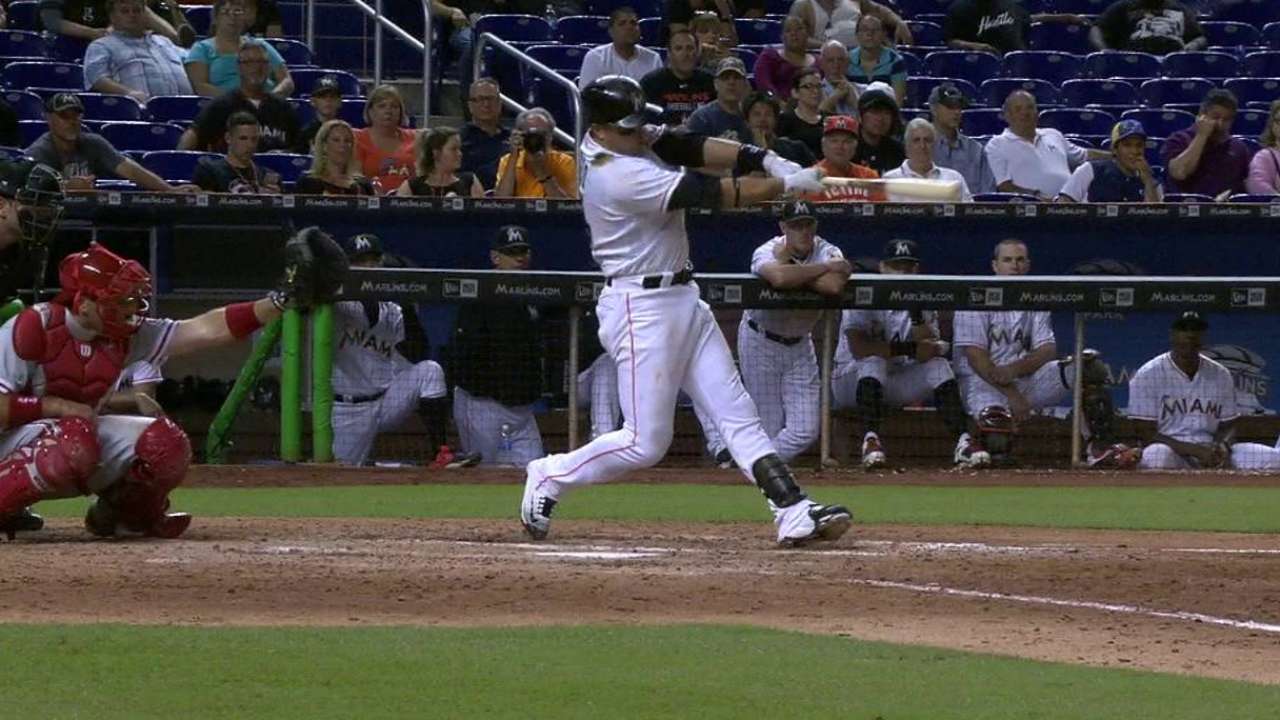 Do you think the Marlins will re-sign Martin Prado? How much would they have to pay him?
-- @ericg0415
The organization has already approached Prado and his representatives about wanting him back for next year and most likely 2018, too. Whether a deal can be reached by the end of the season appears doubtful, because both the club and player have been focused on doing everything possible to reach the playoffs.
Now, if the Marlins are mathematically eliminated before the end of the month, perhaps the sides would actually negotiate what I would guess would be at least a two-year deal. Also, keep in mind, there is a period of weeks in October before the World Series ends and free agency begins that clubs can talk exclusively with their unsigned pending free agents. Miami could seek working out a deal then.
Prado is making $11 million this season, with the Yankees picking up $3 million. If he were to sign, I'd guess a two-year deal around $22 million would be realistic.
How much worse will the Marlins be next year since every trade this year backfired and only further depleted our farm system?
-- @CoreyR33
Not sure why you would assume they would be worse in 2017 considering all the progress they've made this season. Of course, struggling down the stretch has been frustrating to fans and the players alike. But the organization's evaluation of the team has been consistent since Spring Training. They've repeatedly said that this is a playoff-caliber team, and it showed it was, but overall depth was a concern.
The Marlins were able to sustain some injuries, but since Stanton was hurt in mid-August, they were without their best player and Bour, who combined for 40 home runs. And Marcell Ozuna missed this past week with a sore left hand. That's a player with 22 more home runs out of the lineup. That's three players who have combined for 62 homers out of the lineup. If Miami wins just a few of the games those three were out, it significantly changes its Wild Card positioning.
As for depleting the farm system, the players traded all were in low Class A and several years away from being big league ready. The organization knew the risk/reward for going for it. If the season ends up without a playoff berth, it's hard to fault the club for going for it.
Why is Ichiro Suzuki's 3,000 ceremony delayed until one of the last home games? Please tell me it isn't because he is going to quietly go.
-- @MonkieMonks
The Marlins have scheduled a promotional day on Sept. 25, a Sunday against the Braves, to honor Ichiro for reaching 3,000 hits. The day also will celebrate Ichiro's remarkable career, but that shouldn't be viewed as his farewell day, either. Miami has a club option of $2 million to bring back Ichiro in 2017, and chances are good it will exercise it.
But you have to keep in mind, Ichiro will turn 43 on Oct. 22, and there could be an internal question of how much he has left. I still think Ichiro brings value besides strictly his numbers, and when not overused, he has proven to be productive. So as a fourth outfielder, I do anticipate Ichiro being with the Marlins next year.
Joe Frisaro has covered the Marlins for MLB.com since 2002. He writes a blog, called The Fish Pond. Follow him on Twitter @JoeFrisaro and listen to his podcast. This story was not subject to the approval of Major League Baseball or its clubs.