Asher makes statement in first big league win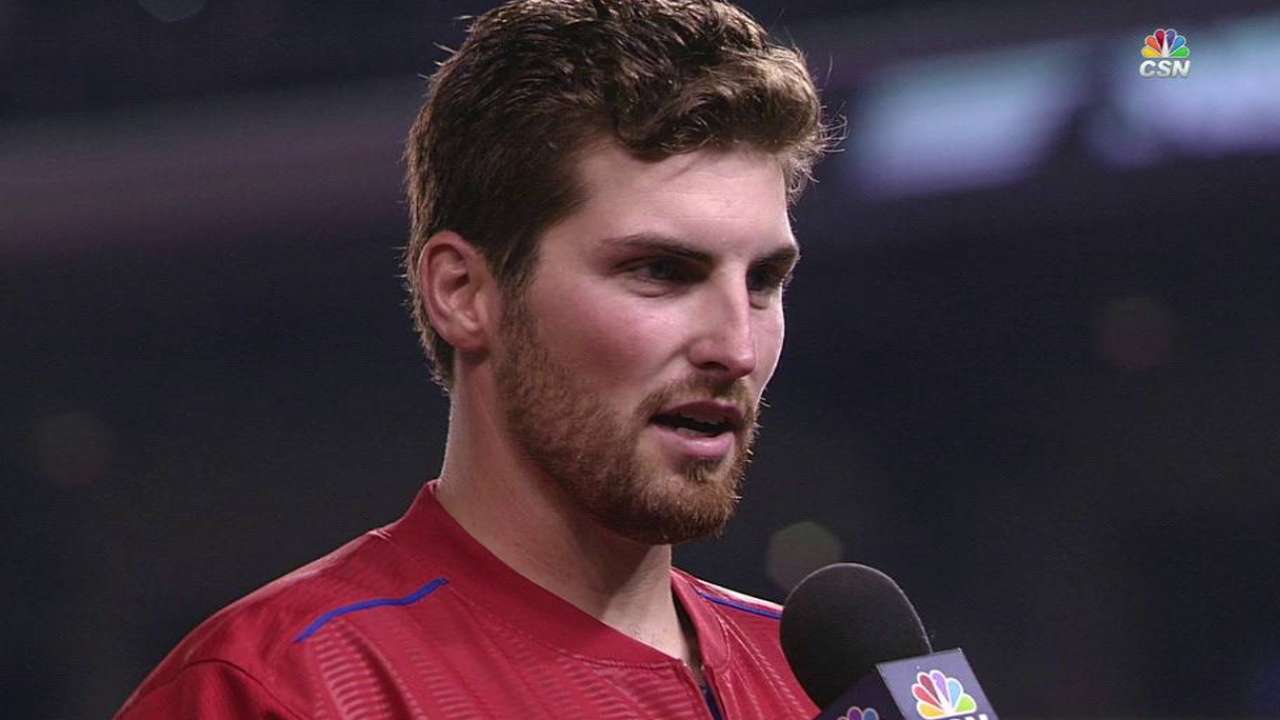 WASHINGTON -- Does Alec Asher have more of this in him?
It is just one start, but his season debut Thursday in a 4-1 victory over the Nationals at Nationals Park had to intrigue a few people in the Phillies' organization. Asher allowed just two hits and one walk in six scoreless innings, throwing a mere 75 pitches (55 strikes). It snapped the Phillies' nine-game losing streak against the Nationals.
Asher's teammates commemorated his first big league win by taking him into the Phillies' shower fully clothed and dumping beer on him.
"I just said that I was going to go out there and have fun," Asher said. "I felt like I wasn't myself at the end of last year and let the moment get to me. I was going to go back to being me. It definitely worked, and I'm looking to build on it."
Asher went 0-6 with a 9.31 ERA in seven starts late last season with the Phillies, who acquired him in July 2015 in the Cole Hamels trade with the Rangers. Asher knew he would not last long with performances like that, so he worked on a two-seam fastball in the offseason. It helped. He went 1-2 with a 3.20 ERA in four starts this season with Double-A Reading before being promoted to Triple-A Lehigh Valley, for which he went 3-0 with a 1.53 ERA in four starts.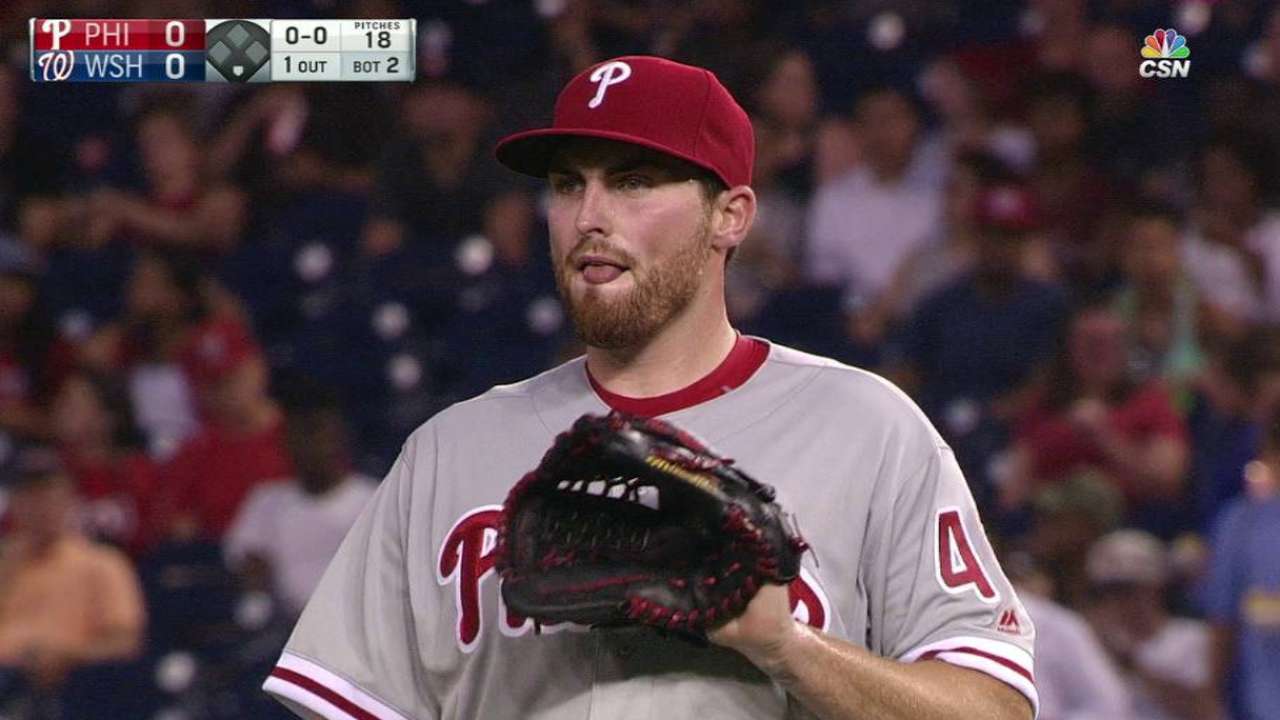 Everything looked great until Major League Baseball suspended Asher 80 games for testing positive for dehydrochlormethyltestosterone (DHCMT), which is an anabolic steroid designed by East Germany in the 1960s. The steroid is better known as oral turinabol.
Former teammate and Rule 5 Draft pick Daniel Stumpf also tested positive for DHCMT this year. Both have maintained their innocence, saying they have absolutely no idea how the easily detectable steroid entered their systems.
"We're all in the same boat," Asher said about himself and four other players that tested positive this year for DHCMT. "We're all looking for a resolution on what had happened. But that's all I got for you."
Phillies manager Pete Mackanin said he isn't interested in Asher's explanation about his PED suspension.
"I don't even want to talk to him about it," Mackanin said. "As far as I'm concerned, it's water under the bridge and let's just put it behind us."
Asher figures to make four more starts before the end of the season. If he pitches well, he could put himself in good position to make the 2017 rotation out of Spring Training. But there should be plenty of competition. If everybody is healthy -- that is always a big "if" -- the group of starters in camp should include Aaron Nola, Jerad Eickhoff, Vince Velasquez, Zach Eflin, Jake Thompson, Adam Morgan, Asher and probably a veteran starter or two.
"If he pitches like he did tonight, he's definitely in the conversation," Mackanin said. "It was noticeable to me, just his demeanor on the mound. It looked like he was confident from the start. He threw strikes. He wasn't pitching away from contact. That's huge. For him to go through what he's gone through and develop a new pitch over the winter and to come out against a real good hitting team, a first-place team, speaks volumes."
Todd Zolecki has covered the Phillies since 2003, and for MLB.com since 2009. Read his Phillies blog The Zo Zone, follow him on Twitter and listen to his podcast. This story was not subject to the approval of Major League Baseball or its clubs.