Cubs nipped by Crew, but close on clinch
Rizzo robbed of 2-homer game; Fowler's slump extended
MILWAUKEE -- The Cubs' offense stalled in the first inning Wednesday because of Matt Garza and was stymied in the ninth by the Brewers' Keon Broxton, but they were able to move a step closer to clinching the National League Central.
Despite losing, 2-1, to the Brewers at Miller Park, the Cubs' magic number dropped to 8, because the Cardinals lost to the Pirates on Wednesday and again on Thursday, when the North Siders were off.
"I think it's inevitable," Chicago's Dexter Fowler said of securing the division. "I don't think anybody is thinking about that. We're just taking it day by day."
One more hit in the first inning might have changed Wednesday's game. The Cubs loaded the bases with one out against Garza, but he got Addison Russell to hit a grounder to first baseman Chris Carter, who threw home to get Kris Bryant. Chris Coghlan then grounded out to end the inning.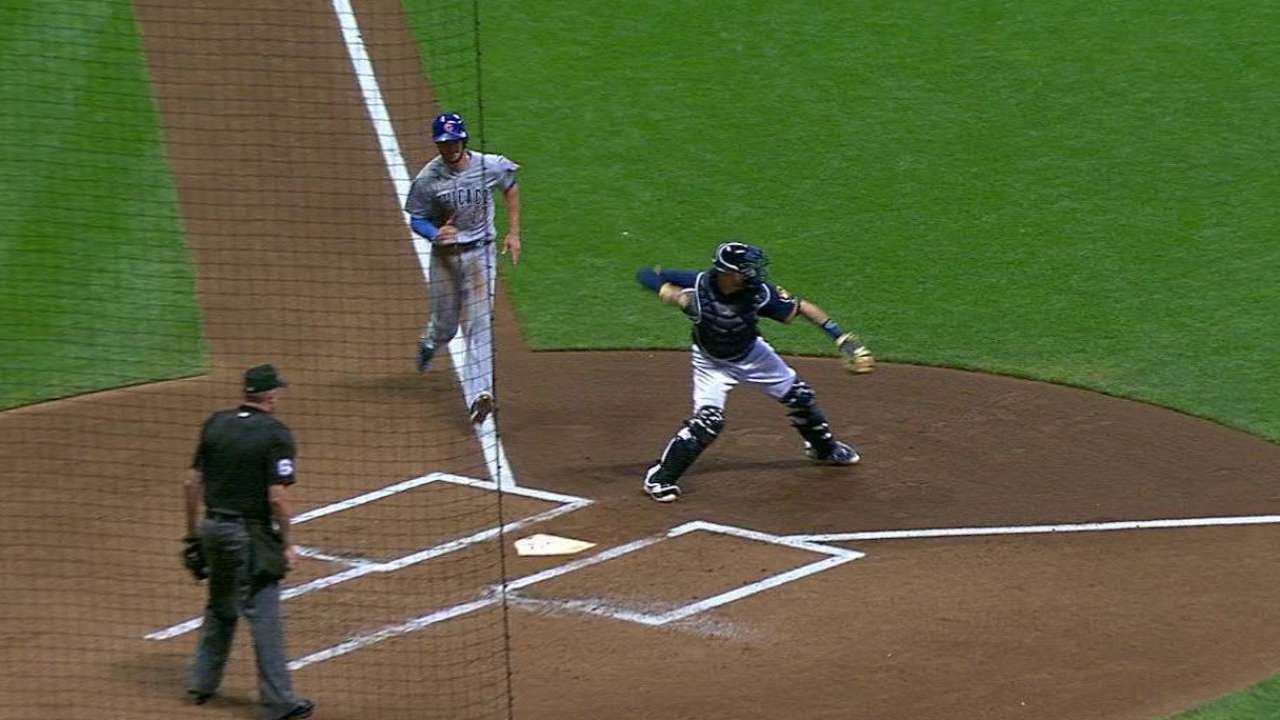 "They made a nice play," Cubs manager Joe Maddon said of Carter's play. "If we get a couple right there and get it rolling, it would've been different for Garza tonight, and we didn't."
Anthony Rizzo tied the game with a solo home run with two outs in the sixth and nearly tied it again with one out in the ninth, but Broxton robbed him with a great catch at the wall in left-center.
"The moment the ball left the bat, you could see it was going to be right at the wall," Maddon said. "You didn't know if it would have enough or not. You watch batting practice and you can tell whether the ball is going to go over the fence or not. As soon as he hit it, I said, 'It's right at the wall.' Of course, that kid is so athletic, Broxton, he went over it. We didn't have good trajectory tonight on some of the balls that were hit well."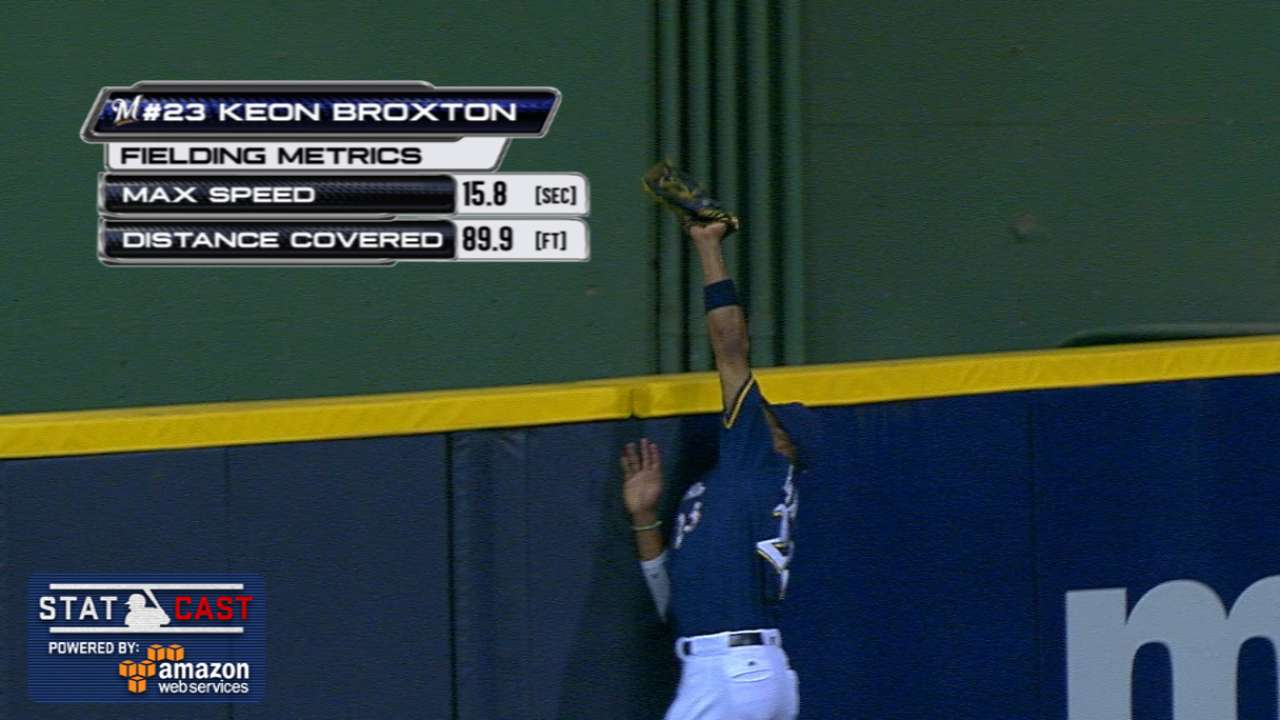 Rizzo wasn't supposed to play Wednesday -- Maddon had talked about giving him a day off -- but it proved hard to sit the first baseman after he hit two home runs on Tuesday. He now has a dozen homers at Miller Park, his highest total outside of Wrigley Field.
Rizzo and Bryant have provided the power, Russell has come on strong with RBIs in the second half, but the player who is the spark for the Cubs is Fowler -- and he's hitless in his last four games (0-for-18).
"I'm sure there have been longer [hitless streaks] in my career, but you don't remember them," Fowler said. "You remember what you want to remember, and you forget that type of stuff. You get three hits and nobody cares."
Maddon has been giving players days off to keep them fresh for a possible long run in October.
"He will get it right at the right time, I totally believe that, because he doesn't carry the previous day to the next one," Maddon said of Fowler. "I don't see a whole lot different from the side.
"In talking to him, I don't think it's an issue of fatigue. He had the [hamstring] injury and was out for a long time. He just has to get that feeling back from the left side."
Could Fowler be getting too much rest?
"All rest is good at this time of year," he said.
Carrie Muskat has covered the Cubs since 1987, and for MLB.com since 2001. She writes a blog, Muskat Ramblings. You can follow her on Twitter @CarrieMuskat and listen to her podcast. This story was not subject to the approval of Major League Baseball or its clubs.