Shaw's swank redemption: Homer, three RBIs
Red Sox third baseman gets back in lineup, lets bat do the talking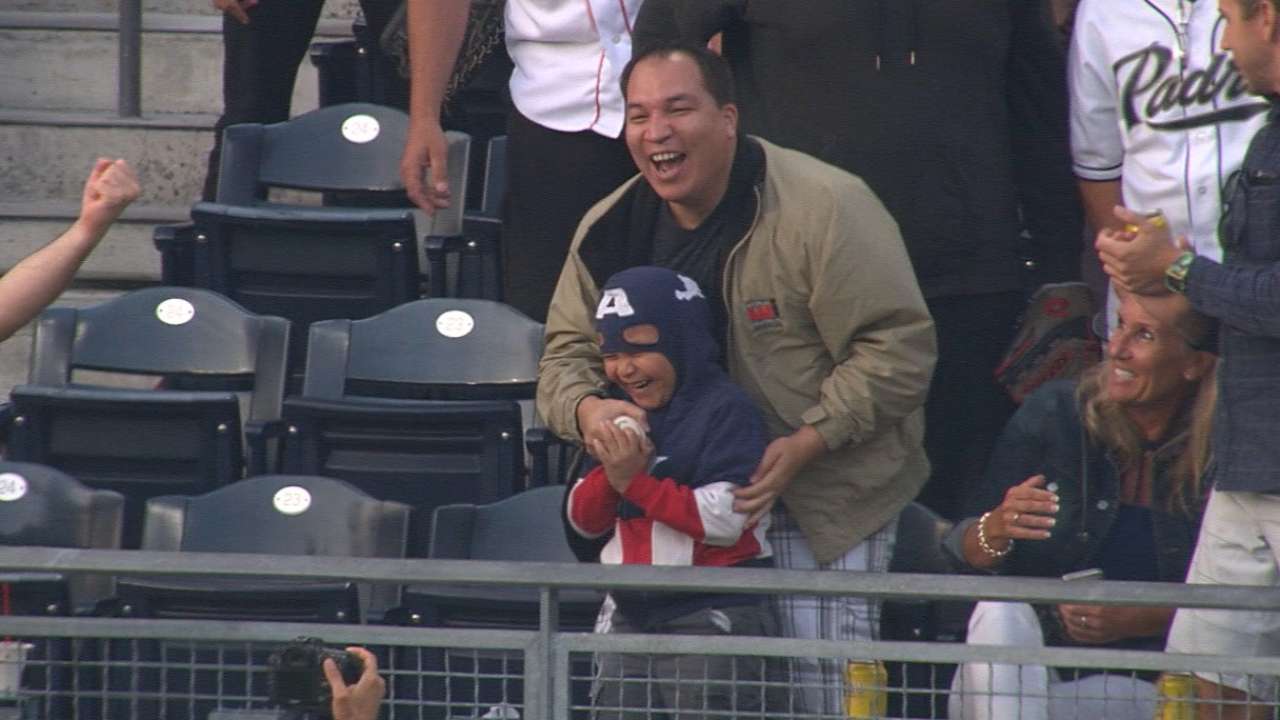 SAN DIEGO -- Travis Shaw had been pent up for four days, waiting for a chance to swing the bat again and build off his best game in months.
So when he stepped into the box for his first at-bat in Wednesday's 7-2 victory over the Padres, Shaw wasn't waiting around.
He took a ferocious swing at the first pitch he saw from Jarred Cosart and hammered it over the fence in right for a two-run shot. Shaw added an RBI single and a walk, reaching base in three of his four plate appearances.
According to Statcast™, Shaw's home run had an exit velocity of 112 mph and a projected distance of 434 feet.
It was as if Shaw was sending a message that he should still be Boston's primary third baseman, even if Yoan Moncada was called up last week.
"I think I've played my whole career that way, trying to prove something," said Shaw. "It's kind of a back against the wall type of thing. It seems like it brings out the best in me. You just try and keep that edge as long as I can. There's always that little bit of an edge there, trying to get back to where I was earlier in the year."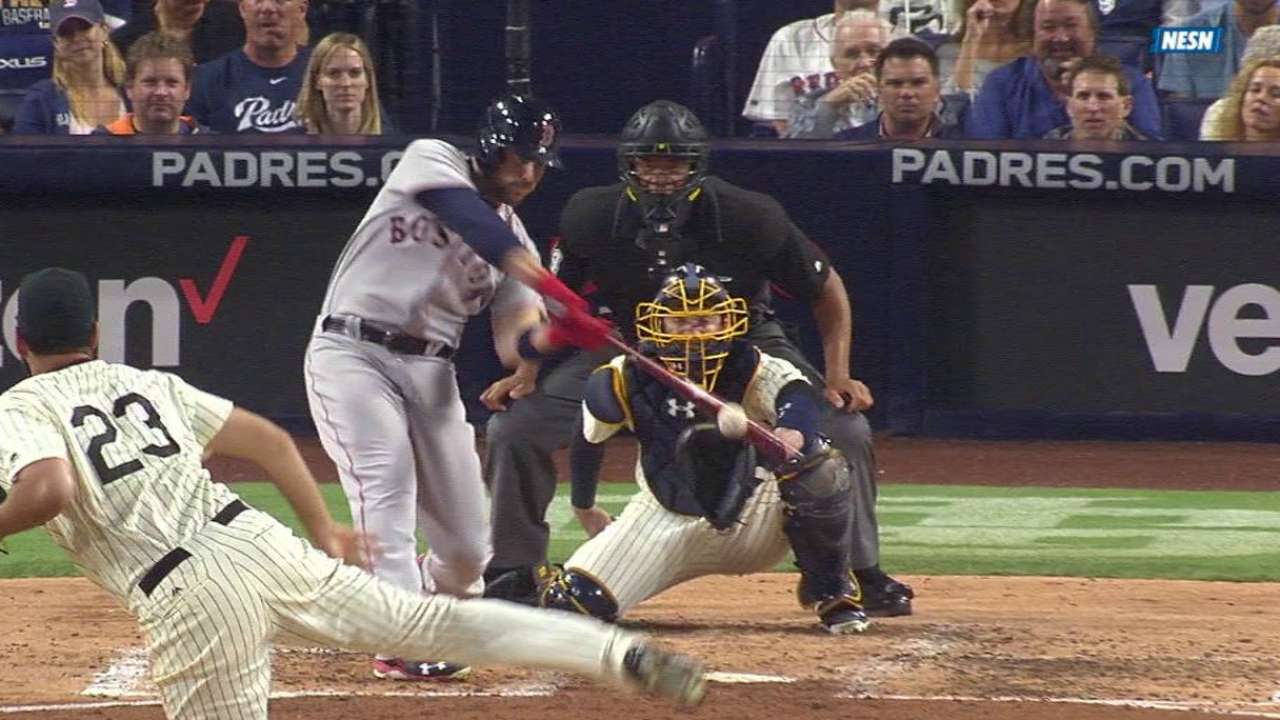 After a strong start to the season, Shaw struggled for much of June, July and August.
Coincidentally or not, he went 3-for-6 with a homer and five RBIs in Oakland on Friday, the same day Moncada joined the team.
Even after that big effort, Shaw wasn't in the lineup the next four days. But after Moncada struck out in seven straight at-bats Monday and Tuesday, Shaw got another chance and capitalized.
"I'm going to take every opportunity from here on out and take it like it's going to be my last opportunity and just kind of try to run with it," Shaw said.
If Shaw wants to get hot again, Red Sox manager John Farrell isn't going to complain. Boston has a one-game lead over the Blue Jays in the American League East, and need all the hot hitters they can get.
"If competition makes guys respond favorably, you know what, that makes us a better team," said Farrell.
Ian Browne has covered the Red Sox for MLB.com since 2002. Follow him on Twitter @IanMBrowne and Facebook. This story was not subject to the approval of Major League Baseball or its clubs.