Kendrys keeps raking, while bullpen struggles
Royals designated hitter caps stellar series with another HR, 3 hits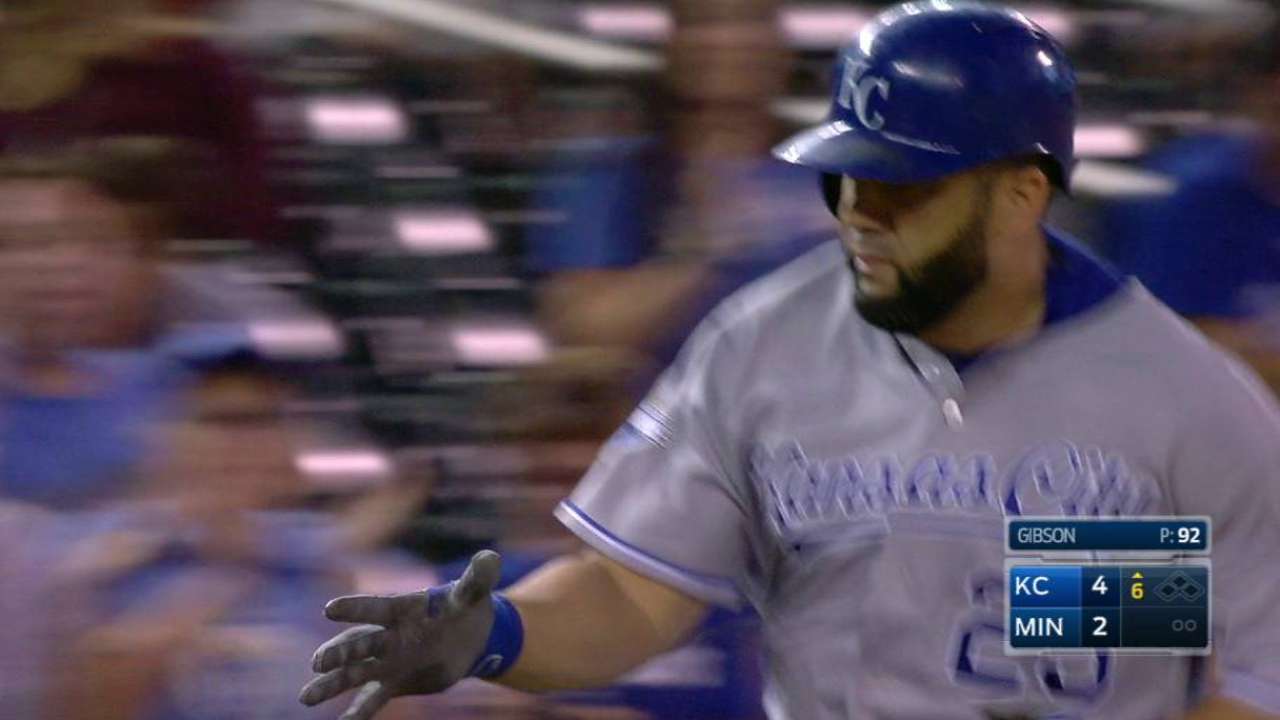 MINNEAPOLIS -- The Royals again saw a late lead slip away in Wednesday night's 6-5 loss to the Twins at Target Field, but despite the bullpen's struggles over the last two weeks, the offense has continued to produce runs at a healthy clip.
In the middle of it all has been designated hitter Kendrys Morales, who homered for the third straight game and drove in two runs on Wednesday in a 3-for-4 performance to extend his hitting streak to a season-high 10 games. Morales has helped carry the offense with injuries keeping Lorenzo Cain and Salvador Perez out of the lineup.
"What sets me at ease a little bit, not having [Lorenzo] Cain in the lineup and not having Salvador [Perez] in the lineup, is that Morales has just been fantastic," manager Ned Yost said. "I mean, just really fantastic."
Morales now has multiple hits in six of his last 12 games and is hitting .380 (19-for-50) in that span. He finished the three-game series against the Twins with four homers and 10 RBIs, including a five-RBI performance on Tuesday that tied his season high.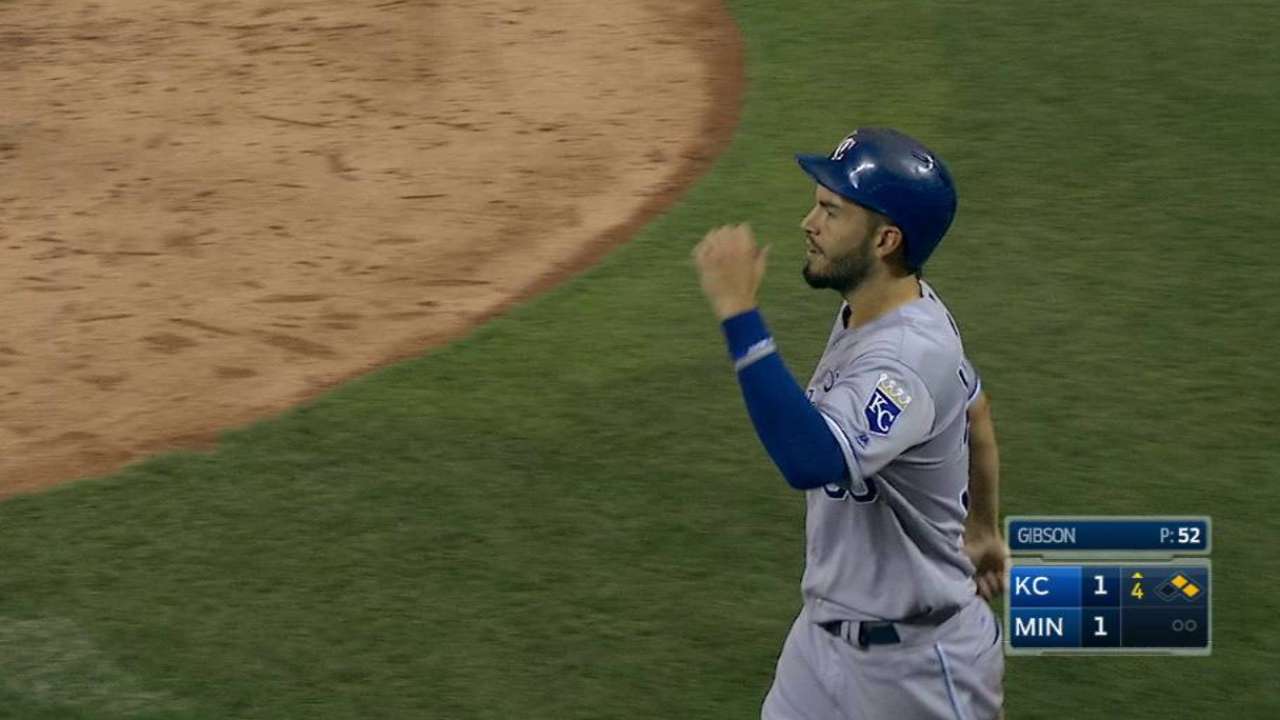 "Just driving the ball off the wall, hitting the ball over the fence, just putting together great, productive, run-producing at-bats," Yost said. "We need that. We need a guy like him to carry us, and he sure is right now."
On Wednesday, Morales drove in the Royals' first run in the fourth inning when he followed Eric Hosmer's leadoff double with an RBI single to right to tie the game at 1. Morales advanced to second on a throwing error and scored on Whit Merrifield's two-out RBI single to give the Royals a 2-1 lead.
Morales again rose to the occasion with a long solo homer to open the sixth that extended the Royals' lead to two runs. The homer, his team-leading 26th, traveled an estimated 437 feet off the facing of the upper deck in right-center field and left his bat at 109 mph, according to Statcast™.
Morales' 26 homers are the most by a Royals hitter since Billy Butler belted 29 in 2012.
Morales added a single in the eighth to cap off his ninth game with at least three hits this season. All but one of those games has come since June 7.
Do-Hyoung Park is a reporter for MLB.com based in Minneapolis. This story was not subject to the approval of Major League Baseball or its clubs.