Early mistakes change Hellickson's fortunes vs. Fish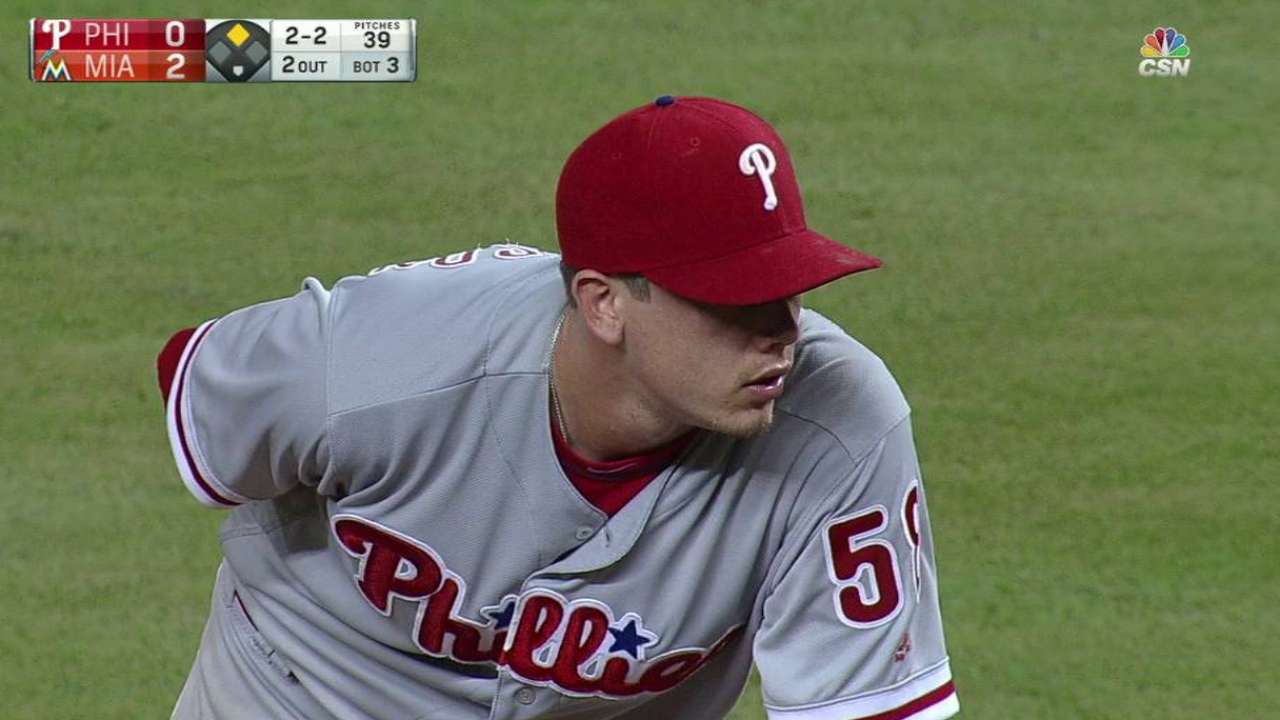 MIAMI -- Phillies starter Jeremy Hellickson had pretty much owned the Marlins' lineup until a 6-0 loss in Wednesday night's series finale at Marlins Park.
Hellickson was 2-0 with a 2.13 ERA over four starts against Miami this season. He had allowed just 19 hits and six runs over 25 1/3 innings while striking out 17.
But Wednesday was a different story. Hellickson gave up nine hits over six innings, allowing four runs (three earned). He struck out just one.
The Marlins managed to salvage one of the three games in the series, scoring a run in each of the first two innings to put the pressure on a Phillies team struggling to score.
In the first, Hellickson gave up a one-out triple to Ichiro Suzuki, who scored the first run of the game, and then yielded a leadoff double in the second inning to Marcell Ozuna, who also scored.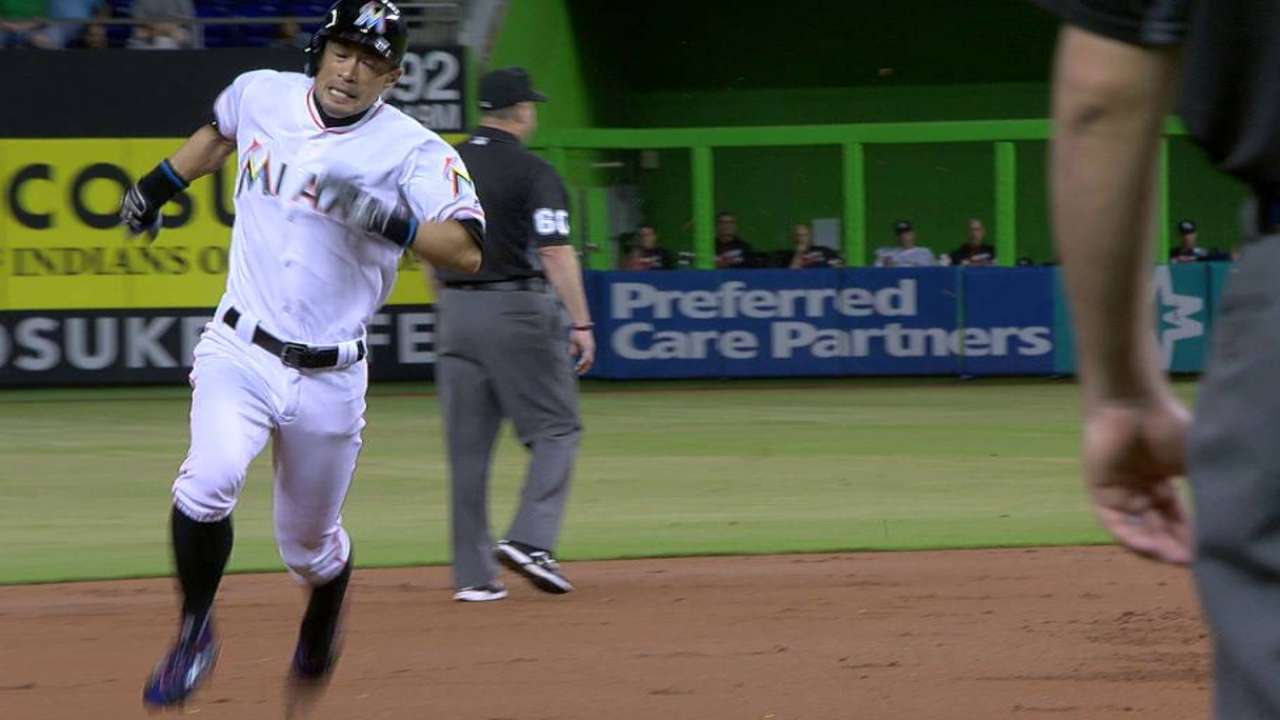 "I made too many mistakes early in the count, especially the first couple of innings; one to Ichiro just a lazy changeup, and Ozuna the next inning, you can't give up extra-base hits to lead off innings," Hellickson said.
In four previous starts in Miami, Hellickson was 0-0 with a 2.49 ERA, and over eight previous career starts, Hellickson was 2-1 with a 3.00 ERA against the Fish. He struck out 33 and walked 12 in 48 innings.
"You've just got to battle," Hellickson said. "Not every game's going to go how you want it. You've got to just keep grinding, keep making good pitches. Tonight was an example of that."
He yielded single runs in the fifth and sixth innings against the team with which he has somewhat of a history.
"It's my fifth start against them [this year]," he said. "So I have an idea what I want to do, they have an idea of what I want to do. I just left too many balls up there early in the game."
But the Phillies didn't offer up any help offensively. They were shut out for the ninth time this season, and fourth over their last 15 games.
Glenn Sattell is a contributor to MLB.com and covered the Phillies on Wednesday. This story was not subject to the approval of Major League Baseball or its clubs.