Span sits with lingering knee soreness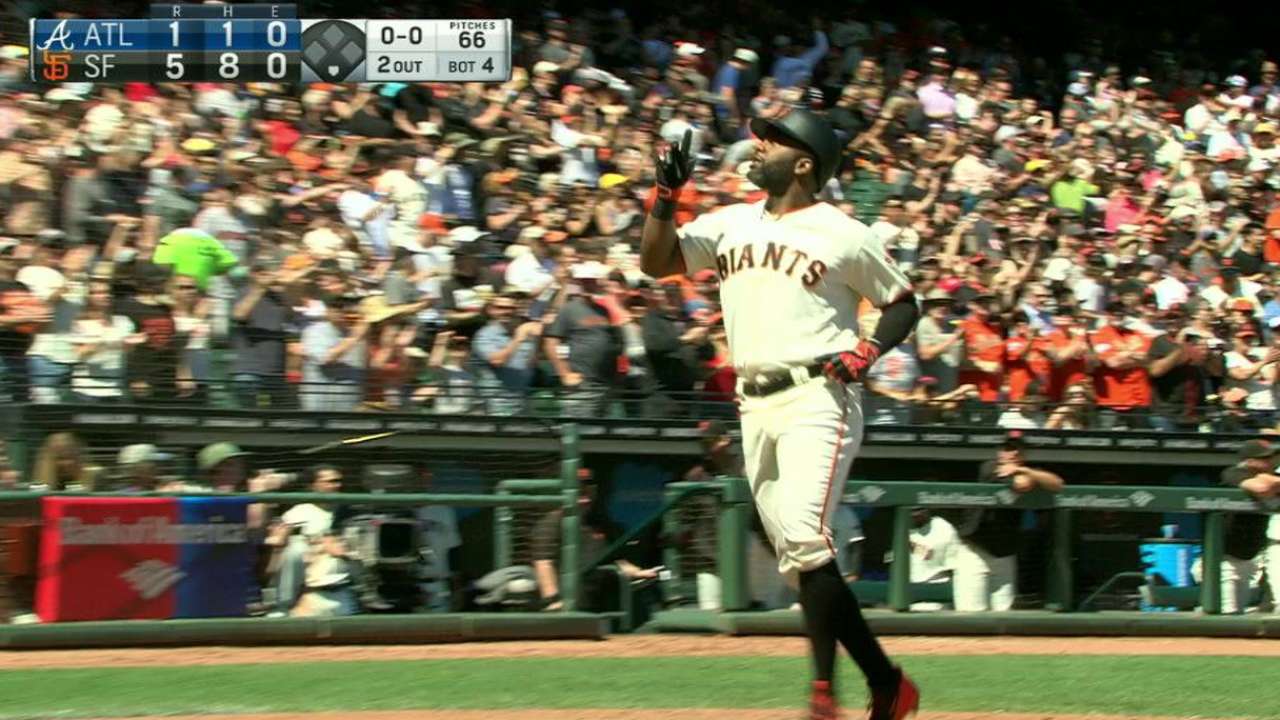 DENVER -- Giants manager Bruce Bochy said before Wednesday's series finale against the Rockies that center fielder Denard Span is still bothered by a sore knee after being hit by a pitch in the seventh inning of a game against the Braves on Aug. 28.
"It's been lingering a little bit," Bochy said. "That's part of the thinking, too, is to get him freshened up. He's played as many games as any center fielder in the game -- he was up there at the time. Coming off [season-ending hip surgery in 2015] and everything, he's played a lot of games."
Bochy said the 32-year-old Span -- as well as second baseman Joe Panik -- would be back in the starting lineup Friday at Arizona and play the entire D-backs series.
Since getting hit by the 93 mph fastball from Atlanta reliever Brandon Cunniff, Span has gone 1-for-25. Prior to that, he batted .349 with five home runs and 15 RBIs in August. Span had four home runs and 31 RBIs total in the first three months of the season.
Manny Randhawa is a reporter for MLB.com. Follow him on Twitter at @MannyRsports. This story was not subject to the approval of Major League Baseball or its clubs.