Middle infielders hammering homers at historic rate
Second basemen, shortstops grabbing greater share of league's big flies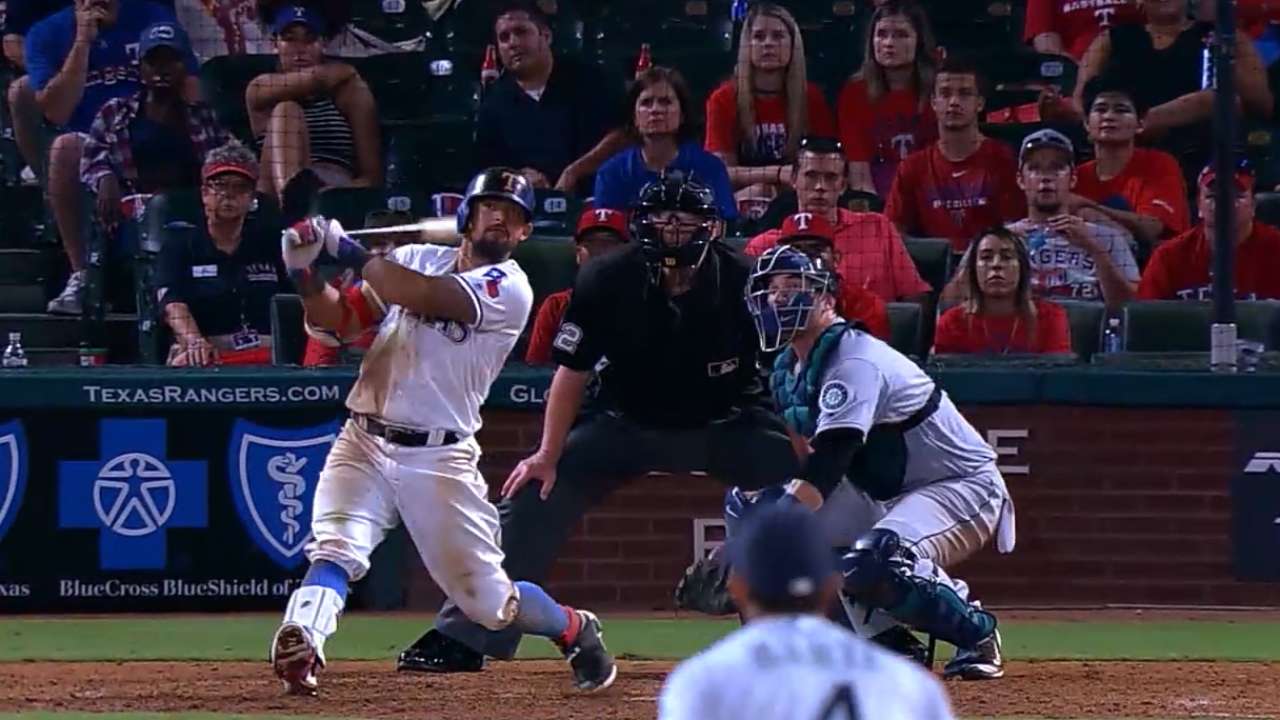 Middle infielders, rarely known for power production, are flexing their muscles like never before in 2016.
Both second basemen and shortstops have set single-season home run records for their position, and together they are accounting for a far bigger share of MLB roundtrippers than in years past. From last season to this season, the number of middle infielders who have gone deep 20-plus times has skyrocketed from four to 16 -- a group that will continue to grow over the final month.
This suddenly threatening group features veterans with spiking power numbers such as the Twins' red-hot Brian Dozier and the Nationals' Daniel Murphy, as well as youngsters with wall-clearing pop such as the Rangers' Rougned Odor and the Dodgers' Corey Seager. Both contingents have done their part to shift the positional power hierarchy, outpacing the considerable overall rise in homers throughout the game.
As seen in the chart below, about 19 percent of homers this season have been hit by players who were manning second base or shortstop. Since 1974, a period for which Baseball-Reference.com has complete splits, the previous record was 17.1 percent (2007).
The question is what looms behind this surge in middle-infield power, and whether it is likely to continue. On this subject, there are a variety of theories.
Cubs president of baseball operations Theo Epstein pointed to the recent influx of talent at these positions. A record 14 middle infielders age 26 or younger already have hit at least 15 homers this season, smashing the record of 10 set in 2007. And while that sort of thing can be cyclical, it does suggest sustainability.
"Right now, there's tremendous young talent in the game overall, and you tend to see the cream of the crop of the young talent in the middle of the field," said Epstein, whose 22-year-old shortstop, Addison Russell, has 19 homers. "You have multidimensional shortstops like this, obviously, they're among the most special players in the game."
Could those players also be changing in ways that make them more likely to hit for power than their baseball ancestors?
Nationals manager Dusty Baker, whose own big league career began in the late 1960s, not only sees teams that are looking for power more, but also bodies that are getting bigger and often stronger. While Hall of Famer Cal Ripken Jr. redefined what a shortstop could look like back in the 1980s, no other 6-foot-4 players stuck at the position until last year. Seager and the Astros' Carlos Correa -- both 22 or younger and listed at 6-foot-4, 215 pounds -- have combined for 69 homers in fewer than 400 career games since their debuts.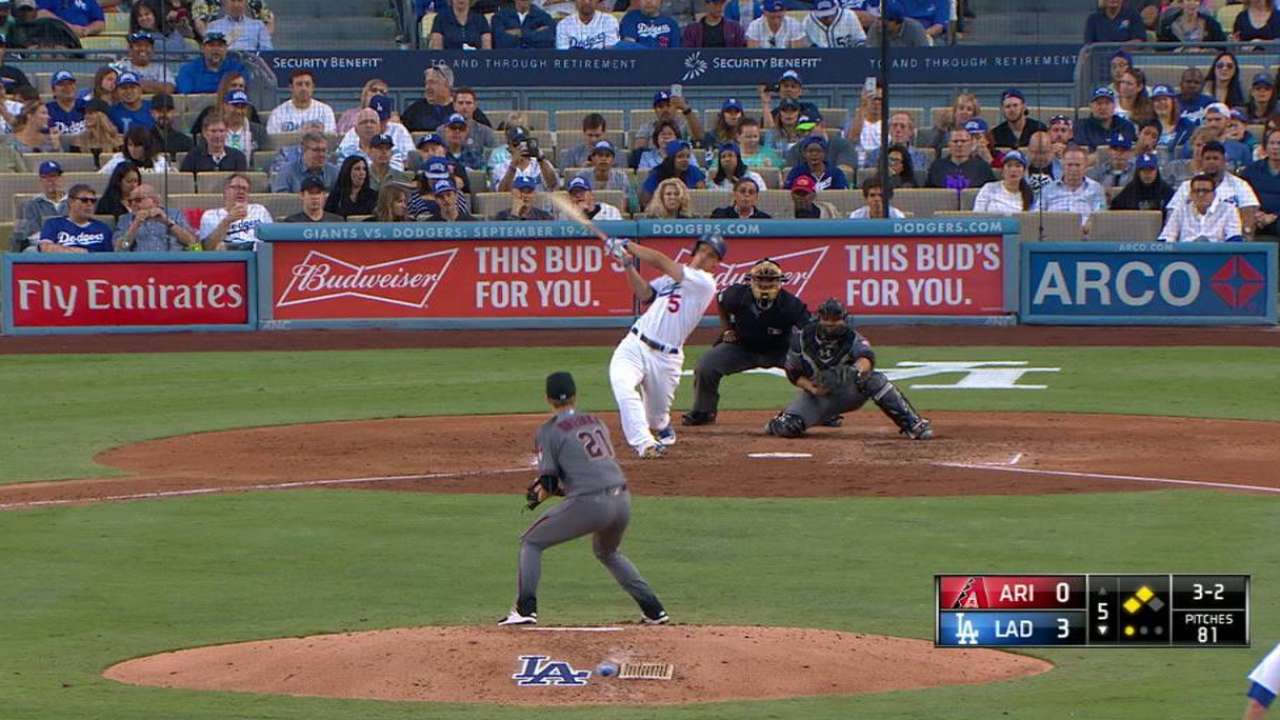 But size isn't everything. Correa's double-play partner, Jose Altuve, has slammed 22 homers this year despite being listed at 5-foot-6. Padres 28-year-old rookie second baseman Ryan Schimpf, who is 5-foot-9 and 180 pounds, has come out of nowhere to hit 17 homers in 68 games.
"Guys are becoming much more efficient at using their bodies mechanically from a swing perspective," San Diego manager Andy Green said. "We're seeing smaller guys generate more power. When you look at Schimpf, he falls right into that mode."
It's also possible that this power outburst isn't as much about the players as it is the way teams view and deploy them. Perhaps a certain type of player who would have been moved to a corner position in years past now gets the chance to stick in the middle infield.
"I think it's all about finding as much offense as you can, and the defensive stereotypes or defensive expectations of where the offense comes from is a little different nowadays," Houston manager A.J. Hinch said. "All teams are starving for offense, and we'll put just about anybody anywhere."
In that environment, there had been 1.17 home runs hit per team game this season through Tuesday, up from just 0.86 in 2014 and tied with the '00 season for the most in history. Buoyed by all those balls leaving the yard, scoring is up from 4.25 to 4.51 runs per team game over the past year, reaching the highest level since '09, despite an all-time-record average of 8.00 strikeouts.
The middle-infield power display fits into that trend, but also exceeds it. Consider these facts and figures:
• Second basemen have gone deep 502 times this season, smashing the previous record of 477 set in 2009.
• When the Rays' Nick Franklin smacked a two-run shot against the Orioles on Wednesday afternoon at Tropicana Field, it was the 424th homer by a shortstop this year -- surpassing the record set in 2002. That total was at 425 by night's end. While second basemen are carrying more of the power load, shortstops still have accounted for nearly nine percent of MLB homers in '16 -- a new record.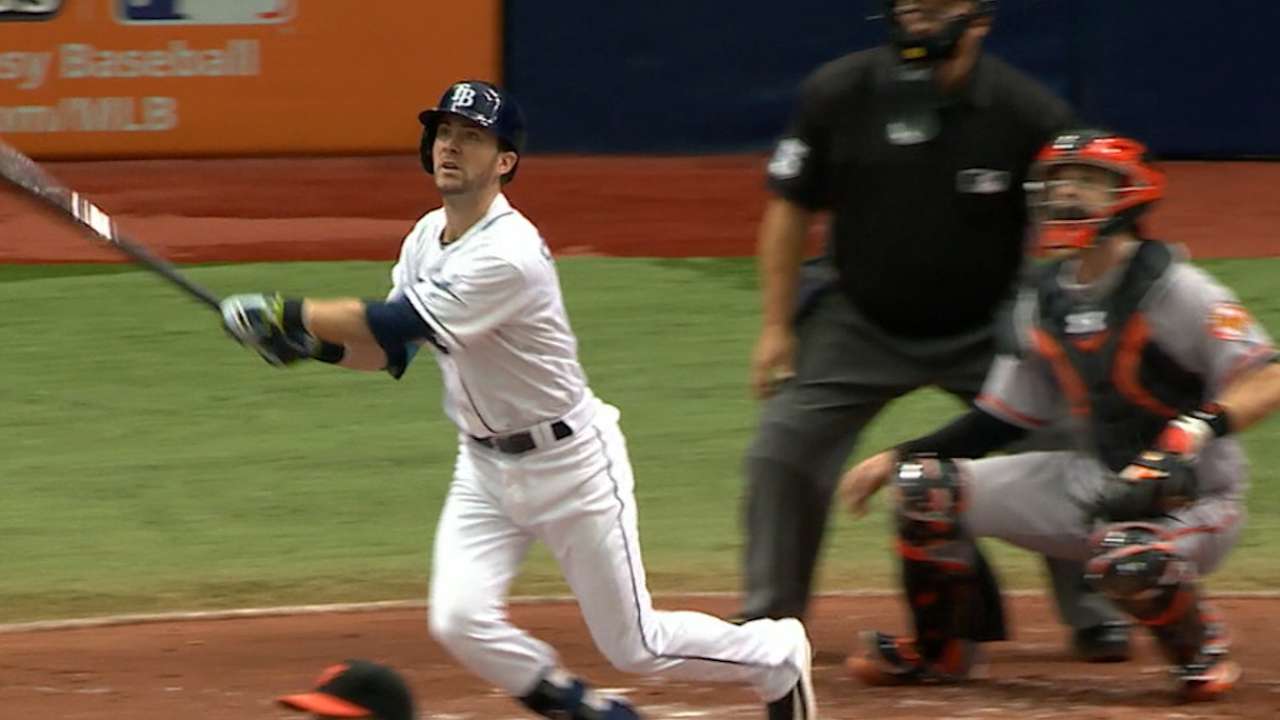 • Put together, middle infielders have accounted for 927 dingers. With three-plus weeks left on the schedule, that's already 56 more than the the previous mark, set in 2003, and 169 more than last year.
• Second basemen have more homers than center fielders and entered Wednesday tied with left fielders -- traditionally a much more power-oriented position. By contrast, second basemen hit 186 fewer homers than left fielders last year, and less than half as many in 2000, when left fielders set a record with 783 big flies. Looking beyond the homers, second basemen had a .771 OPS through Tuesday, just behind designated hitters (.777) and ahead of all three outfield spots. Meanwhile, shortstops (.727) were not far behind left fielders (.736).
• Overall, the number of players this season with at least 15 homers (123) is well shy of the 2000 record (145). But 26 of those players have spent the majority of their games at one of the middle-infield spots -- six more than the previous high set in '07.
• Of those 26 middle infielders with 15-plus homers, 19 already have set a new career high, and all but one (Correa) has exceeded his total from 2015.
• By slamming 22 homers since July 31, Dozier (39) is approaching Davey Johnson's single-season record for a second baseman (43). In 2015, Dozier was the only player at his position to hit 22 or more for the entire season.
• Murphy (.595) and Dozier (.576) rank second and tied for fifth for the highest single-season slugging percentage by a qualified second baseman since integration (1947). Murphy's mark trails only Jeff Kent, who posted a .596 slugging percentage in 2000. Altuve, Robinson Cano and Odor also sit in the top 40 on that list.
• Five players in their age-23 season or younger who play primarily at shortstop (Xander Bogaerts, Correa, Russell, Seager and Trevor Story) have reached 15 homers. The previous record was two, and five players total managed that feat from 2001-14.
• The flip side of the power is that both second basemen and shortstops are in the process of putting together the highest strikeout rates in history for their positions. Shortstops, for example, have seen their K rate rise steadily, from 14.9 percent in 2010 to 18.4 percent this year.
Andrew Simon is a reporter for MLB.com. Follow him on Twitter @AndrewSimonMLB. This story was not subject to the approval of Major League Baseball or its clubs.