Stewart, Dayton are latest rookies to step up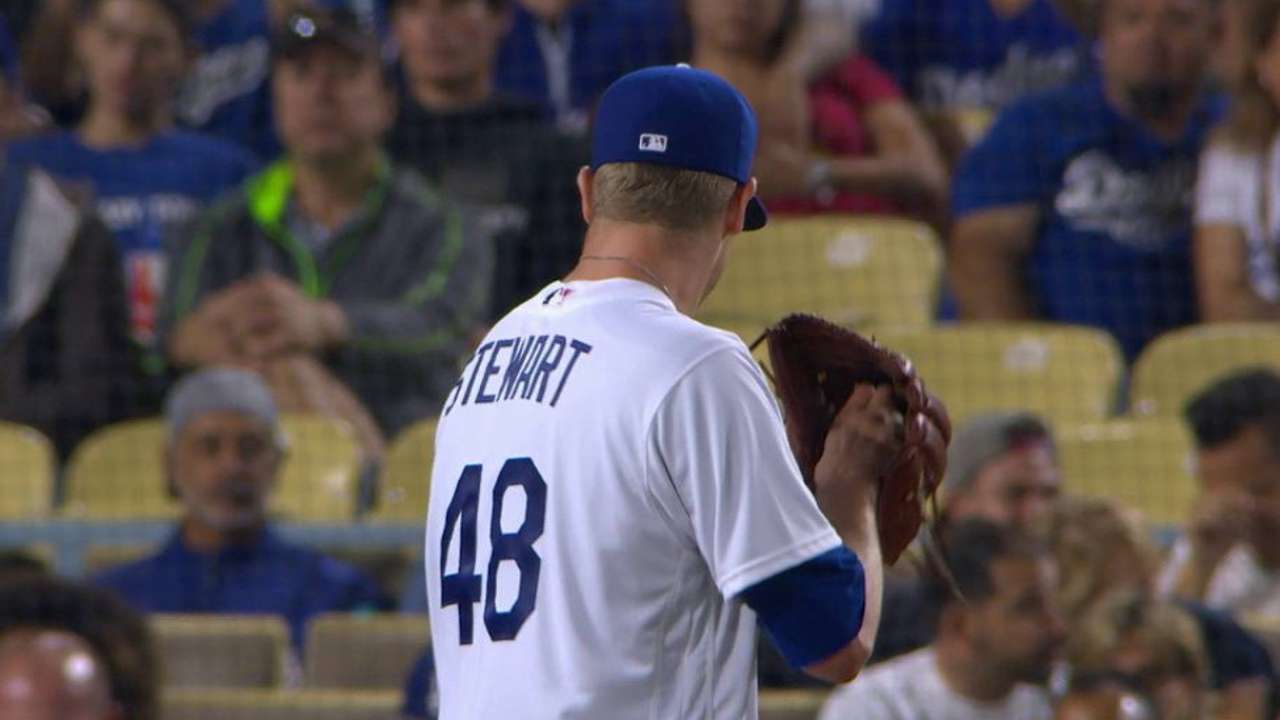 LOS ANGELES -- Brock Stewart made it four straight rookie starting pitchers earning wins, something that had never happened in Dodgers history until Wednesday night's 3-1 win over the D-backs.
And when the conversation involves rookies, don't leave out the one who starred in the most crucial out of the game, lefty reliever Grant Dayton, or the one who has been pushing the buttons to get the Dodgers into a season-high five-game lead in the National League West with a five-game win streak, first-year manager Dave Roberts.
Deploying a 34-man roster that includes 11 rookies, Roberts used eight pitchers, tying a club record for a nine-inning game. Stewart went five innings for his first Major League win. There were four relievers in the sixth inning to face four batters. The seventh inning ended with Dayton striking out pinch-hitter Rickie Weeks Jr. with the bases loaded. And Kenley Jansen recorded his 43rd save, one shy of his career best.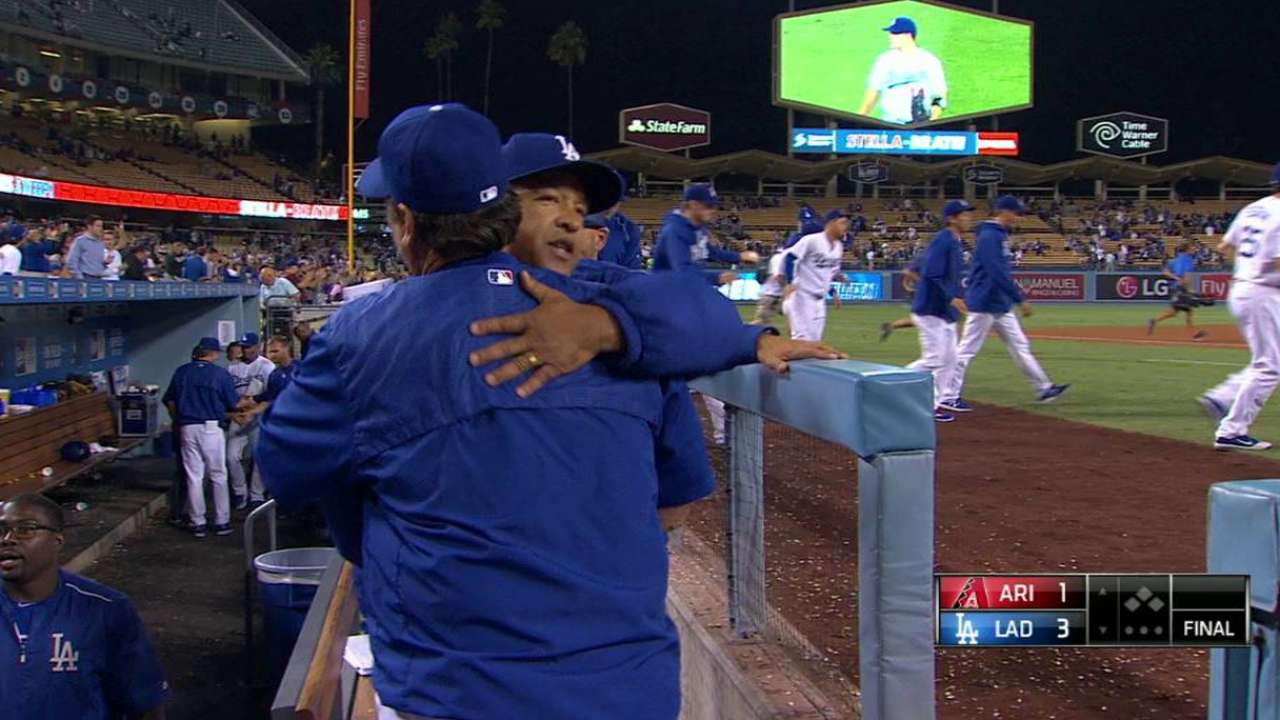 Following fellow rookie starters Jose De Leon, Kenta Maeda and Ross Stripling, Stewart conceded he wasn't as sharp as he was against the Cubs nine days earlier. But for somebody that opened the season at Class A, he was good enough.
"I was happy with the way I battled and competed out there," he said. "I found out today I can compete without my best stuff. It's been a wild year, been a whirlwind."
Not just for Stewart. Another key contributor in this pennant race who, like Stewart, wasn't even invited to Major League Spring Training is Dayton, acquired last year from Miami for former first-round pick Chris Reed. With the Dodgers nursing a two-run lead in the seventh, Jesse Chavez allowed a pair of singles, got two outs, and up came noted Dodgers killer Paul Goldschmidt with the tying runs on second and third.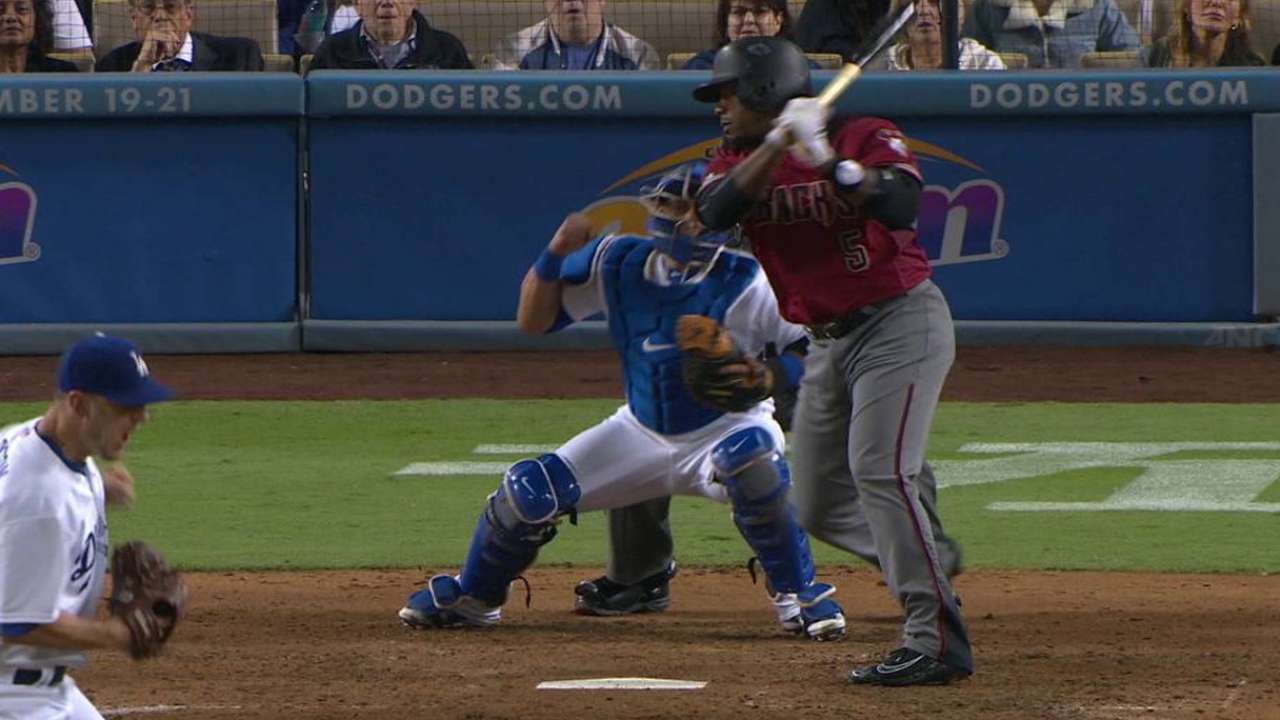 Roberts had Chavez intentionally walk Goldschmidt to load the bases and put the go-ahead run on, then called on Dayton with Jake Lamb, who has 25 home runs, due up. Arizona manager Chip Hale countered by pinch-hitting with right-handed-hitting Weeks.
"Every team has a certain guy you don't want to let beat you. Goldschmidt for me is that guy and he's beaten us before," said Roberts. "So, I knew the possibility they'd hit for Lamb, but to get Dayton against Weeks or Lamb, I was comfortable with the matchup."
Dayton, now filling the role Adam Liberatore held most of this season, fell behind, 3-1, but battled back for the strikeout to end the inning and send a jolt of excitement through the Dodgers dugout.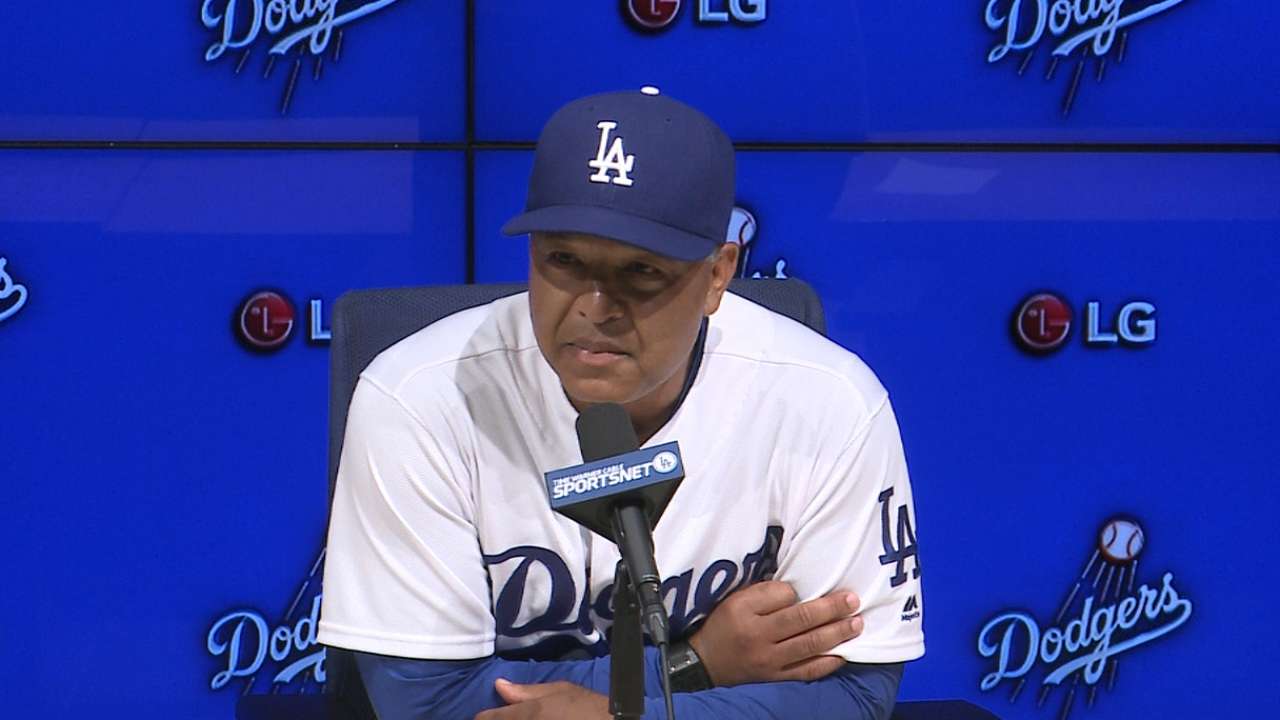 "There is a little emotion," said Roberts. "Grant's ascension, he's been put in a lot of high-leverage situations, but seems to come out on the other side. Every one is in tune with every pitch. This is getting into that playoff mode."
"The crowd gets into it and I heard them tonight and it got me pumped and I loved it," said Dayton. "It was a huge moment. If it went the other way it would have been game changing. I'm just trying to learn from the older guys how to be a pro."
Ken Gurnick has covered the Dodgers for MLB.com since 2001. This story was not subject to the approval of Major League Baseball or its clubs.