Abreu surging down stretch after tough first half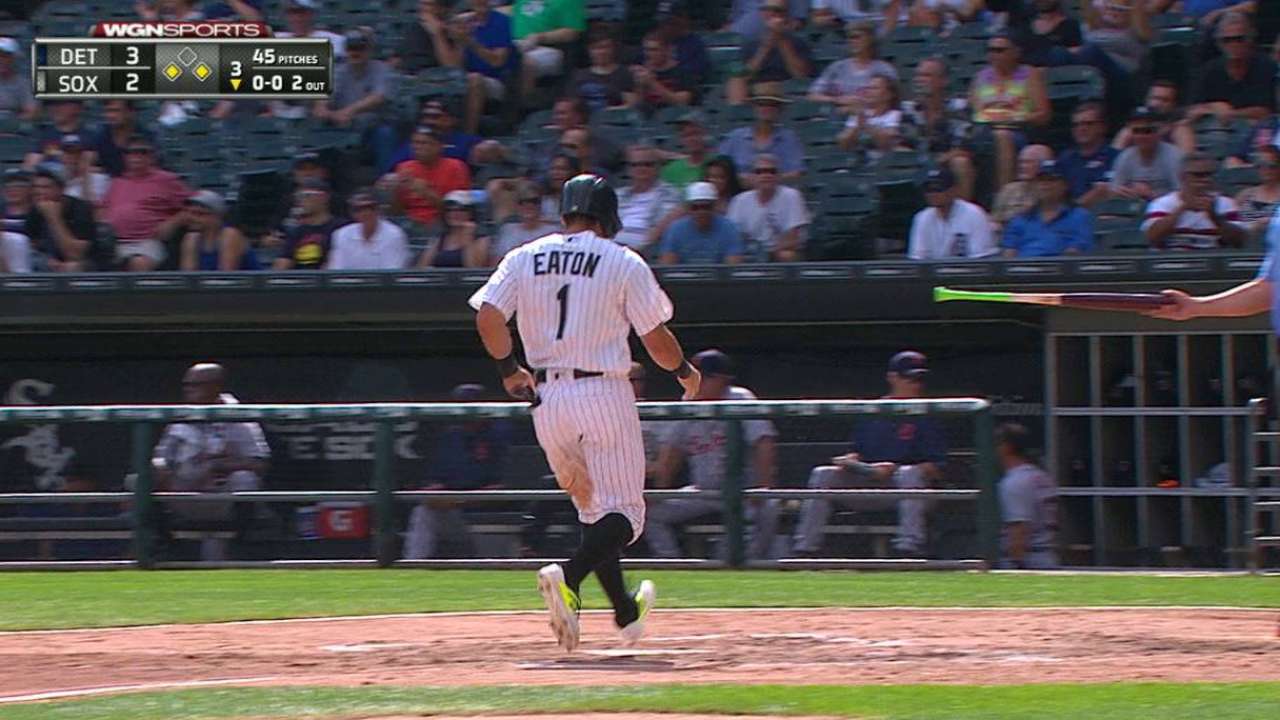 CHICAGO -- When the 2016 season comes to a close, Jose Abreu will take a step back and analyze his overall body of work.
But not too many advanced metrics need to be invoked to realize that the White Sox stand as a far better team when Abreu has All-Star level production in the middle of the order. Take a 7-4 victory over the Tigers on Wednesday afternoon at U.S. Cellular Field as an example.
Abreu had three hits and one long flyout to center with the bases loaded to end the eighth, contributing to two of the team's three scoring opportunities. Detroit held a 4-3 lead entering the eighth until Abreu ripped an 0-2 slider from Shane Greene to left and began a four-run winning rally.
"Yeah, he gets it started. If we can get some guys on, it seems he has the ability that's going to carry you," said White Sox manager Robin Ventura of his cleanup hitter. "He's swinging it good, you can tell he's patient as well. That's the biggest thing, he's not swinging at everything.
"He's willing to take a walk, and it just changes the at-bat for the pitchers. We like it when he's swinging well."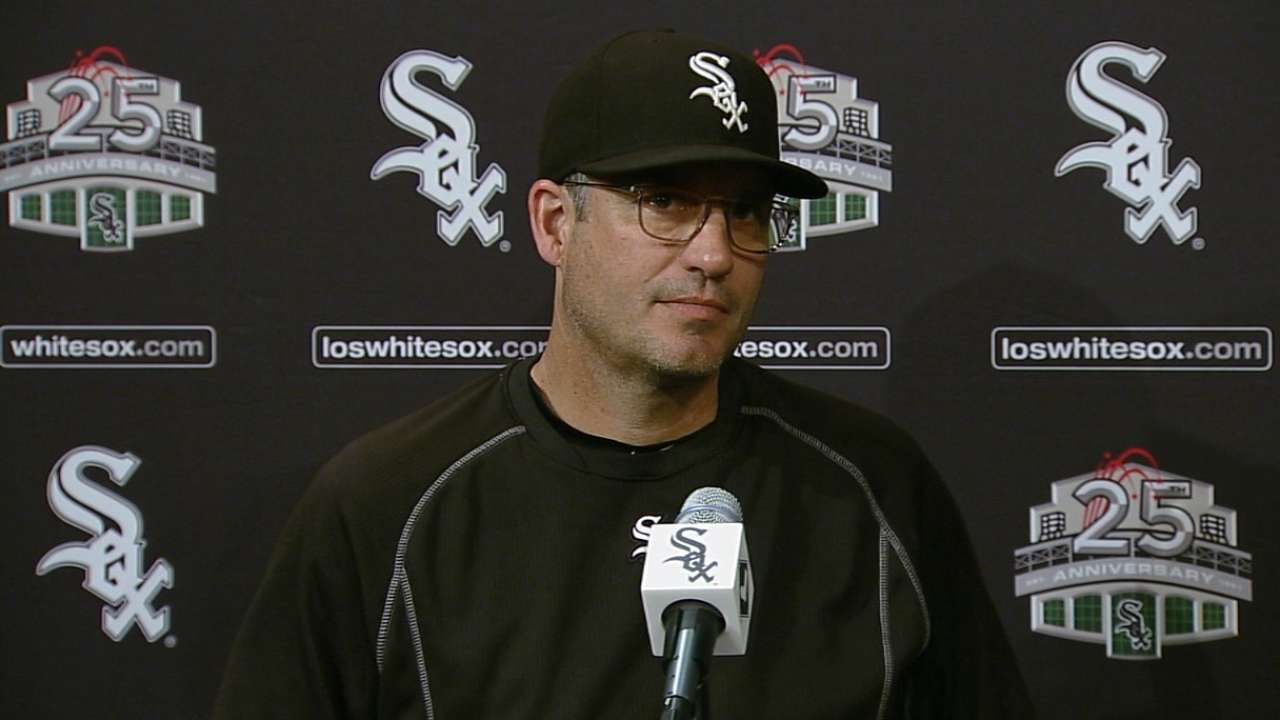 Prior to his eighth-inning at-bats, Abreu singled in the first, delivered a sacrifice fly in the third and singled again in the fifth. He now has a team-best 88 RBIs to go with 23 home runs and 29 doubles, not to mention raising his average to .298 and his OPS to .831.
None of these lofty numbers looked possible when Abreu was hitting .269 with 56 RBIs and a .738 OPS at the end of July. He has since reached base in 33 of his last 34 games, hitting .381 with 12 homers, 22 runs scored and 32 RBIs in that stretch.
Over his last eight games, Abreu is hitting .447 with 15 RBIs. Some criticism focuses on Abreu not being as productive when the White Sox were in postseason contention, going without a home run in July. Abreu acknowledged the up-and-down nature of his season, without going too deep into the results.
"That's a question I can answer better at the end of the season," said Abreu through interpreter Billy Russo. "Right now, I'm having my best moment in this whole season, and that's part of all my work and all the advice that I've been getting from different people, especially from [assistant hitting coach Greg Sparks]. That's part of the work.
"This is a long season. No matter what, how good or bad your first half was, you still have the second half to do better. That's what I've been trying to do."
Playing against Detroit's Miguel Cabrera, arguably the best right-handed hitter in the game, also provides Abreu with extra motivation and a chance to talk hitting with the outgoing Cabrera at first base.
"We always try to talk about offense, about how he hits," Abreu said. "Pick some things up about him. It's good every time I have the opportunity to talk with him about offense."
Scott Merkin has covered the White Sox for MLB.com since 2003. Read his blog, Merk's Works, follow him on Twitter @scottmerkin, on Facebook and listen to his podcast. This story was not subject to the approval of Major League Baseball or its clubs.